Printworks London – London, UK / All year
Opening in January 2017, Printworks London has emerged as an essential point of discovery in the capitals dance music scene. With dazzling, rhythmic light shows, industrial setting and 5000 person capacity, Printworks provides a day-festival experience like no other. It's facade appears monolithic, whilst its inside boasts an entire 16 acres to explore. Printworks has made it this list after offering events that run from 12pm-10pm, that offer a wide range of potent artists across two rooms. As a result, Printworks provides a day festival set-up, including an eclectic selection of drinks and food, you'll be set up for the entire day. The only issue is, you won't want to leave.
Techno music is the bread and butter of Printworks, which suit its industrial vibe, although drum & bass and house events have been listed. The Adam Beyer: All Day Long event that took place in February saw a range of artists from the DrumCode label step up with exclusive sets. The wide range of sounds available is a massive pull- with a dedicated crowd to match. The diverse and informed selection of artists are chosen by LWE, the London promoter behind Junction 2 festival and daytime parties at Tobacco Dock, along with Broadwick Live, which runs Festival No.6, Field Day and Snowbombing.
Awakenings – Amsterdam, Netherlands / June 24-25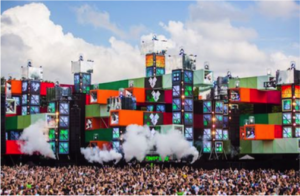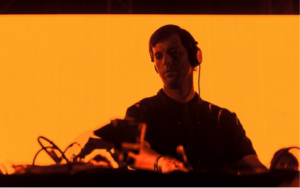 Absolutely comprehensive in scale, Awakenings offers a massive range of forward thinking house and techno heavyweights, digital pioneers and innovative producers. From Tale of Us, to Adam Beyer and Layton Giordani, Awakenings has one of the most enviable booking selection in the world. Now in its 16th year, in 2017 Awakenings will offer an outstanding eight stages. Set in the fields of Spaarnwoude, a short ride outside of Amsterdam, Awakenings provides an immersive world of 100s of DJs. What's more? You have a firm chance of the Dutch sun to top off your day.
Diynamic Festival Amsterdam – Amsterdam, Netherlands / May 26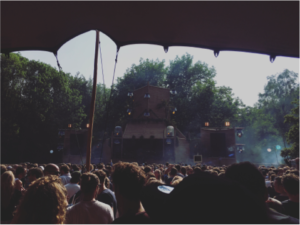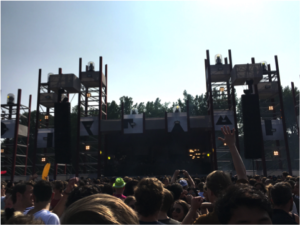 Encased within a wall of trees- Diynamic festival returns for its fifth anniversary in the Amsterdam Bos forest. With a picturesque setting, two stages and full Dynamic roster in attendance, be prepared to be transported to another world. Expect emotions to run high, with deep synthesisers, techno rhythm and tasteful injections of pop, this is one to buy tickets for immediately. An all day event, tickets are cheap in comparison to other day festivals at around €30. With the Diynamic head honcho Solomun headlining, the challenge is on to top 2016- which saw a phantasmagorical laser show, a thousand sparklers passed through the crowd and the sun setting behind the forest on the horizon. Diynamic is the stuff of dreams.
Kappa FuturFestival – Turin, Italy / 8-9 July
With growing exposure of the hangar from the likes of Solomon's Instagram videos and recorded sets on YouTube, Kappa FuturFestival is emerging as must-attend in 2017. Aesthetically stimulating, Kappa Futur stands in a renovated parkland that proudly retains its industrial roots. Kappa's warehouse vibe perfectly reflects its techno heavy lineup. Freed from his Ibiza residency, legend Carl Cox is free to headline Kappa, which already ensures that this day-event will go down as one of the top events of the year, as revellers soak in the Italian sun. Kappa boasts two stages across two days and an extensive line-up of house and techno pioneers to please all 30,000 in attendance.
Labyrinth Open – Omiš, Croatia / July 08-11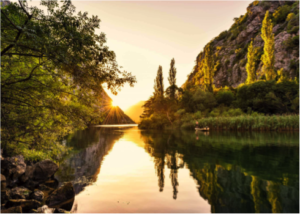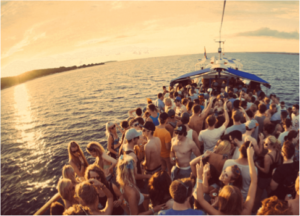 Described by its producers as 'a true hotspot for music enthusiasts, sun seekers and beautiful swimmers', Labyrinth Open represents an exciting direction for the festival scene in Croatia. Just one hour away from Split International Airport, Labyrinth Open is run by Labyrinth Productions, the company behind Belgium's Extrema festival and Antwerp's Labyrinth Club. The scenery is stunning, with the most enticing sunrises on the list and scorching heat to match. The defining factor of this festival it's lineup, which consists of pure techno royalty, stemming from Radioslave and Sam Paganini, to Fur Coat and Kollektiv Turmstrasse.
Amsterdam Dance Event – Amsterdam, Netherlands / October 18-22
Featuring heavily on this list, Amsterdam has truly provided the most promising array of house and techno festivals to date. However, it's yearly flashpoint lies in October, where music fans from around the world fly in to the city of three crosses for one thing – ADE. The Amsterdam Dance Event (ADE) displays over 2200 artists from around the globe performing in 120 of the best clubs in the city. Complete with a full conference, offering business, networking and deeper analysis of the dance scene in general alongside the mightiest of festivals, ADE is a landmark event and it grows each year since its birth in 1995.