Great News For Hardcore Garage Fans 
The loyal UKG followers just received an early Christmas present with the surprise announcement of an intimate and limited capacity party in the Midlands with some of the scene's biggest DJs supporting. 
This New Years sees the launch of the UKG One brand in Birmingham located at the iconic Monastery complex in a new unique club space accessed via 16 Lower Trinity Street in Digbeth. Setting the scene for their forthcoming Garage residency in the heart of Birmingham's underground clubbing district, poised and ready to bring back the best in old school vibes with select garage classics, cutting edge dubs and an array of standout UKG from their stellar line up including Matt Jam Lamont, Martin Liberty Larner, Trudos, Wisk, DCS Dubz and Dr Love.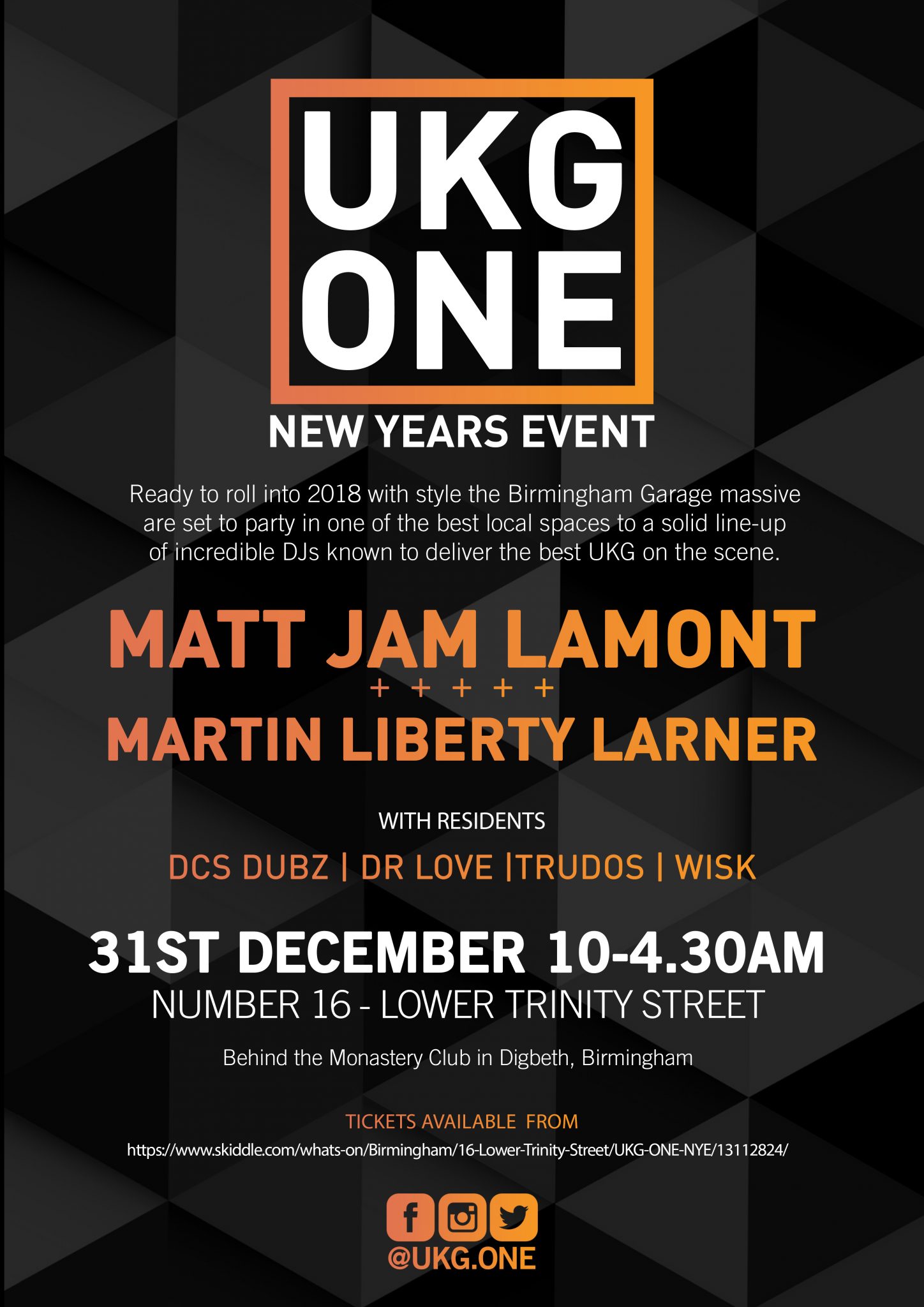 Celebrating a landmark turning point for the local scene the UKG NYE will spearhead a positive move into 2018 for the group that have all been integral to the international sound that was born from the original Garage vibe. Headliner, Matt Jam Lamont is widely regarded for his influence as a producer, DJ and label owner for over two decades and more recently has been serving global audience alongside his residency at Sankeys Ibiza for The Redlight (previously named as DJ of the year). You can expect to hear some of the best that current Garage music has to offer as he is joined by the legendary Martin Liberty Larner, who is also known as an early innovator and central cog to the on-going London circuit that forges the UKG sound nationally. Supported by a solid line-up of local DJs known to always deliver a string of dancefloor fillers firmly balanced between their latest in-house productions and accompanied by the rarer side of dub plates and long forgotten gems. Expect an unparalleled evening of top level music with a certified crowd to match.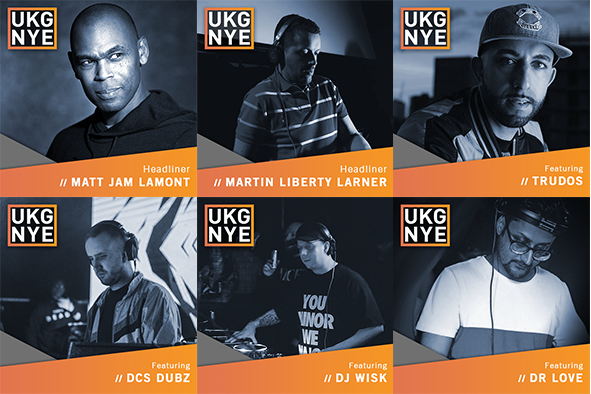 The evening starts at 10pm and will run until the early hours with an existing 4:30am finish and talks about a 'super secret' after party that will follow on somewhere else in the vicinity of the Digbeth underbelly locale. There has already been a strictly limited release of initial tickets and once filled the venue will not be extending their capacity to keep the well curated event flowing. The initial pre-sale is now open and set at £10 advance only / Early Bird (until midnight this coming Sunday) £15 for 2nd Phase until Boxing Day and will move upwards to the final tier of £25 on the door unless sold out, which looking over the location, DJs and time of year is dead certain and without question.
Get to know the main men behind the music:
To ensure your place in one of this year's most exclusive Garage club events and to take part in the launch of a night we collectively foresee taking centre stage on the Midlands Garage circuit well into next year, be sure to purchase all tickets immediately.
Event Link: https://www.facebook.com/events/1771448446230817/
Ticket Link: https://www.skiddle.com/whats-on/Birmingham/16-Lower-Trinity-Street/UKG-ONE-NYE/13112824/