The Electric Mode team are excited to hear about Arcadia's latest announcement of artists and new 360 degree immersive venue for London debut with Rudimental, Sven Väth, Groove Armada, Noisia (Live), Eats Everything, Boys Noize, TQD, Predatah, Bassboy and Mixpak.

The almighty Arcadia gear up to take London by storm this May Day Bank Holiday weekend, a second wave of artists has been announced across two 360 degree immersive worlds.
On Saturday 5th May  Leftfield live joined by the 'godfather of techno' – the one and only Sven Väth. Saddling up the Spider for the very first time, his alchemical sound is primed to bring a whole new dimension to the biomechanical beast.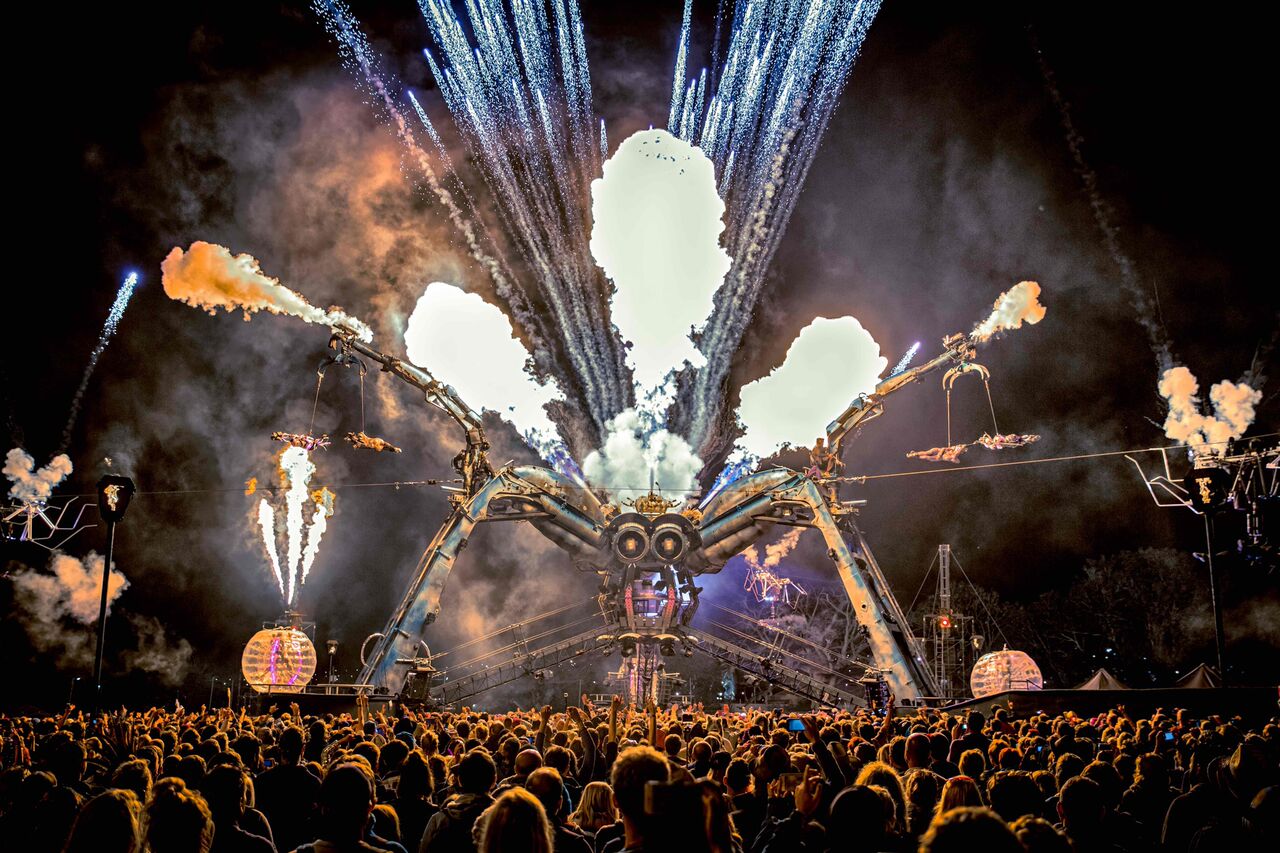 One of the biggest characters in dance music, Eats Everything, is back at the helm following his classic Arcadia sets from Glastonbury to Miami. Mixing up anthems, underground gems and cutting edge grooves with a mischief laced grin, his irrepressible energy flows through the entire dancefloor.
Iconic duo Groove Armada have been at the top of their game for 20 years and laid down some of Arcadia's most memorable party sets at Glastonbury. Warm, rolling and utterly captivating, they're back to work their magic for the biggest Arcadia event yet.
Dusky popped their Arcadia cherry at Glastonbury 2017 and are locked and loaded to take things next level in London. Fusing melodic soul, uptempo rhythm and chunky bass, everything they touch turns to gold – not least their 2017 Arcadia debut that triggered countless calls for their return.
A maverick through and through, Boys Noize will be firing sonic electrons all over the spectrum – switching up styles, tempos and rhythms into a breakneck ride. Describing his first Arcadia experience as one of the most memorable sets ever, he's cooking up an absolute storm for London