The time has come where we can finally say BPM Portugal is only a stone's throw away. As the mothership of electronic music events, the festival spreads its wings across the Atlantic (from Mexico) and resides for a second time to Portugal's humble, yet historically ripened Algarve.
This year, with consideration to the festival's heritage and zealous organisers, BPM confidently carries with it, a fierce, gilt-edged lineup. A vast number of parties are set to take place, switching between venues within the adjacent towns of Portimão and Lagoa, which will commence across four full days (20-23rd). Due to the amount of music in store, we have selected 10 acts who we think should definitely be on your radar.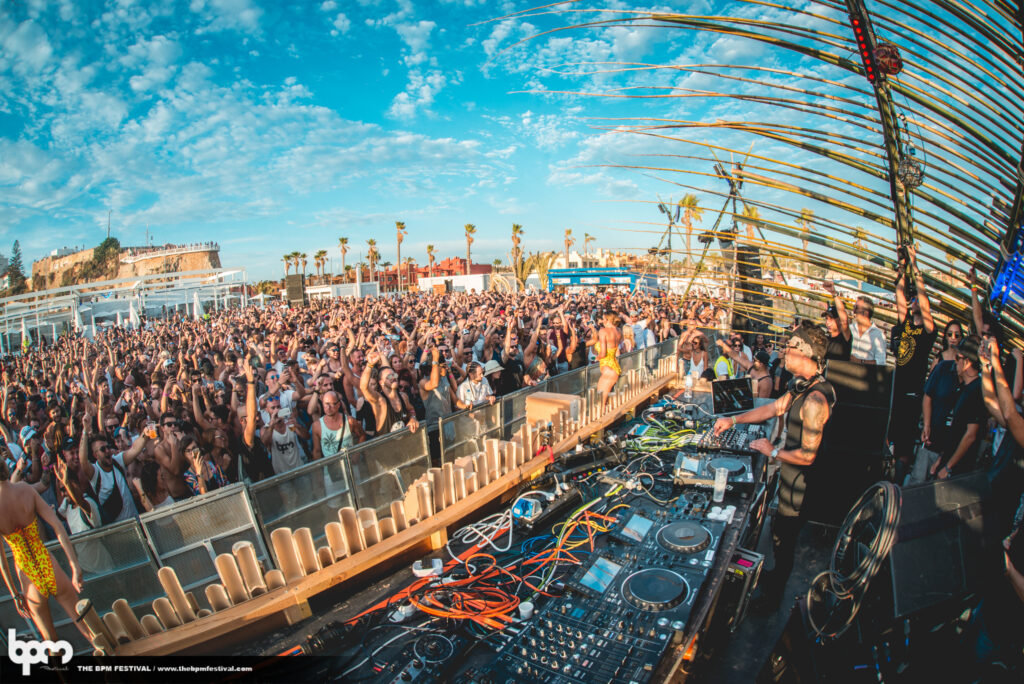 Lauren Lo Sung
If grooves, breaks and the dub side of techno are your thing, then the U.K. artist is not to be missed. Impeccable in her mixing style and flourishing in her global track selection, showing influences from Chicago floor-fillers to carefully French-styled melodies.

Ingi Visions
Siblings, Samuel Deep & Julian Alexander, are known for their rare selection clean-cutting minimal records. As part of the SlapFunk crew, we can't expect anything other than thoughtful tracks selections, hailing a dubby groovy sound.

Apollonia
Catching the trio may sound like a given, but together Dan Ghenacia, Dyed Soundorom, and Shonky create an ultimate party vibe when you combine French house music and great weather. Their track selections are infectious and their delivery when switching it up between groovy house vocal numbers, and sharp cutting percussive techno tracks is impeccable, as well as being an extremely entertaining trio to watch. Always a must for any festival.

Octave One (live)
Brothers and pioneers in the 90s Detroit techno scene, Lenny and Lawrence Burden have experienced, countless of parties, getting to know crowds of two generations. Punchy and funky basslines are to be expected, as well as a showcase of their most recent album.

YokoO
Berlin-based producer, YokoO is an exhibitionist in his own right, bringing a Balearic style of music to each set he plays. Known for selecting tracks with gorgeous percussive melodies side-lined with groovy minimal basslines, it's safe to say he like his house music deep.

Carl Craig
Experimentalist and visionary producer, who prides himself in his native Detroit. Carl is known for track selecting from his wide musical canon, playing what he knows is right.

Mr. G (live)
An artist who consistently should not be missed at a festival. Incorporating an eclectic track selection, the British producer, shows imagination and consideration when getting the d.floor excited.

Chad Andrew
Simplicity is usually the key to Andrews' sets and production. Smooth when transgressing between minimal grooves and hypnotic drums, Chad always has a fresh track selection.

Technasia b2b Dennis Cruz
A sweet pair who will give you everything you need when It comes to percussive rollers, and big drops. The two have familiarised themselves with each other's styles, playing b2b for many parties now.

Julian Jeweil
For a perfect representation of the Drumcode label, Julian Jewell has to be a top pick. The French-born artist is known for his melodic style of techno, and servings of fierce energising kick drums.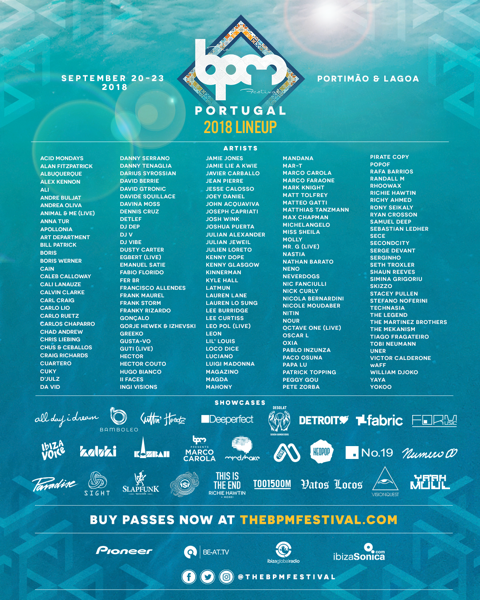 Find packages for festival passes with accommodation & airport transfers via The BPM Festival's official partner 
Festicket
.