4-Jax and Phaser Beats' music is always going to be an unmistakably brilliant collaboration. Hailing from India, they started out taking inspiration from wide-ranging genres including melodic bass, trap, retro, and hip hop. Skilfully exploring and overcoming the limits of their sound, 'Y.O.U' fully embraces the hip-hop influenced Big Room soundscape they have garnered so much support from. 
Pre-Save Here
Release Date: Friday 12th November
'Y.O.U' explores a short reel idea 4-Jax and Phaser Beats thought up. After experimenting with the vocals, they found inspiration for the rest of the track in their vocal chopping. There they found the melody, and the rest of 'Y.O.U' fell into place exactly as it was meant to. As perfectionists, it took a while for the talented duo to finalise their work, but now satisfied, we understand just why their music sounds as good as it does. 
From starting out just last year, 4-Jax and Phaser Beats have gone from strength-to-strength, gaining incredible support particularly from SoundCloud, record labels, and critically-acclaimed, established hip hop artists. With their upcoming release, 4-Jax and Phaser Beats' 2021/22 is set to be big. 
Getting To Know 4-Jax & Phaser Beats
Artist name and location?
Artist 1
Name: 4-Jax
Location: India
Artist 2
Name: Phaser Beats
Location: India
Introduce yourself in one paragraph:
4-Jax Hey, I am Aayush. I go by the name of 4-Jax. I am a 19 year old producer from India. I have been producing casually since 2018 but actually started pursuing it in 2020. Melodic bass genres, Trap and Retro Music is my go to inspiration and I try to reflect some of these elements in my tracks.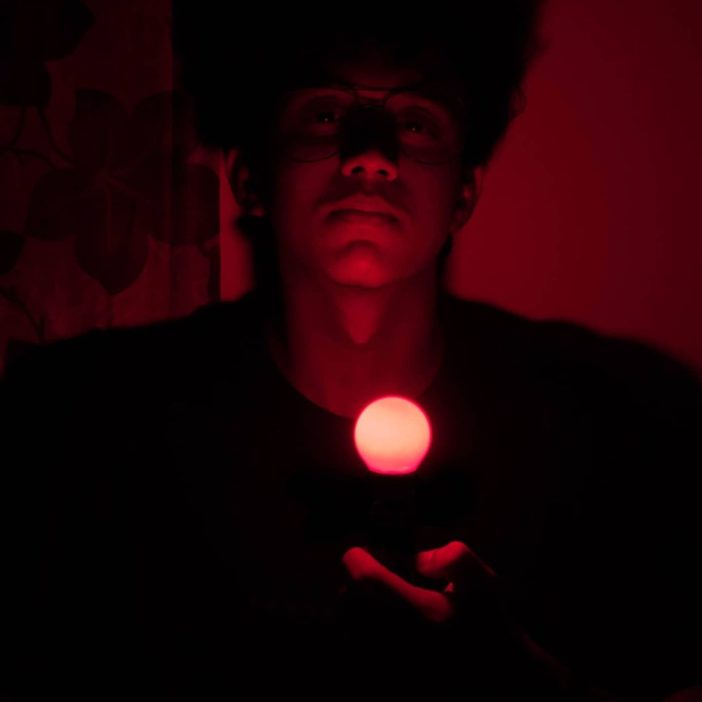 Phaser Beats I'm Akash AKA "Phaser" from India. I like to experiment with different genres by mixing them with hip-hop. I have worked with various hip-hop artists across the world in my short work tenure. I now seek to establish a name for myself in the industry.
Were you connected with music from a young age, or anyone in particular inspired you?
4-Jax For me personally, I got into electronic music in 2012, around the time when Skrillex, Avicii, Swe-dish House Mafia were the pioneers of Electronic Music. So I grew up listening to these artists and they inspired me to try and produce for myself.
Phaser Beats As for me, I learnt to play the piano and the guitar at the age of 10. So I kinda had a good understanding of the music theory required to produce music. My music production is heavily influenced by hip-hop artists. But lately I've started to try my hand at electronic music with the help of 4-Jax.
What first kickstarted your musical career?
4-Jax I used to mess around in the FL Studio demo, just trying to understand and experiment since 2018. I was never serious about actually trying to make a career in music. When the pandemic hit, I had a lot of free time in my hands so I actually sat down and considered making marketable mu-sic. So I'd say the Corona was the thing that kickstarted my career.
Phaser Beats My music production journey started off with making beats. Over time, I got better to the point where I started producing for artists professionally. After a few collaborations with rappers and a few releases of my own, I met 4-Jax. My EDM production journey started from this point and I've been learning ever since.
Tell us more about your sound and how it has evolved.
4-Jax So I have been very fluid when it comes to genres. I'm still exploring my unique sound. I have experimented with hard Big Room, Melodic Dubstep, Future Bass, Synthwave and Trap. Our latest release Y.O.U is a melodic Big Room track with elements from Hip-Hop and Future Bass. I'm still searching for the perfect signature sound, but that comes from experience.
Phaser Beats As I mentioned already, my sound is derived from hip-hop origins with a mix of EDM. I haven't explored all kinds of EDM yet, it's gonna be fun journey.
Any words you want to share to encourage other artists and producers?
4-Jax Just keep doing your thing, stuff would fall in place eventually. I can't say anything else.
Phaser Beats Don't force yourself to get the right idea, you'll know when you get it.
Networking, consistency, character, approach… what and how do you initiate your
Industry relationships?
4-Jax I've realized that networking is really important in this industry, both for making a name and for making money. I always approach with the ideology of "offer first, request next". This way you can indulge in productive and strong networking.
Phaser Beats Couldn't have said it better myself.
Is there anyone specific you'd like to thank that has helped you evolve and why?
4-Jax I'd say Phaser Beats helped me evolve a lot. We both experimented together and brought up new sounds which helped us cook up new tracks. Also, Winston from Boosted Entertainment would be someone I'd thank too, for providing an opportunity for a new artist like me and investing in my talent.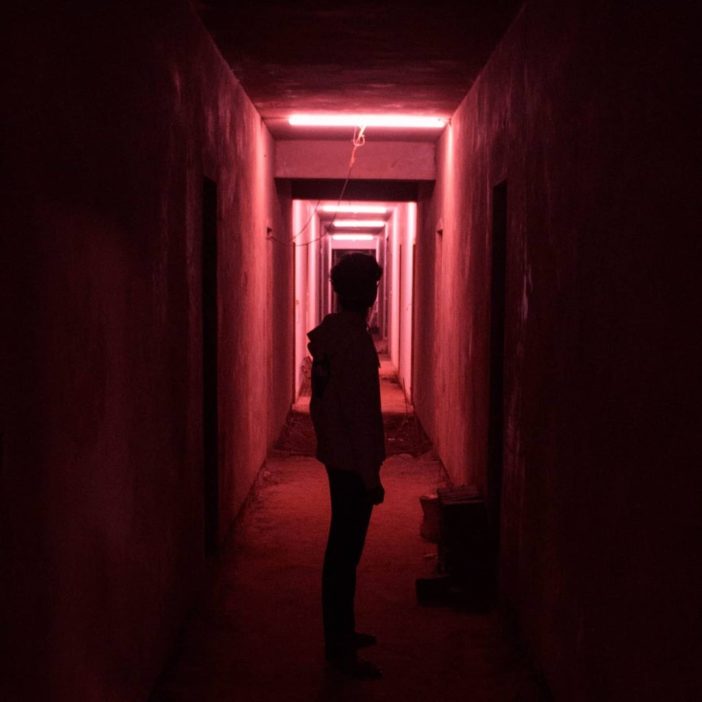 Name 3 albums or labels that have inspired you the most.
4-Jax For me the labels I usually go for getting inspiration are
Rushdown Records
OWSLA
Disciple
They are the main labels that inspire me. Labels like Spinnin', Dharma, Monstercat also help me explore other genres. Even Tribal Trap, Day Dose of House and Loud Kult are some underrated labels which have good music.
Phaser Beats NOT ALL HEROES WEAR CAPES
What's your favourite piece of studio equipment or software?
4-Jax Hands Down has to be Serum by Xfer. It is one of the best generators out there. It is very versatile, user friendly yet really powerful. It is my go-to software when starting off a project. It is the highest value software out there.
Phaser Beats Gross beat and Sausage Fattener.
Name your favourite club or festival in the world, and how does it make you feel?
4-Jax Tomorrowland. Has to be. The whole feel of the event gives me the chills.
Phaser Beats Ultra Music Festival.
Name an outlandish rider request?
4-Jax A live performance with the Disciple Crew. At lost lands. Hope I can do that one day.
Phaser Beats Lunch with JayZ.
What quote represents you best?
"Believe you can do it, and you're halfway there" – Theodore Roosevelt
If you could play any venue, where would it be and why?
4-Jax Lost Lands. A crowd of bass heads and people who enjoy the same music as me. What else could I want?
Phaser Beats Wembley:)
Music is….. (explain more)
4-Jax Subjective. So do what you like, don't care what others say.
One song you really couldn't live without?
4-Jax Avicii – Levels, And the Skrillex Remix
Phaser Beats Hope – XXXTentacion
Name drop your favourite tunes, artists or DJs (past or present)
4-Jax 
Ace Aura, Sharks & Skybreak – Another Heart
Chime – Soda World
Oliverse – Parachute (Skybreak Remix)
Nghtmre – Street
Papa Khan – Rain
Phaser Beats
Lil Peep
Juice Wrld
Tiesto
David Guetta
What was your first music opportunity and how did it fuel your fire?
4-Jax My first opportunity was for working with a rapper on a paid contract. It made me believe that this could also be a profitable career option. It motivated me more towards working on my music.
Phaser Beats My first opportunity was when I got to produce for the biggest hip-hop artist from my city which led to other artists knowing about my presence. This made me realise that people like what I make.
Tell us more about your plans for the future.
4-Jax More stuff coming out real soon. Have a lot of IDs that I wanna share with the world.
Phaser Beats A lot of EDM for sure along with hip-hop releases.
Any worldly advice you'd like to share?
4-Jax Do what you like, things shall fall in place.
Phaser Beats Go big or go home.
Support 4-Jax & Phaser Beats on Social Media 
Listen to more of 4-Jax & Phaser Beats