The iconic Ibiza clubbing destination is setting a new trend for the 2021 season by announcing its closing party BEFORE the opening!
Get your dancing shoes ready for the party to end all parties, because Amnesia Ibiza has begun to announce its 2021 party offering –  in reverse. 
After a year without the White Isle's world-class nightlife, clubbers are understandably raring to return to the hallowed dancefloors of their favourite venues. As one of the biggest clubs – and events brands – in the world, Amnesia is renowned for its juicy line-ups, mind-blowing production and some of the most insane parties on the island. 
With the future of the 2021 Ibiza summer still somewhat uncertain, Amnesia has still managed to make waves with an unexpected twist – by making an announcement for the official end of season closing "presenting the end but leaving the start open".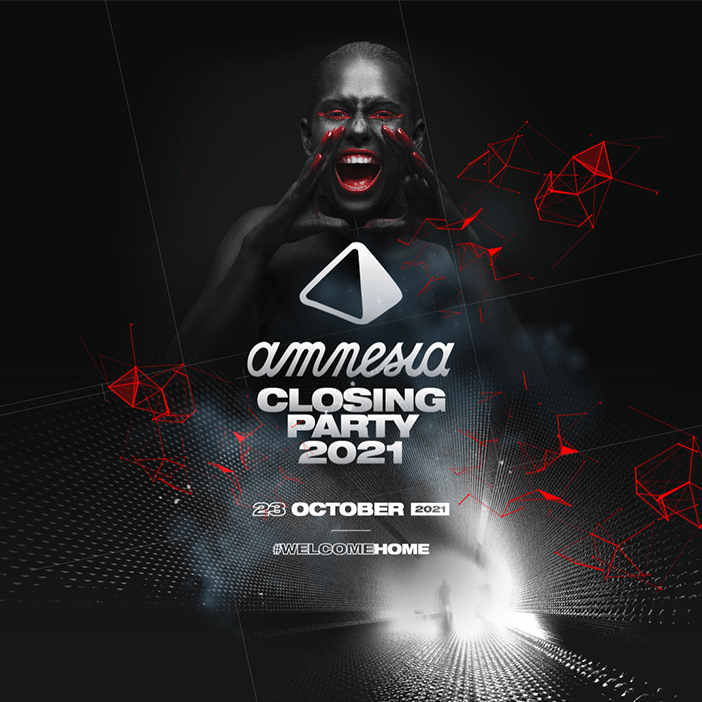 Scheduled for October 23rd, the line-up is being kept under wraps for now – but Amnesia has promised that the event will "feature all the world-renowned superstars you would expect" spread across a 24-hour dance marathon!
The club also stated that capacity will be limited this year following the safety protocols enforced by the Spanish government and encourages those who wish to go to purchase Early Bird tickets to gain priority access. 
If that isn't one helluva 'Save The Date', we don't know what is! 
More info:
Website: https://www.amnesia.es/
Follow Amnesia: