Atlantic Jaxx Releases / Upcoming
3rd May 2017
With a range of sounds to match everything from serene cinematic scenes to dark dancefloors, Atlantic Jaxx offer a diverse and often experimental label. A defining feature of the imprint is the championing of live instruments, which allows a greater degree of life and character to emanate from its featured artists. Each artist holds a clear identity, which is encapsulated within their releases. Below is the latest upcoming sounds of Atlantic Jaxx.
The power of a diverse music pallette is no more clearer than in the musical prowess of brass trio Atlantic Horns. Forming in 2005 whilst playing alongside the legendary Basement Jaxx, they have toured extensively, covering global venues,  including the Hollywood Bowl and headlining the Glastonbury main stage.
Through a mutual love of house music, disco, soul, funk & jazz, they have since worked with many other artists including Amy Winehouse, Groove Armada, Dizzee Rascal, Mark Ronson and Robbie Williams. This range has given Atlantic Horns a solid grounding in what works in music.
With their sights now set on producing, Felix Buxton of Basement Jaxx offered his services and they got together at the studio and recorded some original material. The first of their releases is 'Brass House', a banging, horn-heavy dance track soon to be released along with B-Side 'Funny Man'. Definitely one to watch.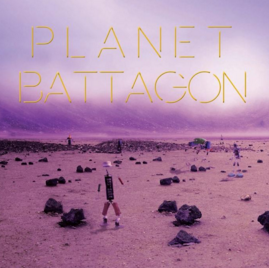 A Day On Planet Battagon
Enter the world of 'Planet Battagon' – a creative project that offers cosmic tones through a storyline that looks to bring a further dimension to its sound. With an impressive array of futuristic and often abstract melodies, an accompanying visual component provides an immersive context to the music of Battagon.
'Episode 01' is a vinyl only release on Atlantic Jaxx Recordings and was created live, purely on machines. Creating experimental and other-worldly tones, Planet Battagon provides three featured tracks, with "Like You, Like Me" the most likely contender for Club play by the more adventurous DJs. Full of experimental energy, but later joined by an ordered percussion, this track would fit right into a Night Slugs club set.
An animation of Planet Battagon  and it's 'Space-Junk-Recyclers' has been created for "Like You, Like Me" by Visual Artist Malachi James.  https://youtu.be/hqEqX3KdqdI
The Planet Battagon landscape is inhabited by droids, whose purpose is to forge sounds from detritus and reach out to other planets through an amalgamation of experimental and truly unique tones.  Touching on early Techno and Space-Bass-Jazz, Episode 01 is certain to take you on a journey through previously uncharted realms!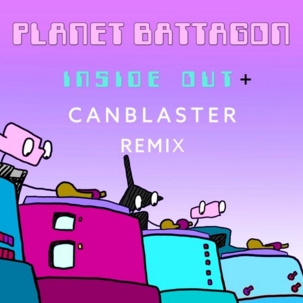 Brand New
In support of Planet Battagon – Episode 01, the groundbreaking and experimental 12" vinyl EP, Battagon makes his digital debut on Atlantic Jaxx. Inside Out touches on New Wave Techno, with hints of leftside Cyber-Jazz.
The machine-made, and other-worldly tones received great support from Gilles Peterson, Rob Da Bank, Toddla T and many more tasteful selectors. 
The release is backed up by the slick French touch of Canblaster, providing a genre-spanning, deep, powerful club mix. Expect analog vibes encapsulating the playfulness of the original, in a new format of body-shaking bass, to punish the dance floor.
Gilles Peterson – "Love it, I can't wait to play this one out"
Rob Da Bank – " WOW what a fresh and unique sounding record…drumtastic!"
Felix (Basement Jaxx) – " It's like the Clangers playing at a bass music festival "Rhythm Doctor – "  Explosive, Techno Jazz experiment. . .will become a classic  "
Toddla T – "Refreshing, Sick!"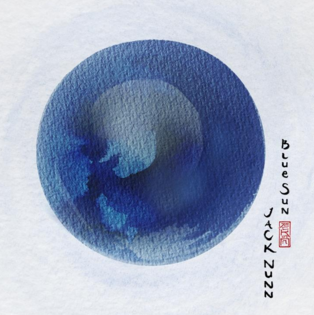 Due on Earth Day 2017 (April 22nd)
Blue Sun is a display of cinematic instrumental bliss performed on piano and cello, which puts the listener in a state of tranquil bliss. Often slow paced, you'll find yourself becoming mesmerized by beautiful harmonic textures, trickling along much like the flow of a picturesque stream. Although most of the instrumentation on the record is self performed, there is the occasional twang or pluck from guest musicians.
The opening track 'Awaken' perfectly sets the scene of the album.
A 360-degree music video, shot from a hot air balloon at dawn over Melbourne, Australia will be released along with the album.
Jack Nunn has been composing music for twenty years and this is his debut album, 'Blue Sun'. Jack started learning cello at six and began composing at the piano age 9. Growing up in Leicestershire, there was a strong tradition of Indian classical music which influenced Jack from a young age.  He continued his studies in music at the University of Birmingham, studying composition, modern performance and recording. After graduating, he worked on track with Basement Jaxx for a Tate Modern project, recording cello, piano and synths for the project.  Now residing in Melbourne, Jack has his sights set on a second album.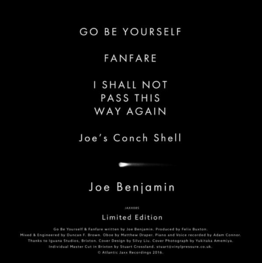 Available now on 7" Vinyl & Digital
Through his vast experiences in life, Bermuda born Joe Benjamin provides a musical invitation to be lead by our truest and innermost selves.
His debut release on Atlantic Jaxx, Joe brings us 'Go Be Yourself' – a modern soul classic with Joe at the piano, the faintest oboe and the gentlest of production touches from his long term friend and producer, Felix Buxton of Basement Jaxx.
Atlantic Jaxx is honoured to release this song as Joe reaches his 80th Birthday. Expect hints of Terry Callier on a record of hope, warmth and reassurance.
Joe is a seminal figure, a kind of 'Chief', a wise elder of the people of Brixton, over the years often seen standing with his recognisable staff, poncho, leather cowboy hat and sunglasses.
The accompanying track sees Joes' interest in spirituality and the cosmic come to the fore with the triumphant gravitas of a bold church organ piece, 'Fanfare' holds a fusion of organ music, classical and inspirational and has used as an intro by Basement Jaxx for many a DJ set.  
Alongside the digital package is a super limited (25x), hand mastered and packaged 7" vinyl (pictured above), available directly from Atlantic Jaxx.
–  –  –
A word from Felix
It is a real joy to release this record as Joe reaches his 80th Birthday. I have enjoyed our friendship over the last 20 years. So many times I've sat listening to Joe's music in his home in Brixton, smiling as he bursts with enthusiasm and the pure joy of music and its creation, pulsating out of every pore. Joe is one of those unsung heroes, one whose influence on our morphic field is often not recognised. His quest is for truth, based on his experience and his exploration of spirituality and the cosmic.
'Go be Yourself' is a song of hope, a warm reassurance, a reminder that urges us to be lead by our truest and innermost selves. It carries on the legacy created by Joe in his Soul Opera 'First Steps', his ability to stun the medical establishment by his self-healing, his fierce individuality and his magnanimous presence. Thank you for your contribution Joe.
Let the spirit reign!
Peace, Love & Celestial Vibrations
Felix Buxton / On behalf of Atlantic Jaxx Recordings