We momentarily lost our dancefloors and clubs but we gained the mighty Live Stream. DJs brought their A-Game to bring the music to living rooms and kitchens around the world! There were some pivotal sound selectors who took this to another level and here's our winner of the award for 'Best Live Stream' of 2021.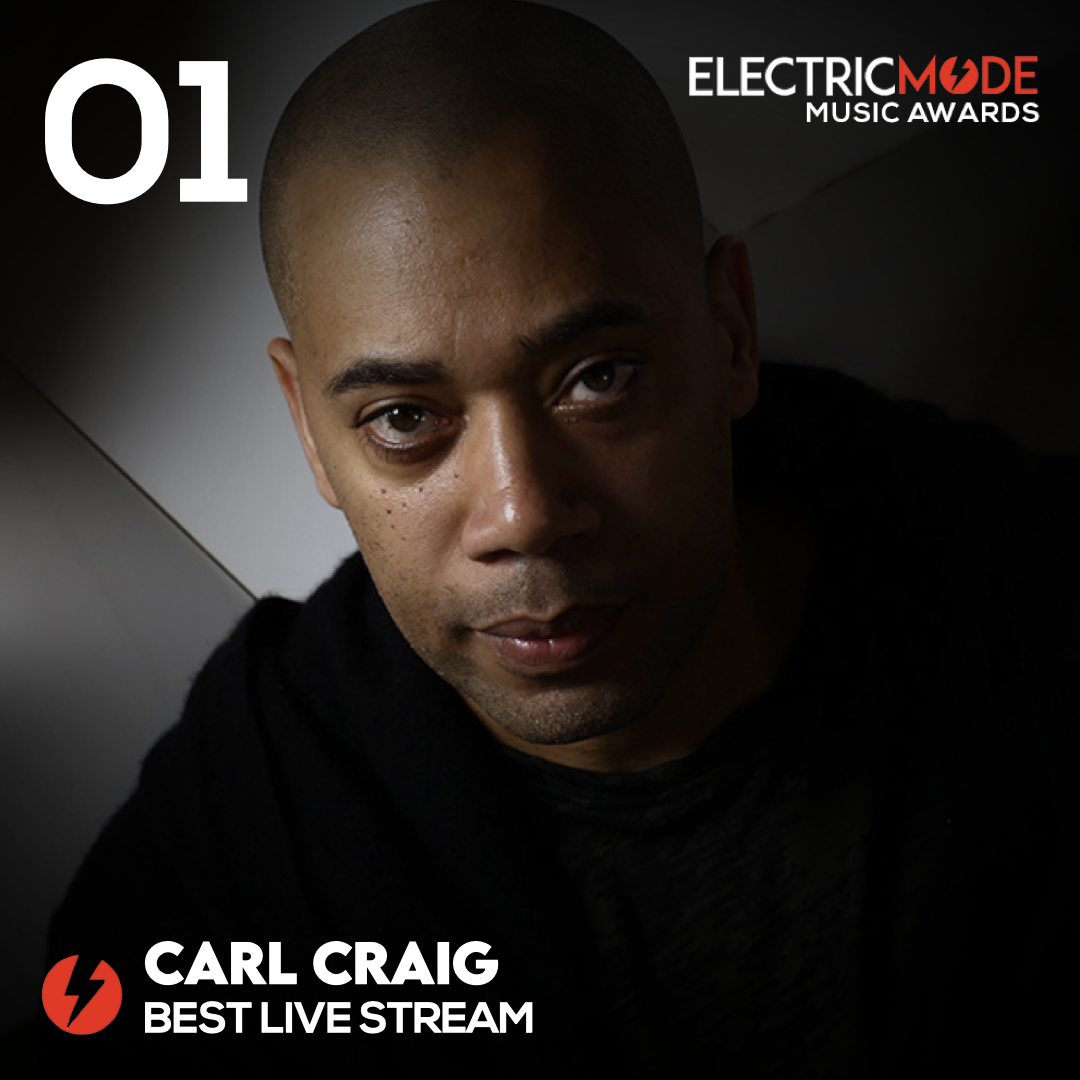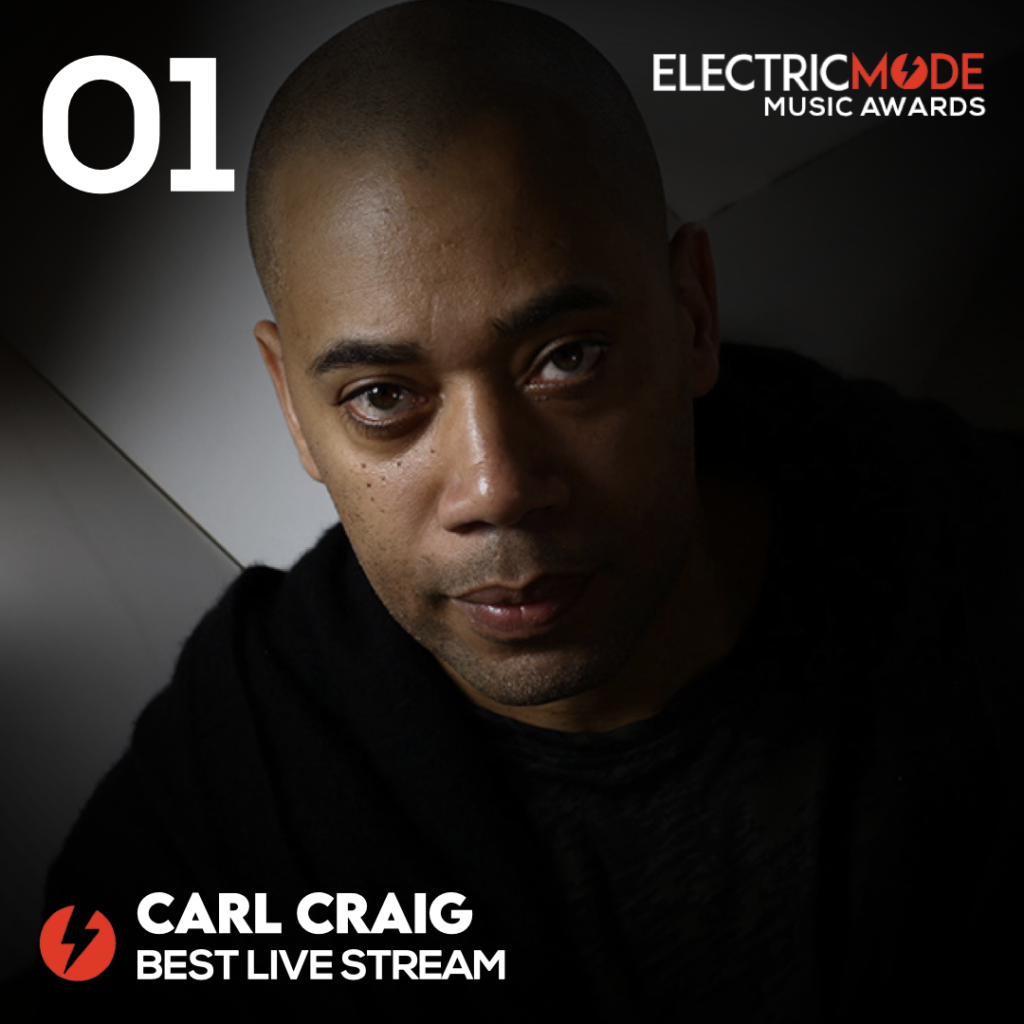 #1 Carl Craig – Black Vinyl Live Stream
The Electric Mode Award for 'Best Live Stream' in 2021 goes to Carl Craig. Carl truly spoiled us, bringing the party with Beatport's #MovementFromHome and then lifting up audiences across the globe this October whilst streaming his live set in front of an ecstatic crowd in San Diego. After a 2020 installation with Dia Art: Party/After Party, where audience members enjoyed a solo clubbing experience at the industrial museum – during a time when museums could open in NYC but clubs could not – Carl Craig changed the template and has continued his collaboration with Dia Art throughout 2021. The best live stream from Carl however came during Black History Month, when he picked records by selected Black artists and interviewed them on Dia's Instagram Live on a daily basis to share a deeper storyline and showcasing unique artist stories.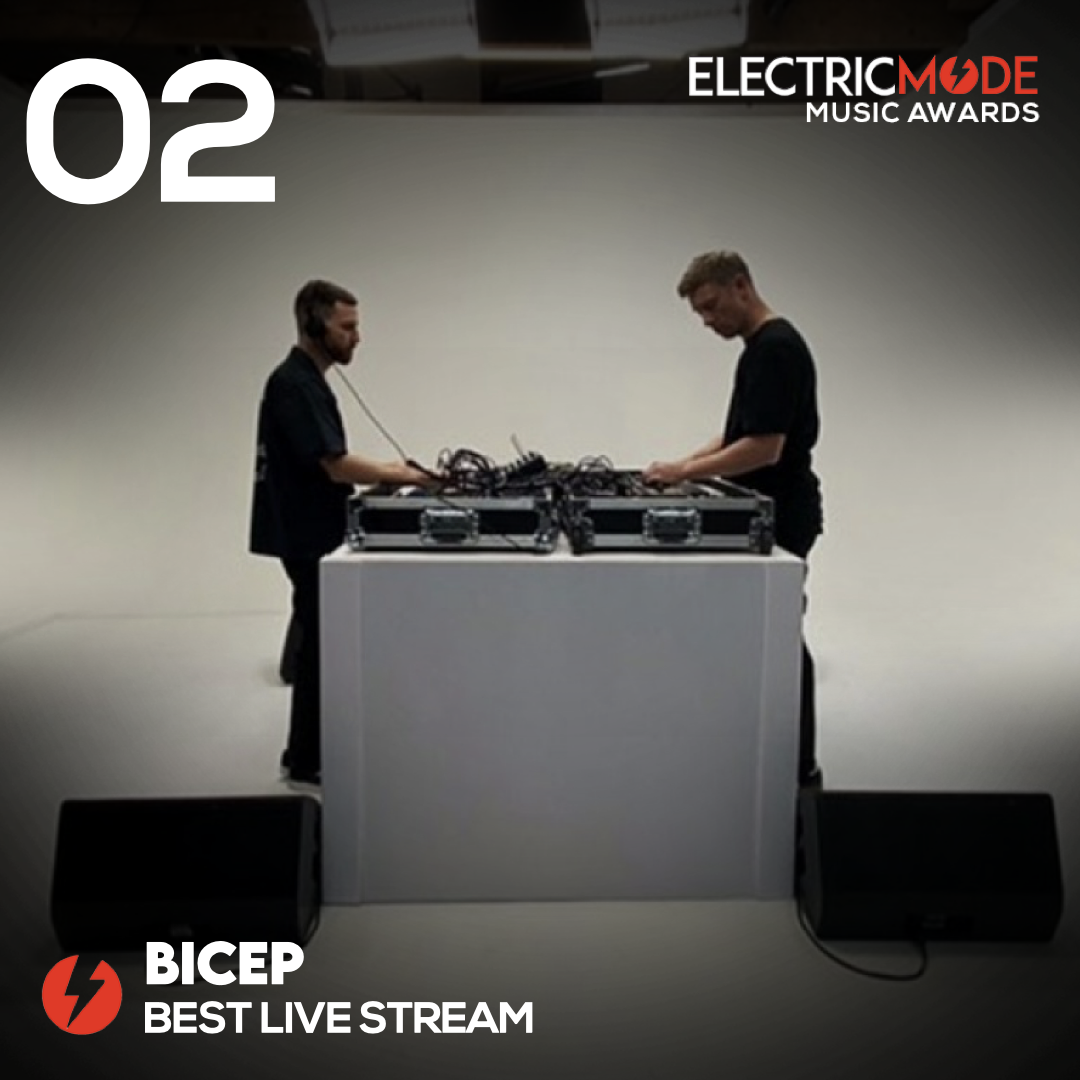 #2 Bicep – Saatchi Gallery
The runner-up for Electric Mode's 'Best Live Stream' award is BICEP. They kept the international party rolling throughout the Covid-19 pandemic with a live stream of their new album Isles from London's Saatchi Gallery. This was one of the most innovative live streams to date, delivering a high quality production to people's homes while unifying visual art with music..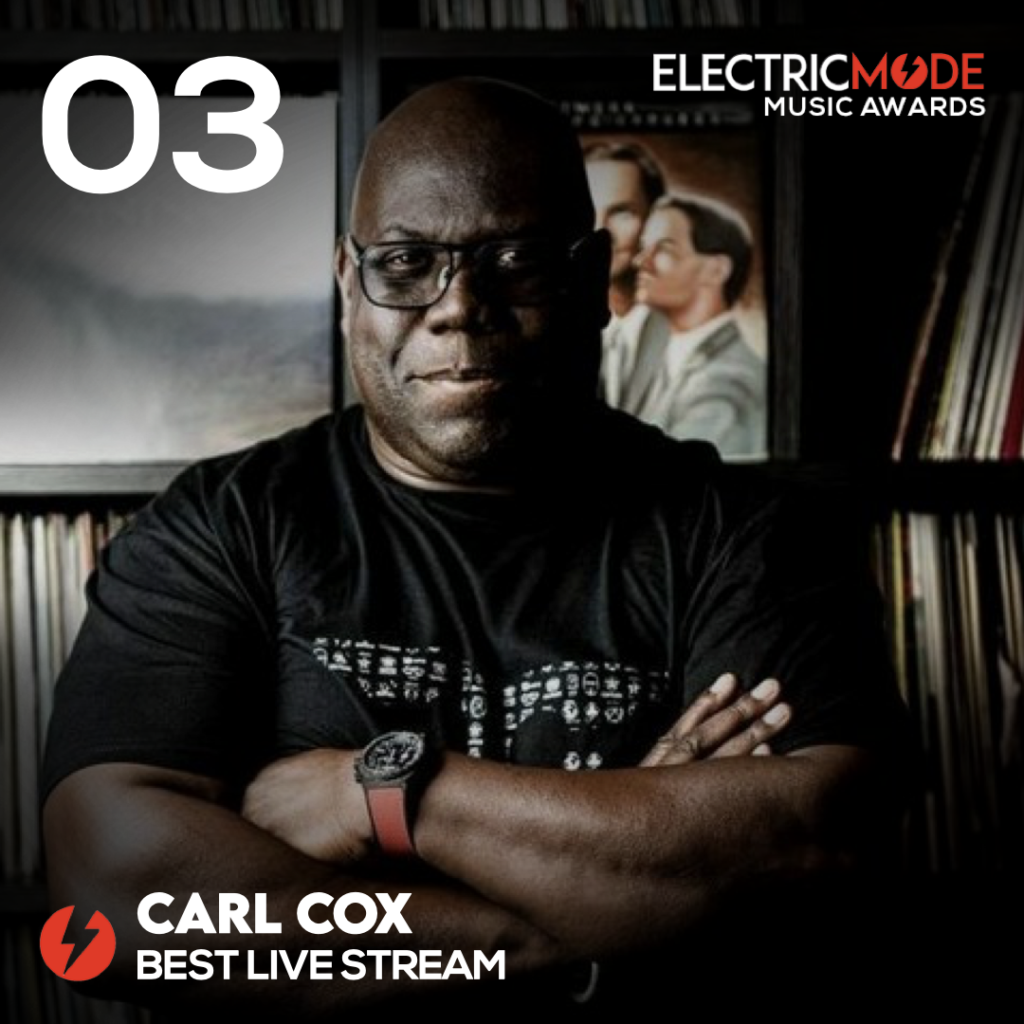 #3 Carl Cox
Techno legend Carl Cox served and delivered some of the best live streams in 2021 and continues to play a pivotal role on the global scene. His mammoth four-hour set at The Brooklyn Mirage is one for the history books, and a deserving third place.
#4 Deborah De Luca
No stranger to creating a killer set and entertaining worldwide audiences, Deborah de Luca delivered one of her most standout sets to date at the Diego Armando Maradona stadium in Naples, Italy. But it didn't end there. De Luca also took us from the exotic beaches of Mauritius to the industrial streets of Vele Di Scampia. The Italian techno powerhouse streamed some of the most captivating sets throughout lockdown which proudly gained her the #4 position in the Electric Mode Awards category 'Best Live Stream'.
#5 John Course
Weathering through six lockdowns in Australia, John Course revived Melbourne by keeping his following uplifted and engaged every Saturday night. This city endured the world's longest lockdown throughout this period, with Course's live streams catching the attention of national TV networks while enthralling thousands of viewers and listeners online, tuning in weekly from their living rooms to dance together. John proved himself to be a worthy contender, coming in at an almighty #5 in the 'Best Live Stream' category.