A new system to enter live events safely called 'Health Passport' was recently introduced and will be put to a trial at two nightclubs in the UK as a means for British music venues to reopen safely.
Hosting the initial test will be London's 100 Club and Bristol's Exchange, set to take place in March with 25% capacity. Two sets of tests will be performed on the same people before branching the system out to more venues across the UK. The trial has been approved by the DCMS (Department of Digital, Culture, Media & Sport in the UK) together with the Music Venue Trust – a charitable organisation to help protect and secure music venues in the UK. 
The digital Health Passport was designed by You Check app – a start-up company launched back in 2019. The app was originally designed as a ticket/ID system to combat touting and help promoters to gain direct access to their audiences. Since the Coronavirus pandemic began, the company has adapted its system to help with track-and-trace information – meaning event attendees can go to the nearest Covid-19 test centres and keep track of the results on the app.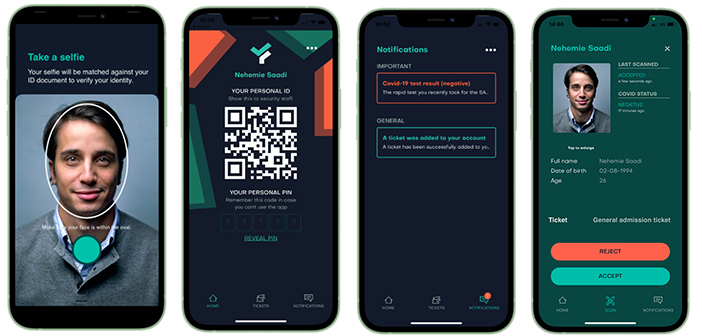 You Check is also working with an antibacterial mask specialist and a lighting company to eliminate pathogens via UV light radiation in a bid to lower 'R' rates (the speed with which infections spread) and help venues reopen. 
Fred Krefting, founder and COO at You Check, told Event Industry News, "We're working, not exclusively, with Innova in terms of testing – technology that looks for a viral load high enough to be contagious with 97 per cent plus accuracy. 
 "With Covid-19, the incubation period is two to five days. For the honeymoon phase after the test, it's the shorter the better, which means you're good to go to a show for 48 hours."
While the cost is not cheap, the venues are hoping to share the finance between promoter, venue, agents, ticket buyers and the government in the hope that this technology can speed up the process for live events to reopen soon! Here's hoping that both test events will be a success!