Taking the title to heart, here Draaco Aventura delivers a pumping tune that's destined straight for the European dancefloors. 'Just Shutup and Dance' amplifies the notion that it's time to let loose and let the music do the talking. Already populating the internet expect to see more of this artist as he delivers his unique sound and punctuated vocals this year.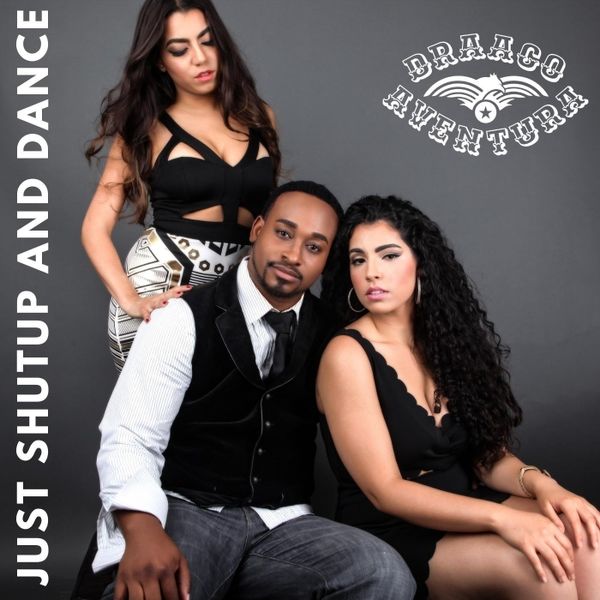 OUT NOW
A song for the clubs everywhere, 'Just Shutup and Dance' will fill all your Latin dance needs. High energy from the get go, Draaco Aventura's latest single was made for Friday night dance floors. Originally a demo from 2015, this recording was made possible when files were retrieved from Draaco Aventura computer drive. 'Just Shutup and Dance' is a song of pure joy and euphoria that will spin you into a frenzy. Recreate the club at home with the help of Draaco's YouTube Channel!
Draaco Aventura is a Latin, Pop, and R&B music fusion artist. Ge produces most of his own music and writes, and performs songs in both English and Spanish, infusing his tracks with a blend of House, EDM, R&B, and Hip-hop styles. Draaco Aventura is an emerging social media influencer with several channels and web series in development. He is also an accomplished actor having starred in several feature films, BET TV series 'Criminals at Work' and the Award-Winning Netflix TV show 'House of Cards'. His debut releases came out in 2015, and proved to be instant club hits. Draaco Aventura hopes to pick up where he left off and has a number of exciting musical projects and collaborations in store for the rest of 2021.
Support Draaco Aventura on Social Media
Listen to more of Draaco Aventura
—