Kicking back against the latest news and delay in the UK clubland return, it's exciting to hear forward thinking brands making resilient plans for the future. Stepping forward with a positive announcement, Homobloc are set to return to the Depot Mayfield in Manchester this Autumn, Saturday 6th November.
Marking it's second incarnation, Homobloc will form once again to bring its legendary gay utopia. One of the greatest coalitions of the LGBTQ+ community, where all the shades of the LGBT+ flag will be flown.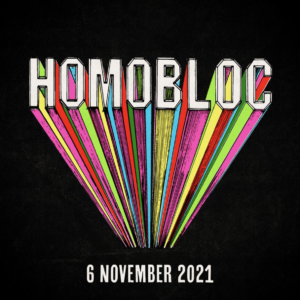 "No words can say how excited we are. Finally we're coming home." Homobloc
Tickets will go on sale this Friday to the Homoelectric family and all those who attended the
inaugural Homobloc show back in 2019.
Subject to availability any remaining tickets will be available when the lineup is revealed
A Queer Block Party For All.
Love Is The Message. Dance 'til We Are Free