Celebrating diversity and inclusion in the industry, our 'Inclusivity in Music Award' shines a light on those providing further accessibility and representation within the dance community. House music was based upon the foundations of diversity, which is often forgotten or overlooked as the electronic music scene has become more mainstream. In this category we set to celebrate those that are authentically flying the flag for inclusivity and diversity across the board, and encouraging widespread interaction, support and awareness for future generations.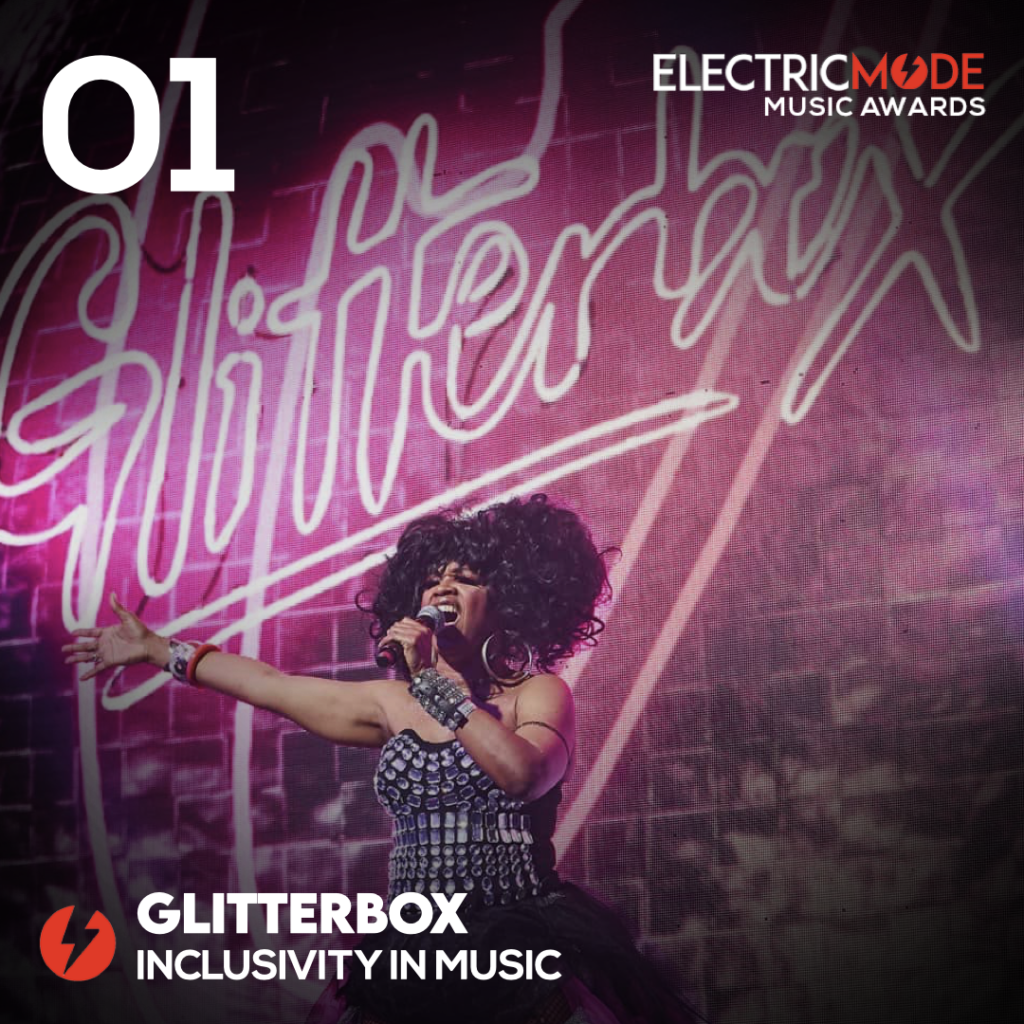 #1 Glitterbox
The 2021 winner of Electric Mode's 'Inclusivity in Music Award' goes to Glitterbox. They continue to generate an inclusive, uplifting party atmosphere that's designed to unite all ages, persuasions and walks of life on the dancefloor. Glitterbox parties bring the world's most respected DJs to appear alongside emerging talents providing a soundtrack that showcases dance music in its purest forms. Moving mind, body and soul, Glitterbox events bring dancers, performers, drag queens and music together to create memorable moments on dancefloors across the world.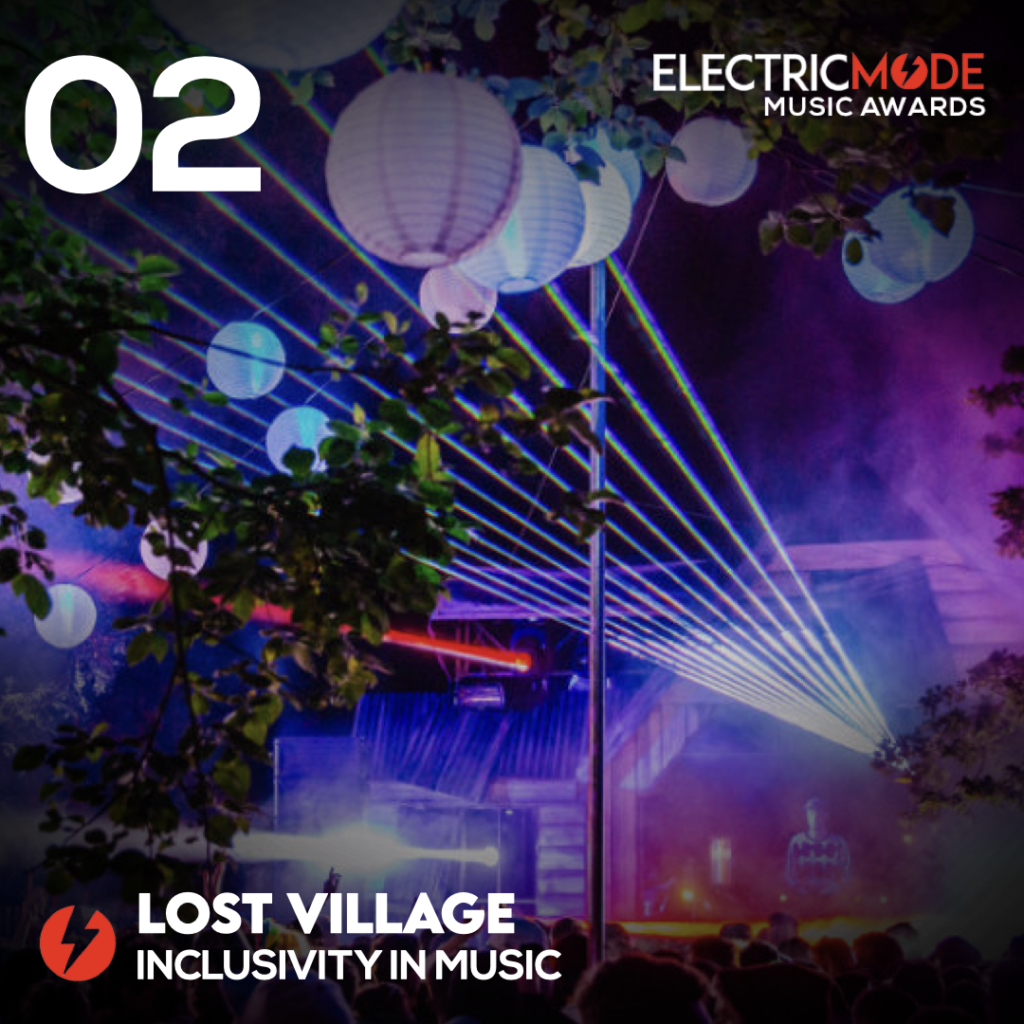 #2 Lost Village
Set in a forgotten forest of Lincolnshire, UK 'Lost Village' festival has set a strong example with their programming. In August 2021 they hosted their fourth year where the line-up achieved a 50/50 gender balance split. Lost Village actively announced in their press statement "[they're] all the more powerful for it". Electric Mode recognises their diverse programming and encourage the greater industry and scene promoters to all follow suit. Positioning at #2 in 'Inclusivity In Music Award' we look forward to further editions of this creative, forward thinking boutique festival.
#3 He. She.They
Specialising in House and Techno, HE.SHE.THEY is a record label, fashion label and dance party. Firmly positioning at #3 for Electric Mode's 'Inclusivity in Music' Award, HE.SHE.THEY create a sanctuary for people to push the boundaries regardless of their age, sex, gender, ability, religion, background and sexual preference. For this reason, we openly celebrate them as a brand set out to unite and support a new face for clubland with positive impact and events.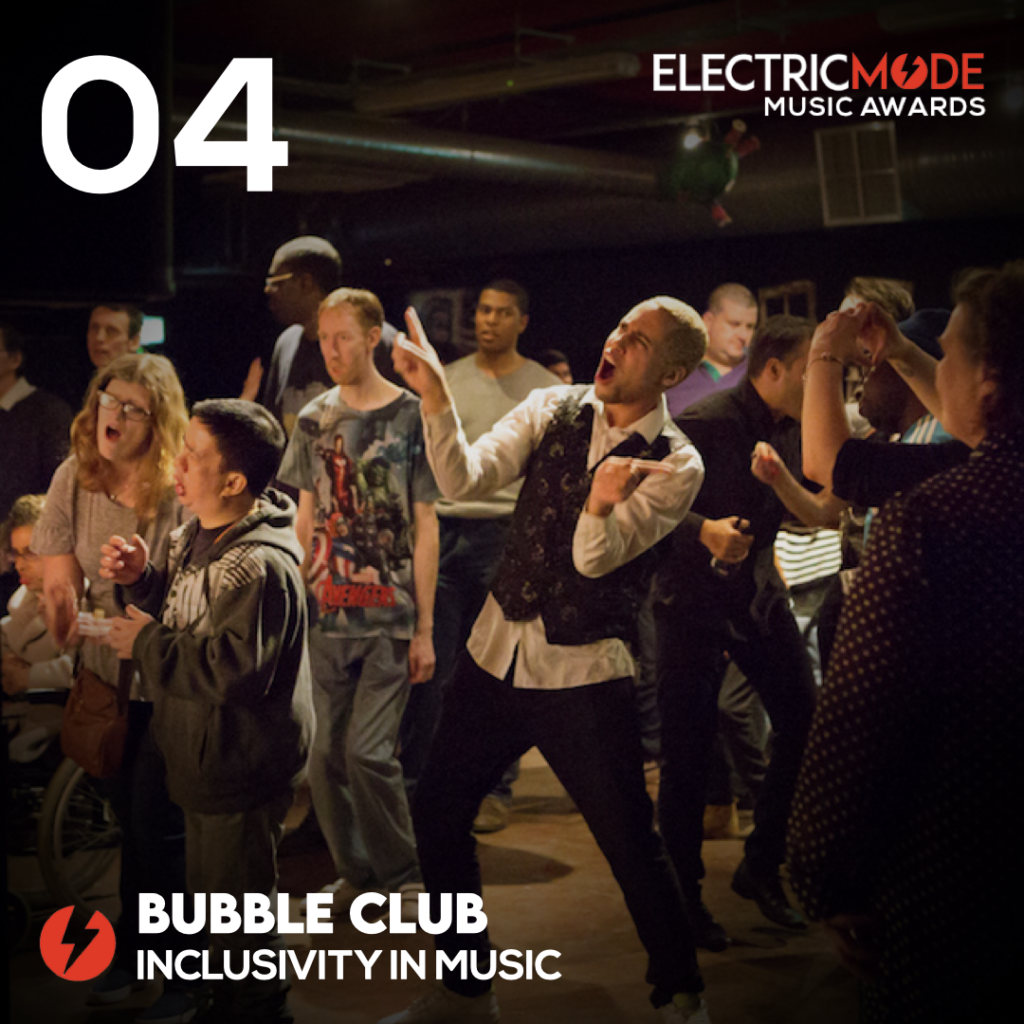 #4 Bubble Club
Securing their place at #5 in Electric Mode's Award for 'Inclusivity in Music Award', Bubble Club is a learning disability arts programme based in Bethnal Green, UK. Operating since 2005, they run creative workshops, podcast sessions and radio shows. Most importantly, Bubble Club hosts live music club nights which are safe and accessible for all people (including people without disabilities) continuing to break barriers and support an interactive, engaging platform for all.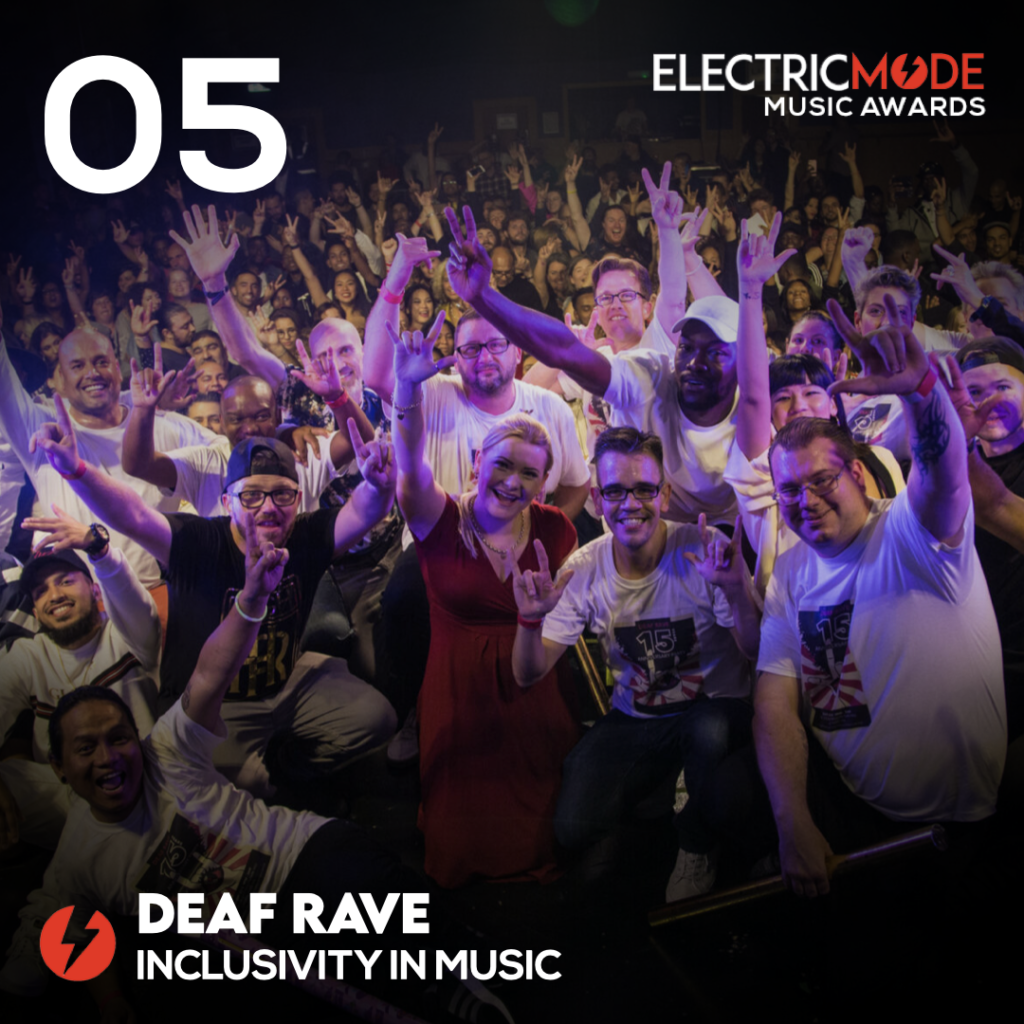 #5 Deaf Rave
Deaf Rave is an organisation that allows Deaf, Hearing and Disabled Artists and performers a platform to display their love for music.‍ Deaf Rave provides entertainment with music, sign song and visual performances for an all-inclusive audience, globally and across the UK. In 2021, they danced off the COVID restrictions and hosted Deaf Rave Festival at Fabric Nightclub in London, further lifting the awareness of the positive impact they create.