This award goes to the ones who push the boundaries, challenge the norms and bring innovation to the music industry. We have seen a huge amount of creativity in 2021, with a scene under pressure and reaching breaking point, has in turn created some of the most iconic music, events and performances to date.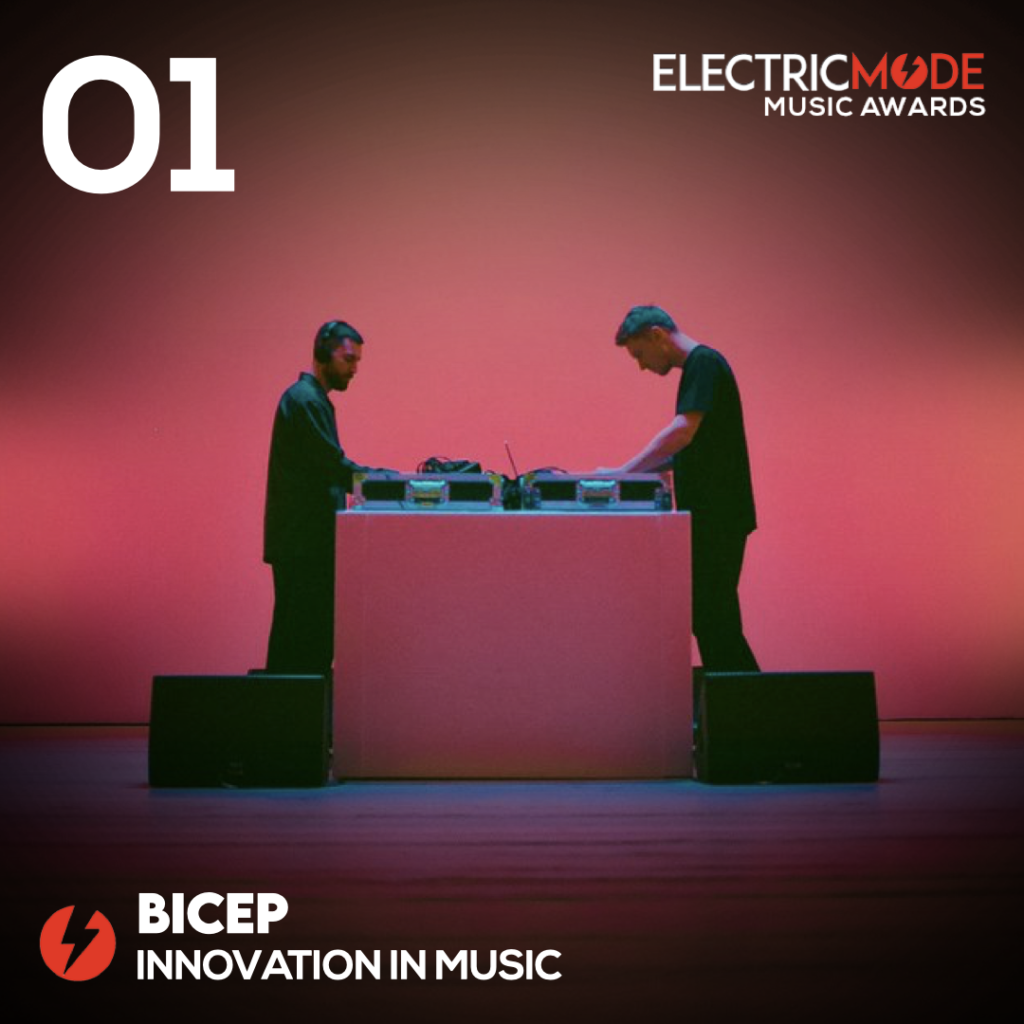 #1 Bicep
They initially made their name online unearthing musical oddities, but the Belfast duo Bicep are currently considered one of the most exciting acts in electronic music today. The London based duo released their hotly anticipated second album, "Isles" on Ninja Tune. This Northern Irish act has created a niche, with a heady mix of House and Rave sensibilities and unique soundscapes becoming a solid trademark of the brand. Their live performances instantly leave crowds enthralled with exhilarating visuals to match, consistently setting high standards for live electronic shows. From blogging to becoming one of the world's most recognisable musical identities today, Bicep is proudly placed as our standout Winners of the 'Innovation In Music Award'.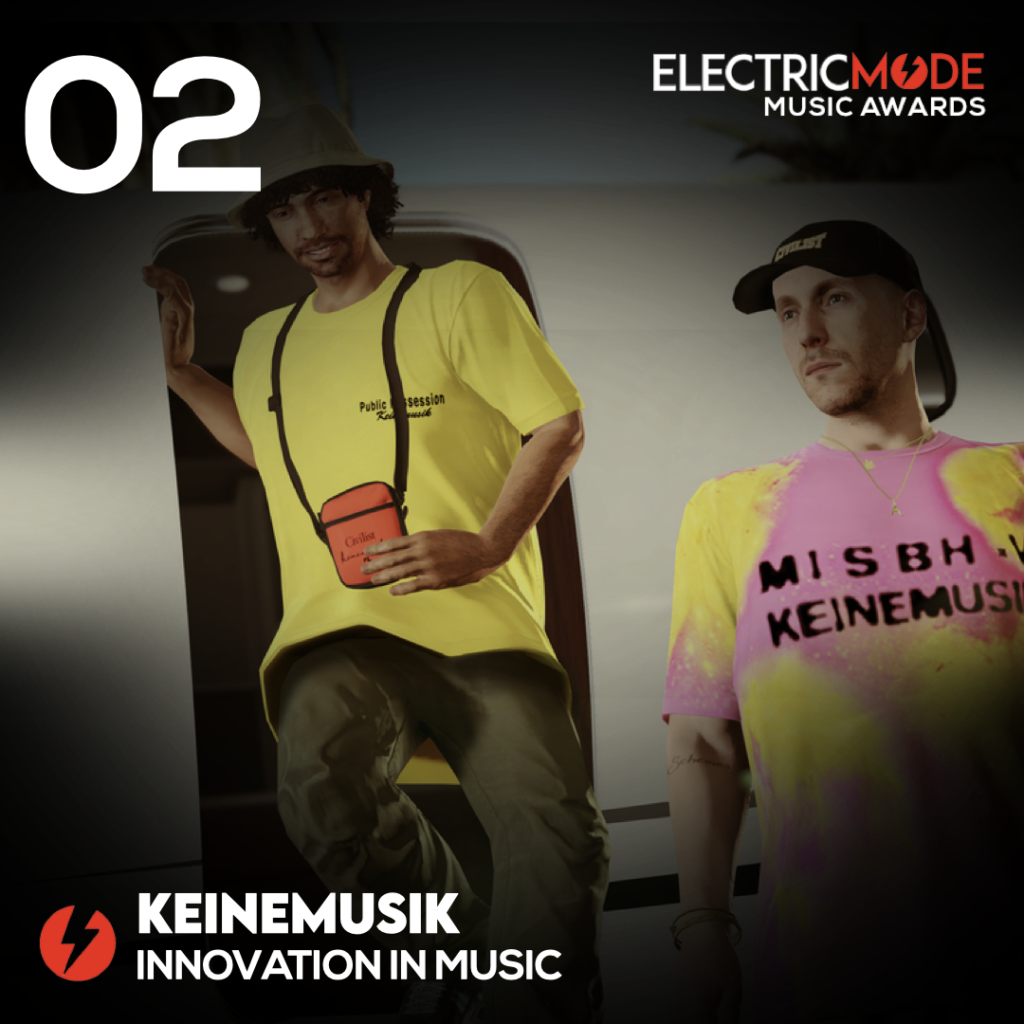 #2 Keinemusik
Keinemusik is known for a refreshing sound that sets them worlds apart from the majority of labels. Being an innovative, quality focussed record imprint from Berlin, they continue to break exciting new music with every release. For us and for many others, they're more than a label; it's a network, a community and a feeling that is mutually shared with a collective of prominent producers, DJs and their audience. Keinemusik have also recently had their hand in gaming, featuring as characters in Grand Theft Auto firmly securing their #2 spot in the 'Innovation In Music Award!'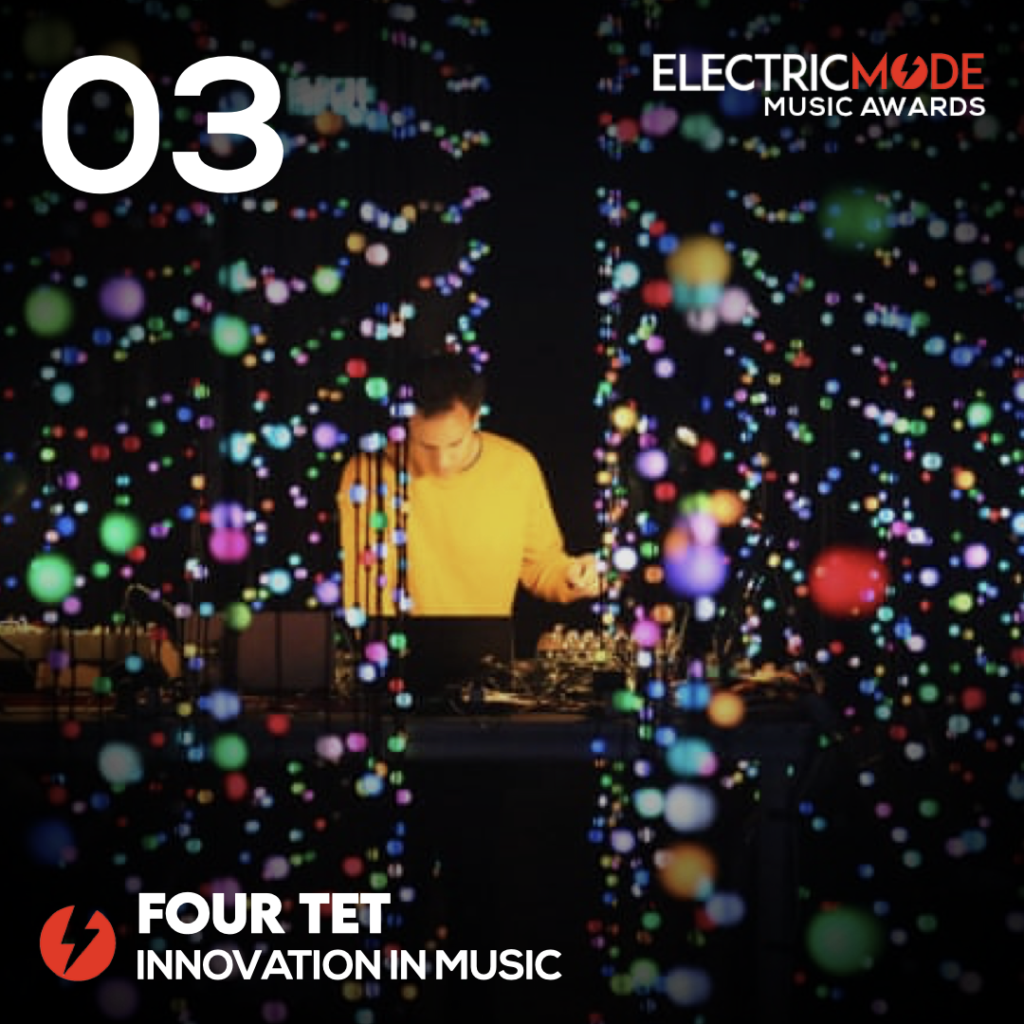 #3 Four Tet
Four Tet's live shows have not only taken his audience on musical journeys, but they have also immersed them on a proverbial visual intergalactic trip. His famous collaboration with Squidsoup sent ravers into an abyss of lights with high calibre melodic tunes during his show. Fourtet constantly pushes the boundaries with every new track and performance, landing him in the top 3 of Electric Mode's 'Innovation In Music Awards'.
#4 Mathew Jonson Live
Mathew Jonson has developed one of the most distinctive sounds in electronic dance music: when you hear one of Jonson's tracks, you immediately know it's one of his. And yet there's a significant difference between every release. His live sets are adept, mesmerising, and deep. It's rare to see such a musician own the stage and command electronic equipment in the way that Mathew does. His music offers a rare fusion of populist intensities and nuanced musicality. With a keen understanding for the needs of a dance floor and the universal law of club music, specifically House and Techno, he's thrown out the rule book and set a new standard for creativity.

#5 Cova Santa Gastroclub & Mixology
The Iconic Cova Santa nestled away in the hills of Sant Josep Ibiza flexed their offering to keep their doors open to the public as the majority of Ibiza clubs remained closed. With indoor venues shut, but restaurants allowed open, Cova Santa fast created their Gastroclub & Mixology concept bringing a vibrant mix of artists, music, food and drinks in one cumulative event. Maintaining the Ibiza spirit and entertaining with a metered difference, we believe a venue that can rise like a phoenix and change its format to fit the needs of its audience is always applaudable. A firm number 5 on our 'Innovation In Music Awards'