Will.i.am has partnered with Honeywell to debut the first one-of-a-kind innovative smart mask namely Xupermask. 
Since the outbreak of the Coronavirus pandemic, face masks have transitioned out of the realm of GP surgeries and hospitals into our everyday lives. And with several fashion designers already offering haute couture versions of the humble covering, it was only a matter of time before technology would follow suit to take it to the next level.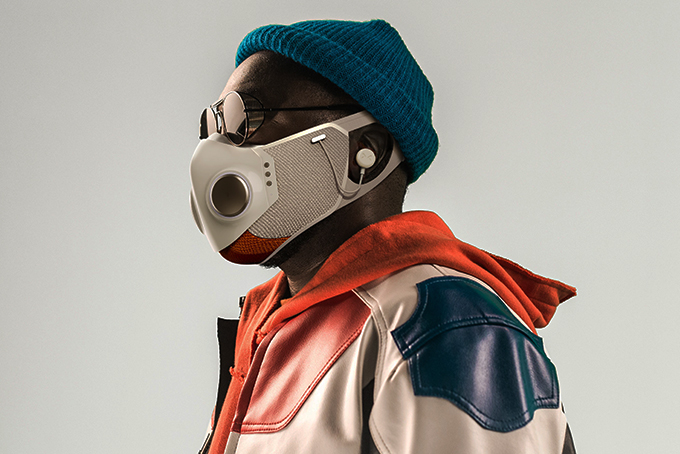 Leading the way is founding member of the Black Eyed Peas, rapper William Adams a.k.a Will.i.am, in a joint venture with Honeywell – a company that is well-versed with personal protective equipment and air purifiers. Together with Jose Fernandez, the designer behind Elon Musk's SpaceX suits, the tech-obsessed artist has launched XUPERMASK – a 'smart' mask that boasts an ergonomically fit as well as multiple audio and connectivity functions. 
The innovative product began when Marc Benioff, Chief Executive of cloud-computing company Salesforce, was watching the MTV Video Music Awards last summer and saw Will.i.am wearing a cross between a gas mask and an alien space helmet. Inspiration sparked, he introduced him to Darius Adamczyk, Chief Executive of Honeywell – and the collaboration was born.
XUPERMASK (pronounced: so͞opərmask), is made from innovative materials including a silicone face seal and athletic mesh fabric for comfort. Expected to last up to a year and with seven hours of battery life, the mask combines high performance with durability.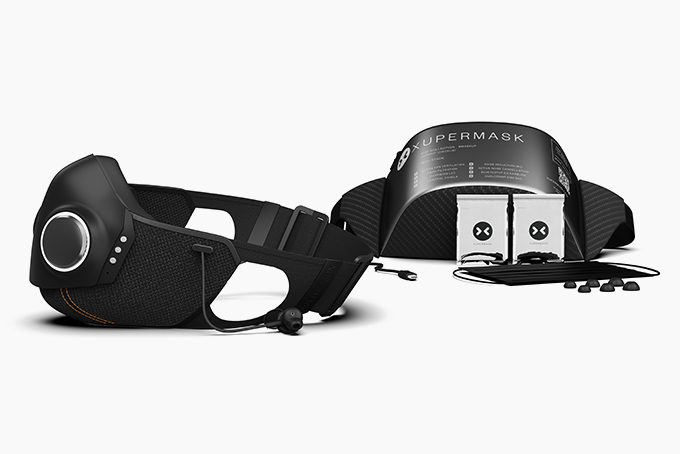 To enhance comfort, XUPERMASK also comes with dual three-speed fans and HEPA filters that can be swapped every 30 days to improve breathability. Further integrated features include active noise-cancelling audio and microphone capabilities, a rechargeable battery, Bluetooth® 5.0 connectivity, LED dayglow lights, a magnetic earbud docking system – and more. 
The complete XUPERMASK pack includes a carry case, a three-month supply of HEPA filters, different sizes of ear tips, a charging cable and a fabric mask that comes in two sleek colourways: white/grey/orange and black/orange.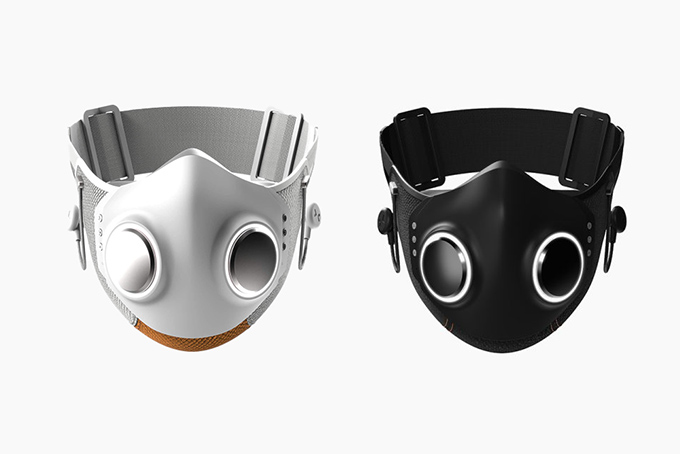 It is currently priced at $299 (€251.42), which might seem costly for a mask, but considering the technical add-ons such as noise-cancelling headphones, it still comes in less expensive than other similar gadgets. The mask allows its wearer to play music and take calls – with a seal over the nose stopping glasses from fogging – so could we be looking at the future of face masks?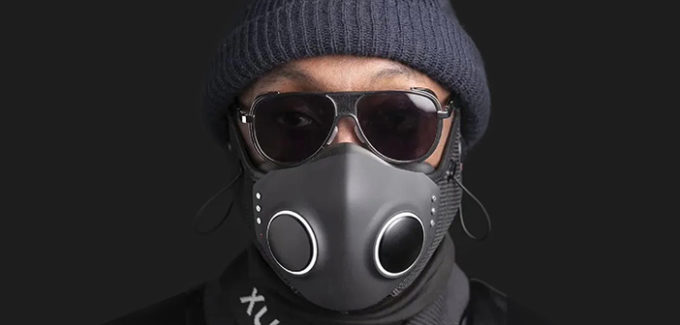 "We created XUPERMASK to change the game of our new normal. In this new age of style and security, XUPERMASK is an uncompromising face mask design with high-tech performance for the modern lifestyle. Alongside Honeywell, we've engineered a state-of-the-art Smart Mask to provide function with style,"  says Will.i.am.
"XUPERMASK offers wearers cutting-edge design and functionality. Its blend of fashion, technology and function is unparalleled. We are proud to have partnered with Will.i.am on this unique and innovative project," adds Darius Adamczyk, chairman and chief executive officer of Honeywell.
The highly innovative mask isn't Will.i.am's first 'tech rodeo',  with other projects including a Puls smartwatch, and a range of 'fashion' headphones produced by his own company, i.am +, which focuses on wearable tech products. 
We are excited to see what the future holds when great innovation and smart technologies come together. Any electronic music heads out there wanting to jump on this action? Let us know in the comments below!
The mask is now available for purchase, to find out more head over to www.xupermask.com
More info: