When a hot record lands on your desk you'd be mad not to listen, review, feedback and follow up as soon as humanly possible. As an editor it would actually be considered a crime in our virtual world now driving the electronic music message to the world. The good news is that certain producers instantly make you jump up the minute you hear their trademark sound weave through the speakers or in our case even emblazon the cover of a release.
It therefore goes without saying that quality music and strength in character always stand highest amongst the crowd. For any self professed House Music fan you would have to be on a completely different path or your local club might have forgotten to plug in the actual sound system for you to have missed hearing the amazing work of maestro MR. V aka Victor Font.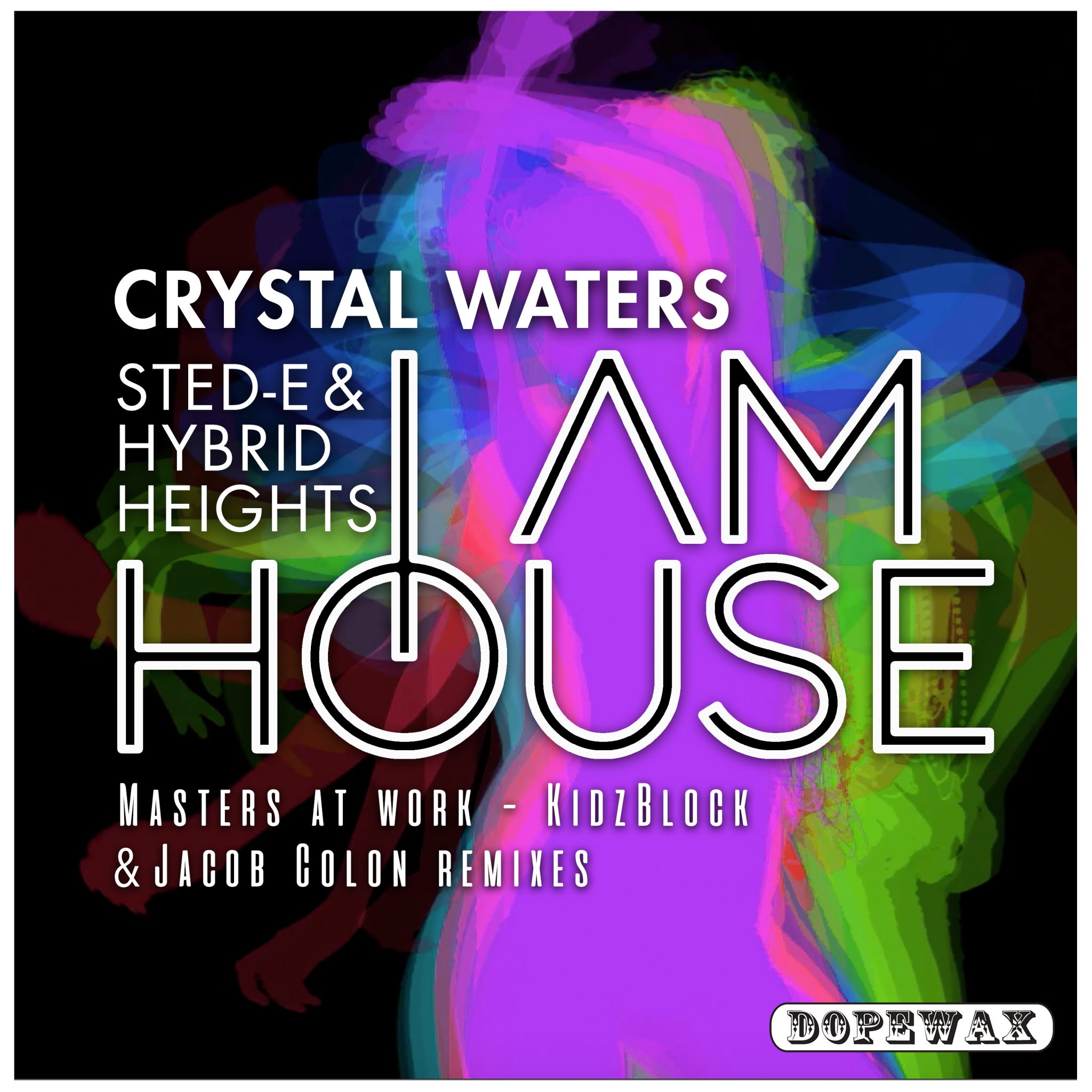 As his ample biography promotes, "Experiencing Mr. V's DJ sets, original productions, or remixes is like taking a trip back in time to dance music's golden age. Before superstar DJs took over the spotlight, dance music was a cultural phenomenon that did what no other form of music could do – bring people together. As a key instigator, purveyor and figurehead of house music we take great honour in interviewing the iconic character and support his ability to make us dance.
The Lowdown 
Welcome MR. V, you have remained at the credible forefront of the scene for a very long time, what advice would you give to any new producers coming through on keeping it real and making music from the heart and not just for the money or fame?
"Just stay focused and patient, make wise decisions and most importantly, have fun!"
People have been dancing to your records and numerous hits for many years, when did you actually start producing and was it born from DJing?
"I started producing back in 2001/2002, I caught the production bug from my then partner Alix Alvarez, I saw him make a great track with just the use of an MPC 2000 XL and I was hooked. I never came from DJing, the Djing thing I grasped back when I was 14 watching friends do wedding parties and stuff."
Do you have a favourite piece of studio kit you really couldn't live without and why?
" My Genelec speakers and my Universal Audio soundcard, I just love the sound, also my Audio Technica MTH50X headphones, the accuracy is so awesome."
Tell us something we don't already know about MR V in a non-musical sense:
"He kicks major ass on Street Fighter 5 for the PS4, has his signature track 'Jus Dance' on the flagship PS4 racing game ' Grand Tourismo Sport' and is very humorous."  
You have amassed a discography of amazing remixes and some standout collaborations, which one is your all-time favourite and is there anyone else you'd like to currently work with and why?
"All time fave remix I loved is 'No Limit' for Byron Stingily on Large Records … c'mon it's Byron Stingily. Best collaboration I have ever done has to go to Fedde Le Grand 'Back N' Forth' was hilarious, 2nd place collabo goes to Louie Vega and myself creating 'Put Your Drink Down' on Vega Records. I would love to work with Kid Enigma, Jimpster, Karizma, AtJazz and Roland Clark just to name a few off my head."
What or who got you started in House Music and did you always see this as a career?
"Short Version: There was a club where I lived and my Aunt was a worker, she snuck me in and I got my first taste of House Music at the age of 15, I have been hooked ever since, the longer version to that story will be on video someday."
It's great to see you are still so well aligned with the legendary MAW after working at their label so long ago, do you have any other Dopewax/ Kenny or Louie tracks in the box we need hear?
"Not yet, Me and Kenny did 1 or 2 things a while back, anything he needs, he knows I'm a call or text away, same for Louie." 
Which other artists inspire or have influenced you over the years?
" Jimpster, Atjazz, Taz, Kendrick Lamar, Doug Lazy, Kid Enigma, Sebb Junior, Harry Romero, Low Steppa, Sam Divine, Lars Behrenroth, Karizma, DJ Spen …. all have played a role in keeping me level headed through music when I need it."
How did the recent single 'I Am House' come about?
"I know Sted-E & Hybrid Heights through a project we have done together and collaborated on for both our labels, the guys brought to my attention the new single 'I Am House' and the minute they said Crystal Waters was involved, I was in!!!"
How do you approach remixing and do you have a set format for arrangement or just vibe it out according to the parts?
" When it's me remixing solo, I find the music key first, listen to song tracks that are in the same key to think of inspiration then get to work. When it's 'Kidzblock' I do the drums (sometimes keyboards), Reelsoul plays keys, bass, synths, strings etc. I mix, arrange and master." 
We are seeing a solid resurgence in U.S House and the more soulful elements on the international scene after the deep and dark spell dominating for the past few years in Europe, were you ever tempted to join the deep house or techno tribe?
"I grew up listening to many phases of House Music, I know what I like and have stuck to what I like and try to bridge the two together, so far it has not led me down the wrong path in my eyes."
Tell us your all-time top 3 House records and a few words on what they mean to you:
" I have way too many friends with ego's, I love good music and there is way too many to just exclude to make 3." 
OK, so you now have a new moniker 'Kidzblock' is this another avenue we'll be hearing more of or is it relevant to a certain project, sound and style your going for in between your own material?
"Kidzblock is myself and Reelsoul, the name says it all, Will has 2 kids, I have 1, our kids constantly (being young) block us from doing our musical duties as parents, so me and Will take turns – hence the term Kidzblock."
We know you have a long-term affiliation with Will from Reelsoul and this pairing makes perfect sense to us. We constantly hear your productions on the radio and clubs in Ibiza and Europe with some of your other Sole Channel artists like Deep City Soul 'Remember Me' and your original 'Jus Dance' seemingly on repeat, are we going to see more of your back catalogue revisited or more appearances in these territories?
"Yes, I want to release some of the biggest titles we had on 12″ inch vinyl and re-master a few additional new mixes, let's see."
Tell us a little more about your different production names (known or unknown), your label and what we should expect in 2018:
"I will always be MR. V first! Sole Channel Music and Musik 4 Tomorrow will be more active i 2018 with a slew of things coming in the pipeline, also my 2nd album to complete (fingers crossed)." 
More You Should Know
https://www.solechannelmusic.com/ 
https://www.residentadvisor.net/dj/mr.v
Our Suggestion
Reflecting back to how we recently connected, you should immediately take a listen to the magical mixes on Dopewax including MR. V & Reelsoul. This single still continues to dominate the digital dance charts and re-introduces Crystal Waters widely regarded as the best selling female dance vocalist off all time.
A huge record and great package delivered by a mix of talented, influential producers, a legendary label serviced by Master At Work, Kenny Dope. For us, this speaks volumes well in advance of the needle even hitting the record. 
Listen up, learn and love this record as it's going to be around for a very long time.
Purchase & Support
https://www.traxsource.com/artist/88714/sted-e-and-hybrid-heights
http://kaydeerecords.bigcartel.com/category/dopewax