Pair huge tech-house beats with a thirst for dance, and you need look no further than KeefTee's brand new single, 'Right Now'. Having always had a love for dance and techno, this Liverpool based producer brings influence from '90's rave culture, and catapults it into a modern take on the classic dance vibe. To date, he has played a mix of old school and tech-house sets for numerous nights including Chambers, Our House, Indian Summer, Vision, Subtek, and more.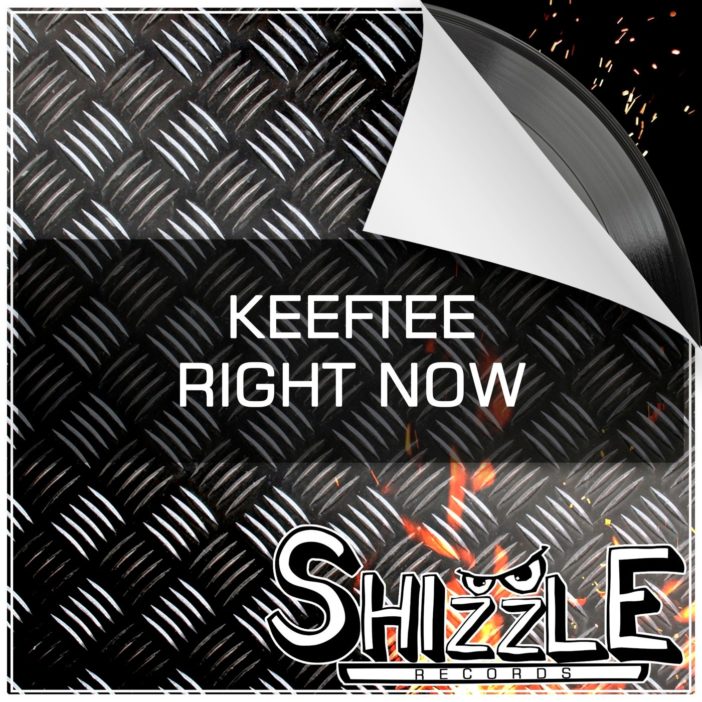 Listen here
OUT NOW! | Release Date: 10th January
Hailing from Liverpool, KeefTee has been a big name in the DJ game since the early 90s, under Dj Fluxxy. Originally a Vinyl DJ, he played a host of old-school events in the 90s before retiring to have a family. Now, back stronger than ever, KeefTee is dominating the industry with his hard and heavy beats, reminiscent of legendary Carl Cox and Green Velvet. 2021 has seen KeefTee launch Shizzle Records, and has had over 20 releases this year to date, with a fresh focus on Techno in 2022.
Getting To Know KeefTee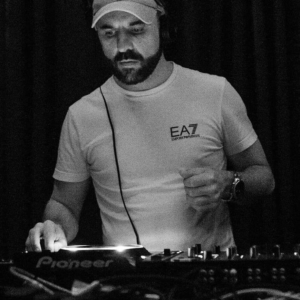 Artist name and location?
KeefTee Liverpool UK
Introduce yourself in one paragraph:
Im Keef, im a bit of a later starter to the music scene, initially a 90s old school raver turned artist the last few years, I support Liverpool FC and have a Cat
Were you connected with music from a young age, or anyone in particular inspired you?
I grew up as the eldest of 5 in a house that music was played all the time, my parents and their friends where always listening to people like Elvis, Queen, Annie Lennox, Barrie White, Boney M, and of course the Beatles, my grandfather was a big classical music fan too. I suppose my first attraction to music was Queen – Radio Gaga, and Annie – Lennox Little Bird, they had those electro sounds that where quite new to someone my age in the mid 80s. I remember quite well my early childhood visits to my grandparents at a young age, and I would be entertaining them singing Boney M hits, I probably know all the words to them all still!….  
What first kickstarted your musical career?
It would have been my first ever visit to a rave, back in 1990, I was in year 9 in secondary school. Me and a few pals snuck out to The Wigan Pier, a now legendary piece of our 90s rave history. I felt the crowd instantly, I'd never seen anything like this before, hundreds of grown ups all dancing as one. I saw the DJ high above everybody and instantly wanted to be one, that was the start for me. My family never had money to spare so I got a paper delivery job and I started buying 7inch vinyl's out my wages, my first being Praga Khan – Injected With a Poison. I had an Amstrad hifi with a turntable, and tape to tape, so I used to play my vinyl's and record the legendary key 103 shows with Stu Allan, one of my DJ idols, and I've had the pleasure of playing support for him twice! I got into computers and music from school, where my first ever music track was produced on a commodore 64 for a school play that got used. When I left school I went through the raving phase where I went to as many raves around the country, I was into happy hardcore. By then had a full time job and at 18 I got a bank loan and bought my first set of decks, soundlab belt drives, and a gemini mixer, and spent most of my money and time on my decks and buying vinyls, and practicing, whilst still being heavily involved in the 90s rave scene as a raver.  
Tell us a more about your sound and how it has evolved.
I come from the early rave era, so I love the old school sound, that pumping techno warehouse sound. Over the last 10 years there has been a massive gathering of all the old school ravers and brands, and lots of old school events popping up everywhere, so I've managed to do some live performances too. It's like the oldschool sound never left the music scene, it will always be there. However Techno is the number one genre, always has been, and it's nice to finally get to be releasing my stuff, kinda old school sounding techno.
Any words you want to share to encourage other artists and producers?
I was very late to the producing scene, and only really started to DJ in the last 5 years due to family and other commitments. However I never lost my passion for music and wanting to perform. Just keep at it what ever level you are. As long as you are happy with what you are doing then who is anyone to judge you, whatever you're age  
Networking, consistency, character, approach… what and how do you initiate your Industry relationships?
I have learned to let talent shine through, in all aspects of creativity, if you're good you will get spotted. I've always performed and made music for the love and nothing more. I've worked with a few promoters, label owners, station managers, and I'm very approachable. With social media it's easy to initiate relationships with peers, but everyone is watching your social feeds, so it's easy to fall from grace too. Now as a label owner myself, I understand the importance of a professional social look.
Is there anyone specific you'd like to thank that has helped you evolve and why?
There are lots of people that deserve a mention for opportunities that I have been given, a few friends that have stayed the distance too as I've transformed from DJ to Producer. There is a guy from Liverpool called Mike Chatterton, known as the Chatter, who has transformed my productions and mentored me to finished off projects, so he deserves a shout out not just from me but all the local artists he helps out in Liverpool and beyond. My partner Paula has been a big motivator the last few years too and has kept me believing in my music.
Name 3 albums or labels that have inspired you the most.
Evolution Records, Shizzle Records, Dark Side of the Moon
What's your favourite piece of studio equipment or software?
Ableton Live
Name your favourite club or festival in the world, and how does it makes you feel?
I have a few favourite clubs for various reasons but for me it has to be Creamfields. Every time I'm there it takes me back to the 90s and partying with ravers of all ages. I've had many a brilliant Creamfields.
Name an outlandish rider request?
12 bags of giant skittles – Purple only!
Favourite clubbing memory, who or what did it involve?
Playing in my home town of Liverpool to a packed warehouse, and in front of legendary 90s DJs has to be my best memory. You just can't beat the old school crowd in a proper warehouse setting and I remember feeling like I did when I first stepped foot in a rave all those years ago.
What quote represents you best?
"If you want to lift yourself up lift up someone else"
If you could play any venue, where would it be and why?
Creamfields, Daresbury, it's the ultimate rave in the UK and Ive so many fantastic memories of the festival as a raver.
Name drop your favourite tunes, artists or DJs (past or present)
Carl Cox,  Fatboy Slim, Chemical Brothers,  Adam Beyer, Prodigy, Charlotte De Witt, Joey Beltram, Debora de Luca, Cubeguys, plus 100s more!
What was your first music opportunity and how did it fuel your fire?
I used to do mobile functions in the 90s in social clubs and pubs, but my first main club opportunity came from a few pals who ran an event called Distraktion. It was a hard techno night in Liverpool and had some serious DJs on. I had a few opportunities with Simon and Ben aka techno artists Beleroc and Bosetecha back then and to this day, these guys still put events on in Liverpool, the latest venture being Subtek.
Tell us more about your plans for the future.
I'm building up my record label Shizzle Records. We release Bounce and Techno, and we have some exciting stuff coming from the label this year. I have 6 releases coming out this year on my techno stuff and just plan to continue making music. Hopefully I will get some more DJ bookings this year too which is the main goal as I love nothing more than performing as a DJ.
Support KeefTee on Social Media
Facebook | Twitter | Instagram
Listen to more of KeefTee
Soundcloud | Apple Music | YouTube | Spotify