Ibiza's iconic Sir Joan Hotel have recently announced a unique pop up event that will feature this week staged with the soulful tones of international artist MiNOA. Wednesday 8th August will provide a prominent seasonal showcase to the islands movers and shakers at this profile venue.
The well travelled music producer, songwriter and live artist Minoa performs vibrant shows that are accompanied by a series of electronic controllers, whilst assertively bedding her vocal soundtracks with self-penned songs, all meticulously caressed with incredible low-slung raps and poetic lyricism. Her shows are actively posed to culminate in cosmic disco and serve a bespoke beauty that is themed around the off-the-cuff stylings generated courtesy of the combination between artist and the crowds mood.
This season, we have already witnessed a great variance in the small balearic islands template, as the entertainment industry digs that little bit deeper to discover the next musical movement to rise. For us and the ardent island music lovers we all see the collection of live, electronic and eclectic vibes returning to the figurehead of the platform widely known for it's sonic influence. Marking the time for change Sir Hotels are now launching an intimate affair to encourage sociability combined with immersive performances under their Sir Live moniker.
Minoa provides a creative explosion of life and expression, finding the utopian balance between perfection in personal imperfection, in her own words of a modernist spiritual nature  "Galactic Voodoo Jazz." Expect something very different as the show will be warmed up by one of Woomoon's resident DJ's Valentin Huedo and backdropped to the annual fireworks of Saints Day at Dalt Villa.  Guests will not only be treated to one of the island's hottest new discoveries as Minoa is only just starting to make serious waves in all the right underground/ forward thinking circles but also provided a variety of drink from the complimentary bar and authentic Balinese food from Sukasa.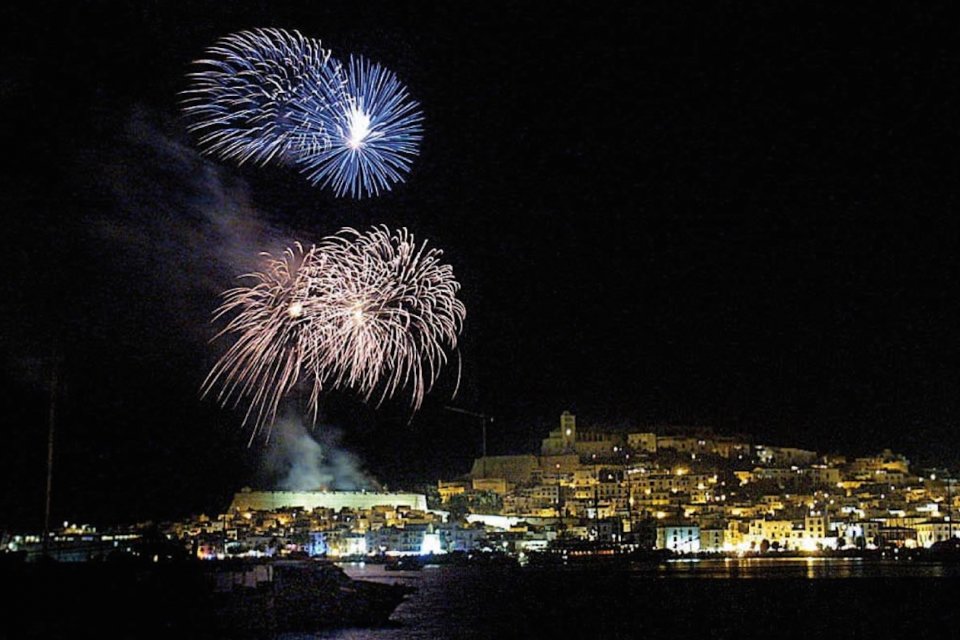 Photo Credit Ibiza Spotlight
Long hailed the summer location for club led events, Ibiza cohorts often search for something a little different and away from the masses. Sir Joan step in, offering a certified haven for socialites to become immersed in creative culture, food and art. We are assured the invite list is a balance of alternate industry figureheads, eclectic music lovers, tastemakers and clued up tourists. We already feel this will be exactly one of those 'must attend' events that really showcases the beauty of the balearic lifestyle.
Register in advance for the strictly limited Guest List and their team will update on passes before Wednesday 8th August https://www.facebook.com/events/1060866174069382/
Find out more and follow Minoa here https://www.facebook.com/minoamusic/