It's been nearly two full seasons since the party was put on pause with no thanks to Covid-19 and there is finally some light ( and music ) at the end of the tunnel. Feeling positive about the end of season, Amnesia are selling tickets for their closing parties in October with tickets on sale now!
The line up is looking incredible for Pyramid 10th October, Do Not Sleep 12th October and the official Closing Party on the 23rd October. Excited doesn't cut it, and after such a long break away from dancing it's likely this year's closing will be epic! Luciano, Patrick Topping, Ricardo Villalobos, Jamie Jones and Nina Kravis to name a few of the artists lined up for the three dates Amnesia have announced.
Pyramid; October 10, 2021 – TICKETS HERE
Do Not Sleep; October 12, 2021 – TICKETS HERE
Amnesia Official Closing Party; October 23, 2021 – TICKETS HERE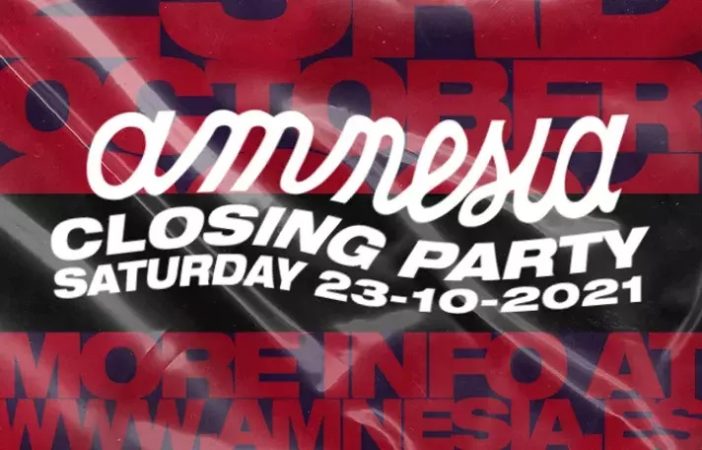 It's not one to be missed.. Head to www.amnesia.es to get your early bird tickets now.. See you on the dance floor!
More info:
Website: https://www.amnesia.es/
Follow Amnesia: