Hard techno artist Sofia Alcon has just released her brand new debut album 'Don't Worry About The Future' and is hoping to break into the underground techno scene. Drawing upon inspirations from daily life, Sofia is determined to make music which creates an uplifting atmosphere and allows people to dance along to the hypnotic beats she creates. 
Sofia has been signed Oxytech Records, Mars Darkness Records and ATR, showing the demand for her music. The sky's the limit for Sofia Alcon who is determined to be playing festivals and the biggest events in the near future. Electric Mode spoke with Sofia about her album.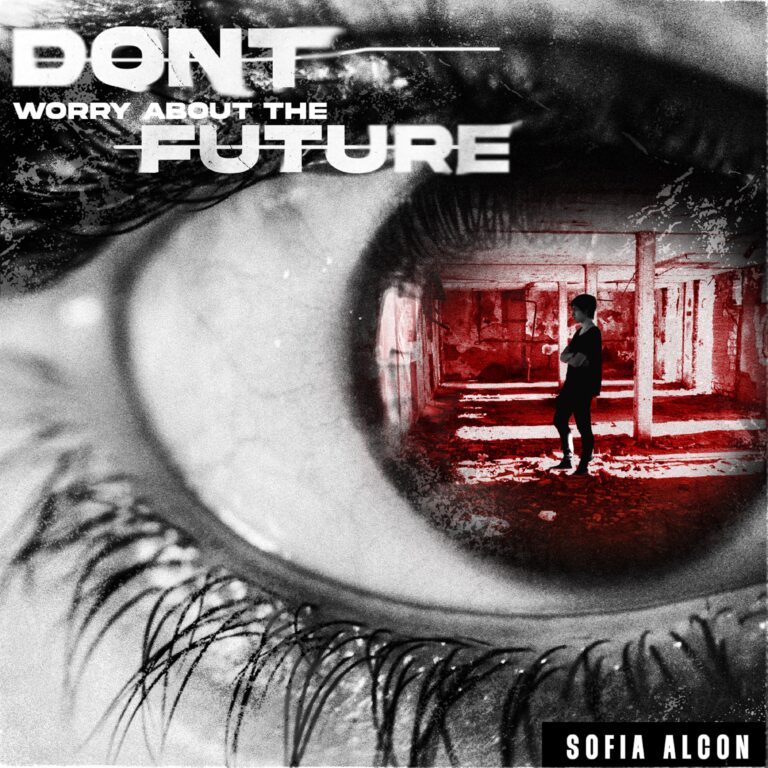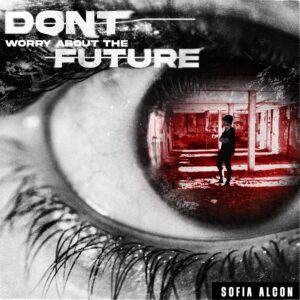 Artist name and location?
Sofia Alcon. San Pedro, Buenos Aires, Argentina.
Introduce yourself in one paragraph:
Im a DJ AND techno producer since 2019.
Were you connected with music from a young age, or anyone in particular inspired you?
From a very young age I was always interested in music and in learning to play various instruments. But my older brother introduced me to electronic music since I was little and I really liked it.
What first kickstarted your musical career?
Being a DJ helped me to be more curious about how music is made and this took me to advantage to download all my creativity, imagination and music that was in my head towards the production
Tell us a more about your sound and how it has evolved.
I like the sounds. More hypnotic AND darkness. I also like to produce with my different emotions and moods.
Any words you want to share to encourage other artists and producers?
Never stop learning and experimenting other sounds.
Networking, consistency, character, approach… what and how do you initiate your Industry relationships?
I like to upload a lot of material in different formats and that attracts a lot of people, I am always open to talking to people and listening to their different proposals
Is there anyone specific you'd like to thank that has helped you evolve and why?
My teachers were always a good example for me, as professionals and as people.
Name 3 albums or labels that have inspired you the most.
Amsterdam Techno Records (ATR), Planet Rhythm, fever recordings, More records
What's your favourite piece of studio equipment or software?
Is Ableton live
Name your favourite club or festival in the world, and how does it makes you feel?Awakenings, Very euphoric : )
Name an outlandish rider request?
Just a bottle of Coca Cola and Sprite and some regular finger food or an Apple. No alcohol when performing!
Favourite clubbing memory, who or what did it involve?
I don't have a favourite club memory, because they are all are special and they all teached me something in a way that was great for me.
What quote represents you best?
Be passionate and constant in what you do
Or don't let fear stop you.
If you could play any venue, where would it be and why?
Any club in europe : ) Tresor , Berghain. Am i asking too much? : ) Any club in Europe would be wonderfull!!
Music is….. (explain more)
Is my friend AND my therapy too.
One song you really couldn't live without?
I dont have a special music in techno but in rock, music of the 80s Is : toto – África
Name drop your favourite tunes, artists or DJs (past or present)
Bfvr, Amotik , kas:st, Lewis Fautzi, Nthng, Perc, Anetha
What was your first music opportunity and how did it fuel your fire?
Release my first track on a label from Italy. It motivated and excites me a lot
Tell us more about your plans for the future.
Release music for more big labels, and being able to play in a club in Europe and to be able to become an inspiration to others
Any worldly advice you'd like to share?
Always remember why you started and value all your effort you have given.
Keep up to date with the latest music news from Electric Mode – follow us at Instagram | Facebook | Twitter