Great music continues to drive clubland crazy. From global festivals to bespoke and unique clubs, we are well positioned to witness the effects of well produced tracks and vocals set to enthuse the crowds and excite music fans alike.
Aptly titled "Music Never Stops", the driving beat throughout Todd Terry's latest offering l
iterally never stops – creating a momentum and focussed energy that is set to ignite dance floors instantly.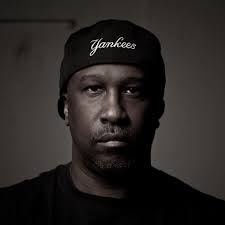 Released on Todd Terry's own iconic label 'Inhouse Records', "Music Never Stops" starts where some house tracks finish with a strong House beat from the off and vocals from Roland Clark hitting after only two bars.  Clark's distinct sound creates an instant familiarity where you feel like you have heard this track somewhere before coupled with a simple yet memorable vocal hook that you'll be echoing yourself only half way through your first listen!
With a subtle industrial sound perfectly layered throughout the track, Todd Terry's trademark identity casually interplays dark and curious sounds delivering yet another signature House club track. Top marks from us!
Click below to hear "Music Never Stops" and to follow Todd Terry & Roland Clark:
https://soundcloud.com/todd-terry-inhouserecords/todd-terry-roland-clark-music-never-stops-edit
https://www.toddterry.com/
https://soundcloud.com/djrolandclark