Landing with a driving rhythm and emphatic synth workout, this latest release is ready to lift the masses. Interspersed with timely vocals and prominent hook, expect 'Psychological Projections' to deliver your electronic fix with a collection that stands loud and proud, and aimed to incite you to dance. This accomplished duo are already well positioned within the scene and this latest selection further broadens their appeal with an accessible number that's well produced and energy fuelled in equal balance.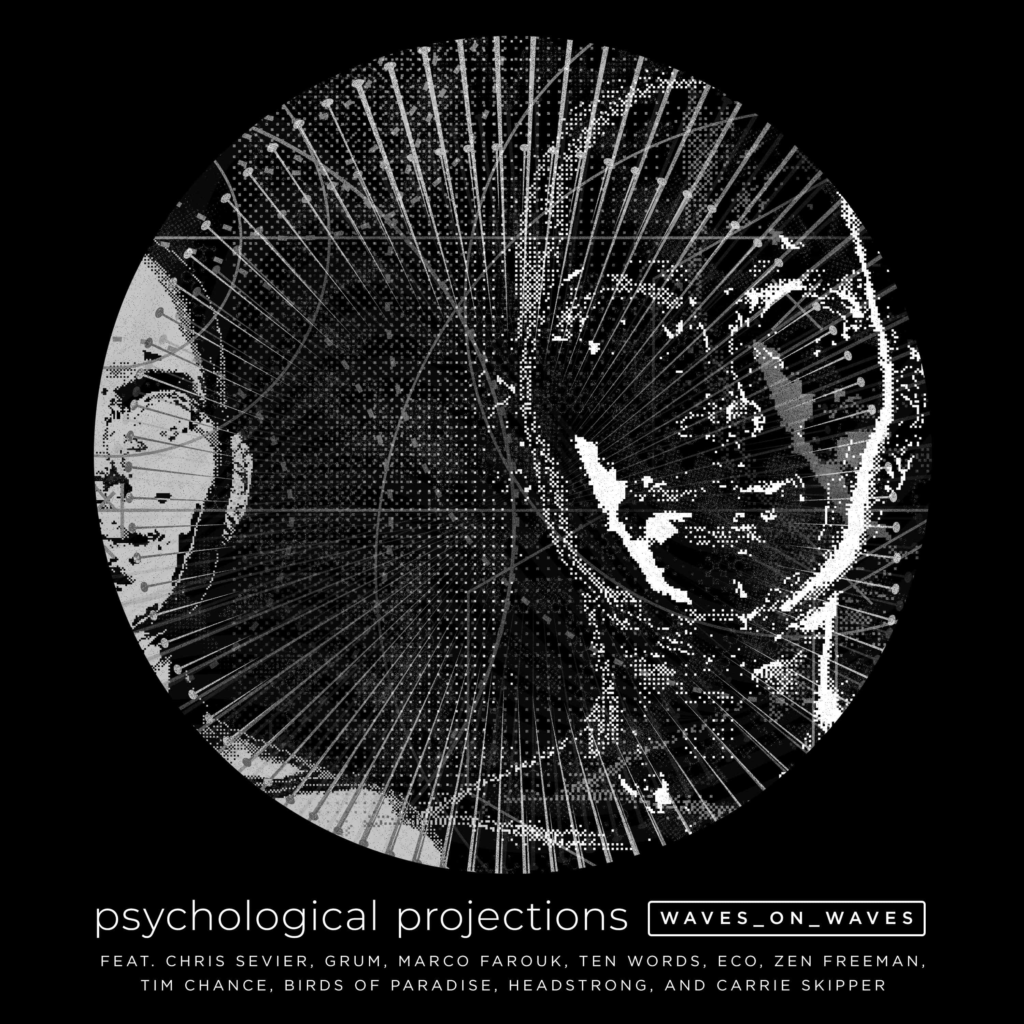 OUT NOW
The first of five albums of previously unreleased material, 'Psychological Projections' is the latest album to come from DJ production team Waves_On_Waves and topline vocalist and writer Chris Sevier. Bringing American rock / pop sensibilities to the EDM arena, 'Psychological Projections' is an anthemic collection of 18 massive tracks that will have you dancing towards the dawn in unbridled ecstasy. The album can be described overall as synth-driven dark-melodic electronica with aspects of progressive trance and techno. The album includes collaborations with artists like Grum (Anjunabeats), Eco (Black Hole Recordings), Marcus Farouk (Armada Music), Tim Chance (Warner Brothers), Zen Freeman (Perfecto Records), Headstrong (Sola Records), and Ten Words (UMM Records). 10 videos have been released for this album so far, and are available on YouTube now!
Waves_On_Waves is a production team headed by vocalist and writer Chris Sevier, along with three other members from the United States. Recently signed to Evolved Artists Management in the UK, Waves_On_Waves and Chris Sevier pull from a wealth of industry experience to create their captivating electronic music. Chris Sevier has performed live at EDC Vegas alongside Norwegian duo Da Tweekaz and has collaborated with artists like Blasterjaxx, Grum, and Marclo CIC. His music has been played on the main stages of Ultra, EDC, and Tomorrowland, and is set to return to these stages in 2022.
Waves_On_Waves' goal is to release an album of 20 songs every 60 days, and they're off to a flying start with 'Psychological Projections', available on all major streaming platforms now!
Support Chris Sevier on Social Media
Listen to more of Chris Sevier
YouTube | Spotify | Apple Music
Listen to more of Waves_On_Waves