Yosmer Davis & Moon Shot step forward with a prominent House crossover number in the form of 'Shake It' on burgeoning Swedish label UFO Recordz. Widely recognised for a slew of pivotal collaborations this duo have been making some serious waves over the previous years, and will continue to ride a commercial wave directly to the top of the charts following this latest release.
Croatian super producer ​Moon Shot alongside talented ​Peruvian DJ & Producer Yosmer Davis make their debut to International record label ​UFO Recordz with Electro House Monster '​Shake It​' out now on all major streaming platforms.
Buy Now: https://www.uforecordz.com/release/yosmer-davis-moon-shot-shake-it/
Having aired on radio stations including ​Kiss FM​, ​МFM​, ​DJ FM​, NRJ & ​UMF Radio​, Moon Shot is adept at shifting between genres and is bound to get any crowd pumped and ready to party straight from the get-go! He now returns alongside talented up-coming act ​Yosmer Davis ​better known for his remixes of ​Slushii​'s – 'Never Let You Go,' ​David Guetta​, ​Martin Garrix & ​Brooks​'s – 'Like I Do' and ​Jay Sean​'s – 'What You Want.'
The creativity of ​Moon Shot​ & ​Yosmer Davis​ goes beyond borders and knows no boundaries. The duo have now ranked up and taken their professionalism to the next level as they break into the EDM scene and debut on heavyweight international record label, ​UFO Recordz​.
Label owners ​Darren Bezuidenhout​ & ​Jacques Maurice Julie​ are extremely excited to have both ​Moon Shot​ & ​Yosmer Davis​ join the team. They describe both producers as –"the next up-coming act of 2021' and are glad to be a part of their rapid growth at this very moment."
Keep your eyes firmly upon both Moon Shot & Yosmer Davis and get connected on the social media links below to stay up-to-date with all the latest in new music and events! Yosmer Davis​ &​ Moon Shot ​- ​'Shake It'​ is out now via ​UFO Recordz. ​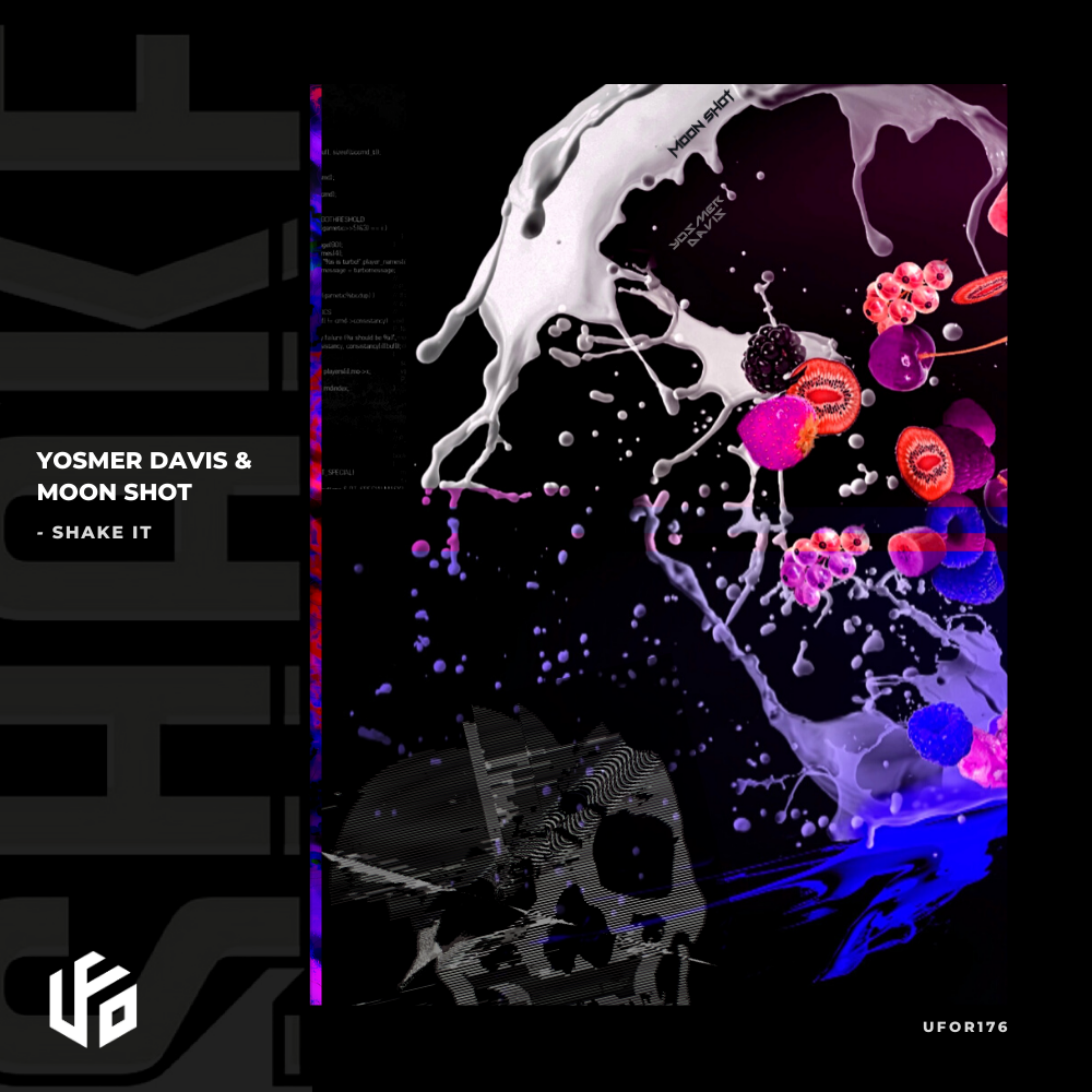 Stream & Download: https://www.uforecordz.com/release/yosmer-davis-moon-shot-shake-it/
Follow ​Yosmer Davis, Moon Shot & UFO Recordz ​on Social Media Platforms:
Yosmer Davis​:​ ​Facebook​ |​ ​Twitter​ | ​Instagram​ |​ ​Soundcloud​ |​ ​Spotify
Moon Shot​:​ ​Facebook​ |​Twitter​ |​ ​Instagram​ |​ ​Soundcloud
UFO Recordz​:​ ​Website​ |​ ​Facebook​ |​ ​Instagram​ |​ ​Twitter​ |​ ​Spotify

MORE INFO: For more information about this release or to arrange interviews or YouTube uploads, please contact publicist Jacques Julie or Darren Bezuidenhout at UFO Network: