2016 may have marked the end of his reign at Space, but there is big news for this season. Learn more about the man himself and just what is in store for 2017.
The names Carl Cox and Ibiza are synonymous in dance music folklore. A legend and staunch individualist with a big heart, Cox's influence on electronic music is unmistakable. His impact on Ibiza has been pivotal, where his Pure and Revolution Events have broken boundaries and inspired many a plane ticket purchase.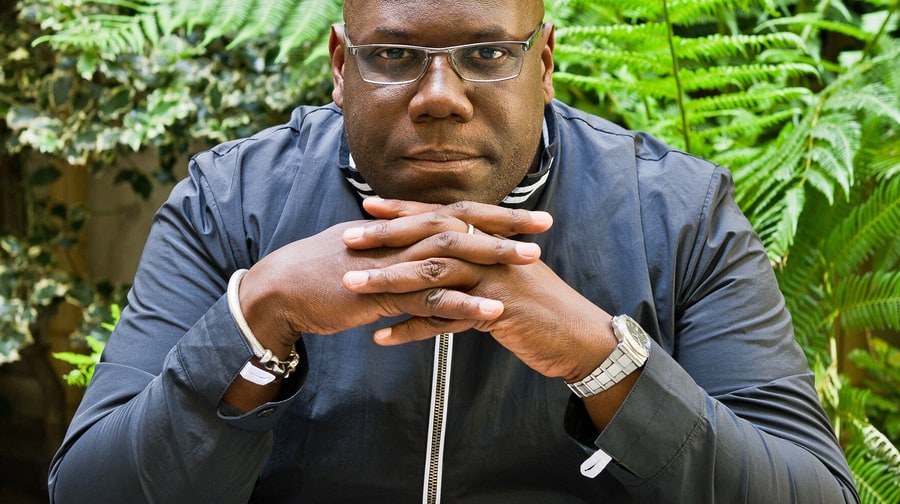 "Techno drives home somewhere… It takes you to an element of surprise, not knowing where you're going. It's scary but wonderful at the same time."
The Start
A spark was ignited in the DJ at age 14 with the purchase of Carl's first album. This came from Brass Construction, a 12 piece band that created an intense collaborative energy that would later seep into Cox's own style through his copious turntables. The following year was 1977, Disco was in full swing, captivating the future prodigy to the point that he bought a set of turntables and began his DJ career.
A decade later, Cox felt the pull towards Chicago House through the power of Phuture's 'Acid Trax'. The results would change the direction of underground dance music. He provided the sound system for London's Shoom club in 1987, where acid house was the order of the day.  This, alongside a wealth of illegal raves, came just in time for the 'Second Summer of Love' in 1988. This perfect storm of raw gigs and energy gave Cox the rebel edge that he embodies to this day- skilfully spread throughout his three (sometimes four!) turntables.
Ibiza – The Kingdom
Some say that Cox had sold his soul to the White Island of Ibiza during his first visit in 1984. He has since returned each year without fail, and has earned the title 'The King'. He cut his teeth in Ibiza by playing at clubs such as Pacha, Amnesia, and Privilege.  Then, Cox quickly became one of the key players on the island and looked to create his own night where he could craft the party of his dreams.
In 2001, the owner of Space, Pepe Rosello, gave Carl the leg up he needed. This helped give birth to one of the most infamous club nights the scene had ever witnessed. It was through Rosello, along with the help of promoters Dave Browning and Eóin Smyth, that Cox's nights 'Pure' and 'Revolution' came forth, finding it's truest potential and most dedicated punters. Then it happened –
"Space: has reached the final frontier. These were the voyages of intrepid clubber & superstar DJ."
With public mourning, 2016 saw the doors of Space close for the last time. This unleashed Cox on a global rampage, exporting his legendary 'Pure' to New Zealand and Australia. This proved a huge success in April 2017, as the events were met with much acclaim. Alongside Adam Beyer, Cox had conquered the land down under. Yet, there were questions asked about Carl and his status on Ibiza.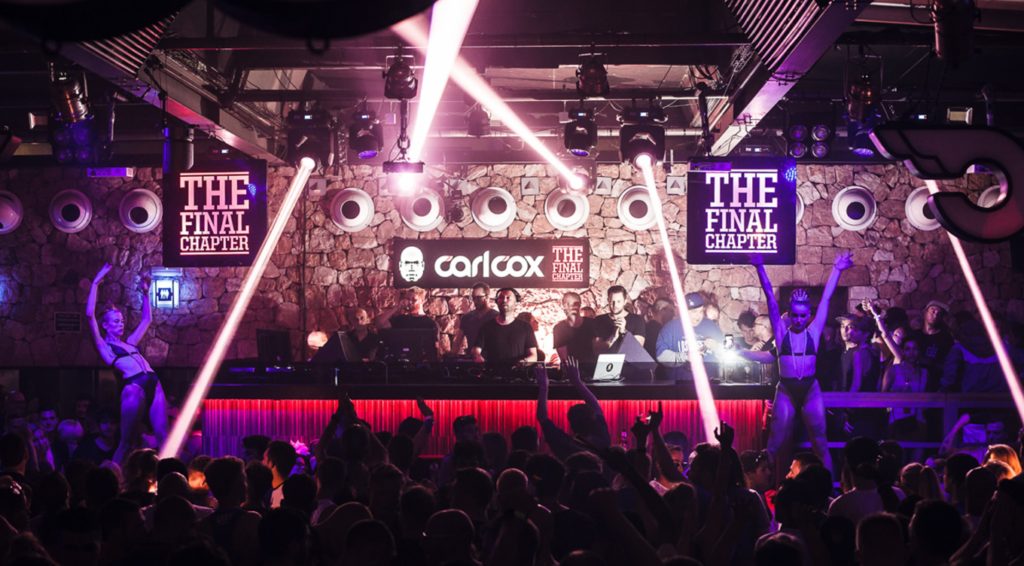 A Special Privilege
This summer on the white isle, Cox has enlisted the help of his old friends, who have launched the enigmatic 'Game Over' promotion outfit. The man himself has said "I'm really looking forward to getting back to Ibiza and to kicking off these special events with my awesome team from Space, Dave Browning, Eóin Smyth and the Game Over crew… And boy, have we got some parties lined up for you this year."
This starts with two parties at Privilege. Cox will be "bringing my Pure festival vibes from Australia to the Main Room with a full techno and house line up. I cannot wait to rock this club." Speaking from George FM in March of 2017, Cox informed us on the what the event means to him "Pure is pure, that's all it's doing… concentrate on yourself and the reasons that you're there".
On July 11th and July 18th you can expect "Music you can't get on Shazam and find…. that's what we're bringing to the table" as Cox takes over Privilege – recognised by the Guinness book of records as the biggest club in the world. It has just been re-kitted with a massive Funktion One sound system, so expect a crystalline quality sound to keep you going all night long.
The first Pure Carl Cox event will see Carl play alongside Joseph Capriati, Jon Rundell, Eric Powell, tINI, Archie Hamilton, Eats Everything and Darren Emerson.  The following week will see Cox joined by Nicole Moudaber, DAX J, Eric Powell, Cassy, The Martinez Brothers, Kerri Chandler and Nastia.

Checking flights in 5..4..3…2