Do you want to be challenged musically? Perhaps you want to reach new highs, experience a whole different energy? Then look no further:
Dense & Pika, Reset Robot at 

XOYO. London- Friday June 30th
Leading British techno.
Set in one of London's premier dance music venues, this upcoming show will set the precedent in UK techno. Dense & Pika have recently enjoyed a high calibre of success, their collaboration with Adam Beyer and releases on Drum Code has shown the world just how powerful their potential is. With rambunctious live sets laced with the weightiest techno, Dense & Pika are at the forefront of the UK techno scene. They are not to missed- in a venue of this intensity, expect to hear the sounds of the future.
The duo are joined by the formidable Reset Robot, who champions a minimal techno sound with maximum results. This is achieved through the prioritisation of quality samples and thunderous percussion. An artist teaming with fresh releases, Reset Robot's recent tracks on Truesoul are at once seismic and stunning- perfect then, for this stupendous summertime rave.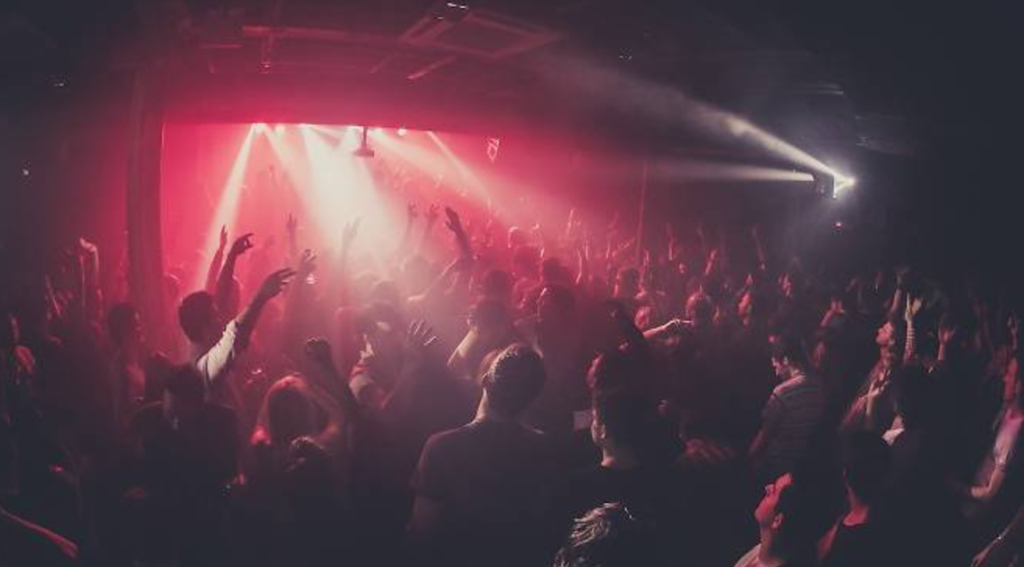 Solomun +1 at 

Pacha (featuring Solomun & Dixon), Ibiza- Sunday 16th July
Unmatchable sounds.
Solomun returns to the White Isle with a bang. After a momentous year for his unique brand of melodic techno and superior mixing skills, Solomun returns to Ibiza. The '+1' nights take place on Sunday at Pacha, where Solomun has requested a lower set DJ booth in order to be amalgamate with clubbers. The connection of all in attendance is a big feature of Solomun's sets. With this in mind, the DJ looks to bring something special to his Pacha summer parties.
The most notable event taking place this season takes place at Pacha on Sunday 16th July. Solomun has recruited the venerable Dixon to take ravers on a spiritual journey through house and techno. Dixon has been rated the worlds number one DJ for four consecutive years. His sets elude recordings, his tracks ID. The best of the best, the synergy between Solomun and Dixon, alongside the setting, make this particular party THE event of the year.
Afterlife Opening Party with Tale of Us, Patrice Bäumel, Âme at Privilege Ibiza- Thursday 13th July
The Worlds biggest club presents the sound of the future.
Ibiza is home to the best dance music in the world. It is a showcase of global talent, complete with some of the fiercest, immersive clubs the world has to offer. One such venue is Privilege. Hailed as the 'biggest club in the world', Privilege is on the cards to dominate the Ibiza techno scene this season. Carl Cox is billed to make his White Isle comeback at the venue. But, the parties that should be most anticipated are to be found in the ethereal Afterlife series.
The hottest event of Afterlife Ibiza takes place on the 13th of July. This consists of Tale of Us, of whom Afterlife is to be credited, alongside the production genius of Patrice Bäumel and Âme. Tale of Us are offering an event that will showcase the latest in forward thinking techno. Here, you will find playlists that have DJs around the world in a spin. If you want to know what tracks will played in 2018- go to this party. If you want to rave all night, alongside a dedicated crowd in what feels like an alternate reality- GO TO THIS PARTY.
Sonus Festival – Pag, Croatia- 20th-24th August
Halcyon is an understatement.
Marking it's fifth birthday in scorching style this summer, Sonus returns to Croatia. Croatia is well known for being unmatched in terms of unspoilt beauty and temperature; providing the perfect spot to combine a sun-drenched holiday and delightful music experience in one. With three on-site clubs, beach parties, boat parties and more, this is a personal affair that allows ravers to see Adam Beyer, Adriatique, Chris Liebing, Maceo Plex, Marco Corola and many more.
Sonus has been credited as 'Croatia's premiere electronic event', drawing true fans from across the globe. Expect ruby sunrises, eternal grins, beautiful beings and the best house and techno festival in the east of Europe. Sonus Festival is THE go to event for any house and techno fan.