Cloaked in love and abundant in high vibrations UP2US has become an instant hit in the Balearic paradise, reviving a long lost community focused event that is open to all ages.
UP2US : Namaste – Alternative Culture Gathering, 2017
Like the proverbial big fish that enigmatically exists, UP2US has become an overnight part of Ibiza island folklore, delivering a conscious community styled gathering and event since its birth earlier this year as part of the legendary Namaste's 20th anniversary celebrations. Considered the smaller sister of Woomoon, this party was always destined to make an empirical mark on the vibrant club scene offering something very different to the stereotype and focused on harnessing the true love and spirit of an island known for its iconic characteristics and music led persona.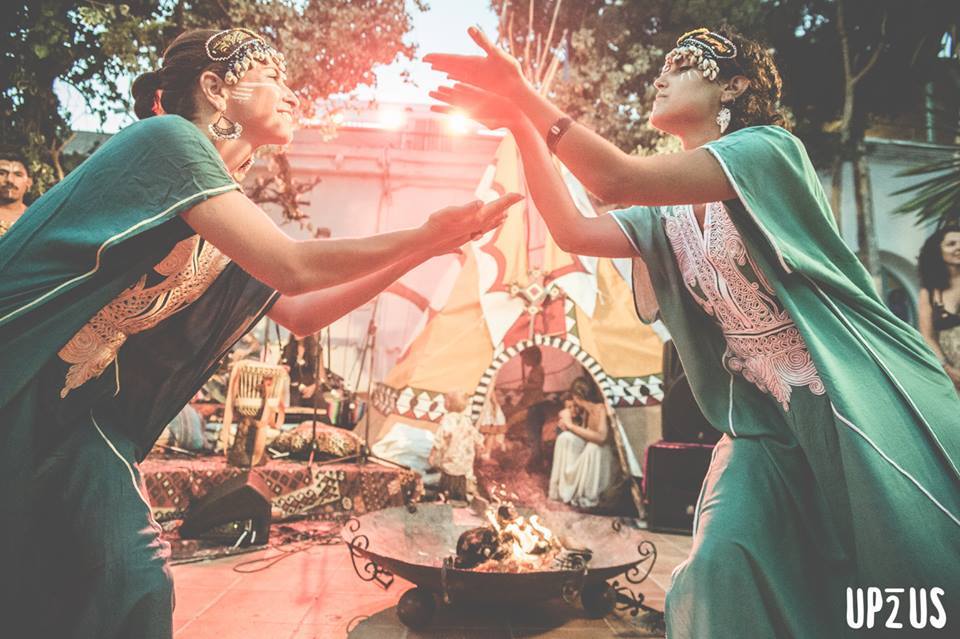 Every Wednesday the UP2US newly formed family co-create an imaginative space that encapsulates a mix of international and local born talent, live musicians and performers, art, spirituality, boutique and alternate markets and even a custom made children's area to explore the facets of fantasy … it's safe to say there is truly nothing like this on the island or even on this side of the hemisphere, more like a micro-festival without the constraints and turned on its head in a fantastical way.
"There is a place of stillness that expands in time,
Where the language of the soul opens doors of trust,
A path from me to you where it's up to us" 
This ongoing weekly happening has brought ancient wisdom keepers through to experiential performances to the already abundant Ibiza landscape and shows no sign of stopping. Openly welcoming locals, family's, clubbers, visitors and long term residents this is a melting pot of amalgamated ideas , forward and free thinking exercises and one hell of a great party, hence Electric Mode reviewing it twice, after all something built with love deserves the energy in return.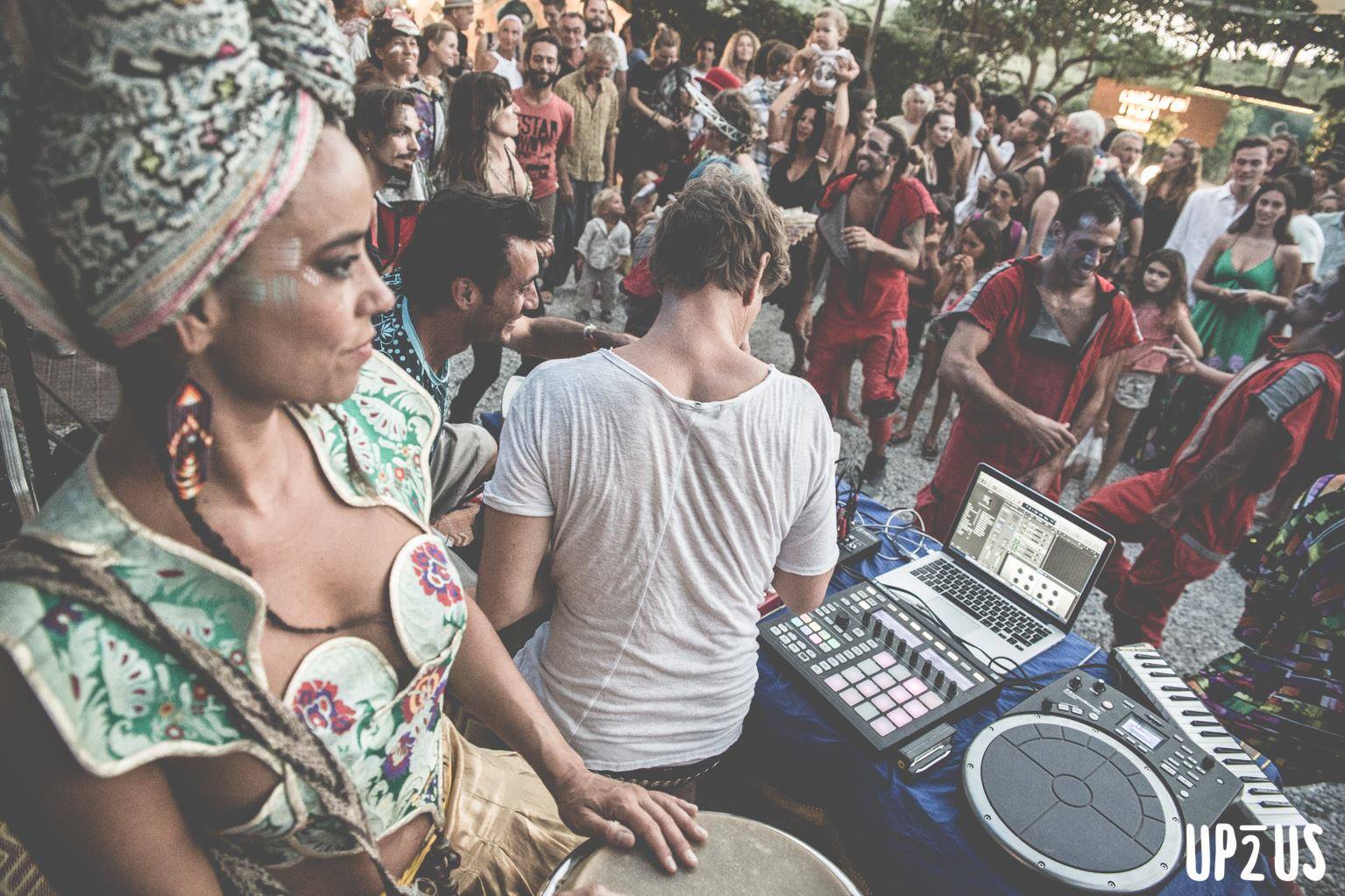 Our ardent team have continued to travel and traverse the world in search of the ultimate party and this comes extremely close, in our eyes, delivering a myriad of faces, visual and sonic soundscapes to engage and enthuse a new dawn in Ibiza's social led seasonal escapades.
For our readers, we have an open guestlist to share for a very limited time, we would love you to experience UP2Us and witness another side of Ibiza as part of our extended family and friends http://bit.ly/2tOMhQj