Skerrit Bwoy has released his brand-new video for 'Jesus Party',  and it's been highly anticipated since its release as the title track for his debut album 'Jesus Party' Volume 1′, released earlier this year. As an added bonus on the same day Skerrit Bwoy released the second Volume to his 'Jesus Party' trilogy.
Sharing his experiences with faith, love and spirituality, he takes his listeners on a musical journey with his dancehall-reggae roots mixed with Christian soul, Skerrit Bwoy tries to convey the message of people coming together, from all nationalities, regions, and cultures, to celebrate the beliefs they all have. Born in Antigua in the Caribbean, he immigrated to New York and was inspired by his family members to pursue his love of music. Known for being a DJ, Producer, and songwriter, Skerrit Bwoy has so much art to give to the world.
Release Date: June 17 2022
Straight away the music video captures the spirit and vibe of everyone and brings you straight into Skerrit Bwoy's world of Christian EDM. Online, Skerrit Bwoy has achieved good numbers in terms of social media, since his debut's release Skerrit Bwoy has been consistently booked for several live events most recently the "Memorial Gospel Fest" Presented by Caribbean HD Radio to which he rocked a crowd of nearly 1000 people in attendance with 11,000 online viewers. 'Jesus Party' the single achieved nearly 26,000 streams. It's clear that Skerrit Bwoy is growing in the EDM world and we can't wait to see what he does next!
Getting To Know Skerrit Bwoy
Artist name and location?
Name: Skerrit Bwoy
Location: New York, Bronx!
Origin: Antigua – raised between the villages of Green bay (often called Mud, is my father's side) & Clare Hall (often called Benghazi, is my mothers side). Most of my time was in Mud though, cause I grew up with my father's mother's side of the family.
Introduce yourself in one paragraph.
I'm a pretty easy going guy. I keep my life simple: Love God, love people, & keep it moving… Musically, my professional start was on the dancehall reggae scene – I was responsible for the daggering craze, back in the day. Then I was the MC for Major Lazer. After a few years, I met Jesus, got saved, & went into the church, because nothing was worth more than God. Now, I create Electronic Gospel Music & Christian EDM, because God told me to, plus I enjoy a good party to some christian music. I also DJ & perform as a recording artist at festivals, concerts, etc.
Were you connected with music from a young age, or anyone in particular inspired you?
I was very musically inclined at a young age. Not like most people would think, when they hear "musical" though. My introduction to music was through dancing. I was like 6 or 7, when I figured out that I could dance & lead a crowd in dancing. Once I figured that out, I've been running with it my entire life. Even now, at most of my events, I teach people a few dance moves. I have dances I do to my songs Jesus Party, Stomp on the Devil, & Fuego Dios. Plus the "Holy Ghost Gym" track by DJ Nicholas is always a good crowd catcher…
Music production is fairly new to me though. Diplo of Major Lazor, showed me Ableton, while we were on the road.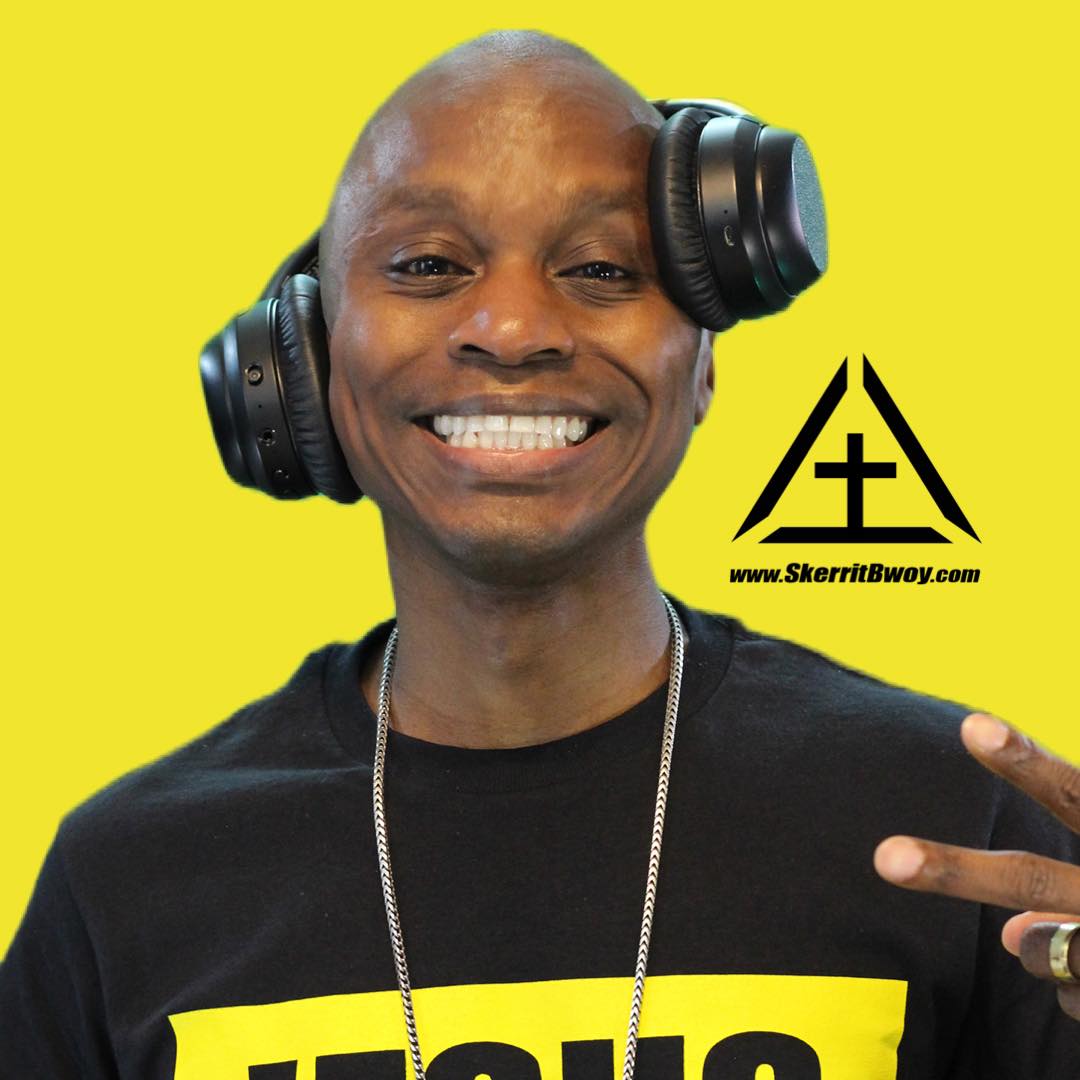 What first kickstarted your musical career?
After I immigrated to the United States I grew up in the Bronx. There was a local club called Club Savoy and had a weekly event I would deejay and dance in.(At that time, I was too young to book clubs, so my father went with me & did all the paperwork. I love my dad yo.Till this day, he is my biggest supporter). So every Sunday night till Monday morning, we had a couple hundred people from all over the world (Antigua, Jamaica, Guyana, Trinidad, Dominica, Montserrat, Hondorus, Panamá, Belize, Japan, Italy, Sweden, etc), rocking out to dancehall reggae, soca, & a lil hip hop. At that time, My sound (dj crew) was called Ghetto Life Entertainment & we would invite other sounds (dj crews) to the Sunday night & DJ would come from all over the world to spin. Sounds like Stone Love (Jamaica), Massive B (Hot 97 fm in New York), Young Hawk (Bronx), Platinum Kids (Bronx), Heartical (Italy) King Jam (Japan), Sister Sensia (St. Kitts), Stone Wall (Antigua), & tons of other international & local DJs have all dropped tunes at savoy.
We did that for a few years in the south Bronx & that's what got us the most local and eventually gained some international attention prior to my time with Major Lazer. Diplo said he saw a video of me rocking a crowd & making them sing along to songs. At first Diplo thought I was an artist. I had to explain to him that I was an MC & was just hyping up the crowd. He said, "Cool. Can you come do that for us?" I got a few tracks from him, took them to Japan & broke up the whole place with the Kartel "Pon De Floor" track. I was using it as a part of my daggering set & it would spin for like 20 minutes straight with people going wild. When I got from Japan, I let Diolo know the response I got & he said, "Yo, can you shoot a music video for us with that stuff?" Then we ran down to Hollywood & shot it at Eric Wareheim's studio. The rest is history.
When I got saved though, I could not find any hard hitting christian music, so God told me to make music. I ended up going to a school that taught EDM production with Ableton called Dub Spot, in NYC. Took like 5 of their courses & got pretty good at making remixes. However, I was still limited, because I was depending on the vocals of other artists & it was limiting my wildness a bit. So, I ended up going to Nyack College to study music & ended up doing music & computer science as well.
Tell us a more about your sound and how it has evolved.
As a kid, I listened to everything music, even bagpipes & stuff from other countries. I loved the way people from different cultures interoperate music. I learned later that it was called Ethnomusicology & Ethnodoxology when christian's do it. Here is a rough timeline of the main stuff in Chronological order (Soca, Dancehall Reggae, Hip Hop, & EDM, gospel).
Just to give a back story a bit, I was born into Soca. It's the first music I heard & I still use a ton of influences from it today. I can make a riddim out of absolutely anything, thanks to soca & especially the Iron Band type. It's just so super percussive & polyrhythmic.
As I got older, in Antigua, I heard a song by Shabba Ranks & Krystal called Twice My Age. The beat was amazing & they were using instruments way different than soca – tones, articulations, rhythmic patterns, etc & it made me want to dance differently. Growing up, mostly because of my uncle Lestah Cool (who is also a DJ) I was very much into Rock Music (such Gunz N Roses, Nirvana Led Zeppelin), Pop (Michael Jackson, Prince, etc), Alternative Music (Jewel, Coldplay, Gorillaz, Cranberries, Ace of Bass, Shanade O'Connor ((Nothing compares was my favorite pre-christian song)), etc), obviously Gospel Music (Shirley Cesar, Kirk Franklin, Deitrick Haddon ((even though it's a bit controversial)), Joseph Niles ((he is from the Barbados though)) acts like that). Also, I can't forget Hip Hop (Biggie, 2 Pac, DMX, Canibus, Papoose, Uncle Murder). I can go on & on. I was a sponge – I just really took in all the music & loved all types of genres. However, these days I don't really listen to secular music. I sort of keep it to Gospel and Christian music.
When Diplo reached out to me, and I joined Major Lazer, that's what really introduced me to EDM music as it is now. Before that, I just knew the commercial stuff like Sandstorm by Darude. Diols put me on to his underground stuff, Switch, Afro Jack, Steve Aioli, DJ Saga, the the Mad Decent stuff, & Andy Milonakis.
Now I create "Electric Gospel" music. It's structure, tone, & content as as follows. *Structure (mostly) EDM/Dance music – builds, drops, drum machines, synthesizers, etc. *Tone (mostly) Dancehall Reggae (with a little hip hop undertone) – attacking the riddim & riding the instrument's patterns & styles. Obviously my content is Gospel – the ethos is always Jesus. I don't make any music without the power of the Holy Spirit. Everything is by God & for God, in Jesus' name.
Any words you want to share to encourage other artists and producers?
Yeah! I will actually share a question. It's actually the question that got me to cancel all my shows, give back promoters money, leave the family club, What's worth more than God?
Networking, consistency, character, approach… what and how do you initiate your Industry relationships?
Just be social. Relationships will build automatically. Consistently be in the places where you want to be in if you were already successful. Hang out with the people. Say hi, bye, how are you, compliment people, & be nice. If you be yourself & your good at your craft, people will find you. If you really want to try a relationship though. Just say hello & let the other person know what you sincerely enjoy about them. Not just music people. I have given security guards compliments on how they work the line & security guards have gotten me work. I have given bartenders compliments on their customer service & they have gotten me work. Everyone is important. Everyone is the industry.
Is there anyone specific you'd like to thank that has helped you evolve and why?
My dad. He was the first person to believe in me. Not just the, "good job kid" stuff. It was like, take money out of his pocket, bring in his friends, bring in other family members, help me rent clubs, mentor me in business, buy me dub plates like invest money in me. That made a huge difference. I do my best to encourage my kids like that. I want them to know that their dreams are possible & that I am totally invested in their dream. I love my dad & I love my kids as well. There are a bunch of other people to thank also of course but I don't want to get too long winded.; literally everyone in the Bronx who helped to push me to the top.
Most importantly, My wife! I would not be able to do anything I do without her. She makes sure the home and our children are in order, whenI hit the road. My favorite events are actually the ones I get to take my family on.
Finally the fans and everyone who has given the Jesus Party music a chance. We just crossed 100,000 streams on spotify & it feels incredible. Finally, thank you and your editors, for actually taking your time out & giving me an opportunity to sincerely share my gift with the world. I appreciate you. Thanks everyone!!!
Name 3 albums or labels that have inspired you the most.
EDM: Diplo. I wouldn't know any EDM, if he hadn't seen me on youtube & gave me a call. That's real for anyone to show that much appreciation for your craft & take that big of a chance in you. I was super "elaborate" on the EDM screen, & he loved me through my worst. lol.
Dancehall: Vybz Kartel did a lot to inspire me, but I would honestly say Shabba Ranks is my most inspirational, because his voice was the first I heard in Dancehall Reggae & he had to break so much new ground for other artist to follow. I appreciate the originators & pioneers. He is a king, in my eyes. Kartel would be like the first born, next in line. lol. But so many other greats in the Dancehall scene. I can name at least 40.
Gospel: Kirk Franklyn. That man gets so much fight from church people, it was surprising for me to find that out. Yet, if it wasn't for him, most of us average sinners won't even know any gospel music. I appreciate that he just did his thing & kept pushing Jesus where other Christians were not.
*Honorable mention to Soca: Burning Flames. That's the first music I heard in my life & they introduced me to genre blending. They did rock & roll, pop, r&b, Chinese, Australian, Spanish, Creole, & all type of other genres throughout the years. The variety in my album structure definitely came from their influence. I hate when I listen to an album & it sounds like the artist can only handle one vybe. I like dynamic artist & it's kinda Burning Flames fault.
What's your favorite piece of studio equipment or software?
Sub bass speaker! People who listen to my music on headphones or regular sound systems may not realize it, but I put a lot of emphasis into my sub-bass mix.  Sometimes its just supportive & other times its doing its own wacky thing. Either which way, I love having my sun bass.
Name your favorite club or festival in the world, and how does it makes you feel?
Oh no! This is the most difficult question ever, it's like asking me who's my favorite child. lol. It's impossible for me to pick just one. Not necessarily because of the festival, but because of the people. I go out of my way to interact with the people at every festival & it's always such a unique experience each time. I refuse to choose. lol. I would say though, home is where the heart is, so I'm going to split it into 4, in terms of faith x culture (Caribbean Christian Event, EDM Christian Event, Secular Caribbean, & Secular EDM event).
*Caribbean Christian – I'm going with "Fun In the Son NYC," cause it's in the Bronx! It's often difficult for artist to get hometown love, but the Bronx is super supportive of my stuff. Even the not-yet-christian people are super supportive. It's about 3,000 standing & 6,000 rotating. I usually spin older christian music there, but I always toss in some new stuff to share things up a bit.
*Christian EDM – Definitely LIFE 2022!!! There is a denomination called "The Christian and Missionary Alliance" who do a conference for their youth every 3 years & I absolutely love that thing. Last one was in Orlando, Florida a few weeks ago @ the World Marriott. 5 days, 12 sets, 6,000 kids, pool parties, dance contest, rap battles, preaching, evangelism, baptism, healings, photo philanthropy, community service projects, & total freedom to spin absolutely any genre of music my heart desires. I did everything from live performances of my original music, to dropping songs from my friends, to spinning Chinese reggae music. lol. Man, they let me do absolutely anything & they were super open to me experimenting. After the conference was done, I ran into some of the kids from Minnesota at the airport. They were super encouraging, buying merch, we shot a music video for tiktok, & just got to know each other a more. They even found my secret discord & not there's a bunch of kids from life that just click it with me on a daily chill out vybe.
For Secular Caribbean, hands down Best of the Best, in south Florida. My bro Jabba from Hot 97FM in New York puts it on with a few other promoters. I honestly have never done the event, but the vybe is super heavy. I really like their branding, marketing, & promotion pre & post event. It's sad to say, but there are a lot of festivals that do not know how to promote the artist that will be at the festival, especially once the festival has established the brand. Many festivals could benefit from things as simple as hiring a professional graphic designer. Not best if the best though. They hold no punches with promoting their artist. They clearly understand that this is an echo system & every expectation needs to be grow.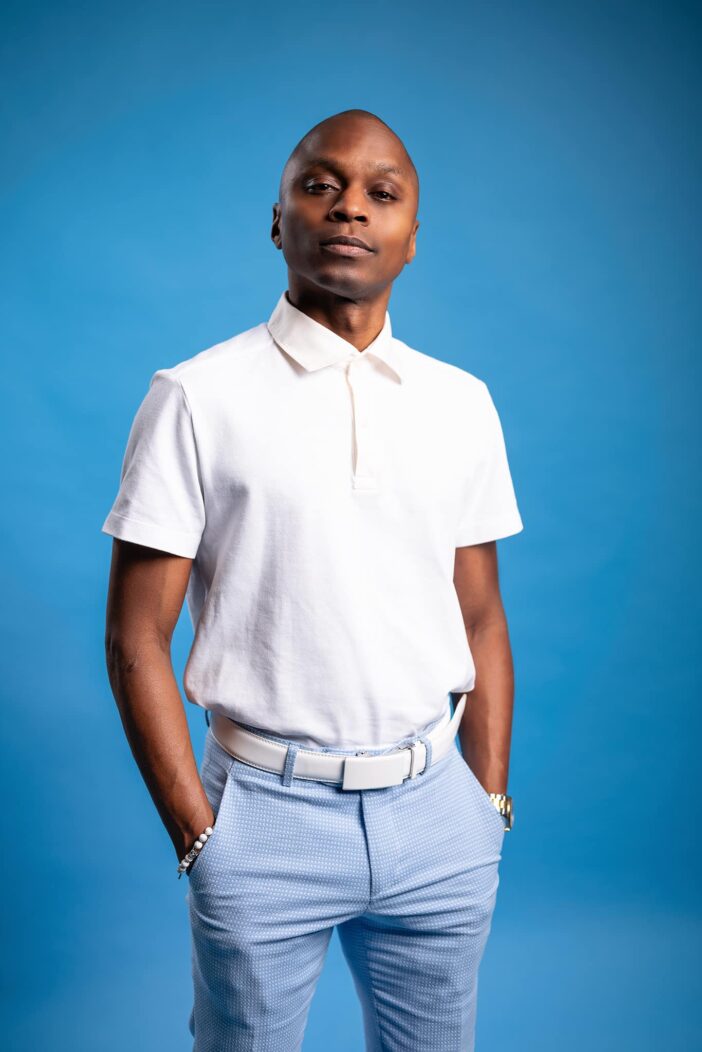 For Secular EDM, I would say the Mad Decent Block Party, because its Diplo's thing & he brought me in there like family. The love there was instant & it just felt like a big BBQ for the homies, no matter what city we took it to. I'm real big on socializing & community building, this was 10/10 on both of those. No one was overwhelming & everyone was super turned up. It kinda felt the way that I feel doing events in the Bronx. You know that "yerrr" energy. I guess it's because people are so in tuned with the weird music. At any event, when people are singing songs, know every drops, join in with harmonies, & ask go ham for unrealized music, that's a dj/producers dream come true.
That's my 4 yo! I'm just in so many different social spheres that's it's difficult to choose just one & I ain't even tell you bout the stuff on different continents. Oh, my gosh!!! I can tell you stories for months. haha.
Name an outlandish rider request?
A jersey from a local sports team. Don't laugh! Here's why. Everyone knows that sports are super polarizing & I always ask for a local Jersey to fire up peoples emotions when they see me wear it on stage. lol. When I reveal the jersey, I would get a range of emotions from, "Yeah! That's my team bro." To, "Their awful! Why would the promoter give you that. They must hate you." To, who's that, the boss kid's little league team or something." To, "Hey, you have no idea how much that thing cost. Your like rolling around in money right now." What ever the emotion, it's always funny. My favorite thing is always the, "Why man! Why!" Confused looks. Although, most people don't matter with way,  it it's the ones that do gets me going. It's like a running inside joke. Most people would probably remember me for the ladder & a mattress during my Major Lazer time though. We got so many calls about that in the begging. One time Team Bronx & I showed up to a club in Atlanta with our own mattress & the security was so confused, he just opened the doors & shoot his head in disbelief.
Favorite clubbing memory, who or what did it involve?
Definitely Pitchfork festival 😂. That time I was doing the major lazer stuff & going wild on every stage we touched. So, we get to pitchfolk & the stage is dressed for every artist, so that the hands can do quick turn over & the set design, in order to minimize downtime. Now, I get to the festival & the stage manager is super nice & with the most scared face ever he goes, "Skerrit, I need you to do me one favor please." I'm thing this guy is about to ask me for money to help his puppy or something, so I'm like, "What's going on bro?" He goes, "The stage is dressed for you to go wild & crazy. We got the ladder, we got a mattress, & a bunch of other stuff for you to climb on. However, you see those lights above the stage. It's for the "Pretty Lights" set. Please bro, could you not touch the lights?" Now, in my mind, I'm like, Thanks for pointing that out, I'm definitely swinging on those!" I shake my head & go, "Yeah! I got you." Now, our tour manager Chris Paules is standing there trying to hold the biggest smile ever cause he know what, "Yeah! I got you" ment. So we do our set – ladder, mattress, stage dive, screaming, jumping, all types of action, & in the last minuet of our set, I go for the ladder AGAIN! I bring it to the middle of the stage, position it directly under the lights, climb the ladder, look at Diplo & he's like, "No! No! Bro, Now!" Look at Chris Paules & he's just waiting. Look at the state manager & he is in compete terror & about to pass out mad! Get to the top of the ladder, stretch my had your to the lights… touch it gently with my pointer finger & climbs back down. The audience most likely didn't know what that was about, but needless to say, the entire sideline & stage crew got a kick outta that. I've never been called, "A peace of work" so many times in a single setting.
What quote represents you best?
"Everyday of my life is the best day of my life."
To the best of my knowledge, I made that up. lol. But seriously, I'm just super grateful for everyone I have ever met. For the most parts everyone has been super receptive of my new music, even the folks from my last & I appreciate that. The music industry has a reputation of being super fake with people looking to take advantage of you. Yes, some of that is out there, but for the most part I have met a ton of genuine people, who are just trying to have fun & make a better life for themselves. We are all just humans doing out best with what we have & what we know.
If you could play any venue, where would it be and why?
Brazil. Anywhere in Brazil. I retired from Major Lazer just before our South American tour. So, that's the only inhabitable continent that I have never been on. When God opens that door for me to touch south america, I'm going 10x mayhem mode, in the name of Jesus. I'm telling you know, don't miss that one. Brazil, hit me up ASAP. Let's do this big.
Music is…..
"The second biggest reason that I'm alive." If it wasn't for music, I would have probably given up & died a very long time ago. When I graduated from High School, I was what Americans called an "Illegal Alien." So, I could not go to college, could not get a real job, could not open a bank account, could not even get an ID. I felt so wack, like I would have to live in the shadows for the rest of my life, like a F- version of Batman. However, I ended up working at a place on Canal Street in Chinatown that sold hi-fi & big sound system stuff. I was making $240 a week, for 6 days of work and 9-10 hours a day. I took that money & purchased CDs though, then I brought them back to the Bronx & walked around selling them. Music helped me to pay my bills. I guess that's part of the reason Bronx always stuck with me. They literally saw me grow up from a poverty stricken kid, get a regular job, claw my way out of the struggle, start my entertainment stuff, and make it to the (almost) top. My first job in NY was actually picking up cans & bottles out of the trash to go recycle for 5 cents each. So no one ever tried to rob me or anything, even when they knew I had money during my major lazer time & I walk the streets, take the bus, ride the rains & run into people all the time. It's always love. Most of that life comes from the musical experiences that we shared together though. Even my 4 amazing children and my amazing wife. It's by the Grace of God, but Ii met them all because of music.
One song you really couldn't live without?
My own, Stomp on the Devil, fo shore! I despise Satan & I really want to bring his reign of terror to an end. That song is like the perfect mix of my Electric Gospel x Jesus Party music should be. EDM structure with big builds and drips, Dancehall Reggae lyrics, aggressive Hip Hop attitude, and the gospel at the center of it all. I really hope that song gets picket up in a major way. I have the music video idea for it to. I want to remake the exorcist, but in a super aggressive caribbean bjj shottas style! It may be too expensive for me to make at the moment.
Name drop your favorite tunes, artists or DJs (past or present).
I mentioned most of the above. However, there is one person that I want to mention who does not get enough credit for what he has created. Kool Herc! That man is a humble genius. He literally invented Hip Hop as we know it, but all kinds of people who were never even around try to split credit or give it to other people. It sickens me to see how the industry treats him, honestly. That's honestly the ugliest side of the industry that I've seen. A man put together something to make a multitude of people eat & thrive… Yet, seldom does anyone even toss him some credit. The average person most likely don't even know who he is. I love that guy. He is so down to earth. Obviously he is "industry hurt," but an absolutely amazing guy to chat with, in my experience. I can name drop a million people. I got personal phone numbers to grammy winners, but Herc needs some love yo… I lost touch with him during covid & have not heard from him in about 2 years. I just hope he is ok. If anyone knows him, tell him to link up Sponge Bob (it's a nickname they had for me in the Bronx a long time ago. lol).
What was your first music opportunity and how did it fuel your fire?
In Secular Reggae – My father is the real DJ. He is the man behind the decks. He mostly did Soca mucus though. When I first started to DJ with him, I would go early & just play lovers rock & culture reggae to a near empty hall. Then once people came in, I gave over the turn tables to my dad & the other professional sound bwoys. They would rock the rest of the night, while I went dancing. At home, in my grand mother basement, & in house parties with my kid friends though, I was doing hardcore dancehall reggae juggling & hiphop. As a result, most adults on the scene thought I only did roots, lovers rock, studio one, treasure isle, culture type music. Then one day my father let me get prime time DJ shine at one of the packed events & the Grand Concourse & Burnside ave, in the Bronx. Yo, When I got on the mic and started screaming, the whole audience was captivated by the 4'11 DJ's kid. Then I started spinning tunes & dancing with it. Till this day, it's probably my most shocking moment as a dj. Older folks still come up to me till this day like, "Yo, you remember that time on Grand Concourse & Burnside ave. when your dad let you DJ? I was there." That was my first, wow moment with an audience of adults.
Tell us more about your plans for the future.
Everything! I want to do music full time again. I want to go to different cities, states, countries, continents & even space! I want to meet new people, try new foods, have new experiences, & expand my community under the banner of Electric Gospel & Jesus Party. I got 987,365 big things in my brain. Just gotta raise the capital for it though. lol.
Additionally, I want to encourage other people to make music similar to mine. so that ai can have more music to DJ. I plan on releasing the stems, instrumentals, acapella, lyrics, midi and sheet music to all 33 of my Jesus Party tracks.
Any worldly advice you'd like to share?
Same question like before, "What's worth more than God?" and if you can not find anything more than God, then go find God #InJesusName