Latin & Tech House DJ Duo SUNANA are currently igniting cutting through with their own unique approach to entertainment. Incorporating real world experience, interplaying a mix of traditional and memorable melodies, hook laden vocals and live instrumentation to generate a sound that highlights their personal passion for music. Supported by the likes of David Guetta, Don Diablo, Timmy Trumpet, KSHMR and Leandro Da Silva shows it isn't a coincidence they are becoming an established name on the electronic dance music circuit.
SUNANA'S releases have achieved multiple Top 10 Beatport Charts positions, featured on leading  Spotify editorial playlists including New Music Friday Dance, Operator and Fresh Finds, whilst their weekly show on Select Radio, London and the UK's number 1 dance music station has seen them host an extensive list of profile players including Martin Garrix, R3HAB, Vintage Culture, Oliver Heldens, Afrojack, Dombresky, Vanilla Ace, Fight CLVB and many more.
Recently hitting 1 million views on YouTube has further inspired the team to launch their own in-house label and curate events under their own moniker, more to be announced this season leading into Ibiza's annual IMS. Presenting a legacy with impact that will transcend time and remove barriers, reminding audiences that music is personal and from the soul.It's always refreshing to see smiling faces and a resilient cut of colourful clothing and abundant character cut through the masses of today's endless draw of underground Techno and moody after hours sessions.
For as long as we can remember, clubbing is all about connection, freedom and fun. SUNANA are here to  proudly remind us that we can actually navigate both scenes, but with a individualised approach. Quality music always stands tall and supersedes any potential barriers that genres and pigeon holes often create. SUNANA performances are a clear and ongoing testament to the full on experiential showcase they provide, taking every opportunity to turn their events into a collective celebration for everyone involved. Continuously providing uplifting vibes and punctuated grooves aimed at inciting people to dance, is enhanced with positivity throughout the music they play. If you haven't yet tuned into the sound of SUNANA rest assured they are coming your way.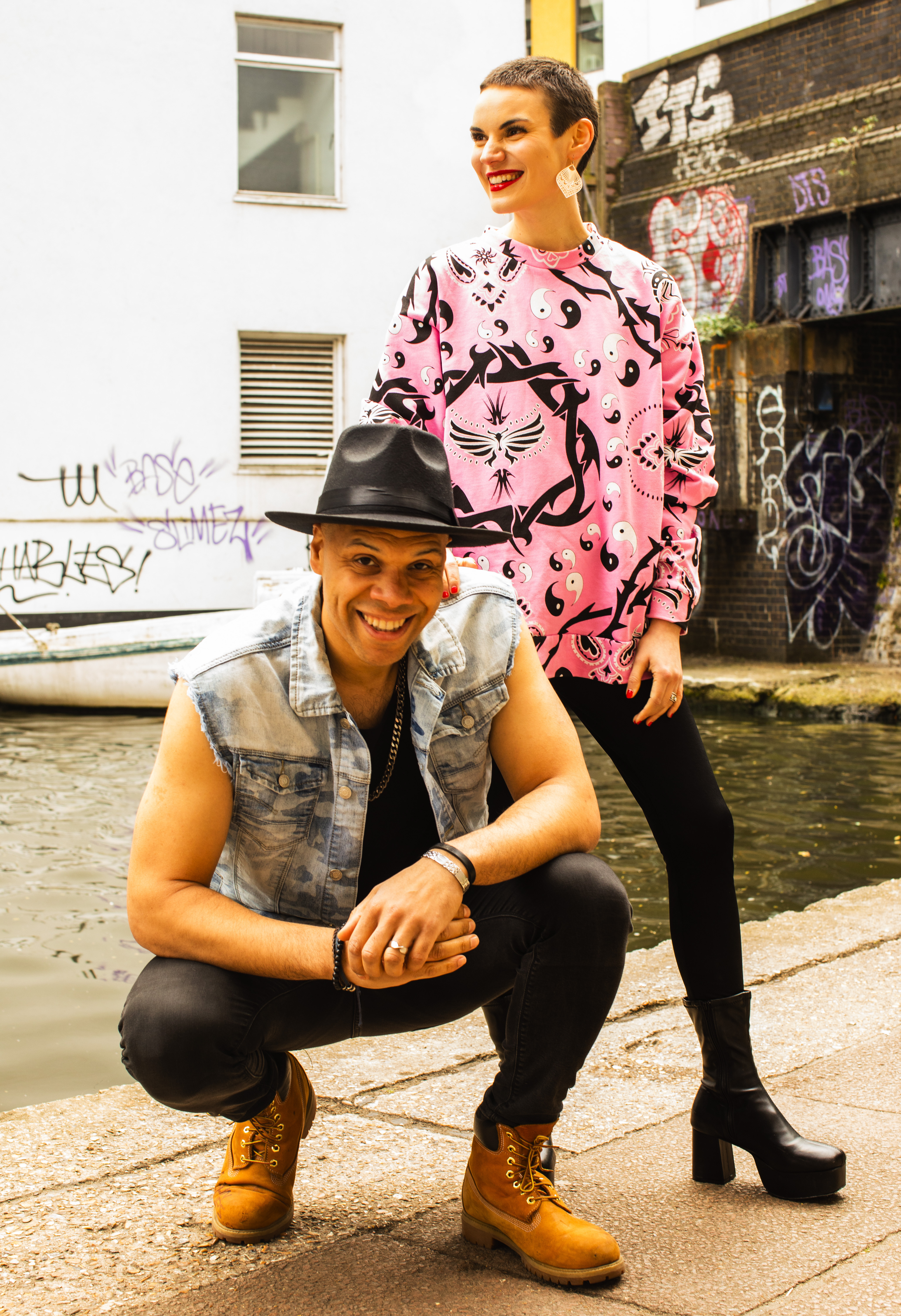 SUNANA represent an explosive mix of endless energy with a pro-active, highly engaging stage persona that immediately translates to full dance floors for every show they appear. Ana and Sun (the brains behind the brand) hail from markedly different musical backgrounds, yet combined have truly become a powerhouse of creativity that is both cohesive and fast gaining notoriety within the broader industry. Ana actually studied classical music at the Royal Academy of Music, whilst Sun was an explosive rapper and ragga man in the French urban scene. The pair first united through their mutual love for House and Latin music a number of years ago, but then connected on a myriad of levels and began a relationship that has continued to flourished ever since.
Working tirelessly in the studio to provide a stream of music they not only enjoy, but feel represents them both, they have further developed a signature sound that instantly motivates people which has remained their firm focus throughout their formative years. Today, the act are stepping up onto the global limelight and further enjoying the fruits of their initial success. Although  blossoming into a recognisable act, they realise their is still some massive steps toward the mainstage of Tomorrowland. For now, they are happy tearing up Europe and turning their London based residencies and listeners into a loyal fanbase.
Releasing on the likes of Sony Music and a mix of electronic imprints, their collective experience and knowledge amazingly drives back (as separate entities) spanning across an impressive 25 years. Performing at iconic events for Ministry of Sound, Pacha, Glastonbury Festival and Wembley Arena, their relentless drive has supported a continued growth for the highly talented DJ duo and production team. Learn more about this innovative pair below as we sit down to discuss their many influences, aspirations and exactly how SUNANA came about.
Introduce yourself in a few short sentences
We are SUNANA, a DJ/producer duo with a mission to spread positivity and good vibes through our music. Sun is French/African and Ana is English/Indian/Pakistani. Our multi-cultural backgrounds collide with our electric and super fun energy on stage!
Where do you currently live?
London, England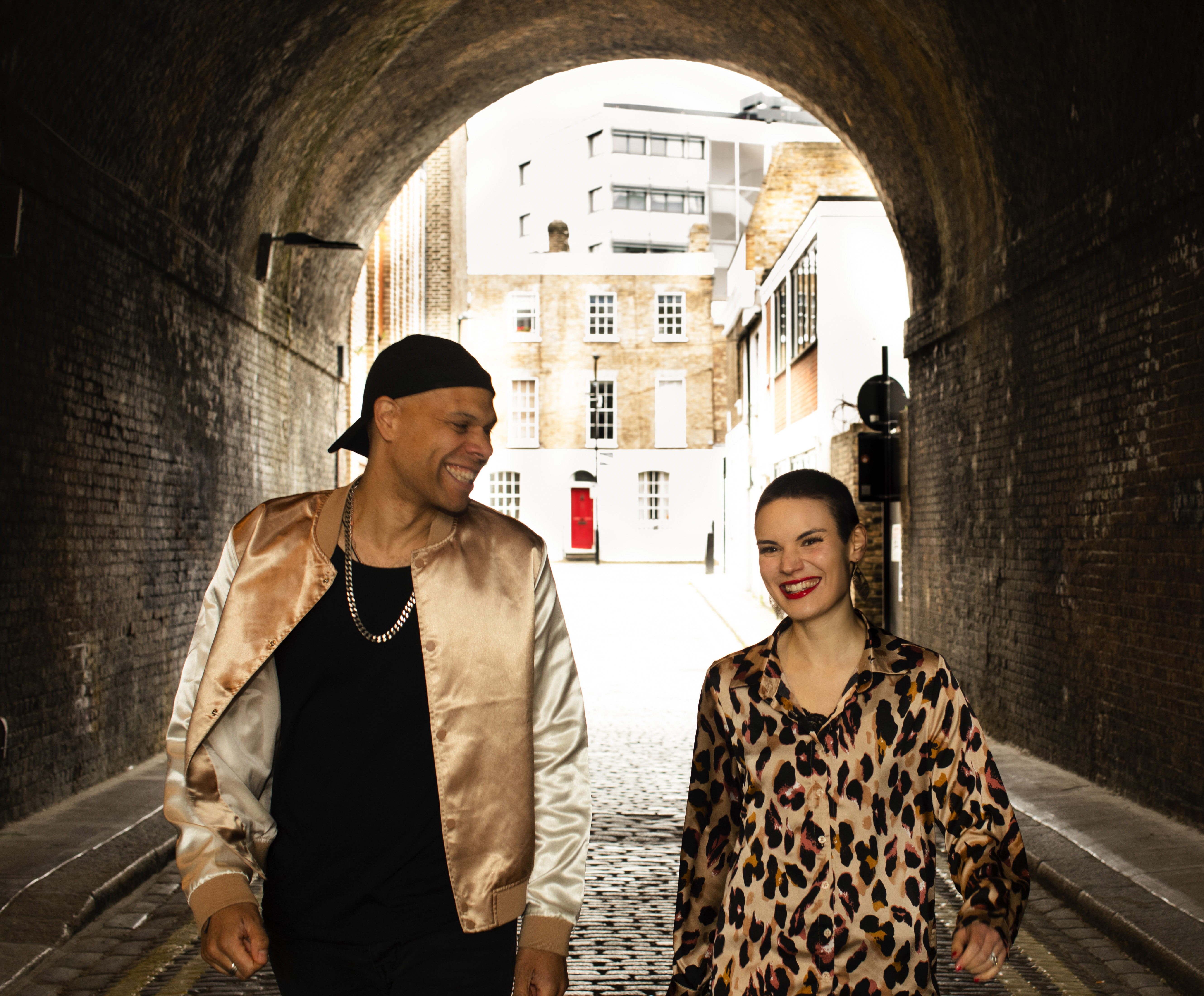 What first kickstarted your interest in producing music?
Ana comes from a classical background but she always loved electronic music. Once she had graduated from the Royal Academy of Music in London, she wanted to change direction transfer all her skills into making house music! Sun was a rapper and DJ in France and in 2016, he moved to London. Sun and Ana met that very day and started producing music together – combining Ana's love of House with Sun's passion for Afro and Latin Music and the pair never looked back! 
Name three artists that inspire you to make music
Diplo, James Hype, IAM 
Which DJ's would you love to perform alongside and why?
Craig David because we love his energy and how he has retained his integrity over a 20+ year music career. David Guetta because he was instrumental in getting DJs to be recognised as artists in their own right. 
Tell us about your first performance opportunity and how it fueled your fire?
Our first performance as SUNANA was at New Year's Eve party in Mayfair, London. We played lots of incredible Latin House tunes and the atmosphere was electric! Before then, we had both performed individually hundreds of times before but no previous gig rivalled the energy of that night – we just had so much fun together! We knew SUNANA was here to stay!
What's your favourite piece of equipment in the studio?
We love keeping it simple with our MacBooks! 
Name a track you love to hear on a sound system? 
Beat of Revolution (Nicola Fasano & Miami Rockets remix) – Alex Guesta
What's your favourite piece of equipment in the studio?
We love keeping it simple with our MacBooks! 
Tell us your honest thoughts on sampling?
We think, like any kind of creative work, sampling is awesome when it's done well. The most important thing is not what you use, it's the way you use it. Every single artist, whether they be a musician, a painter or a games designer, all "sample" work because we are all inspired by other artists. Good sampling is not the same as copying.
What excites you about club culture or festivals?
We think that people coming together and sharing moments of positivity through music and human connection is the most beautiful thing about the industry. Clubs and festivals also give a stage to hundreds of deserving underground artists, from DJs and instrumentalists, to drag artists and dancers. We love seeing wonderfully diverse line-ups packed with talent drawing in a crowd of people from all over the world.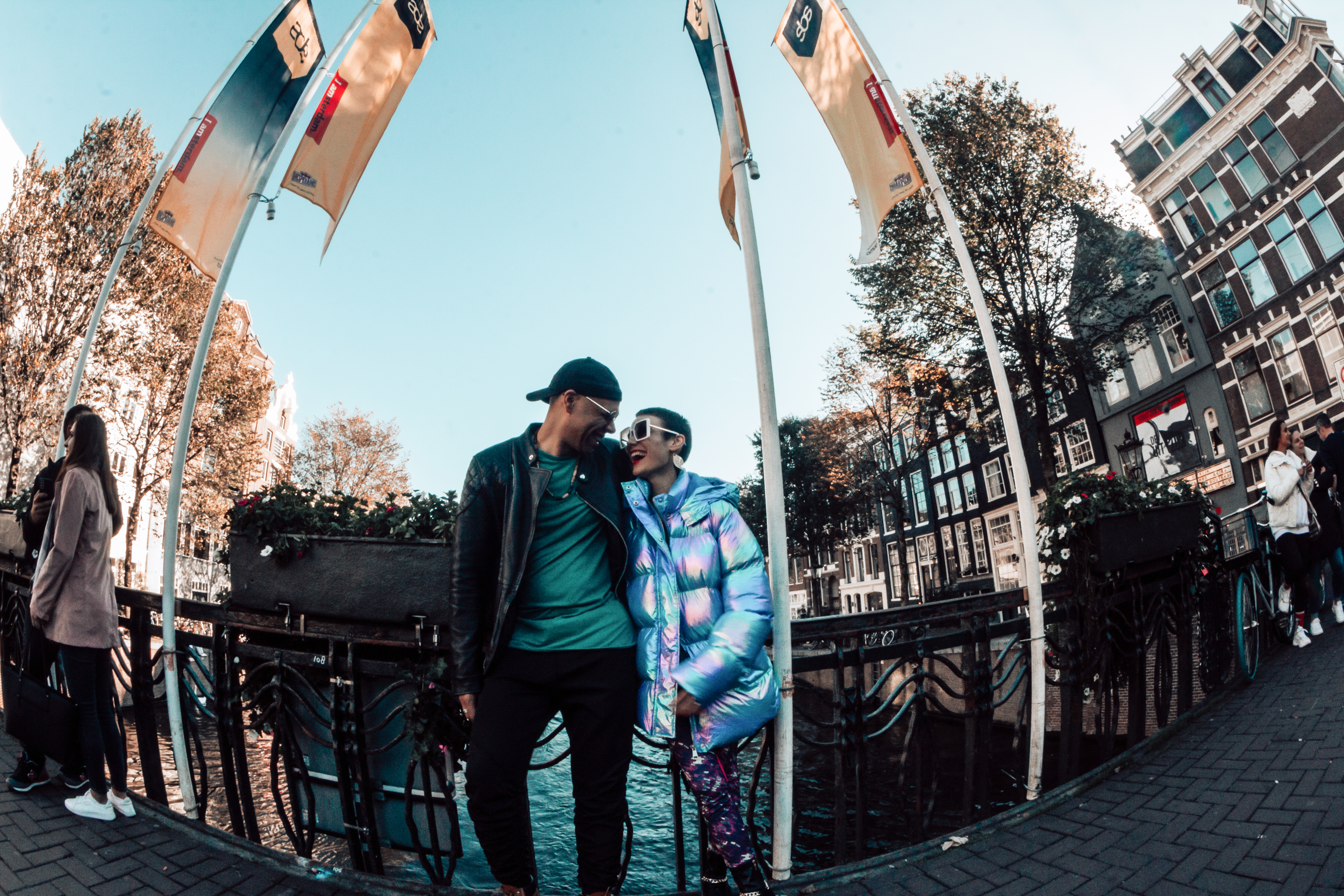 Are there any labels you regularly feature in your playlists?
Toolroom, Hexagon, CR2, Mad Decent, Repopulate Mars, South of Saturn, Terms and Conditions. 
How would you encourage other artists coming through?
We would say it's really important to keep your integrity as an artist AND as a human. Remember music is about sharing with others and there's room for everyone. 
Tell us your favourite clubbing memory
Ana got hit by a low-flying glow stick in Ministry of Sound once – that was quite funny!  We'd like to think she wasn't the target.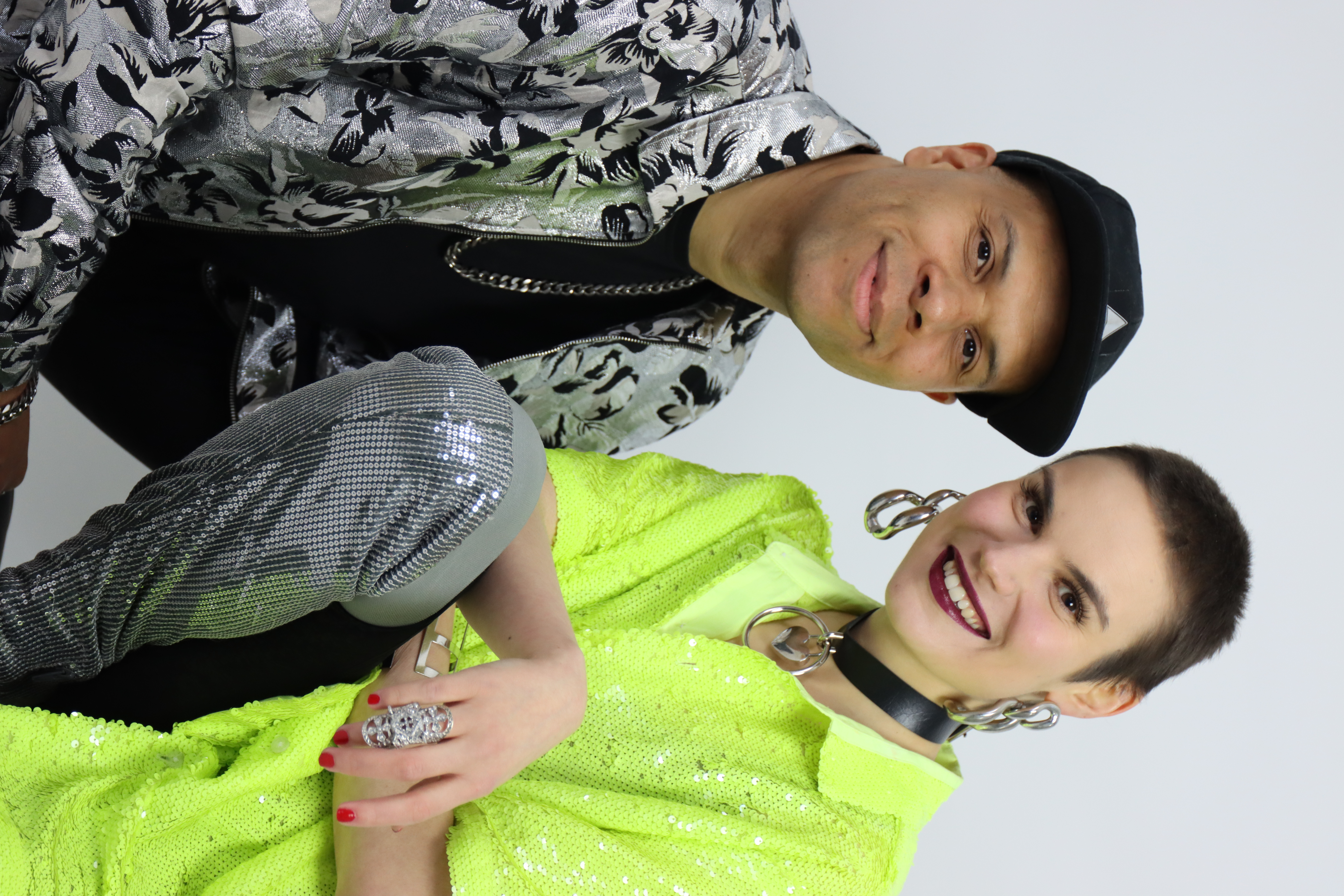 How do you nurture your industry relationships?
Supporting other artists is really important to us. Every week we support artists by playing their fabulous tunes on our Subscribe To The Vibe Radio show. The second half of the show is also a guest slot so we have a different guest each week who brings us a fresh mix. These guests have ranged from global superstars such as Martin Garrix and Oliver Heldens, to underground artists making their first foray into the business. We also use social media to connect with other artists and celebrate their work – you can find lots of videos on our instagram and tiktok! 
Tell us something we don't know about you
We are a married couple! 
Share an outlandish rider request
No alcohol or drugs, just six big bottles of still water. And a towel (because we dance a lot and get very sweaty!) 
Which song do you wish you'd written?
Money – Riton ft. Kah-Lo, Mr Eazi, Davido
Explain yourself using a famous quote

"Nothing is impossible; the word itself says 'I'm possible! '" Audrey Hepburn 
One song you couldn't live without

"Crazy In Love" – Beyonce. Sun walked down the aisle to that track when he and Ana got married! 
If you could play any event, which one and why?
Tomorrowland – it is the OG of festivals! We love anything that is epic and OTT and Tomorrowland is that in a festival. 
Music is….. (explain more)
…something for everyone. Real music doesn't discriminate or divide – it uplifts and unites. Music is the "je ne sais quoi" that brings souls together. 
Tell us more about your plans for 2023?

Lots of great releases, collaborations with plenty awesome artists and more epic gigs across the world! 
SUNANA – Dámelo | Out Now
Purchase / Download / Stream Here
Find Out More & Follow
www.instagram.com/wearesunana/
https://open.spotify.com/artist/0wtNs9kZWK6y2ggmzr3HzT 
https://youtube.com/c/WeAreSUNANA 
www.mixcloud.com/sunana-london
www.soundcloud.com/sunana-london