The latest release from Dehko is 'Tektroit' , an 11 track album. Tektroit will feature 11 Detroit rappers on top of Dehko's tech, future, and bass house original mixes. A truly unique album because all of the features are from Detroit. Giving the vocals a distinct Detroit sound and the original tracks are congruent with Dehko's performance style. Dehko combines 2 genres. Dehko observed the energy on the dancefloors across the world and realised there was something missing. Tektroit is what was missing.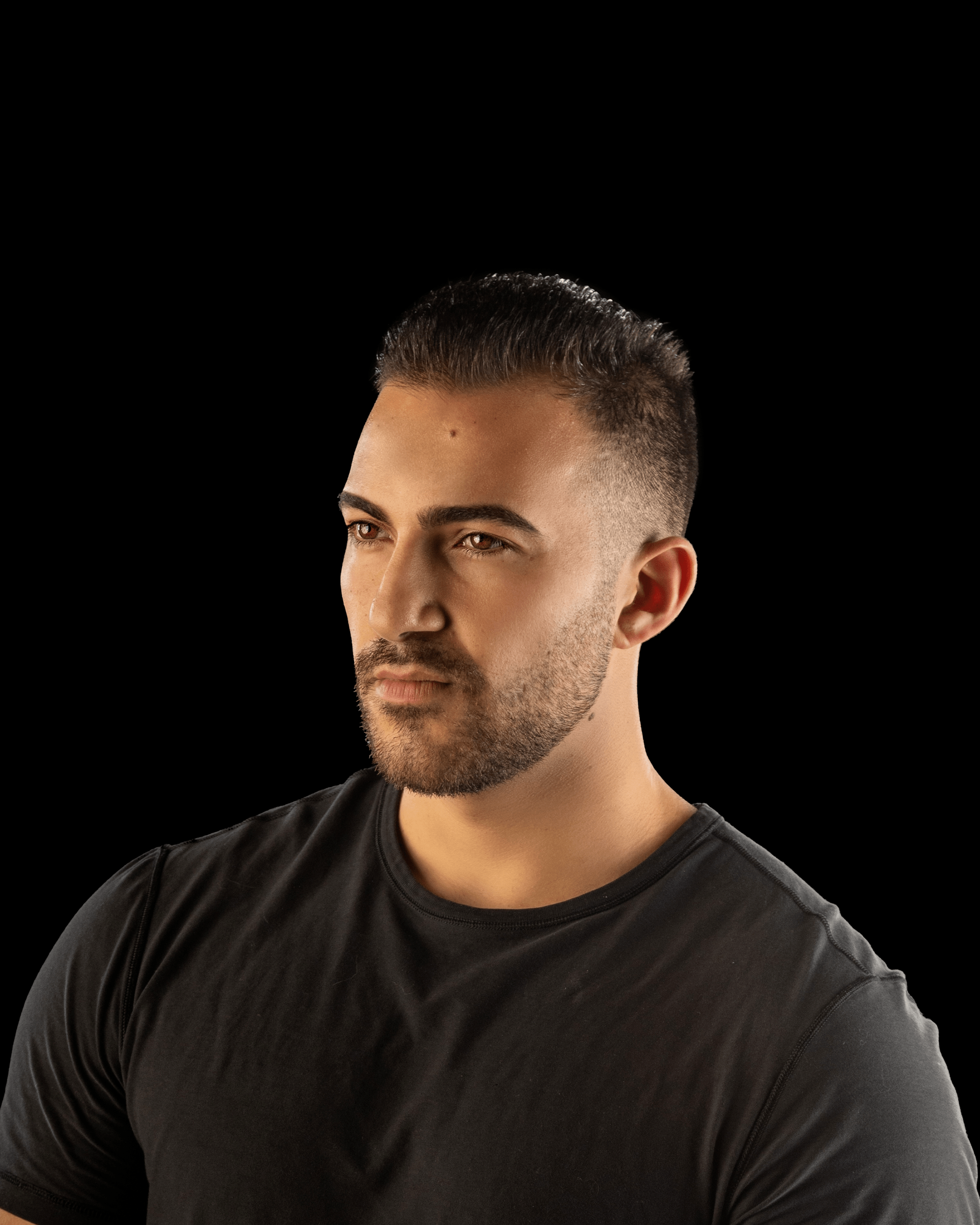 The 11 song journey entitled 'Tektroit,' is provided to us from the genius mind of prolific, multifaceted producer Dehko who embarked on a distinctly unique project. 'Tektroit,' features exclusively artists based in Detroit who feature on each of Dehko's self produced instrumentals. Setting out with the predominant intention to catch the ears of upper echelon Dance music listener's, Dehko masterfully fused elements of classic EDM with distinct Rap features to culminate into one magnificent album.
Hailing from the Motor City itself, Dehko wanted to pay homage to Detroit itself and shed light on the overlooked, upcoming talent currently tearing up the 'Rust Belt,' streets. Having been recorded, written and produced at the famous Royal House Recording in Royal Oak, Michigan 'Tektroit,' certainly had a reputation to uphold which it did in tenfold. Boasting features from an expansive list of artists including talents such as LIL GAZ, G.T., YBN LIL BRO, Snap Dogg, Baby Para, SomeArabGuy, Talibando and GMO Stax, the album promises to be a piece de resistance – truly Dehko's best work to date. Demonstrating an impressive plethora of sub genres of dance music such as Future House, Bass House and Tech House, 'Tektroit,' is certainly one to look out for.
Born and raised in Detroit, Michigan, Dehko has had his hand in the music scene for a distinguished period of time. DJing since his teen years, Dehko has dedicated a committed number of hours to perfecting his craft and garnishing a reputation as one of the future faces of Electronic music. His list of achievements and accolades is expansive and traverses each & every realm of the music world – from opening for Rap icons Lil Yacthy, Lil Uzi Vert, Borgous and Carnage to selling out his own headline shows all across the legendary Metro Detroit, Dehko has already accomplished so much in his so far short lived career; he promises to excel even further with his future endeavours.
Despite enjoying success within the confines of the Techo box, Dehko was craving more – reflective of his eager appetite for stardom – and searched for a new musical or creative avenue to explore which he found with 'Tektroit.' His innovative latest album breaks all the boundaries and expectations of genre and is the effortlessly intriguing first page of what promises to be a thrilling next chapter in Dehko's career.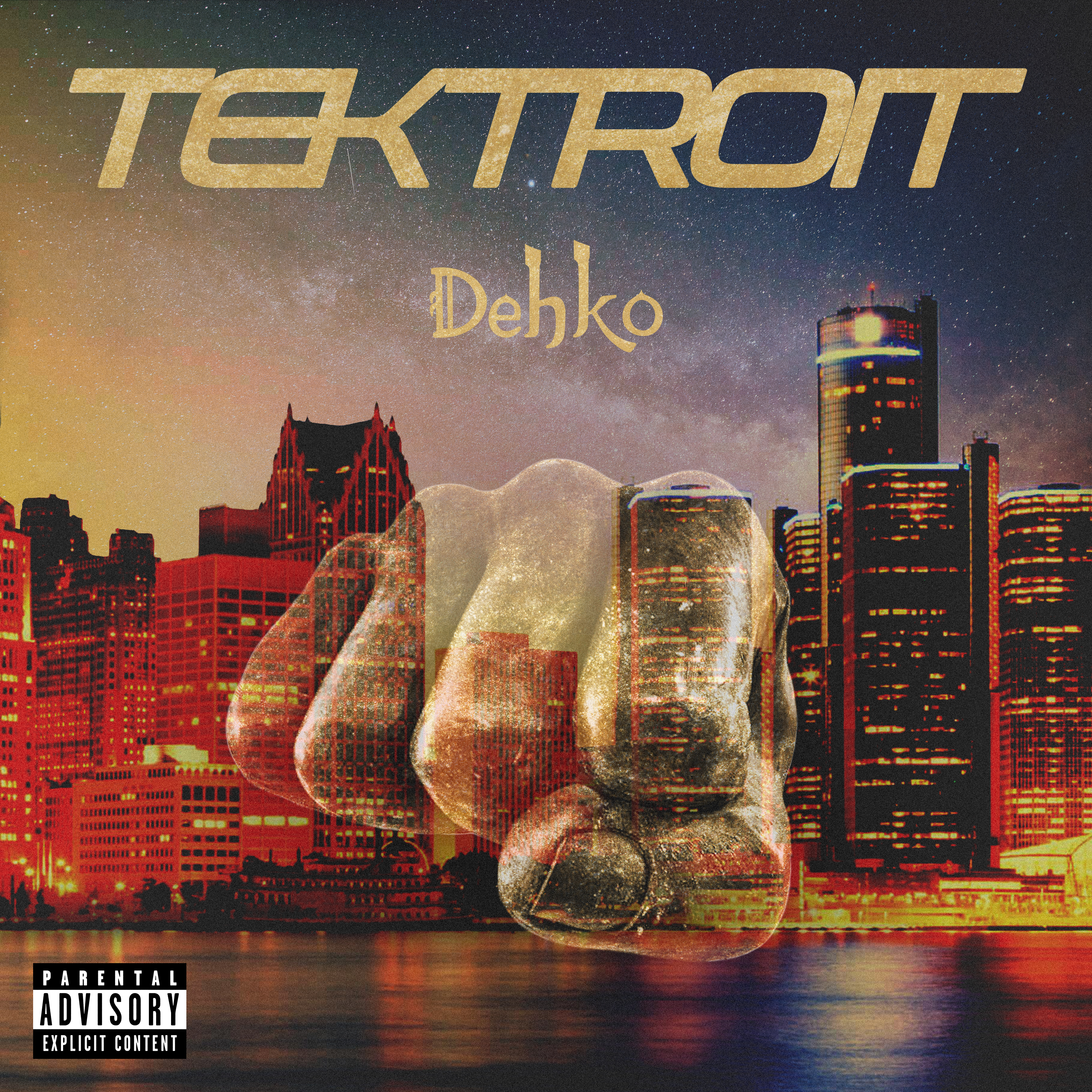 Dehko – Tektroit
Listen / Stream / Download
GETTING TO KNOW DEHKO
Explain what musical genre fits you best
Electronic Dance music fused with Hip-Hop vocals.
Were you connected with music from a young age and did anyone inspire you?
Yes, I started DJing at 12 years old doing local basement parties has evolved me into a producer and DJ that developed my own sound and build a core fanbase throughout Detroit based on my performance style and event theme. I hosted many events throughout my teenage years that grew the Dehko name substantially. Now I'm focused on building my artist profile by producing unique tracks so I can share my music with a broader audience.
What kickstarted your music career?
My drive at such a young age to showcase my skills. I was DJing 21+ clubs at 16 years old in Detroit, MI. Throwing many house parties also brought attention to my name and increased exposure that led to other events.
Tell us more about your sound and how it's evolved over time
It took me 24 years to become the man I am today. During that timeline I was inspired by Rap & EDM sounds that eventually led me to creating a genre that fuses both together. I realised that many dance floors got quiet during the break of a dance track. I also saw that there is a wide gap between the fans of two genres. I wanted to cross pollinate through both genres and bring them together.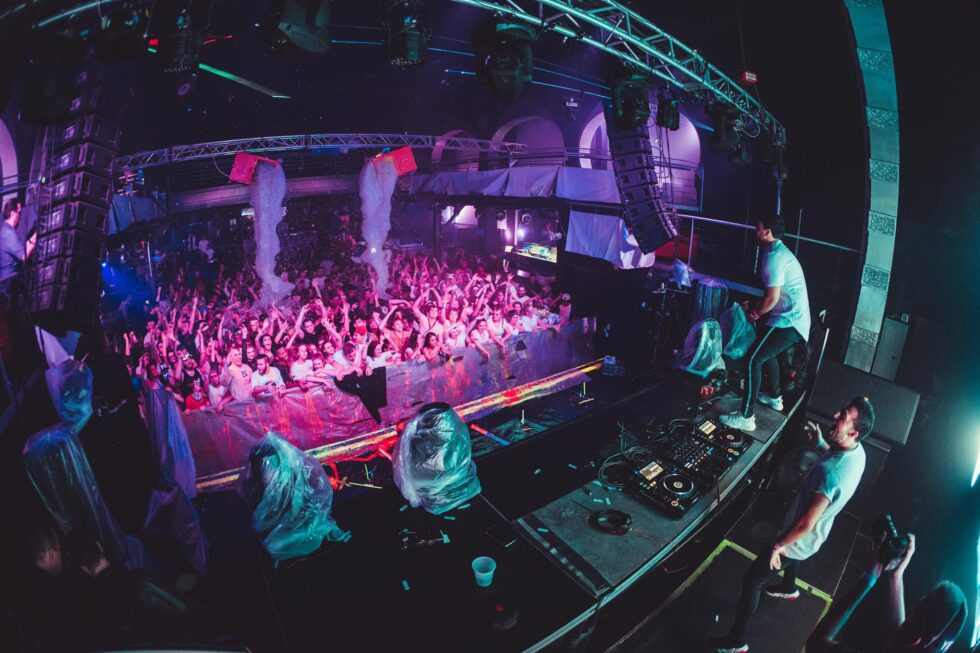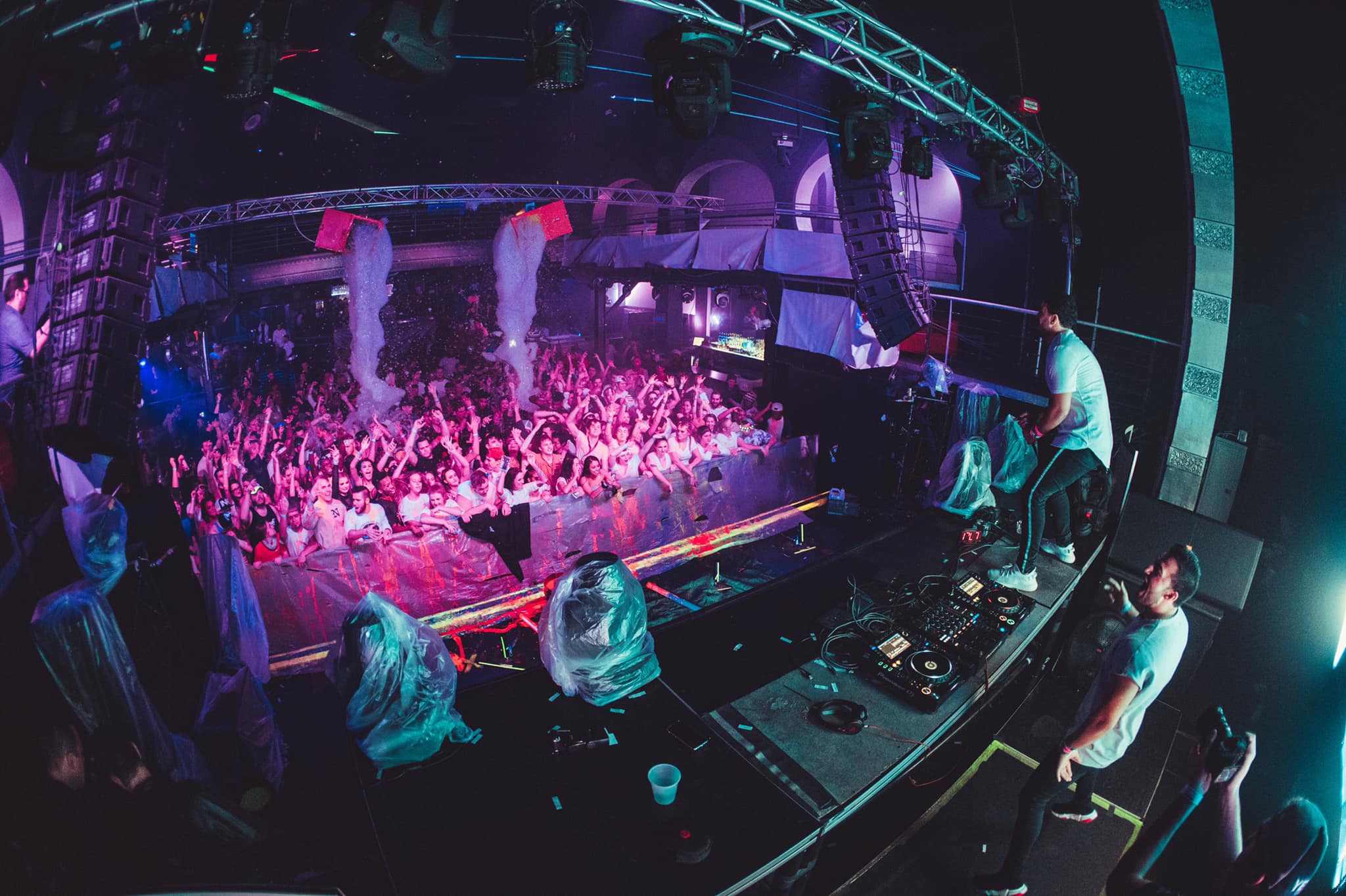 Any words you want to share to encourage other artists or producers?
Don't rush your sound. Don't copy the popular guy. You need to put out there what you really are because people will see through the fake. Many times in this industry you get a limited number of times to showcase yourself. Make sure that you have prepared 100% for any opportunity. Do your best. Understand that building the right connections are key. Your health is more important than anything.
How do you nurture your industry relationships?
Just like a tree. It needs watering daily. I always like to give before I get. If you provide value first your more likely to get what you want when you ask.
Is there anyone you'd like to thank that's been crucial to your journey?
My parents. Especially my mom because she was the one that encouraged me from the start to go for it. She drove me to gigs before I had a license and invested $500 into my first DJ setup that I grew into a 30K setup just a few years later. You need a strong team and support system to fuel your moves. Because music is not a guarantee. I'd also like to thank my brother Jordan for being with me in the early years of Dehko. He brought a level of energy to the stage that I couldn't. I hope to be reunited with one day on stage.
Name 3 songs you love and what they mean to you + Youtube links
Just Wanna Rock – Amazing hybrid track reminds me of my music. I like to see popular artist get out of their comfort zone.
Sticky – Gordo producer made Drake Honestly Nervmind album. That inspired me to make something similar because now mainstream rap listeners now are warmed up to House music.
First Day Out – Tee Grizzley hit song that took the Detroit rap sounds to the next level. This track inspired many Detroit rappers that are on my album.
What's your favourite piece of studio equipment or software?
FL Studio is what I produce on. Also Royal House Recording is where I recorded Tektroit.
Name your favourite club or festival and how it makes you feel
Ultra-Music Festival & Movement Detroit. Both festivals I have been to multiple times from a young age. I have met a lot of industry experts at these festivals along with getting my music in the hands of DJs.
Name an outlandish rider request?
Too many bottles LOL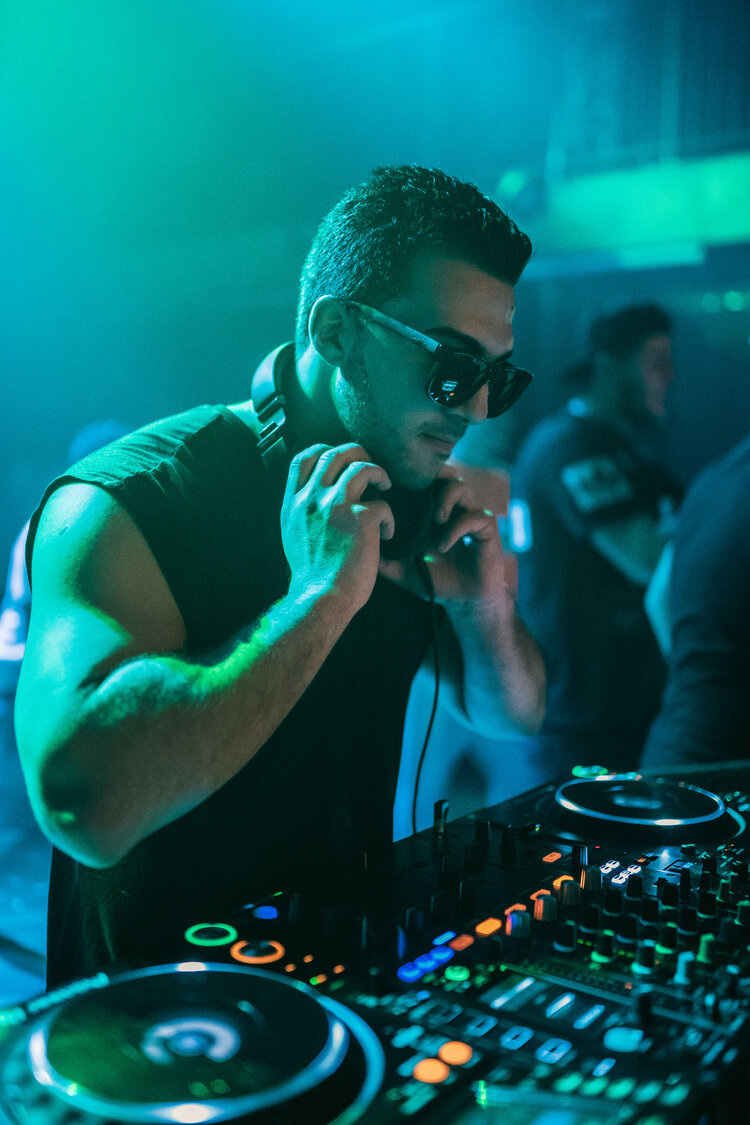 What famous quote represents you best?
"I know one thing and it's that I know nothing" – Socrates. Quotes allow me to always be humble and accept that I dont know everything so I can keep learning more.
If you could play at any venue, where would it be and why?
Bootshaus Germany. This venue is always bringing in the newest talent. The attendees are real music heads and have a keen sense of sound.
Music is….. (explain more)
A sequence of sounds that resonates with our emotions, experiences, and feelings.
One song you really couldn't live without and why?
Deep relief by Dehko. Best song during s*x.
Namedrop your favourite 5 artists or DJs (past or present)
Carnage, DVBBS, Funkin Matt, Steve Angello, ZHU
What was your first music memory and how did it fuel your fire?
Seeing the 2013 Ultra Aftermovie when I was 15 years old opened my heart to electronic music and sparked the fire in me to understand and grow in dance music.
Tell us more about your plans for the future
More music with bigger Rap artists. I want to take the Tektroit sound to the biggest rappers in the world. I want to collaborate with Drake, Dave, Lil Baby, Big Sean, DJ Khaled, Jack Harlow, & More.
Listen to more of

Dehko
Support Dehko on Social Media