Returning to the formative EXCEED imprint, DÉ SAINT. presents her latest production "Good Girl Gone", which is not only produced and written by DÉ SAINT, but also features her delivering a killer vocal… Is there nothing she cannot do? The original grooves with a funky tech house edge, cool bass and the wicked vocal.
Rather than punch you in the face with energy, this one gently worms its way into your conscience via the slinky groove, adding a full vocal, drum rolls, and builds before dropping back into the bass line driven groove. Just right for those cooler tech house club sets.
Expect a superb set or remixes to back it up, with Australian legend Spacey Space and UK producer Camden Cassa delivering big time. Spacey flips it with an electronic pulsating remix. Still with all the vocals, but with an entirely new vibe, he lets the staccato synth line slowly build the energy, adding bass, vocals and eventually the broken beat drums before a 4/4 kick joins the party. A distinctive and creative remix from one of Australia's most revered talents.
Next, Camden Cassa steps up, bringing some almighty energy with a massive, big-room, tech-house roller. Think large drums, snare rolls, sweeps and vibes! Snippets of the vocal tease generously before dropping in a breakdown that quickly builds back into the energetic, big sounding production where it continues to chug with a great energy. All up three killer versions and all with different vibes landing on the breakthrough Aussie imprint taking the Tech House scene by storm.
With Good Girl Gone firing up the charts and global airwaves, now's the perfect time to learn a little more about this prolific producer.
Get To Know DÉ SAINT.
Hey I'm DÉ SAINT. (Female DJ/Producer/vocalist) I perform tech house originals on club gigs and festivals throughout Aus. I like to merge between the genres on performances – don't box me in. What first kickstarted your interest in producing music? I've always had a burning desire to release my own music + being lucky enough to perform on stages alongside major artists like Pnau, Flume, Flight Facilities inspired me to get my shit together. So I got my little studio sorted and dived into writing + production. I wanted to find the right label in Australia who would really support my vision which I did @Vicious, and the rest as they say is history lol.
Where do you currently live?
Paradise aka Noosa in Qld, Australia
Name three artists that inspire you to make music
Crazy P, Bicep, Groove Armada – I have so many artists but these are definitely my top hitters.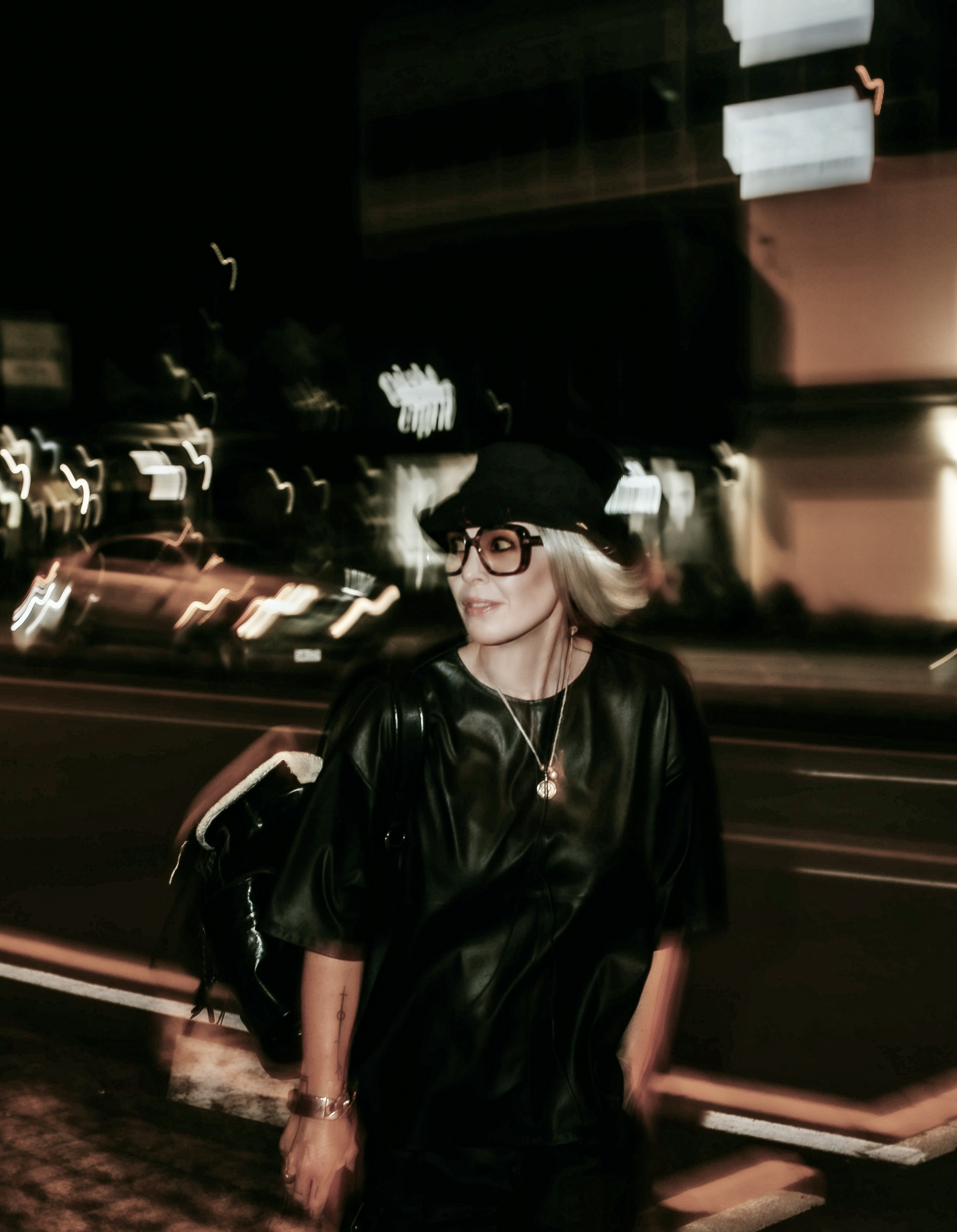 Which DJ's would you love to perform alongside and why?
Fred Again, because he is just a total vibe and EXTREME talent !
The Blessed Madonna – a total bad ass who inspires me daily
Bob Sinclar – LORD he was the first major international artist to support my music !
Tell us about your first performance opportunity and how it fuelled your fire?
I won a radio competition in Australia with an original tune 'FEVER' back in 2020. The prize was to perform a 45 min original set on a major festival in 2021. I was slotted in between the 2 headline acts on the main stage -it was mad, playing live to thousands of people who were really into it – possibly one of the greatest moments in my music journey so far !
What's your favourite piece of equipment in the studio?
ATM it's my Roland TR-8S Rhythm drum machine. I'm having so much fun making loops.
Name a track you love to hear on a sound system?
I'm so vibing Papapo ATM
Tell us your honest thoughts on sampling?
Who doesn't love a cool sample. I'm not a snob bring it on.
Are there any labels you regularly feature in your playlists?
Vicious, Toolroom + Exceed
What excites you about club culture or festivals?
The adrenaline, the energy coming off the crowd and the friendships made, meeting new DJs and musicians, connecting with my fellow piers and being in prime position to watch + support.
How would you encourage other artists coming through?
Just keep working HARD, play for free if you need to when cool opportunities come, do whatever you can to get your foot in the door. That's what I did.
Tell us your favourite clubbing memory
Seeing The Blessed Madonna (who was The Black Madonna back in 2014) at the Panorama Bar / Berghain in Berlin. Completely MIND BLOWING !
How do you nurture your industry relationships?
Playing regularly in club is the main connection that nurtures relationships and making sure to catch up with other DJ mates while playing in their towns and vice versa. Plus supporting their releases and musical journey's – it's super important to show the love !
Tell us something we don't know about you
If I wasn't writing tech house tunes I'd be the front woman of a punk band.
Share an outlandish rider request
VIP hotel room with a fully stacked hummer to gig – let's crack the rider wide open shall we !
Which song do you wish you'd written?
Glue (Bicep)
Explain yourself using a famous quote :
The young me lol !
"You always fall for the rascal or the guy who's got a little bit of the devil in him. You can't help it. I don't mind if my skull ends up on a shelf as long as it's got my name on it" Debbie Harry
If you could play any event, which one and why?
Glastonbury of course – bucket list ! If you play Glasto you have cracked the global market !
One song you couldn't live without
Everything in it's right Place – Radiohead
Music is….. (explain more)
MY LIFE!
Tell us more about your plans for 2023?
Next release is a remix I've done for Aussie legend Spacey Space's new track 'Restricted' out soon. I also have a collab original with Greater Than Us – we're looking for a home possibly a Berlin label – it's dark moody melodic and could be possibly one of my most fav vocal melodies / delivery I've ever written. I also have a new live electronic trio called LAY:RS we're a little Portishead meets EBTG with a smash of Sandy Riviera thrown in between … we're in demo mode now writing a full album. We're starting to play some live shows in the Melbourne scene too.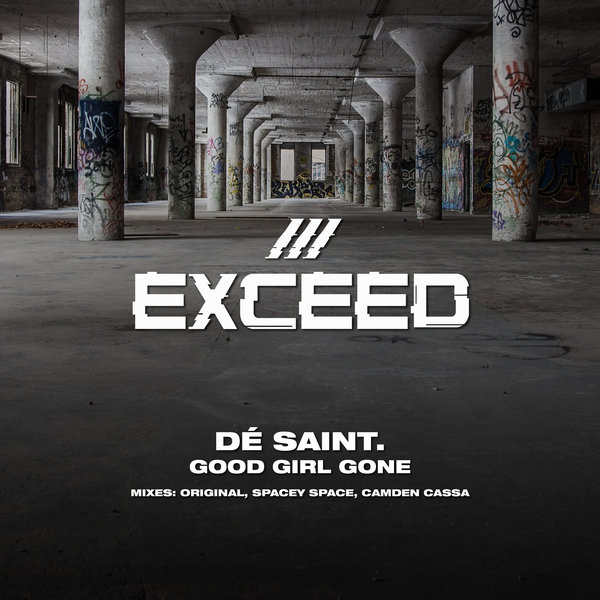 De Saint – Good Girl Gone OUT NOW
https://exceed.lnk.to/GoodGirlGone
Find out more & follow De Saint