A dynamic and infectious dance track 'Set Me Free' that is sure to get your body moving. The remix by Laurent Simeca takes the original song and infuses it with a pulsating beat, driving bassline and soaring synths that elevate the energy and intensity of the track. The song opens with a catchy vocal hook that immediately draws you in, setting the tone for the infectious melody that follows. The vocals are perfectly complemented by the thumping beat, which builds in intensity throughout the track, driving the momentum forward and building anticipation for the next drop.
The production quality of the track is top level, with each element expertly crafted to create a cohesive and powerful sound. The mix is clean and balanced, allowing every element to shine and work together seamlessly. Overall, 'Set Me Free' is a must-listen for anyone who loves dance music. With its engaging melody, driving beats and expert production, this track is sure to be a hit on dancefloors and beyond.
Martina Budde has rapidly become one of the most reliable and productive producers in the Funky House scene. With over 200 tracks to her name in just a few years, her productions stand out for their quality and dancefloor appeal, consistently earning her top positions on Beatport and Traxsource charts. As a result, she has established herself as one of the top 20 artists in this genre worldwide.
In addition to her solo work, Martina has created several imprints, including Groovy Firehorse 66, Deep Firehorse 66, and Tech Firehorse 66, which have all made an impact on the scene. She has also released on many prominent labels, such as QU3, Cruise Records, Groove Culture Music, Street House Records, Next-Gen-Records, Samui Recordings, 7AGE Music, SJS RECORDS, MilanoNights, Tactical Records, Instereo Recordings, Purple Music, RH2, Club Session, The Discography Lessons, and Which Bottle?
Martina Budde's sound is characterized by an abundance of energy, with vocals and instrumentation that are catchy and accessible, instantly engaging club-goers. She has worked with numerous well-known artists and collaborators, including Riccardo Fiori, Husky, Block & Crown, Eric Faria, Yvvan Back, DJ Frisco & Marcos Peon, Angelo Ferreri, and Laurent Simeca, showcasing her diverse range of talent as a German-based artist.
The past few years have been formative for the Martina Budde sound. Her own unique style had developed and driven her straight to the top of the leading female House artist list. Rolling out an impressive discography and collaborating with a number of successful artists over a relatively short period of time, her rise to the top has taken her to the top charts and provided gigs across multiple countries as a DJ…. and this is only the beginning!
Introduce yourself, who exactly is Martina Budde? 
There is always a difference between self-perception and external perception. The outside world will say I am strong and dominant. I know what I want, always give 1000% when I have a goal and everyone knows that I have a big heart and am always there when someone really needs me. Seeing and feeling myself, I am not always strong. Like everyone, I have strong and weak sides. Yin & Yung, which I try to accept. Music is always something that catches me, that makes me happy, give me sense to life. To this day I don't know why I didn't start doing it professionally earlier, probably it was important to 'invent' myself differently first.  Unstoppable I go my way, bear the consequences of my actions and who wants to accompany me is welcome in my life.  "Who wants to find himself, should not ask others for the way!"
What first inspired you to become a producer?
It was not part of my dream to produce. Corona made sure that I wasn't allowed to DJing anymore and I had time to work on something new. It was obvious to start dealing with Ableton. Today I feel that this was more the goal than DJing, this dream was just buried.
How did your new song 'Set Me Free' come about?
Honestly ?! I dont know. In Ibiza we are renovating a house, which takes 12 hours of my time every day for 2 weeks, and I have no time at all for my music. Thank God I have Matt & Sunita, from tea! the everyday agency. They are doing a great job of managing everything around my music.
This is a key release for you, tell us more about the vibe behind it.
Which song is a key release or not,  depends on what I felt while producing. This song made me happy and I thought many others could feel the same. Every producer hopes to have a hit with one of his babies. Maybe Set Me Free is that song ;). Laurent Simeca, who I respect very much and with whom I have a very good contact, produced a remix, French House style. Pretty cool. This one will be released in a few weeks.
What's your ideal vision for your music career when it comes to labels or dream gigs?
It would be a dream to release a song on Glitterbox or to drop my music on their parties. Or on the other label of defected – Big Love. One of my dreams is already fulfilled – to release on Quantize. 3 songs will be released on this label in the next weeks. I would also like to organise parties with my label Groovy Firehorse. That would be so so good. Maybe next year a show case on ADE.
Which instrument did you first play and at what age?
I learned to play the guitar. Acoustic guitar when I was about 10. My mom used to bike 10 km with me to take me to a music school.
You are great at recreating classic songs with your own flavour, any we might've missed?
Thanks, actually I have a lot of shared recently. Ive been influenced by so many and love to bring them into my current sets. One of my current favourites has to be the Harold Melvin anthem 'The Love I Lost' check it out below!
Were your family supportive in your formative music career? 
Basically, my family always supports me. However, they also find me exhausting sometimes because when I want something, I don't want to do anything else and only have 1 topic. Hahaha By the way my son also wants to start to produce. 
Outside of music, what else makes you tick?
Good and deep conversations still makes me happy. Spirituality is still something I like to dig in, sometimes it is even necessary, just to reset myself. In the past, I always wanted to surround myself with many people, and to take the position of queen bee (A lot of people really used this term- lol). To organize trips , parties and fun , and make everyone happy. Today this frequency has become too exhausting for me and I prefer to be alone and produce music.
You've produced under many monikers and achieved some varied success in the past, how does this influence your current sound?
It does not influence my sound, i tried 3 times to produce something for a house label I like. And the guys are charming. They declined my music, said: great production, high quality but does not fit to their label. So I let it go !.
What would be your perfect collaboration?
Angelo Ferreri (I can't wait, this will come on the 4th of May)…  And there are many more artists I really like including David Penn would be amazing :). I like also Mousse T! The Shapeshifters!. Michal Gray! Some songs of Mark Knight!. I enjoy Music of DJ Meme a lot and most of the Eric Kupper remixes… maybe there are some more, but I just cant remember…. must be getting old.. 😉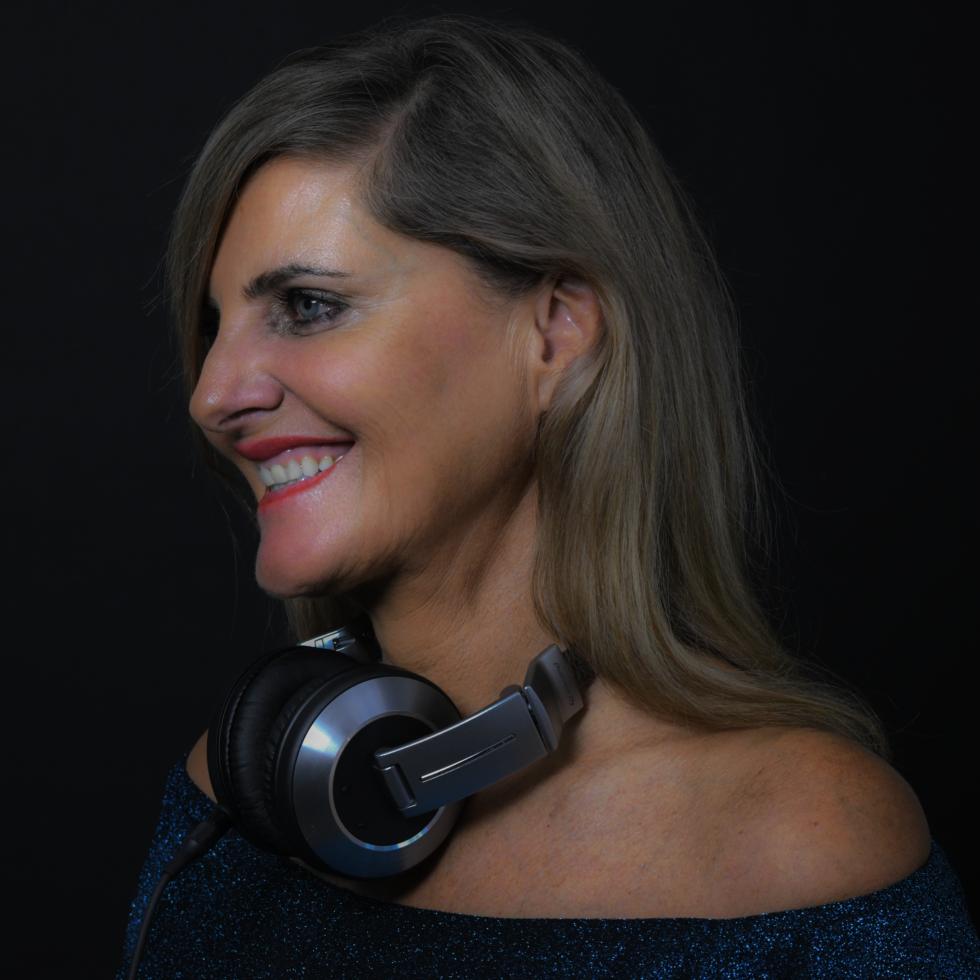 Talk us through your creative process….
My work process varies, of course. Technically, I start with the bass and kick and always work with a track for the side chain. Then come mostly simple drums, not much rhythm , then the vocals and the instruments. All stems are mostly processed immediately with EQ and compressor and some plugins, depending on the audio sound. Finally comes the rhythm, with percussions for example, then FX sounds. Composing and arranging always runs in parallel. Finally then the mix down and since recently I also master almost all my tracks myself. I do have a really great  Ableton Professor, Eric Faria. Eric is a good friend of mine too. 3 to 4 time in a year he comes from Portugal to Germany 1 Week and we do 12 hours Ableton, Music Production. And Gian of Samui Records, is an absolutely great Sound Engineer / Mastering Engineer  for House music productions, and a great person too.
Your socials hint you're full of character, highly creative and love the lighter side of life… tell us more
My feeling, I am an old soul and have an easier life this time. I am a lucky girl. I am also a complex thinker, when someone says something ,  I look at it from many angles and when there is an issue to solve I usually have several approaches immediately. Nothing is Impossible, never say never – hahaha… in German : "Geht nicht! Gibt's Nicht!". Many people are surprised at the questions that arise in me and what I spontaneous  think about and I share what I think. I am very very direct. Everything bubbles out of me. Is that creative? 🙂
What's the story behind your label name?
My heart is groovy, and my Chinese zodiac sign is a firehorse, a sign that only comes once every 60 years. Born in the year 1966, so that was very obvious. haha – not very creative. Like Mathematic 1 +1 added together. 
What's something we don't already know about Martina Budde?
Maybe that I grew up with 4 brother, as the youngest , simple but with love. My Mum always said, I am a rebel.. My inner system loves to fight for justice.  I love to do what I want, although i take care about others, if this feel right and not because someone things  i have to do.In my opinion its important to feel what YOU want and to take care about yourself first, only then you have a great energy level or field to take care easy about others. Pipi Longstocking is my synonym – Strong, Independent, not following senseless rules of other people, big hearted, a bit crazy.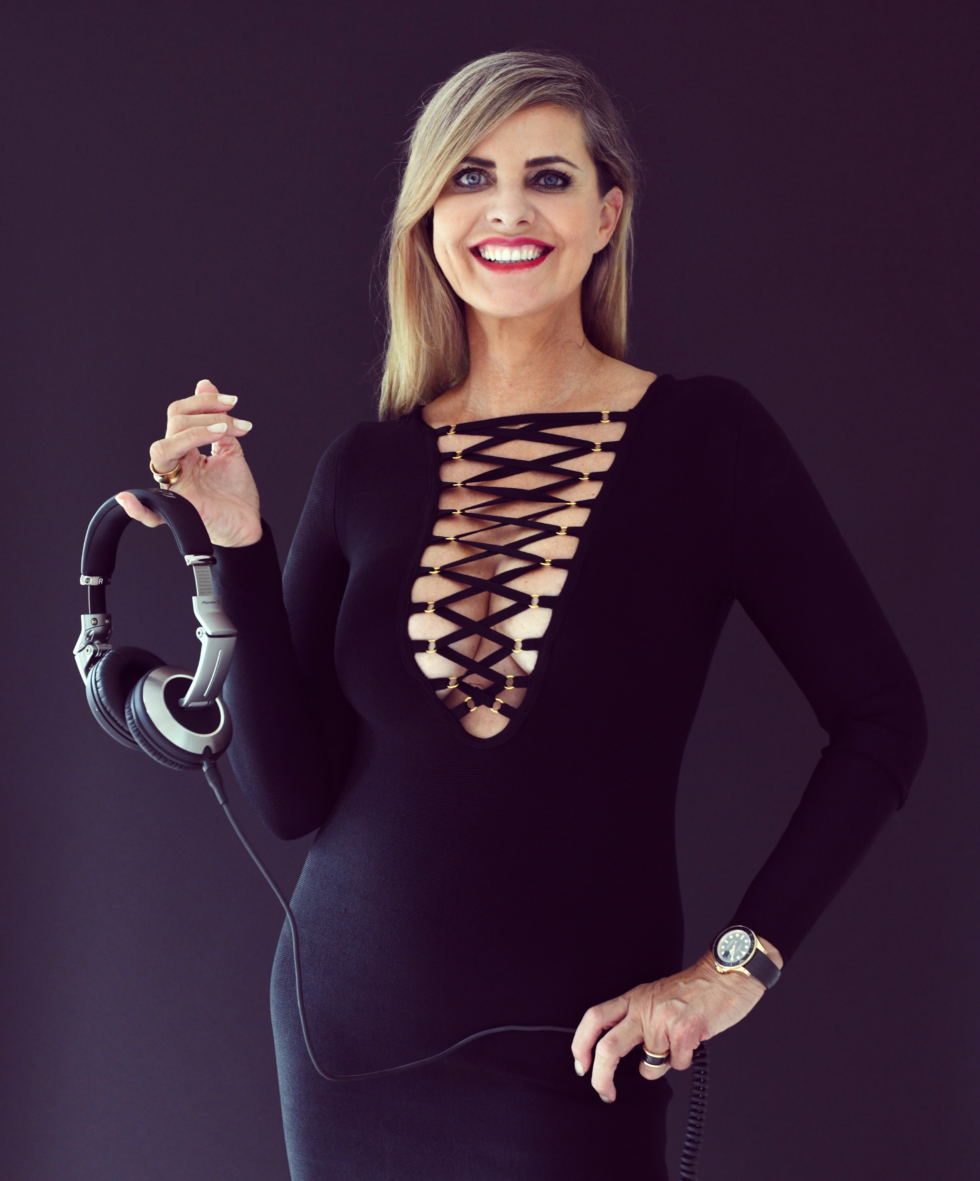 You've gained support from a lot of heavyweight DJ's historically, what's your takeaway from this?
Sometimes i cant believe it. It helps to going forward in the times when i want give up (the industries success sometimes and my ambition too ;). This happens, fortunately not for long periods, mostly only a day. Then i know who I have to tell my down-bringing thoughts 😉 .. one of them is Matt in the moment, to feel better and to focus on the bright site. 
Do you have any weaknesses you're actively trying to improve?
YESSSSS! I am totally impatient  hahaha – i would rather be more relaxed. I want everything NOW. I don't like to wait. 
What is it about music that excites you most?
MUSIC makes me happy, makes me feel better. Music is my life! 
Give us 3 of your favourite songs, past or present…
What's the best piece of advice another person ever gave you?
Once a friend said to me, while i was asking myself  if i really should invest in myself and start in my age  with music and my own business and to invest a huge amount on money, for equipment, Software, Hardware, DJ Lessons, Producing lessons, for Mixing and Mastering in the beginning, for Advertising and so on -and to take the risk ?? And she looked at me and said, that she can see, that I don't trust myself, that i have self doubts (never felt this before) and that i should speak to  myself the same words i would say  to other. And i always encourage people to take risk, and to go for their dreams. That was new for me, it was unaware. That was the best advice. Thank you Annemouse! 
DJs are often great Chefs with creativity in their blood. Is this the case for you? 
Totally – I am a Boss… hahaha and a bad employe… !! Ask my surrounding – the most of them have terms like boss, chef , queen bee. For me it is more, I know what I want. In my life it's on my terms. In your life it's on your terms, I never tell anyone what it has to do, besides  I pay them for their work.  I am more of a *Doer* than a boss.
What advice would you pass onto younger generations?
'Your path begins where you stop following others' – 'who follows its own way – cant be overtaken' AND most important: Love yourself!
Favourite food and how it makes you feel…
Everything around potatoes. French fries and mashed potatoes are the best. I am not really a gourmet. 
Any other releases in the pipeline that we should know about?
Many many other releases, I don't know where to start. The song with Angelo Ferrari i would like to mention and 3 tracks on Quantize. One is C.A.M.Y.U.V.A, about a favourite place of mine in Turkey. And one is about my husband and me- "Getting Old Together".
Clothes maketh the man… sounds materialistic but are you into fashion?
Yes, U agree, but it needs for that it needs not high expensive clothes. It needs taste and to know your personality. It should suits you.
Where can we find you performing next?
I don't know 🙂 . Only have some little private gigs in the moment. 
Open plug, why should people support your new release?
Simple, because they like the new releases.
Martina Budde ' Set Me Free' OUT NOW
https://www.traxsource.com/track/10798027/set-me-free-laurent-simeca-remix-extended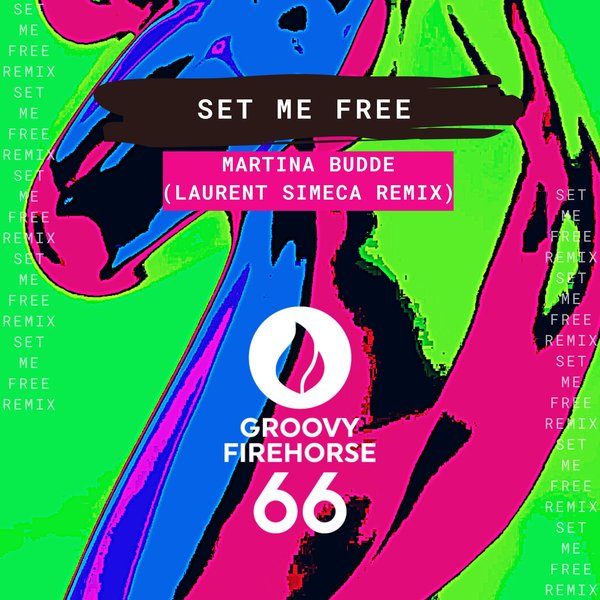 Find Out More & Follow
https://www.instagram.com/martinabuddeofficial/
https://www.facebook.com/martinabuddemusic
https://www.tiktok.com/@martinabuddeoffical
https://open.spotify.com/artist/59ERTANtJkiNqj0LPFAC4T?si=keTBitAyTMqXvVpaaphEtg
https://www.youtube.com/@MartinaBuddeOfficialGermany
https://soundcloud.com/martinabudde