The latest release from  the prestigious DJ DeeperLX is this fresh new music video for the incessantly catchy Dance anthem 'Island Eye,' – the track was recorded back in 2016 at the iconic Astarte Recordings with the prolific production duo of Ibiza based DeeperLX and the island's native 6thSense, better known as IbizaEliteElement. Island Eye's dub version was primarily released on IbizaEliteElement's debut album 'Software Of Planet Earth' in 2020 which at total contains 9 tracks of various electronic music genres throughout dance and chill. 
The powerful track flaunts all the essential elements of a typical deep house/techno, dance track; huge, grooving bass symmetrically mirrored with a sub drenched kick, ear worm off beat hi hats contrasted by alternating, crisp snare & claps, spacey & stacked piano chords, The powerful track flaunts all the essential elements of a typical deep house/techno, dance track; huge, grooving bass symmetrically mirrored with a sub drenched kick, ear worm off-beat hi hats contrasted by alternating, crisp snare & claps, spacey & stacked piano chords, percussive bongos ornamented throughout and the mix is idyllically completed with an emotively driven & dynamic vocals from Dubai singer Kati M performing spiritual lyrics written by DeeperLX, ornamented throughout and the mix is idyllically completed with an emotively driven & dynamic vocals from Dubai singer Kati M performing spiritual lyrics written by DeeperLX, recorded in Gad Music Production Studio.
'Island Eye's' music video features the scenic, cascading mountains & rural landscapes of the gorgeous Ibiza North Coast, particularly at the historically magnificent Pirate Watchtower, built prestigiously back in 1763 to 'protect the island from pirate attacks.' Alongside these elegant views, 'Island Eye,' shows us Ibiza's top dancers & performers, who have collaborated with the Island's top clubs, and a bongo player – leader of known Benirras Ibiza beach drum sunset rituals. Both the single and its accompanying video are unmissable masterpieces for any Deep House/Techno or Electronic music fan – 'Island Eye,' is a truly essential listen.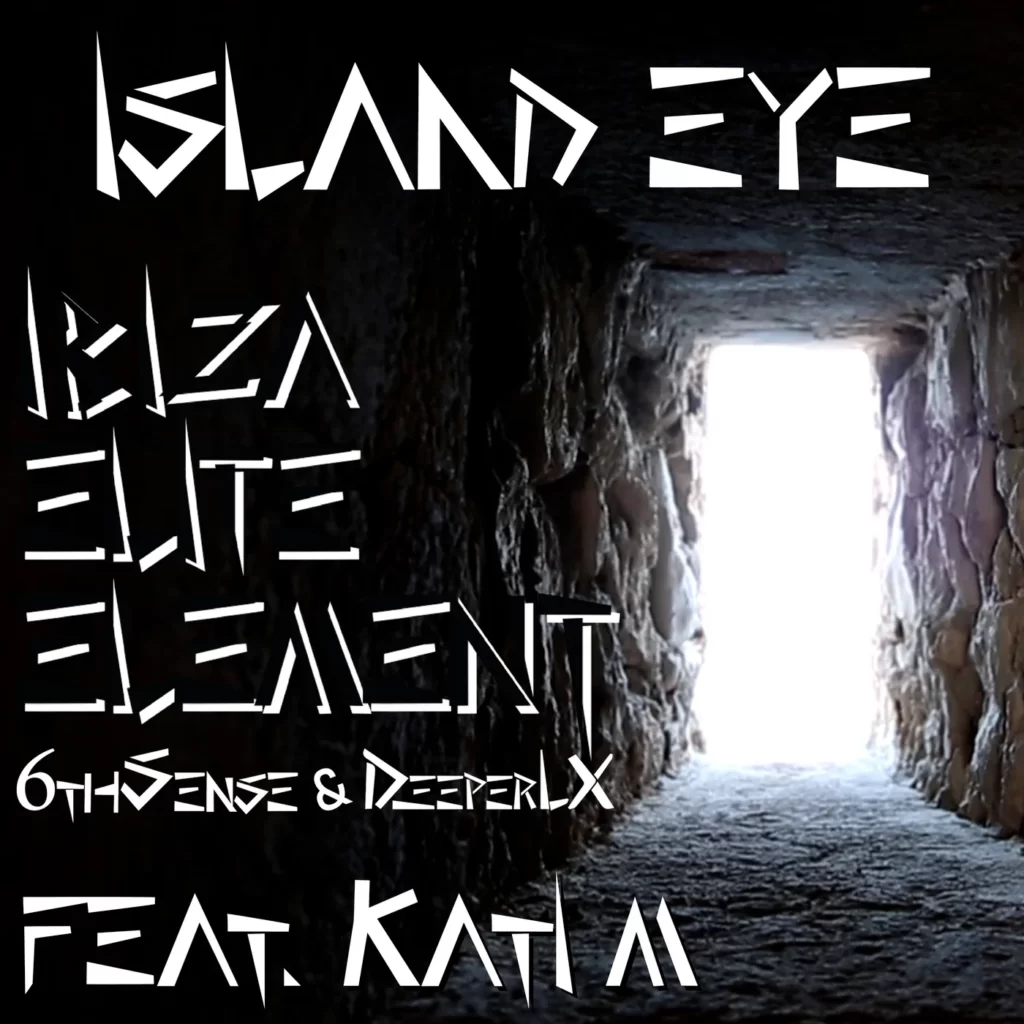 Listen / Stream / Download Link
https://ditto.fm/island-eye-ibizaeliteelement-6thsense-deeperlx-featuring-kati-m
GETTING TO KNOW DeeperLX (IbizaEliteElement)
Introduce yourself and your project
Hailing from culturally enriched Ibiza, I am a vinyl/turntable DJ, music producer/lyricist and director of music videos. I focus on embodying the art of authentic DJ'ing, insistent on utilising a 'massive case of analogue vinyls' during live sets across Ibiza and beyond. I adore to perform sophisticated mixes on the decks while ruling to the sound dynamics of the vinyl records. I created the 'ritual performance platform' of IbizaEliteElement, which has incorporated dancers, performers, live acts and instruments into live sets and more.
Explain what musical genre fits you best
Melodic house and techno, dance tracks with grooving bass, deep synths, tribal bongos, completed with and dynamic vocals or voice samples.
Were you connected with music from a young age and did anyone inspire you?
I've been enthralled by the captivating nature of music from a young age. I embarked on my musical journey when I began playing guitar and studied at a musical school, which enabled me to advance my skill set and craft.
My first inspiration was Grandma. It was her who led me to the musical school. She also used to have an old gramophone and vinyls and remember as a little boy I was loving to play and turn the records when one side was finished. Then, in the late 80s came bands like Depeche Mode whose electronic sound inspired me all the decade and The Prodigy in the late 90s just before my first underground dance club experience.
What kickstarted your music career?
When I visited an underground dance music club for a first time, besides falling in love with house and techno music, I was also fascinated with the sounds' power: huge massive baseline-massage vibrations completed with warm high and middle range. I was standing next to the big speakers for hours, getting goose bumps whilst being in other dimension.
During that time all the DJs where using only real analog vinyl records and turntables to play the music. It was in the late 90s, at club Oxa in Zürich, Switzerland. It made me so enthusiastic that I started to hang around vinyl shops and collect the records. I also took DJing classes and got my first Technics turntables to practice.
When I first got into tempo/beat matching and could start generating the mixes, I was amazed of the possibilities that came from creating my own live music/sound while mixing 2 different tracks together. What fascinated me also was that while tracks are composed in variety of different components, it enforced me to correctly choose next coming track to mix with the currently played one. As a guitar player I've found the fact that I'm creating my own music and the whole DJ sessions with equivalently real musical instruments, while using the analog machines-turntables with physical vinyl records to create own and unique analog sound – that's why I'll always hold on to this real instruments!
Tell us more about your sound and how it's evolved over time
It's blends deep, melodic, groovy and energetic dance. These elements are the epitome sound of the Universe in our music production. Our album 'Software Of Planet Earth' contains 9 tracks of that flow from deep house, tech house, melodic deep dark techno, down tempo, eventually breakbeat essentials. The whole compilation presents the spirit of various genres, just like DeeperLX's live DJ sets, they bring an evolution and story line from the beginning up to the end. Besides house and techno, the inspiration comes from the other musical genres, including various bands. Together with the fellow producer 6thSense in 'Astarte Recordings' studio in Ibiza, we've evolved to use as many hardware instruments as possible for the composition- we adore huge massive analog sounds.
As for DJing, there is a radical difference in house and techno music with a speed today. All of it was quite a lot faster years ago. However, beside new vinyl records, I still collect older ones. There are many old tracks that sound just as good as today's. Many masterpieces have become anthems and are unbeatable so I just play them on the turntables with the pitch control pushed up to lower the bpm. I get new energy and inspiration for the next coming mixes with each fresh vinyl record coming into the DeeperLX decade's collection. For to perform the unique live shows I love to collect and play 'vinyl only releases', and music that was not released digitally.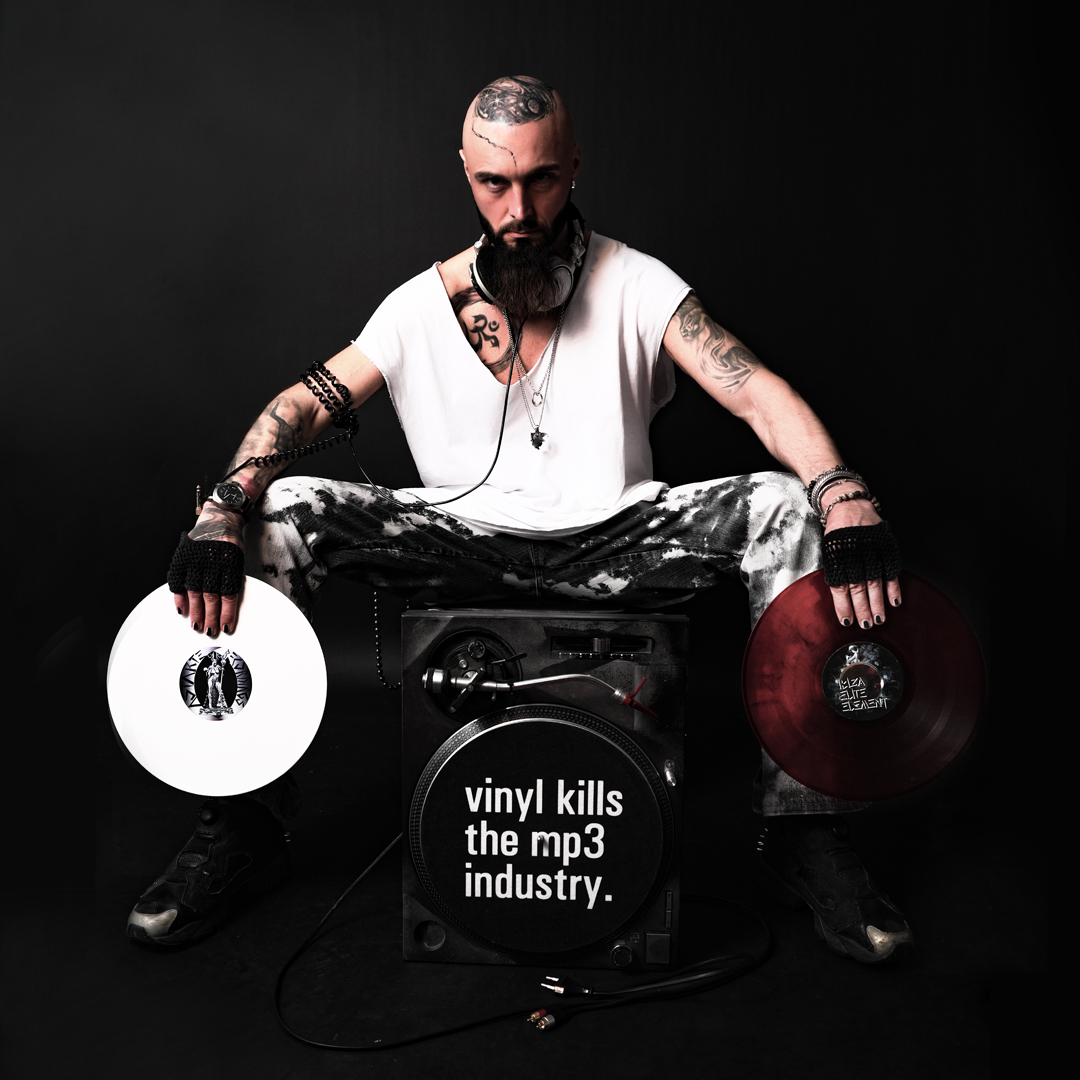 Any words you want to share to encourage other artists or producers?

Real DJs play vinyl. Music producers are real DJs when they play vinyl.
How do you nurture your industry relationships?
Building a community as IbizaEliteElement. The 'ritual performance platform' is me incorporating Ibiza dancers, performers, live acts and instruments into the sets. While living and performing in Ibiza I've had opportunity to meet the island's professional performers. They inspired me to create the performing group. We set up the concept, designed costumes and started practicing the performances at plenty of the island's private villas parties. This was all while the project for 'Island Eye' music video was underway. Our meeting point became Benirras beach where we join the sunset rituals and take inspiration with the spiritual sound of hippie bongo players.
Is there anyone you'd like to thank that's been crucial to your journey?
Yes, several. It all began with my Grandma. For the DJing skills, I credit the 2 tutors I was blessed to have on the beginning when I took my classes. Those guys showed me the art in a proper way as per musical rules and fortunately, that time on the real instruments- vinyl records and turntables. For IbizaEliteElement music production, I'd like to thank the most talented producer who has ever been born on the island of Ibiza: 6thSense. For the music video shooting for 'Island Eye', the entire crew of IbizaEliteElement- dancers & performers, bongo player- leader of Benirras Ibiza beach sunset rituals, costume designers, make up artists, cameramen, editors, constructors, advisors. For recording of vocals on 'Island Eye', I'd like to thank the Dubai crew, singer Kati M for bringing her beautiful voice into the song and producer DB Gad for his unique recording ideas.
Name 3 songs you love and what they mean to you
There's a special significance for each of the all 9 tracks from 'Software Of Planet Earth' album. Name 3:
1) Ohh My New One
This groovy melodic dark soul techno track brings me to the other dimension. Extremely hypnotic.
2) The Present
The composition was a present from 6thSense for me. I did the mixing and mastering. We did use a short version of the track for a music video 'The Present' (DeeperLX  DJ Ritual).
3) Crashed (dub)
Although the original version of the track is composed as masterpiece and contains plenty of instruments/elements, I'm amazed by the overall idea of the composition an authentic groovy base line of this dub version.
What's your favourite piece of studio equipment or software?
Logic, Cubase, Funktion One, JBL, Akai, Roland.
Name your favourite club or festival and how it makes you feel
I remember I did my first DJ gig at Streetparade, Zürich 2002. All the DJs were playing real records at that time and vibrations ruled and rumbled through the town.
One of my international DJ gigs was 'Ibiza Party', a festival in Bratislava, Slovakia. I was performing there together with David Moreno, director of 'Ibiza Global Radio' at the time, where I was running weekly radio show of 'IbizaEliteElement'. The festival was packed with a crowd hungry for real Ibiza DJs. It was an amazing experience with pure Ibiza vibes.
Name an outlandish rider request?
As a DJ equipment of today's it's Technics turntables, which is quite sad for the sound quality of the live performances, DJ acts and prestigious underground electronic music culture at all. Every proper club or venue should offer at least 2 decks although vast majority of today's DJs are coming with usb and use simple file players. Then I would say the mixer Xone 96 for the best sound results. As far as for DJ tables as per performance reasons it should be minimalistic designed means standing out with open space so that the whole performer can be seen. In my point of view these requests are not bizzare at all and should be basics at any venue, but nowadays they all seem to be outlandish.
Favourite clubbing memory and who or what did it involve?
Having Conor McGregor at my DJ gig in Dubai – Orange Chameleon, The Palm Jumeirah West Beach, it was definitely a pleasant surprise.   
What famous quote represents you best?

Real DJs play vinyl.
If you could play at any venue, where would it be and why?
Benirras beach, Ibiza, accompanied by live bongos for a sunset ritual.
Music is…..
Part of the light. An eternal cycle of celestial symphony. The secret of our bodies' motion through positive mental energy. The universal harmony. The concert of the Universe.
One song you really couldn't live without and why?
Island Eye by IbizaEliteElement feat. Kati M, lifetime memories. So many long stories behind the track recording in IbizaEliteElement's 'Astarte Recordings' studio in Ibiza. It was a life story and unique idea of music video shooting with one of a kind story of editing. There's a special story behind the writing of the lyrics too.
Namedrop your favourite 5 artists or DJs (past or present)
Depeche Mode
The Prodigy
Westbam & Afrika Islam – Mr.X & Mr.Y
Rolando
Sven Väth
What was your first music memory and how did it fuel your fire?
As a DJ/producer, it was the club Oxa in Zürich. It was there I got involved with house and techno music and fell in love with the turntables and power of the vinyl record .
Tell us more about your plans for the future
New music releases, new music videos, vinyl releases, all vinyl set gigs, particularly as DeeperLX or in collaboration with IbizaEliteElement and more.
Any worldly advice you'd like to share?
Music sounds better on Vinyl.
Follow & Find Out More
Spotify Link
http://open.spotify.com/artist/4bs8jcNHENrzRTUY1QM6wJ
Social Media Links
https://youtube.com/IbizaEliteElement
https://www.instagram.com/deeperlx.official/
https://www.instagram.com/ibizaeliteelement.official/
https://www.facebook.com/DeeperLX.Official
https://facebook.com/IbizaEliteElement.Official
https://soundcloud.com/deeperlxofficial
https://soundcloud.com/astarterecordings
https://www.beatport.com/label/astarte-recordings/108145
https://www.tiktok.com/@deeperlx.official
https://www.tiktok.com/@ibizaeliteelement.ofc
https://www.youtube.com/DeeperLX
https://ibizaeliteelement.earth/