This year, ADE green returns to Felix Meritis with 14 compelling programs surrounding energy, circularity, mental health, water, plastic waste, storytelling, leadership, co2 compensation, innovation and renewable materials in the music industry.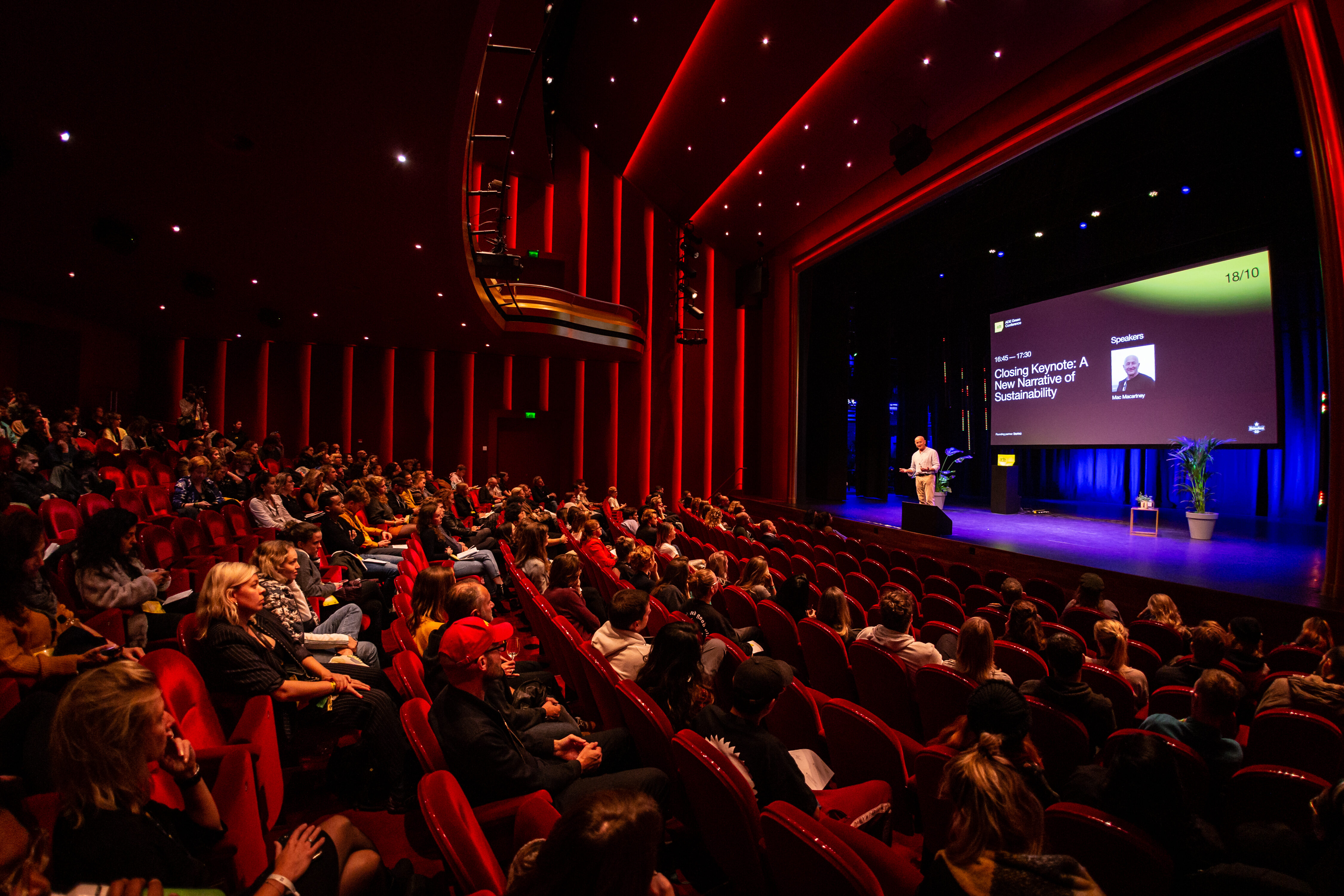 Here are 5 programs to check out!
 VR Session: Re-Imagine Your Paradigm of Wealth   09:30 – 11:00 
Deep-rooted assumptions defining wealth are taught to us from childhood, framing our life-long definitions of wealth. The speakers invite you to question your assumptions through Virtual Reality and go beyond the definition of success, opening up a space for collective enrichment.
Dorine van der Wijk (The Great Realisation) is an experienced VR host and will guide you through an exclusive Virtual Reality session.
This session is designed to facilitate an interactive sensory conversation and challenges the way you value and experience wealth and success. This session gives space to stand still, to personally reflect, to take a breath, to question. You are invited to remember what you have always known to be of value to you. On a collective level, your contribution lays the foundations to open up a space to enrich the measurement of true wealth.After this morning-session, you will walk away feeling enriched ready to dive into ADE Green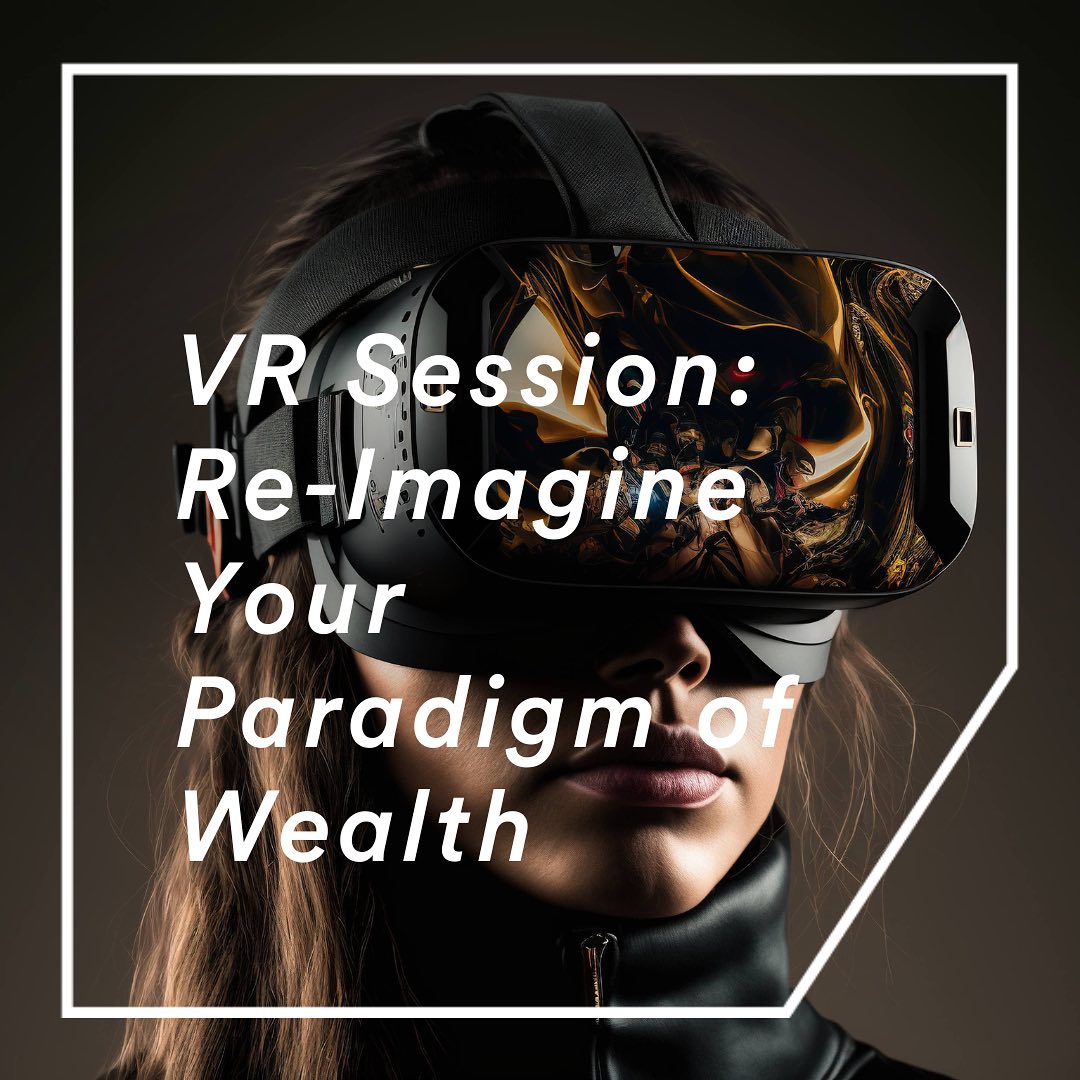 Creating Safer Spaces in Clubs & Festivals 11:15 – 12:00
Speakers: Mattanja Ewida (SexMatters), Julienne Beijer (SexMatters)
Nightlife: a unique and amazing space for music exploration, social interaction, and self-discovery. One would hope that everyone can have a beautiful experience in clubs and festivals but discrimination and misconduct – sexual or otherwise – still happens in this world. Addressing these topics isn't easy, and dealing with the situations as staff is even harder, but having conversations is the vital first step towards creating safer spaces for everyone.
Mattanja Ewida and Julienne Beijer from Stichting Sexmatters know people need to have the proper knowledge and training, as mismanagement could be harmful. In this interactive workshop-for-all, they provide you with the tools to broaden the understanding of other's experiences in clubs and festivals, share their expertise with social safety training and educating awareness teams. They will answer questions such as:
– What is social safety and how does it manifest in clubs and festivals?
– What's important when running an Awareness or Social Safety Team, and what are the challenges?
– How do you begin to incorporate social safety procedures into your events?
Carbon Offsetting: How and When to Do It
Speakers: John E. Fernández (MIT Environmental Solutions Initiative), Sven Jense (Climate Cleanup), Richard Phillips (Julie's Bicycle)
Moderator: Claire O'Neill (A Greener Future), Herman Weeda (Sketchy Business)
This workshop, tailored for music artists and events dives deep into the complex world of measuring, emissions, impact responsibility and different ways to compensate or offset the consequences of our actions.
Most artists and festivals currently have an unavoidable impact on the climate (and more). The question of when, and if so, how to best take responsibility and offset this impact, is one of the big ones of our time.
With renowned sustainability experts, the help of a visual storyteller and some of the most engaging concrete best-practice examples out there, this workshop will navigate this complicated and multifaceted topic with an aim to come out at the other end with a beautifully visualized set of clear and practical ground rules 'when' and if so 'how' to best offset your current unavoidable emissions (and other consequences) of your event or tour. This workshop answers the following questions:
– Is offsetting a good idea? and if so when and how?
– How can we measure our impact on the world around us? How can we quantify it?
– What is out there when it comes to good offsetting programs? And best practices of artists and festivals?
How Jayda G Inspires Climate Action 12:15 – 13:15
Jayda G (DJ/Producer/Activist), Nicolas Brown (Award-Winning Director)
Moderator: Greg Cochrane
In this captivating Q&A session with Jayda G and Nicolas Brown, they discuss their forthcoming documentary Blue Carbon, a compelling appeal to dance music lovers for preserving our planet's crucial coastal ecosystems.
Grammy-nominated Music Producer and Environmental Toxicologist Jayda G, along with award-winning Director Nicolas Brown, will guide us through their journey of exploring and documenting the significance of Blue Carbon ecosystems. Expect a deep dive into their creative process, the scientific exploration, and their mission to bring conservation awareness to new audiences through an unexpected fusion of dance music and a nature documentary. They answer the following questions:
– What were some of the most impactful experiences during the making of Blue Carbon?
– What does it take for an artist to take a stand in the climate crisis?
– How can we, as individuals and communities, contribute to the preservation of Blue Carbon ecosystems?
How to Support Mental Health in a Demanding Industry  16:15 – 17:00
Speakers: Laidback Luke (DJ), Anne Löhr (Dipl. Psych.)
Moderator: Renske van Kollenburg (SAIREN)
This panel focuses on mental health in the electronic music industry. How do we foster healthy working conditions in this fast-paced environment? It goes beyond the available online resources to reveal personal insights and hands-on advice from veteran DJ Laidback Luke and music industry therapist Anne Löhr.
The mix of late hours, long days, frequent travel, competitive environments, insecure working conditions and potential substance use often take their toll on the mental health of artists and music industry professionals. DJ Laidback Luke shares his personal advice on how he stays mentally fit in stressful times, while therapist Anne Löhr adds some best practices for event organizers, artists, managers and bookers for increased overall wellbeing throughout the whole electronic music scene. The panel is moderated by Renske van Kollenburg who is an experienced electronic music industry coach. They dive into the following questions:
– What can you do if you are suffering from mental health problems as a result of your work?
– How can festivals and clubs create a healthier work environment for their artists and crew?
– How can artist managers take more responsibility for the wellbeing of their artists and themselves?
– Which changes need to be made to make the music industry a healthier place?
on Friday October 20th between 9:00-18:00
To join the ADE Green programs, you need an ADE Pro Pass or ADE Green ticket
All ADE Pro Passes have sold out but you can still purchase an ADE Green ticket here