Every so often a breaking new artist flies in from under the radar and Adala is flying in fast. With an instantly recognisable distinction to his name expect to be hearing a lot more of this Iranian born, now Cologne based producer and DJ as he ramps towards the spotlight.
With humble beginnings as a Hip Hop producer and live percussionist it's very easy to see that Adala holds a unique understanding of rhythm and the fundamentals of what forges a great track. Already appearing across a bevy of formative labels including Groovematics, Run Records, Street King, Rimoshee House, Shibiza Recordings, Inhouse, No Brainer Records and Blue Coffee Records it can be argued the his sound is already a firm fixture on the international club scene.
His very first release was born from a remix for the iconic Todd Terry on his own Inhouse label which instantly transported Adala onto a global platform. Following each release we continue to see his loyal following and new fans gather as his ascension through the ardent electronic ranks progresses.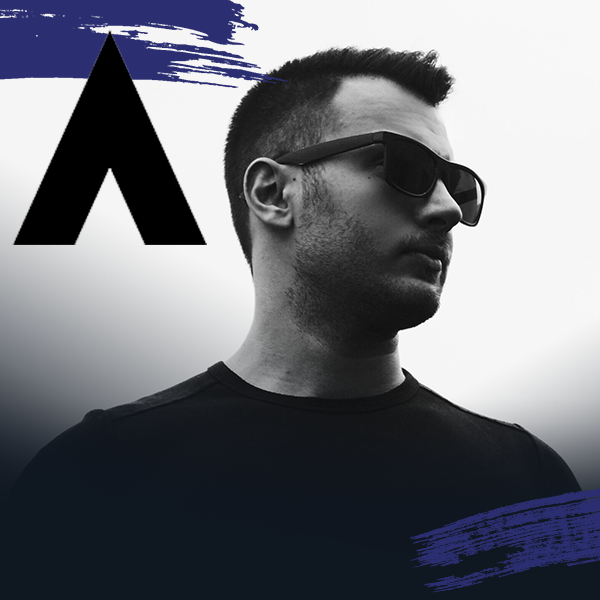 Here's a few interesting things the DJ / Producer had to share:
Tell us about how you first got into music?
"It was something in me since I was a little kid. Music was always a part of our family and my sister's Piano was one of my greatest toys. I have played Violin for a while and then switched to percussion because of the kicks and energy. This gave me a feeling that I had never had before."
After that, when I was a teenager I was heavily into Hip-Hop music, and for me the beats were more interesting and held more weight than the singer or lyrics, so I started to make some of my own beats within the basic software I had simply for fun and for my friends to enjoy.
With the flash of Electronic Music coming to Iran, I soon found myself moving in that direction, and the big Iranian names like Dubfire, Sharam, Dj Behrouz, Nima Gorji made me also think that I could be able to reach great heights one day.
Friendship with talented and successful artists like Farshad Ferry (Shibiza Recordings) & Habischman has obviously boosted my career and helped me for a great start with a Remix for House legend Dj Todd Terry."
How does your Iranian culture influence your music?
"Well, I try to take it as an advantage. Iranian culture and musical styles are completely different and if you are smart enough, you can bring this into your music and DJ'ing and I firmly believe that it's something new for the people in the rest of the world."
You are currently living in Cologne, what made you move there and what projects are you getting involved in?
"Everybody knows that Germany is considered one of the best countries for supporting the electronic music industry. I think especially Berlin and Cologne, so I decided to move here and continue my career in a professional scale alongside other talented and profile artists and obviously inspired by the mix of mind-blowing clubs here and around Europe. At the moment I'm working on some great new tracks, which will be ready soon and also my latest track "Soylent Green" was recently released on Street King the King Street subsidiary, which was a great honour."
Who are your biggest influences in music and why?
"When I see so my Iranians, worldwide doing such a great job and being heard by so many, its really motivating for me. In Electronic Music, as I said we have so many modern big names, in Classical we have Ramin Djawadi who makes outstanding soundscapes for films and series, I think this side of the business suits me well. Every artist talks about the hardships that they have faced in life or now its prevalent the tolls of consistent touring and travels, lack of sleep etc. When I hear these kind of things it further activates me to do it my way, engage and experience with the motivation to do it."
If you could play one club which one would it be?
"It's hard to pick just one, but I think I would go for Amnesia in Ibiza. I absolutely love the atmosphere, the crowd, the energy, everything compressed at such a high velocity. I would suggest every DJ should have at least one 'Amnesia night' in their career."
What artists do you think are hot right now and why?
"There are so many artists which I actively follow, and strangely most of them are actually in Germany! At the moment i'd definitely mention Hot Since 82 outside of this territory. He is at the peak of his career right now and it's refreshing to see, with his own label and branded party's all across the world .. oh and I really like his DJ'ing style a lot."
If you could own record label and it's collection/ discography which one would it be?
"It`s really a difficult question because there are so many outstanding labels out there I feel. One of the greatest I can say that has firmly stood the test of time is Defected and their Defected In The House outlet. Their team has everything fully together : the character, the vibe, everything goes exactly in the right direction simultaneously and keeps part of the House industry machine moving forward and its wheels turning in my opinion."
Find out more and follow Adala here:
https://www.facebook.com/adala.official/
Take a listen to the latest Adala mixes:
https://www.beatport.com/artist/adala/295165
As they often say, music speaks a thousand words so stay tuned for more Adala updates in 2018.
Full EPK available here:
https://everydayagency.co.uk/wp-content/uploads/2018/03/Adala_EPKcompressed.pdf