Cerrone, the legendary French King Of Disco and one of the architects of electronic music, has today announced a double vinyl edition of his greatest hits: Best Of Cerrone. Celebrating 45 years of his iconic career, the double vinyl is out on October 8th (on Virgin Music via Because Music) and available for pre-order today.
Best Of Cerrone and Best Instrumentals | Out October 8th
on Virgin Music (via Because Music)
Preorder HERE
The tracklist includes iconic Cerrone songs from the 70s like Supernature and Love In C Minor as well as more recent hits like The Impact, from his 2020 album DNA. There will also be a separate vinyl of instrumentals of his hit records, available for the first time ever on vinyl.
Cerrone recently began performing again in the mid 2010s after a prolonged absence from the scene. Inspired by his newfound knack for DJing; Cerrone has played solo shows and appeared at festivals all of Europe in recent years before taking a hiatus due to the pandemic last year.
Cerrone is considered to be one of the pioneers of electronic music; being one of the first to experiment with synthesizer and prolonged percussive breaks in the mid 70s; laying the groundwork for disco. In fact Mixmag credits "Cerrone's contribution to dance music is as important as Giorgio and Kraftwerk's". With a greatest hits album on the way, Cerrone looks to put an exclamation point on his illustrious career.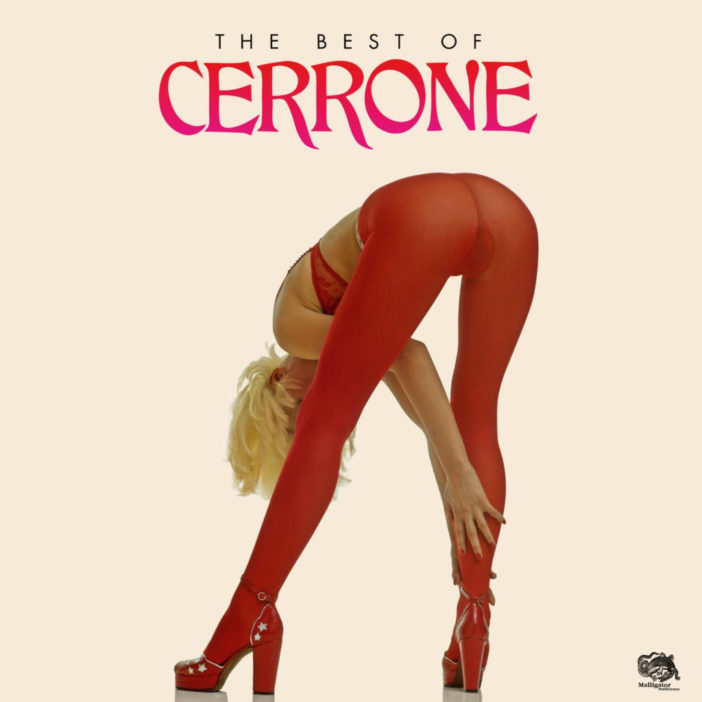 Best Of Cerrone Tracklist
Disc 1
Supernature (Edit)
Cerrone's Paradise (Edit)
Look For Love (Edit)
Love Is Here
Je Suis Music (Edit)
Give Me Love (Edit)
Freak Connection (Edit)
Music Of Life (Edit)
2nd Chance (Feat. Tony Allen)
The Impact (Edit)
Disc 2
Love In C Minor (Edit)
You Are The One (Edit)
Midnight Lady (Edit)
Hooked On You
Therapy (Feat. James Hart)
Rocket In The Pocket (Edit)
Bodytalk
Got To Have Loving (Edit)
Club Underworld (Edit)
Support Cerrone on Social Media
Facebook | Instagram | Twitter
Listen to more of Cerrone