Over the past few months, news of the forthcoming Eton Messy album has really engaged the broader music industry. Considered movers and shakers for over a decade, their own unique brand of House continues to fluidly influence the scene. Leading into the countdown for their timely December release, we took a little time aside to talk to Cortese one of the imprints leading artists.
Artist name and location?
Cortese – Brighton / Manchester
Introduce yourself in one paragraph:
Hi ,we are James and Bryn aka Cortese, we met in college back in Basingstoke and started making music together at De Montfort University. You might have heard our track Renault Sport in a Spotify playlist.
What does it mean to be involved in the 10 Year compilation for Eton Messy?
Honestly it means a lot, Eton Messy were one of those labels that everyone was listening to at college where we met, some of the tunes on that channel were what we really bonded over. It's mad that 10 years later, we're involved with names like that which have such personal importance to us.
How did you first connect with the label?
Ed reached out to us after we had released Apricot and asked what we had lined up for the next couple of months. Being honest we had nothing at the time but what would eventually become a Clam Factory. It was something a bit different for us so we were hesitant as to whether it was what they were looking for in a release from us. After that release we have developed a nice working relationship, Ed and Charlie are great guys and we love working with them.
Tell us a little about your featured song on the album.
So it's a collaboration with 2XM and Anya Sweeney. It's quite a laid back little house tune, with some of those characteristic 2XM melodic synth lines and Anya's vocals move in and out of the track quite mesmerisingly. We mostly worked on the lower end of the track but all the elements play our strengths as artists. All of the different influences really shine on this one and It was a pleasure to work on.
Were you connected with music from a young age, or anyone in particular inspired you?
We have always been musical people.
I (Bryn) played guitar in a band in secondary school, I used to be really into metal music and IDM, I think my 2 top artists on my old last.fm profile were Slipknot and Aphex Twin. Make of that what you will. Rage Against the Machine's debut is one of my favourite albums. I always found this sort of stuff more magical than the artist's ability to play the songs that they were recording.
I used to play drums in an indie band (James) back in school but was always keen on electronic music from watching MTV dance and listening to Radio 1 as a kid. In Uni, I spent most of my free time trawling through Soundcloud and that's how I began to find the types of music I really loved. I think one of the most profound moments for me was discovering Andrey Pushkarev's radio mixes from out in St. Petersburg. I knew I wanted to start making music more than ever when I heard some of the tracks in those.
What first kickstarted your musical career?
We were living in Reading with our friends James and Tom, making tunes, getting them to the point of being nearly finished and then just abandoning them and starting something new. This was all through Uni and up until 2018 when the boys essentially shook us and forced us to release the Swedish Jake EP. In retrospect we can point a lot of holes in that release, but it taught us to let go of our ego a little and realise that it doesn't have to be perfect. Finishing things is something that needs practice. So then we proceeded to release nothing for a year and brought out Renault Sport and the rest is history.
Tell us a bit more about your sound and how it's evolved.
We've always loved big synths and melodic music. Old-school trance and 90's records are some of our favourite things to draw inspiration from. How that manifests itself is different for every track with us. We've been doing a lot of garage related stuff recently because we just love writing garage drums but our real love for electronic music lies all over. We just tend to write whatever comes easiest on the day. We don't really want to be boxed into a specific scene or style because our influences are just as diverse as some of the tunes we've been creating.
Any words you want to share to encourage other artists and producers?
We'd like to reiterate what we said earlier and just finish stuff. Get it out there for people to listen to. It's not going to be perfect, but the next one might be better. Just keep going and the things that you struggle with will get easier.
Networking, consistency, character, approach… what and how do you initiate your industry relationships?
During lockdown we had a lot of free time to try and reach out to people through Instagram and sending demos to labels over email. It's kind of ironic to have found more success building relationships without being able to leave the house but it did the job.
We always just make sure that we get back to people who hit us up as well. You never know who could be the person to unlock the next door for you.
Is there anyone specific you'd like to thank that has helped you evolve and why?
Everyone who's supported our music since day! Baloo, Movement, Adam, Baeys, ELK and the rest!
Name 3 albums or labels that have inspired you the most.
Jon Hopkins – Immunity
Bambounou – Orbiting
Frits Wentink – Rarely Pure, Never Simple
What's your favourite piece of studio equipment or software?
Just stock Ableton Live, Icloud and Zoom. makes our workflow so much easier when we don't have to worry about compatibility.
Name your favourite club or festival in the world, and how does it makes you feel?
We really loved Junction 2. Wicked line ups, setting and organisation.
Name an outlandish rider request?
Favourite clubbing memory, who or what did it involve?
Potentially seeing Aphex Twin at Printworks.
If you could play any venue, where would it be and why?
We really fell in love with Printworks, it has to be that. Hoping to God it doesn't go anywhere.
Name drop your favourite tunes, artists or DJs (past or present)
Right now we're really into Traumer's new alias Jinger, Mr. Sosa and Tyvion Valentine.
What was your first music opportunity and how did it fuel your fire?
Probably breaking through with Renault Sport. It gave us the motivation to go out there and do more!
Tell us more about your plans for the future.
We've got a release coming out on Just Her's Constant Circles label and a few more bits cooking for 2022!
Any worldly advice you'd like to share?
Never delete a well-developed project file. The chances are, you'll come back to it another time and find at least one good layer to bring into something new.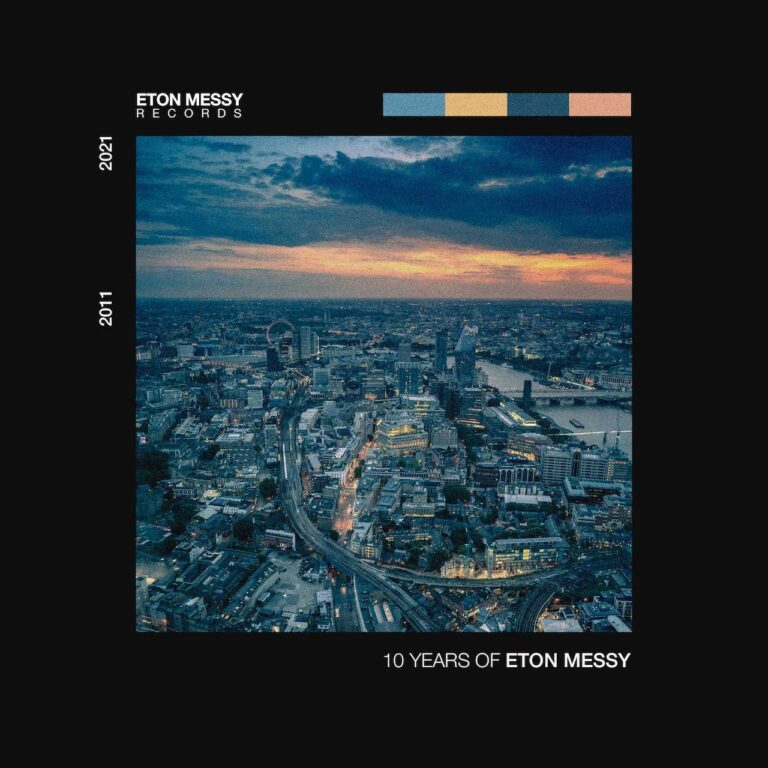 10 Years Of Eton Messy Released 3rd December
Get ready for the Eton Messy 10th Anniversary as we lead into the full album launch. Take a sneak preview of 10 Years Of Eton Messy here on JUNO and get your advance orders online now.
Find out more & follow
Cortese:
@cortesco www.facebook.com/cortescomusic | www.instagram.com/cortescomusic/
www.etonmessy.com | http://youtube.com/Etonmessy
http://soundcloud.com/etonmessy | http://instagram.com/etonmessymusic/