Electric Mode is always on a mission to uncover unique and cutting edge talent that support the love of the underground House scene. This time around, we had the chance to catch up with Bogota DJ Carlos Andrés García or you may know him by his stage name Cales & Mr Hyde (inspired by Robert Louis Stevenson novel: "The Strange Case of Dr Jekyll and Mr Hyde"). 
He is one human being composed of two musical entities: the House music nature, its funky, its rich and infectious spirit, driven and rhythmically influenced by the raw energy of the deep and tech sounds. His unique and special style of mixing elements between darkness and light, both in his DJ sets and in his creations as a producer and composer (Dualism Records, Lectro Chik, CandyBeach, My Own Beat Records). The result is an experience between the beauty of the contemplative state of mind and the joy that provides the groove.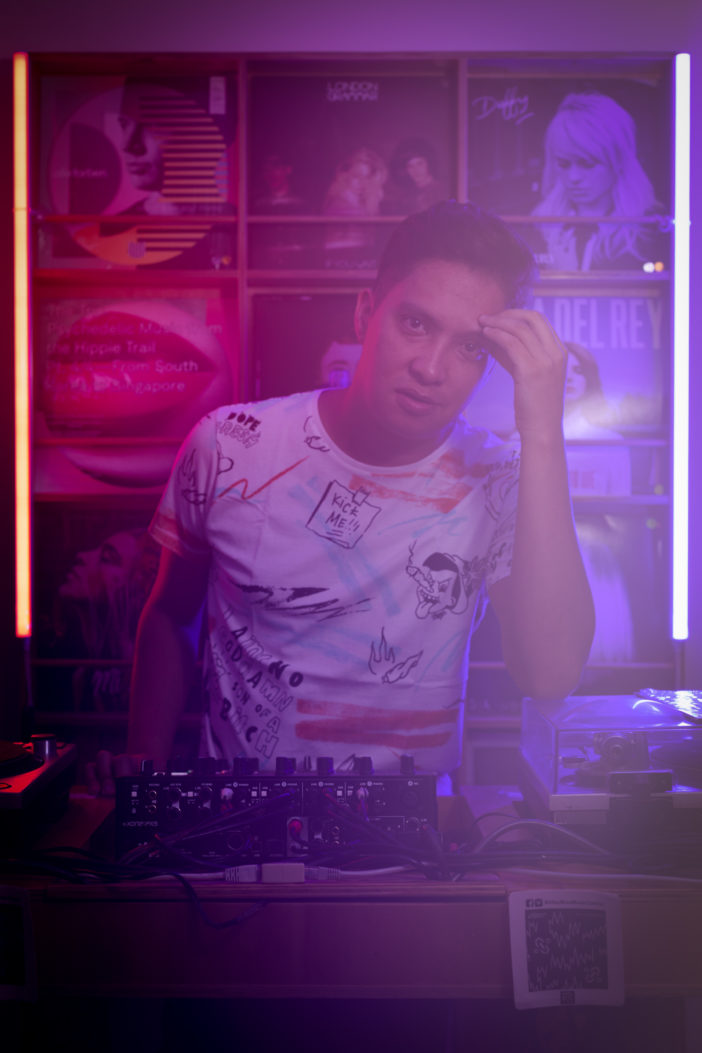 Tune in below and get to know more about Cales & Mr Hyde's along with his recent Electric Mode debut 1987 – ready to tear up the clubs!
Artist name and location?
Cales & Mr Hyde, currently in Bogota, Colombia, South America.
Introduce yourself in one paragraph:
I´m Cales & Mr Hyde. Artist, Dj, Composer, Producer, Music Business Advisor, and more recently Vocalist, born in the city of Armenia, Quindio, part Colombia´s coffee region. I´m just one person, don´t get it wrong, but a person with two music personalities that mixed, clash, complement and play with each other, to create my unique sound and music style: music under the influence of my Colombian roots, along funky, jazzy and acid vibes.
Name 5 labels that have inspired you?
Two classic imprints that made me get in love with House Music were Subliminal and Ministry of Sound. That was almost 15 years ago, but I still think of them like some of my basic inspiration to the work I do today. Then, more recently, I´ve been following and enjoying the music released by Brique Rouge (specially their most acid and funky sounds), S&S Records (Steve´s Silk Hurley Record Label), and MoodyHouse Recordings. Last, but not least, I must say I feel honored of making now part of Electric Mode, since is a Record Label that certainly is being part of my sets as a Dj and my inspiration to create music.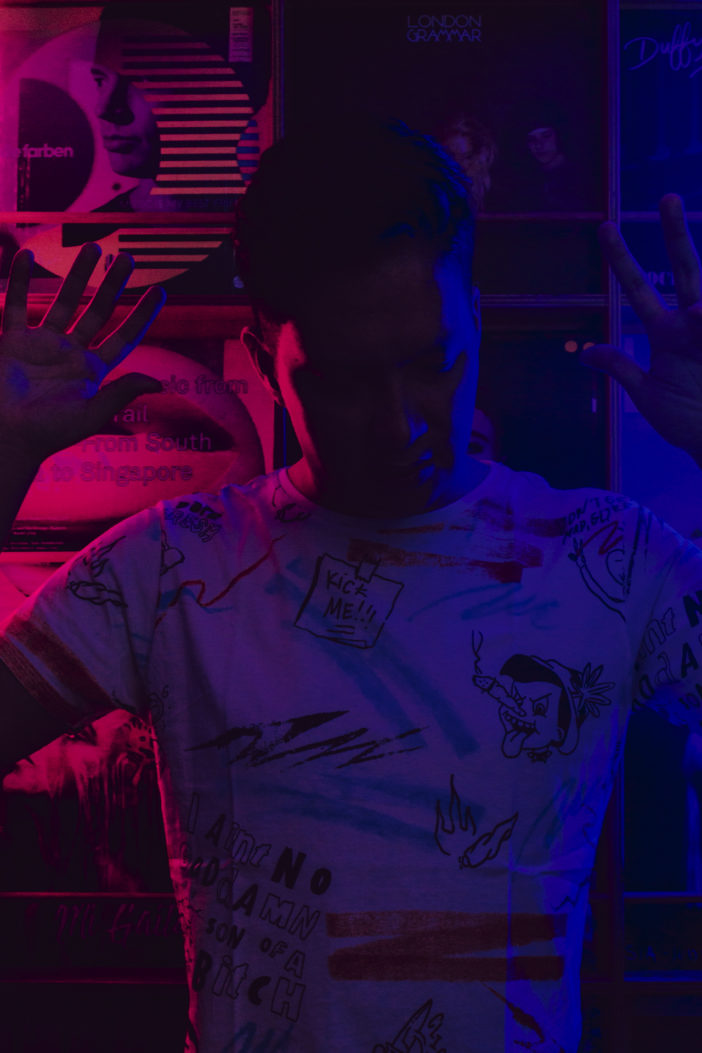 What's your favourite piece of kit?
I love Ableton´s Push 2. It´s for real a really versatile piece of hardware at the studio (or live). The possibilities with it are endless.
Favourite club or festival and why?
I´d just say that I´d love to play someday at the legendary Ministry of Sound in London.
Name an outlandish rider request?
I don´t know if outlandish, but since I still use CDs to play, I always request in my rider a spacious table next to the equipment to locate my CD case.
Favourite clubbing memory?
Wow, it´s been a lot of years clubbing, so there are a lot of awesome memories. But I can summarize all those memories in the feeling and emotions music creates in the dancefloor. In special, those perfect moments when you just dance and forget everything else, those kind of goosebumps and electricity running through your body moments.
What quote represents you best?
I´m Cales & Mr Hyde, the one and the other 😉
What connected you to Electric Mode?
I got to know the label through the new work of Soul Central, one of my favorites from long time ago. Once I saw they came back with new and awesome sounds, I started following the label. After I got invited to come onboard, such an honor to me. Thanks guys by the way! 😉
Collaborations or flying solo – elaborate on this?
Do I have to choose? Hehe. During my career I have done both. Sometimes I have ideas that I really enjoy working alone in my studio, spending hours and hours by myself, crafting little my little my work, the most of the times learning new stuff on the way as well. Just me, Cales with Mr Hyde hehe. Then, there have been these other times that we get to gather with some fellow colleagues, creators and producers like Jorge Jaramillo (aka Who Da Funk), Cesar de Melero, AbrasivePig, and we find ideas in common. These processes are normally more time efficient, but I learn a lot from those experiences too. I learn different ways of creating, of approaching to music and to our art. I think then, each one of these possibilities are different, but both have great advantages, so I choose to work sometimes solo, sometimes in collaboration.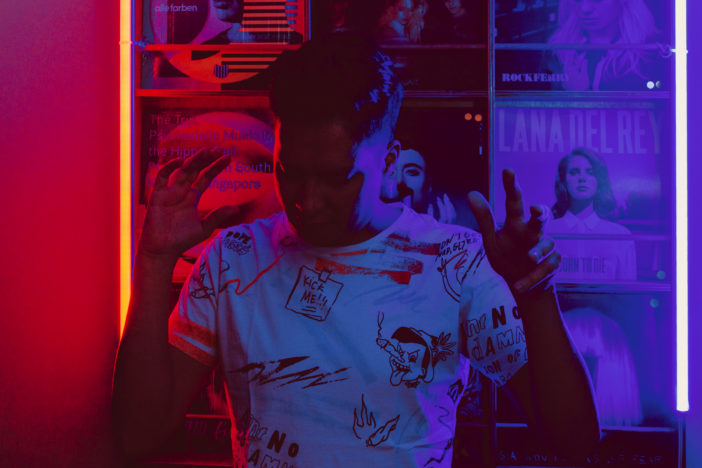 One song you couldn't live without?
I would say I can´t live without music in general. Music is my life, what I think when I wake up, during the day and when I´m going to bed.
Name drop your top tunes, artists or DJs (past or present)
Let´s talk about eclectic taste in music then. Like I said before, I love music in general, and this is for real. Just to mention a few, if we talk about Rock, I love psychedelia, with bands like The Doors and classic sounds like Led Zeppelin, Hendrix and Janis. If we talk about funk and disco, I love the sound of Jamiroquai, Cerrone, Barry White, James Brown, Al Green, Bill Withers, KC and the Sunshine Band, Chic, among others. And if we speak about house music, I really enjoy listening to the guys from New York, Harry Romero, Joeski and some guys with really funky sound like Oliver Dollar, Phil Weeks, Green Velvet (Cajmere), the godfather of house Frankie Knuckles, Piem, B-Liv among others. I can´t forget about Carl Cox, a master and a real inspiration for me as well. I also enjoy the sounds of Colombia and South America: Tango Music in general and Latin music by names like Joe Arroyo, Hector Lavoe, Angel Canales and Fruko y Sus Tesos.
What was your first release?
My first release ever was at year 2012, a 2 tracks EP called "The Song of the Assassin". The first cut was more on the deep house / indie sound, and the second on the acid house side. Now that I think again about it, pretty near and coherent with what I offer today as a music creator. The EP was in line with the story of Dr. Jekyll and Mr Hyde, the short novel from Robert Louis Stevenson. I still love the idea, but to be honest, the sound quality was kind of poor. I´ve been working since day one to be better every day.
What's your next release?
After "1987", this great 3 tracks EP we are releasing along Adeline, with remix by B-Liv, on Electric Mode and my debut on the label, I will release "Calma" on my own label Dualism Records. It´s a collaboration with Jorge Jaramillo (Subliminal, Lectro Chik). It´s a house music track, 100% dancefloor oriented, with influences of New York House Music and Colombian Drums, that proposes a journey through the feelings and unique experience of dancing and gathering on the dancefloor. It will be our welcome song to that happy feeling of being in the
dancefloor again.
Any worldly advice to share?
Know your whole industry. I recommend to any artist or aspiring artist to be aware of her / his creative side, but also to know how the music business work. I think a successful artist these days must be a creative person but also an entrepreneur on charge of his project.
Release date: 3rd June 2021
Cales & Mr Hyde ft. Adeline – 1987 | EM025
https://www.traxsource.com/title/1598960/1987 
Time for some heavyweight electro inspiration. Think pose meets Madonna in a back alley and Jellybean dishing out some cold hard lust. A timely tune that navigates across genres and kicks on any serious system at the hands of DJs in the know. Here we have a killer cut that Deeper and Techno DJ's support alongside the top tier House heads that we all love. Cales & Mr Hyde drop a masterful hit that'll find favour deep into any set instantly, turn out the crowd and stand on with a prominent identity. Big, fat and heavy with a succinct vocal that'll take this bomb straight to the top of the charts and tear up any club. Be warned!
More Info
Website / Social Links:
SoundCloud: http://soundcloud.com/calesandmrhyde
Facebook: http://facebook.com/calesandmrhyde
YouTube: http://youtube.com/mrhydedj
Twitter: http://twitter.com/calesandmrhyde
Beatport: http://bit.ly/BeatportCNMH
Traxsource: http://bit.ly/traxsourceCNMH
Instagram: http://instagram.com/calesandmrhyde/
MixCloud: http://mixcloud.com/calesandmrhyde/
RA: https://www.residentadvisor.net/dj/calesmrhyde
Spotify: http://bit.ly/SpotifyCalesHyde