Kickstarting the year with a brief introduction to one of Ibiza's best known local DJ's is the perfect way to set the stage for the forthcoming Summer season ahead.
As we're all aware, the rise to recognition and the top can often come in two forms. Raised by either commercial population or keeping it uber underground, cool and credible all the way. Thankfully for us, Miguel Garji is the second choice and a prime example of someone purely dedicated to the scene, sharing talent and quality music with the world via his DJ sets and radio shows. Follow his latest interview below to find out a little more about his past, present, and future, and understand exactly why he's as a solid name to know, as one of the core team from world recognized Ibiza Global Radio forging forward the true identity of the island.
Electric Mode: So tell us when did you first start your carrier in music and particular, DJ'ing? 
Miguel: In 1989, 30 years ago. I was 16 years old and just a kid in my home city of Madrid, where I was born and raised. In a very small venue, with a very good friend of mine and different types of music, not electronic at that time. It was Funk, 60's, 70's and 80`s style… Spanish music as well (laughs).
Electric Mode: Ibiza has been your home now with a number of huge opportunities. How did this come to be your current home? 
Miguel: I came to do a Season in 2001, then decided to stay. I wasn't doing so well back home and I wanted to give myself a chance. Here I felt something very special, a connection with the Island. Since then I'm still here 18 years later, living on this magical Island and now I call Ibiza my first home. My life has been all about Ibiza since then.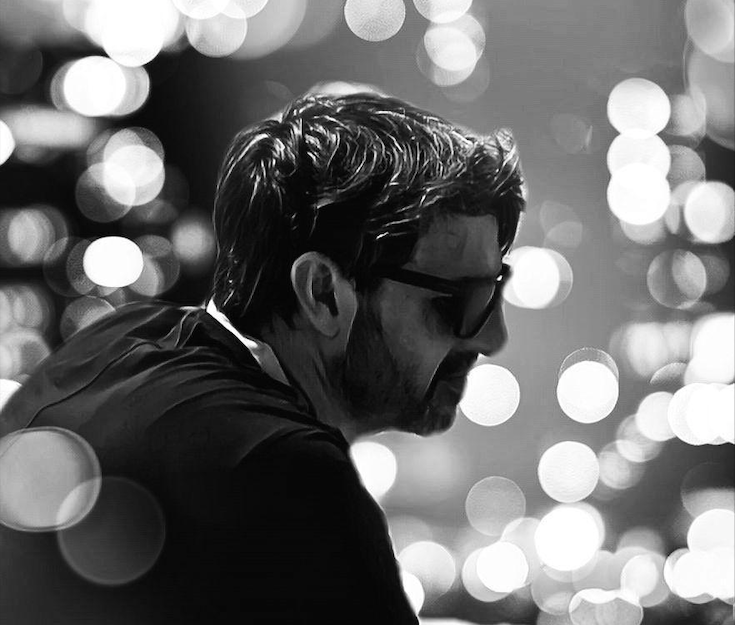 Electric Mode: You have been working with Ibiza Global Radio for some time now, this has proved to be a very popular show! How did your relationship with Ibiza Global Radio begin? 
Miguel: I started with Ibiza Global Radio when they launched in 2004. I started as a collaborator with my show, DEEP FUSION – 124bpm. After about a year or two ago, it became my job full time, every day for around 8 hours. Monday to Fridays, I'm in charge of the show schedules, with my partner Jose Maria Ramon, also managing the advertising and publicity. This year is going to be our 15 Year Anniversary. 
"For me, a real DJ must know how to play vinyl and to get to know the real culture and background of the music they play"
Electric Mode: What current music projects are you working on? 
Miguel: It depends, when I'm doing DEEP style, my Deep Fusion show is set at 124bpm. I created this in 2004 which was slow in tempo back then. In 2003/2002  people used to play fast, the other DJ's would play at 131-133 bpm, which was so fast considering I normally play on the radio at 119-120 bpm (laughs). When I play outside of the at gigs I normally play House, Deep, and Tech House, it all depends on the venue, the timing and the environment as well as the crowd.
Electric Mode: What artists and labels influence your music? 
Miguel: So many different labels and music styles during my career. They have all influenced me in different ways. Artists like David Bowie, Michael Jackson, Kool & The Gang, Michael Oldfield, then also Pop Music, Rock Roll as well as Electronic icons such as Carl Cox, Timo Mass, Archie Hamilton, Larry Levan, Frankie Knuckles. Labels like Large Records, Tango Records were hot. It's not important to be only electronic music to inspire me, I like it all.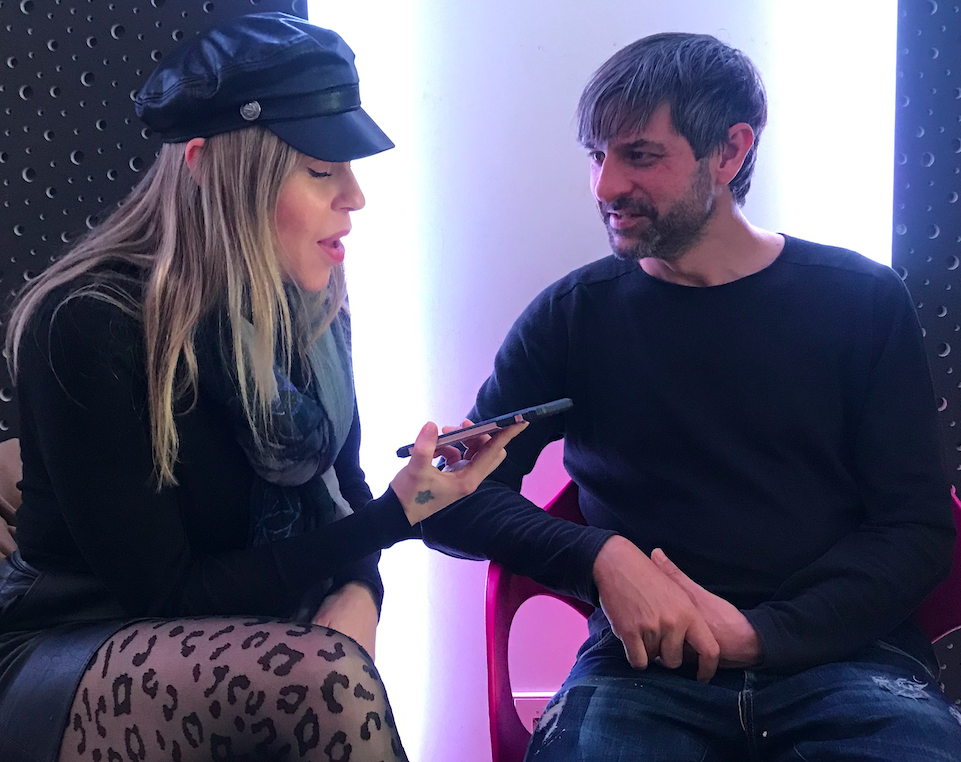 Electric Mode: What was your most favorite memory of DJing and why? 
Miguel: When I played at the opening of Atzarò Spring Festival last March, this was definitely one of my favorite gigs ever. Also, the closing last season of Hostal La Sabina in Formentera with Ibiza Global Radio was great. I loved playing at Chiriguito Atzaro and also Nassau Beach Club. It's clear I always enjoy when the public come to dance and enjoy themselves with a nice vibe and club culture, dancing, enjoying the music, feeling fresh and respectful to each other.
Electric Mode: What advice would you give to rising DJ's or those just starting out? 
Miguel: In my personal opinion, these days it's become far too commercial, anyone can become a DJ. The real talent and effort behind the DJ booth isn't the first place anymore as now they want to take advantage of social media; it's all about their image, photos and whatever info they post. For me, a real DJ must know how to play vinyl and to get to know the real culture and background of the music they play, to learn about the genres and a mix of music and then choose a proper style that suits them best.
Electric Mode: What does your perfect day in Ibiza look like to you?
Miguel: I don't need to have a perfect day, I don't necessarily have to have a proper plan to enjoy this Island, every day is special to me. It has its own magic! I enjoy meeting friends to drink beer, eat pinchos, and I love going to the cinema as well staying at home watching TV. I don't listen to music whilst I'm not working at the radio station or in the studio.
"I started with Ibiza Global Radio when they launched in 2004. This year is going to be our 15 Year Anniversary."

 
Electric Mode: Which artists should we watch out for?
Miguel: Wow, you got me on the spot, let me think… (laughs). Ok, Dario Roseti is an emerging young Ibizenco guy. Yokoo is one of my favorites over the last few years. A good friend of mine Daviide and my partner Javi Viana, they are really good talent coming through. There are several interesting new artists from Poland as well that I like.
Electric Mode: Tell us more about Ibiza Global Radio, any exciting project at the moment and what is coming for this Season? 
Miguel: As I told you before, this year is going to be our 15th Anniversary. Ibiza Global Radio will promote 15 different kinds of actions and events, involving Charity for animals, cancer and other important foundations. Ibiza Global Radio is growing up so fast, we have so many thousands of followers around the world. This Season we will do something super big, it's coming soon and will be announced. I can't really tell any more at the moment as I just came back from my big holidays after 3 months away (laughs). 
Electric Mode: You have been nominated in many Electronic Music Awards like Vicious Magazine in 2012. Since then have you been nominated for any other ones? 
Miguel: Not yet. Normally I'm nominated after my albums come out, but to be honest with you, I don´t need them. I don't want to get too involved with Music Awards as it detracts from the music. Unfortunately, it's all about the money most of the time, like any other business. I still believe in the work I do, and I'm very grateful for what I have done so far. 
Electric Mode: Where will be your next gigs, in Spain or abroad? 
Miguel: Here in Ibiza my next gig it will be on February 21st, the venue is a surprise. The promoters asked me not to share it too soon. My abroad gigs start on February 2nd in Macedonia at Onix Bar, also 30th of March at a venue in the Swiss Alps (3 days sounds perfect to me as I love snowboarding). This will be like a small festival, then back to Ibiza, Atzaro Spring Festival on March 31st, Nassau Beach Club Opening April 06th as well The Chiringuito Atzaro and more, I'll see you all this season.
Find out more about Miguel from Ibiza Music Artists.
Follow Miguel on Instagram | Facebook