Belgium based producer Axel releases his brand new single, 'High Voltage' – and it is sure to dominate the dance floor. This progressive house track bursts with energy, and an obvious flare for dance music prominent throughout the beat. Having enjoyed creating this track and producing it, Axel hopes that his fans love it just as much as himself. Boasting over 30,000 listens on Spotify alone, Axel is already on the ladder to success – it's only a matter of time before he is headlining big venues alongside huge names.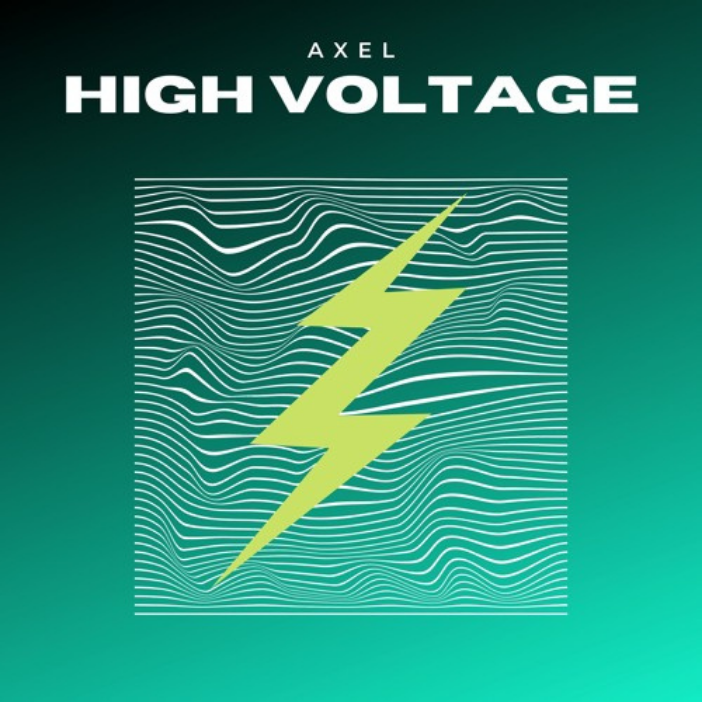 Listen Here
OUT NOW!
Hailing from Antwerp, Belgium, Axel is a 23 year old music producer who has had a passion for EDM since the beginning. At the age of 18, he followed a music production course in Brussels, which further increased his passion for music. In the years that followed, he continued to learn and develop in his quest to find his sound. Now, he crafts House music with power and energy, reminiscent of huge names such as Tchami and Diplo. For him, music is the ideal outlet for all the obligations that come with being a student. Recently signed with Boosted Entertainment, he's ready to dominate the House genre.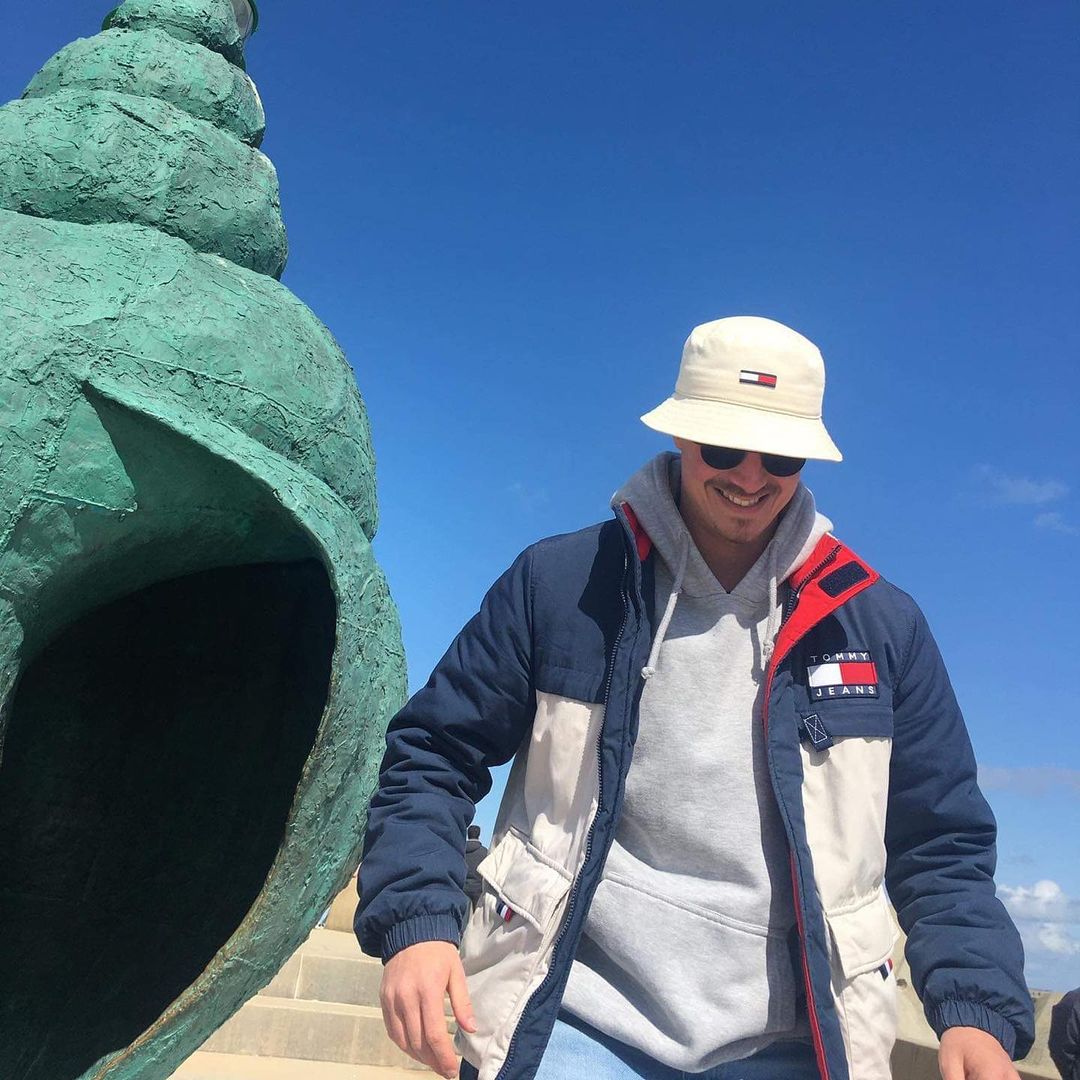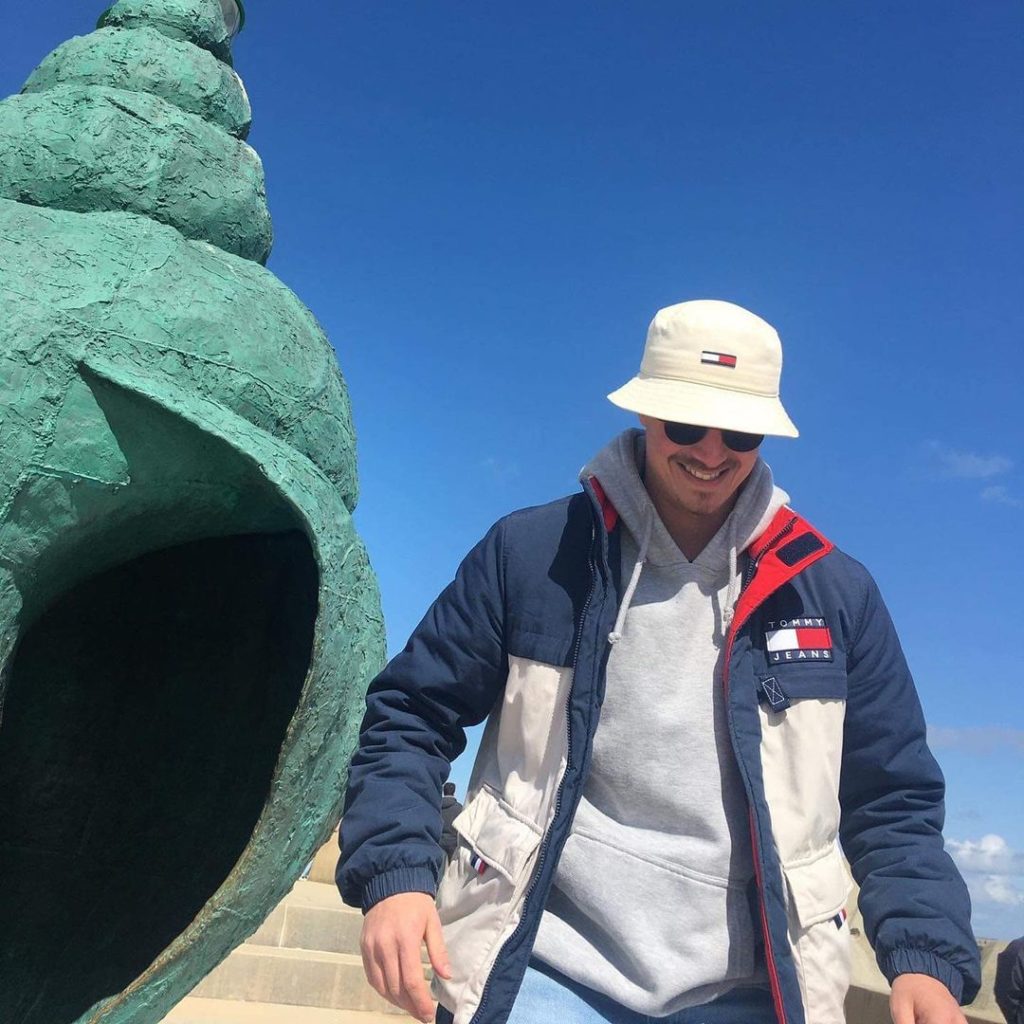 Getting To Know Axel
Artist name and location?
Hey! It's AXEL from Antwerp, Belgium.
Introduce yourself in one paragraph:
My name is Axel and I'm from Antwerp, Belgium. From a young age I had a passion for music with a desire to create music myself. This desire has resulted in me producing my first music at the age of 18 and releasing my first record last year. I love experimenting with a lot of genres, but I enjoy making House music the most. In my tracks, I try to reflect the energy that I have while producing in my tracks.
Were you connected with music from a young age, or anyone in particular inspired you?
From a very young age, I loved listening to music and sharing my own music with friends. When I was 13 years old, I fell in love with the EDM genre. Back then, I used to listen to David Guetta, Nicky Romero, AVICII and so on. They were and are a big inspiration to me, because I wanted to be able to do what they could. So that was the start of starting to learn how to make music on my laptop.
What first kickstarted your musical career?
The kickstart of my career was when I got to know a guy with the same interest in EDM as I did. Both of us wanted to learn how to make this genre of music so after some hesitations we finally started a course in music production in Brussels, so that was the kickstart of it all. At the end of this course, I finished my first EDM song.
Tell us a more about your sound and how it has evolved.
The songs I released are all in the House genre. My first track (House Fever) is more Tech House, but when I hear it now, it doesn't give the energetic feeling I am looking for in my music. So, after that I made another House track, but with more elements to give it more energy and festival vibes. Also, for my latest track 'High Voltage" I was looking for a combination of sounds to make it as energetic as possible.
Any words you want to share to encourage other artists and producers?
When you first start of try to experiment with as many sounds and genres as possible. I believe that's the key to finding the genre that brings you the most joy while producing. It's also a good way to develop as an artist and over time your own sound will come.
Networking, consistency, character, approach… what and how do you initiate your Industry relationships?
I learned how to produce music and after I made my first track that I was proud of, I didn't know what I had to do with it. So, I listened to a lot of podcasts and watched videos on YouTube on what I had to do to release my music. When I finally brought out my first track, I didn't even get 50 streams because I had no idea how to get my music to other people. Because releasing your music is one thing, but marketing is much harder. Because I had no Idea how to do it myself, I reached out to labels, influencers and playlist-owners to help me with getting my music to the public. My music was added to playlists and some influencers used it in their video which helped to get more exposure of my music. Finally, I sent out a demo of "High Voltage" to some labels and there were a few that were willing to help me release it. For me it was important to find a label that really showed interest in my song and me as an artist. That led to me signing my first contract with Boosted Entertainment. For me as an artist it felt as a reward after all the time I was struggling with my music on my own and not reaching the amount of people it deserved. I had a conversation with Winston, and he gave me a good feeling about working together, so there were no doubts about signing for his label. He gave me more insight on how they work and what they do to give exposure to my song. He also told me how bringing out music consistently is the key to exposure as an artist. That's where I said to myself that I am going to release a track once every 3 months to keep that consistency going. To keep myself to this promise, I work on music at least 40 hours each week and be disciplined in keeping this work rate. Right now, I'm using Instagram to connect with other artists and maybe start a collaboration.
Is there anyone specific you'd like to thank that has helped you evolve and why?
I really want to thank my best friend. Thanks to him I started listening to new artists and genres. He encouraged me to take the risk with producing music. Now have grown apart a bit, because of different interests. But he still supports me in the projects I'm working on and if it wasn't because of him, I wouldn't be where I'm at now.
Name 3 albums or labels that have inspired you the most.
Label: Spinnin' Records
Album: stories by AVICII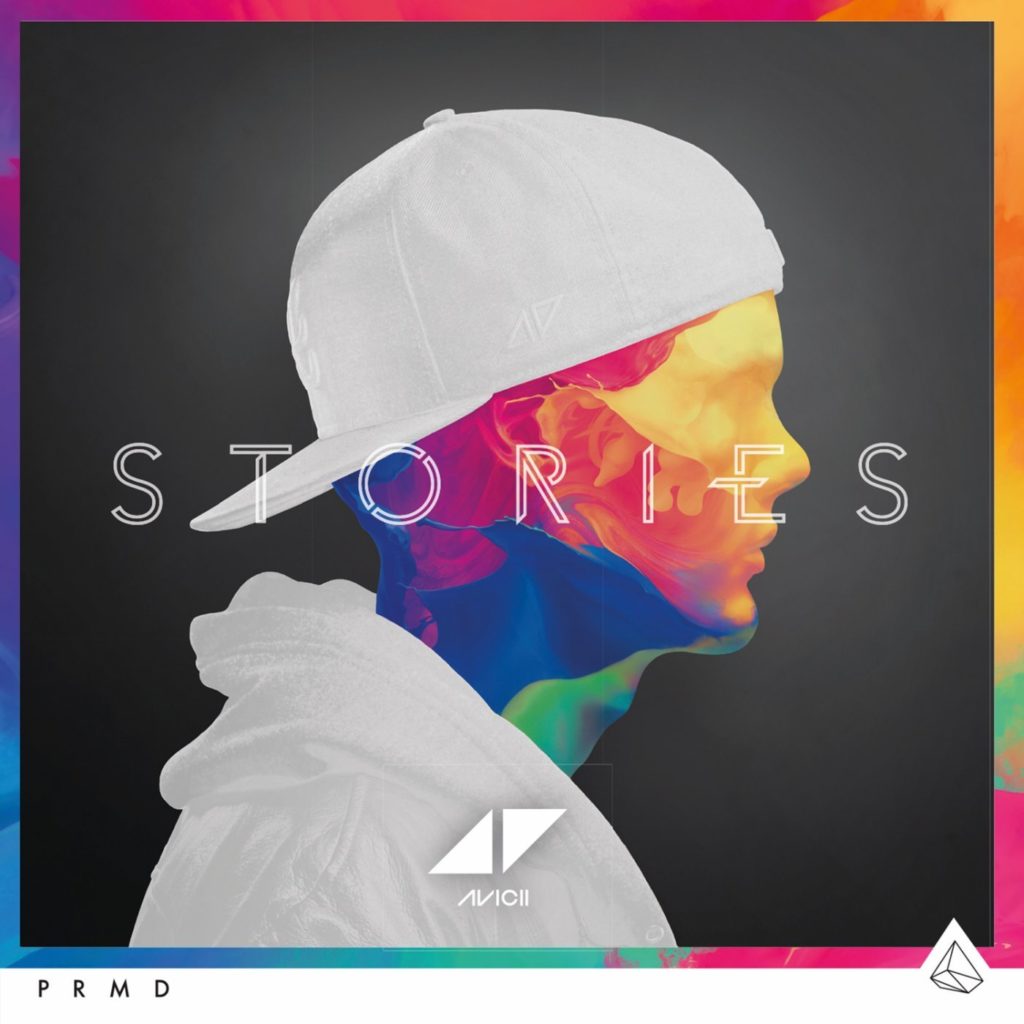 Album: Less is more (Deluxe) by Lost Frequencies
What's your favourite piece of studio equipment or software?
Over the years I purchased a lot of plugins/ VST's and other software, but the one there is one plugin that in my opinion was word every single penny and that's the Valhalla Reverb plugin. The reverb effect it creates, gives of a very natural feeling and using it gives you a lot of control which I love a lot.
Name your favourite club or festival in the world, and how does it make you feel?
This must be Tomorrowland! The month after I turned 18, I went there for the first time and after that I went back every year until COVID came. I was not able to get tickets like a lot of people, so I joined the recycle team to get in. So, during the day I was picking up garbage on Dreamville and when my shift was over, I got straight to the festival. I remember that I had goosebumps all over my body when I saw the mainstage for the first time. It was beyond what I ever expected it to be and the people that I talked with were the nicest I ever met. Over the years, I have seen so many artists that I looked up to and have inspired me to become a producer.
Name an outlandish rider request?
I don't have any special requests, when someone wants to work with me, I just want it to be for the right reasons and that they are willing to put the same amount of effort in it as I do.
Favourite clubbing memory, who or what did it involve?
My best memory was when I went to a small club in my hometown with some of my friends a couple of months ago. At the end of the night, the club was almost empty, so me and 2 mates got behind the decks and started playing some music including my own. The people that still were there loved it and said they really like my music. For me at was a lot of fun and nice to hear that people I don't know like my music.
What quote represents you best?
"It is better to fail in originality than to succeed in imitation." – Herman Melville
If you could play any venue, where would it be and why?
I would love to play in Bootshaus Club in Germany. A lot of big DJ's and producers played there and in interviews they always say that the crowd there has the most energy and shows the most love to the artists. So, for me it would be epic to play a set there with my own music to see how they react to it.
Music is….. (explain more)
An escape from the world around me. I love being alone and many people don't understand it. There are many expectations from the people around me about the things I am "supposed" to do like go to school, study, work etc. When I'm making music, I live in my own world where I do what I want and where is nobody bothering me or telling me what to do.
One song you really couldn't live without?
Are you with me – Lost Frequencies
Name drop your favourite tunes, artists or DJs (past or present)
First, I have to say AVICII. For me he is and forever will be the GOAT in EDM and what he did for the industry will never be forgotten. Also, for me he was the biggest inspiration to start producing. Next, I have a fellow Belgian called Lost Frequencies. I look up to him because he stays down to earth even after all the hits he made, but I'm also a huge fan of the sounds he uses in his songs. Finally, I want to say that DJ Snake inspired me to try many different genres, because the range of different genres he can produce in is insane.
What was your first music opportunity and how did it fuel your fire?
Signing my first contract with Boosted Entertainment fueled the fire for me, because for a long time I was making music on my own but didn't have the feeling it reached its potential marketing wise. Now I feel that that I've reached a new level in my music career that gives me the inspiration to keep doing what I love.
Tell us more about your plans for the future.
2 months ago, I took the initiative to start a brand-new podcast about starting up a career in the music industry where I invite artists, DJ's, labels, etc. to talk about their career and what steps they took to get to the next level. I also have a side project as my alias "Droopy" where I produce hip hop beats (Lo-Fi, trap and Drill). In addition, I started as a DJ for some small crowds to learn how to interact with audience… and finally I'm finishing a brand-new House track that I absolutely love, and I can't wait to share it, so people finally hear it.
Any worldly advice you'd like to share?
Just do what you love and don't be too harsh on yourself. Making music is evolving and learning over time who you are as an artist and that will take time. You must be patient and dare to persevere to reach your goals. If you do this and are willing to put time and effort in yourself to develop, overtime it will most certainly pay off!
Support Axel on Social Media 
Listen to more of Axel