French Dj, Paul Mondot is based in Australia since 2013. He is spreading his signature sound through House and Disco with deeper tech and percussive grooves creating a unique quality set and his own vibe on the dance floor. He has yet played alongside some of the most esteemed producers in AU as well as abroad. He signed his first release in 2019 and hasn't slow down since… With multiple releases on Australian and European labels, his unique fusion of House and Disco is sure to ignite dance floors globally when they open their doors once again.
We caught up with Paul to talk about his huge success to-date, including his number #1 on Itunes UK Dance chart!
Hi Paul, we can't start without saying congratulations on the recent opening of Optima Villas in Bali, we hope you enjoyed the launch and process of doing something new. So far it's been a pleasure to be working with you on Electric Mode releases, you certainly love to be busy.
"Yes of course it has been very motivating specially during this crucial period of time."
You only started to produce your own tracks fairly recently, but have already seen some impressive successes. How does that feel? 
"To be honest with you I'm glad to see the direction it's taking and also the multiples connections I'm building. Everybody is really helpful and supporting me to move forward. I'm so thankful to have friends supporting what I do."
Your original mix of 'Make Me High' and 'Change' were both huge hits, reaching number 1 on Itunes UK Dance Chart last year! Can you tell us how you felt when you found out?
"It's an amazing feeling of course! As these releases came along different compilation it's also important to understand that every single Artists involved were a part of this success and I'm so happy for the labels."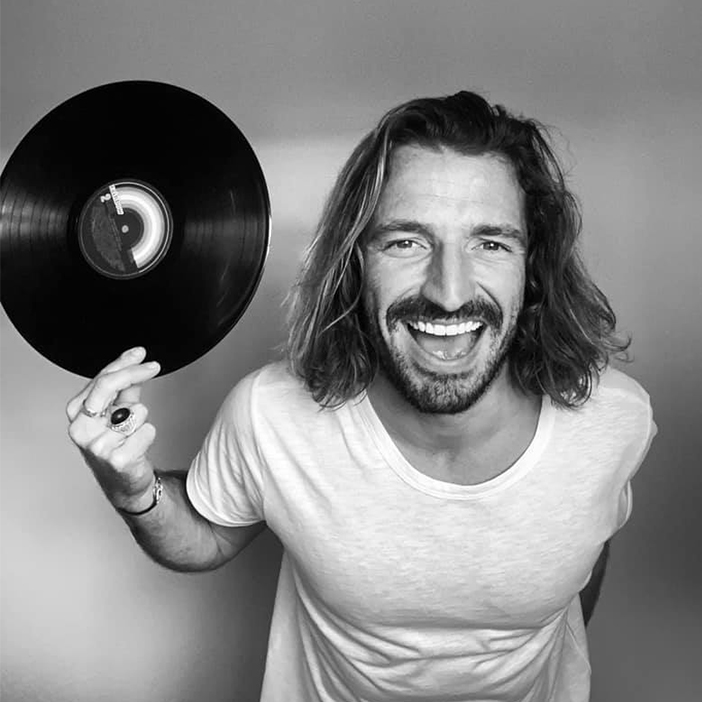 We have to ask: what is the secret behind your incredible success? What, in your words, makes a great track?
"The feelings for me is what make the track successful. When you produce a music at a time with your emotions and the people on the other side feel the same that's a winner!"
When you're in the studio, do you get a certain sense or a particular feeling that you are producing another smash?
"Huuum I'm not sure…I'm really creative and I let myself go with the flow experimenting a lots of things. If I'm happy with the way each elements come together then I think I'm on the good way for an other one!"
Who, or what, inspires you? The ultimate question…!!
"Everyone inspire me but what inspire me the most is club memory or moment of life in the club. What I mean is when I start a project I don't have a plan really but when i start creating I usually associate the sound to a memory in life and this become my writing line."
We are honoured on your EM debut 'Countdown To Disco', what came to your mind for this mix?
"At this stage the club were just closed due to the lockdown etc… and I was scrolling old documentaries about music history and specially during the Disco revolution. I came across those lines and I thought it was very accurate with the period we were in!!! So I started writing that kinda Disco House melody a little weird and then added those vocals and "Countdown to Disco" was born waiting for the day we will dance again."
What are you doing now that's ultimately constructive to your music career?
"I spend a lot of time connecting with new people in the industry. I'm trying to keep myself relevant by releasing new stuff as well and supporting each artist around me. I really want to move forward in 2021 and play my music to the world as much as I can."
You have been known to have signature piano chords in many of your mixes, when did you first start learning piano and why did you choose to fuse it with your music? 
"I started learning piano at the same time as the music production and the reason is because I never played piano before. I want to put piano chords everywhere hahah I can't control it. I decided to put Piano in my music because back in the day when I started going out my favourite French House djs used a lots of Synth and piano. I guess it's a French thing!!"
With the future of clubbing and festivals still somewhat uncertain in the face of the Covid-19 pandemic, how do you feel about the radical shift from live performances to live streams? What message would you like to share with your fans?
"I'm terrible at live streams because my feeling is so different and it's really hard for me to connect the same way…I'm shy by myself which isn't the case in a full room. So I can't wait for the day things are back to normal and I'll be giving 100%."
Can you tell us more about any upcoming collaborations you might be working on?
"I have a few collaborations with singers around the world atm and they will be revealed through this year! It's a part of the big announcement for 2021."
If you could open a show for any artist in the world, who would it be? Who would you most like to collaborate with?
"I'll be happy to support any big Act of course! It's so good to work along someone talented and well recognised. I have a little idea but I can't tell cause it might be coming up next haha ;)"
Could you tell us in-depth how you fell in love with House and Disco music? Can you name a record that evokes really strong memories?
"The nightlife in the early 2000's made me fall in love with House and Disco. I was obsessed with going out and discovering this environment where people become one and dance until de morning to their favourite records. "Tell Me Why" Supermode."
If you could be stuck for eternity in one year's music scene, which year would it be?
"2006 when "World hold on" Bob Sinclar came out! This was a great year and so many historic tracks came out this year!"
Are there any favourite memories you can share with us from any of your live performances?
"Simply the one when you finish a set and everybody in the room claps their hand and say thank you for an amazing moment! That's the best feeling."
What is one track that never gets old for you no matter how many times you hear it?
And finally, what would be your advice for people starting out in the music industry? 
"Follow your dream and don't let anyone telling you it won't happen…Like Carl Cox said one day "Your favourite artist was once a local artist. Don't wait until they blow up to start supporting"."
Take a listen to Paul Mondot latest releases and follow him:  https://www.instagram.com/paulmondot/