'Down' is the brand new single from anonymous artist Laneboy. Inspired by Marshmello and Alan Walker, 'Down' was written to reach out to all those who are not feeling themselves, as a reminder to find the joy in life. Laneboy wrote this track after moving away from his friends, and the track channels this energy and sentiment. 'Down' is taken from his debut album 'Joyful'.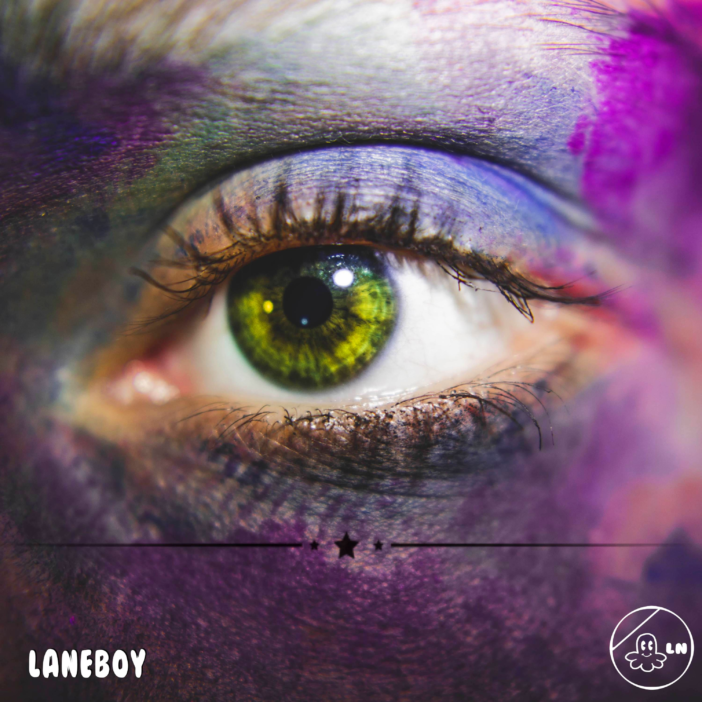 OUT NOW
The anonymous artist Laneboy burst onto the music scene this year, with his delectable mix of Trap and Future Bass. He channels artists like Marshmello, Deadmau5, Alan Walker and Daft Punk as he creates his original material from his home studio. Still a relatively new artists, Laneboy hopes to achieve big things with his latest single 'Down'.
Getting To Know Laneboy
Artist name and location?
-Laneboy
-United states
Introduce yourself in one paragraph:
-I'm just a guy who loves music and I'm very dedicated I would like to make new songs that really stand out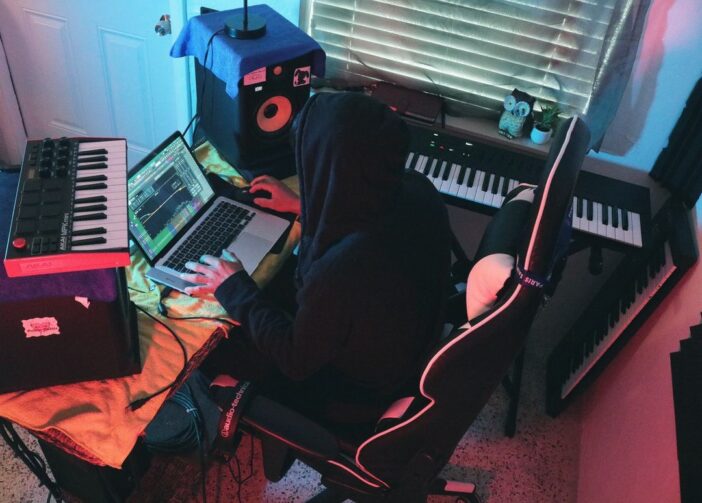 Were you connected with music from a young age, or anyone in particular inspired you?
I started in music at a very young age, I don't remember very well! I think I was less than 5 years old, I discovered a guitar that my father had, saved! but I never had the opportunity to play it because I had no one to teach me how to play it, it wasn't until I was 8 years old that I heard a song that I liked so much that I learned it while singing and that was the first time I started singing, two years later I started singing play in a local band, the band was not famous and I started playing drums with them and that same year I was in 4th grade and there was a contest in my school where the other schools were participating and competing with each other and my school did not have a singer and there they discovered me, there I had my first teacher and he was the one who helped me improve my singing voice, it was so great I even managed to win first place two years in a row, but when I was in my last year in sixth grade I got the third place! but I did not make sad. and we always played with my band in mini-concerts Until the end of my 17 years, I left the band because I had some problems with other members because some wanted to change another musical genre and experiment. with a new genre but not others! and so I left the band, I was absent for a year without knowing anything about music I felt empty until I discovered the Daws, it was so great because I didn't know they existed and that's when I started making music on my own and in that same year I discovered marshmello inspired me a lot to create my own style and that's where my trap style mixed with future bass came from but I can do any genre of music because I like to learn new things.
What first kickstarted your musical career?
-I started singing.
Tell us more about your sound and how it has evolved.
-All my sounds are made by synthesizers, basically I started experimenting with each one and that's where each of my sounds are born And over the years I'm learning more and in the future we'll see very cool new sounds.
Any words you want to share to encourage other artists and producers?
Just be yourself and never compare your life with others with the level of production, you are you and you will see that each one is different, never give up!
Networking, consistency, character, approach… what and how do you initiate your Industry relationships?
-Basically first you have to improve your music and take it to the best quality but you have to be well focused and have a lot of desire to learn something new, and then you have to send your music to labels or promote yourself, and over the years you will have good contacts in the industry
Is there anyone specific you'd like to thank that has helped you evolve and why?
-To Deadmau5
-As he says it doesn't matter what time you make music if necessary spend hours and hours in your studio even at night it doesn't matter experiment and learn to improve your music, thanks to those words I'm improving more and more
Name 3 albums or labels that have inspired you the most.
-Joytime 2 Of Marshmello
-Ncs
-Hybrid Theory Of Linkin Park
What's your favourite piece of studio equipment or software?
-Fl studio that I am currently using, when I discovered it I was very fascinated
-I also really like the Akai Mini controllers
Name your favourite club or festival in the world, and how does it makes you feel?
-Currently I would like to go to tomorrowland! I have never gone but I would like to go, when I go to mix there it would be the best day of my life
Favourite clubbing memory, who or what did it involve?
-Currently I do not have a favorite club and I have not belonged to one.
What quote represents you best?
Loyal
Music is….. (explain more)
-Music for me is the greatest thing that exists, it is something that cannot be described in two words, it is something in which one manages to transmit emotions through each song, it is something that everyone has in their life and it makes them happy oh sad and many more things, for me that is music but each one will have their way of seeing how it is.
One song you really couldn't live without?
-I really like the one with (marshmello Bounce), it's a super cool song
Name drop your favourite tunes, artists or DJs (past or present)
-My favorite bands in the past were: Linkin Park, Asking Alexandria, Paramore, Dream State, And many more
-The bands and djs that I currently listen to: Marshmello, K391, Dotcom, Skrillex. And many more, Of course, most as in the past and present I continue to listen to all of them.
What was your first music opportunity and how did it fuel your fire?
-The first time was where I sang in front of many people. It was great. I felt nervous but happy at the same time, and it was there that my passion for music awoke the most.
Tell us more about your plans for the future.
-In the future I am thinking of collaborating with many other artists around the world and improving my career more.
Any worldly advice you'd like to share?
-Always be happy and never forget to smile when you feel like you are hitting rock bottom remember it is not the end.
Support Laneboy on Social Media 
Facebook | Twitter | Instagram 
Listen to more of Laneboy