Las Dalias is the beacon of the North and the final bastion of ultimate leftfield freedom. Steeped in history and home to many of Ibiza's most loved parties including Namaste with the likes of Nightmares On Wax, you know this is prominent on the cool radar, but only for the island folk and those who are connected to the original liberties and Balearic vibe of the island.
Anticipating an event full of music lovers and an ever-growing community feel, the Electric Mode team arrived early. As expected, it was busy from the start. Littered with characters, colours, custom décor, creative dancers and a crowd of smiles, we knew Las Dalias was touching upon something very special indeed. Instantly conjuring flashbacks of some of the islands most notable parties including a reminiscent air of the early days at DC10 (where only the right people knew and attended) the party began to bubble. One of the defining elements was not only a daytime start but also the lack of confined club structure. Dancing outdoors is fast becoming a lost Ibiza treasure.
The performers and programming fluidly set the perfect atmosphere, warmly welcomed by the versatile tones of Hot Ice Band rolling between a symphony of Nu Yorican inspired layers to lashings of early acid house. Head honcho, Paul Powell delved through their self penned discography and slew of classic covers (without too much saturation). Alongside fellow band members and newly joined vocalist Spanny Fox, they collectively served up elements of retro- reworks and enough underground sensibility to entertain even the most ardent music fanatic.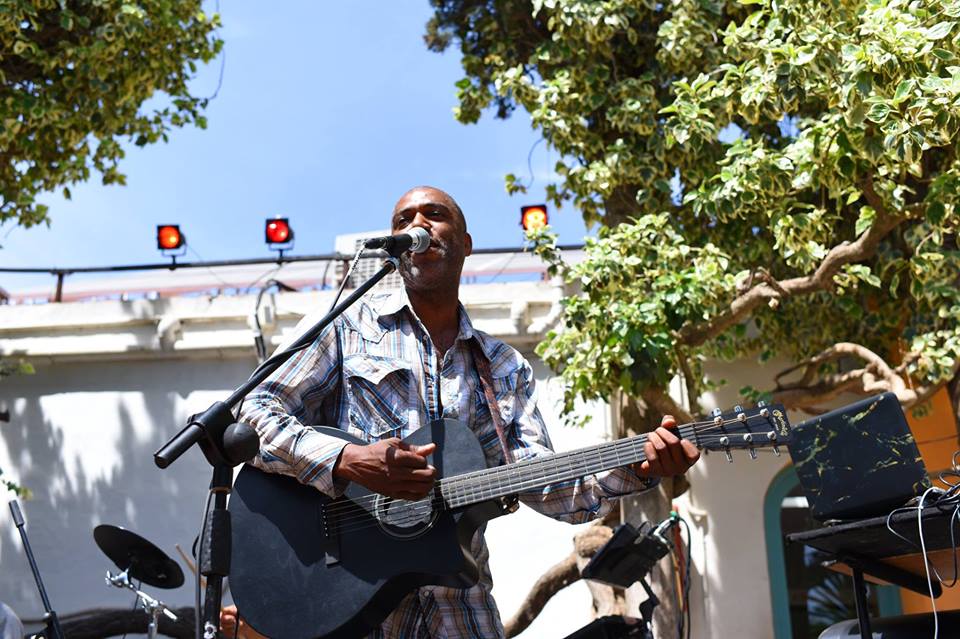 Encompassing the entire Las Dalias complex with a prominent open-air festival feel, a sense of unity was fully embraced. The rarely used second arena was meticulously merged with boutique bars, conscious and creative markets and most importantly, a stellar DJ line-up that are renown for their trade. Acid Sundays and Behrouz served up a refined selection of quality house cuts with decisive and deep yet accessible leanings for an ever appreciative crowd. As the night progressed, the energy continued to surge and dancefloor remained full with an engaged crowd in for the long haul.

Standing as a poignant reminder that the Ibiza originals still know how to party unlike anyone else, with abundant spirit and resounding love of all things electronic, we are looking forward to the next instalment by the Heart Ibiza and Las Dalias pairing, Acid Sundays which will open on the 18th of June! Now the proverbial dust has settled, what more can be said other than expect this venue to be the islands sleeping giant here to reclaim the focus from the dominant commercial clubs. In conjunction with Heart, Keep On Dancing, La TROYA and Boogie In Wonderland we strongly feel they have definitely recaptured that spark Ibiza is globally known for!