Sydney nightlife will be revitalised thanks to the New South Wales (NSW) government's latest ruling to remove the lockout laws in the Kings Cross precinct.
The restrictions, which forced entertainment venues including bars, pubs and clubs within the Sydney Central Business District area to close their doors at 1.30 am, was first introduced in 2014. The legislation was made in response to alcohol-fuelled violence that resulted in the death of 18-year-old Thomas Kelly, who was killed in a "one-punch-attack" as he walked through the Kings Cross area. 
Although the legislation's effectiveness was shown by a reduced rate of alcohol-related violence, it took a huge toll on Sydney's nightlife economy, with 176 licensed venues forced to shut their doors. Disputes began to rise two years after the introduction of the lockout laws, with the 'Keep Sydney Open' movement trying to stimulate the local economy and boost jobs while maintaining a focus on community safety.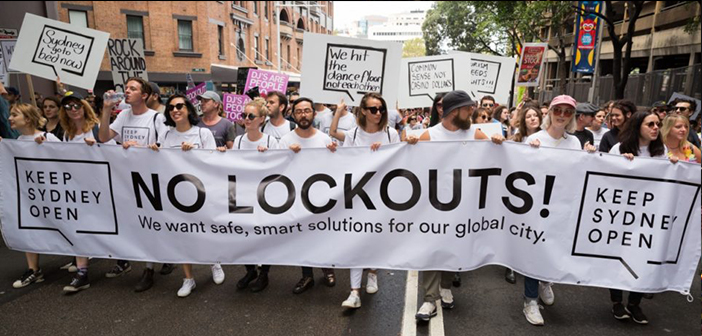 In a bid to revive the hospitality and nightlife industry after the impact of the Coronavirus pandemic, the lockout laws will be revoked in Kings Cross on March 8th 2021. Under the new rules, venues are allowed to stay open until 3.30 am – a full two hours longer than before. It will bring the area up to speed with Sydney's CBD, where restrictions were already lifted back in January 2020. 
The exact regulations are as follows: 
All patrons will be allowed to enter pubs, bars and nightclubs in Kings Cross until 3:30 am.

Restrictions on certain drinks, shots, discounted cocktails and the use of glass tumblers after midnight will be lifted. 

The requirement for the responsible service of alcohol (RSA) marshals and CCTV surveillance will no longer apply. 
NSW Premier Gladys Berejiklian said the changes would help to boost employment figures and revive a popular area of Sydney. 
"Kings Cross has transformed considerably since these laws were introduced over six years ago," she told The Sydney Morning Herald news. "The precinct is now well-positioned to continue to evolve into a vibrant lifestyle and cultural destination with a diverse mix of small bars, live music venues and restaurants." 
In 2019, the NSW parliamentary committee recommended the laws be removed after finding out that the state could forgo $16 billion in economic activity as a result.
Independent MP for Sydney Alex Greenwich, welcomed the change.
"Harmonising the licensing conditions with the rest of the Sydney CBD and Oxford Street is long overdue and will bring hope to businesses who have been doing it tough," he said in a statement. "Global cities don't tell people when to go to sleep, they help them have a fun and safe night."
He added that much about the city's hospitality and nightlife culture had changed since the lockout laws were first introduced. He added, "The 24-hour beer barns are gone, and a more sophisticated dining, small bar, and entertainment offering is ready to thrive. Kings Cross is well-placed to have a safe and vibrant future."
The changes will be closely monitored and reviewed in 12 months to see what impact they have had.