As they often say, BIG news travels fast …. but in our world HUGE releases spread even faster. Enter Australia's prodigal son, Sgt Slick as he steps back into the limelight with a run of hot new releases. Melbourne based producer and DJ Andy Ramanauskas has been a solid fixture behind the decks and on dance music charts and radio for the better part of 20 years and there's no sign of slowing down.
Andy has amassed a huge list of achievements under his production aliases "Sgt Slick and "L'TRIC", including ARIA and APRA Awards and nominations, US Billboard, UK Music Week, ARIA, Traxsource and Beatport # 1 Records, and a string of successful music releases and collaborations with the likes of Kaskade, Chuckie and Robbie Rivera to his name. Returning to Australia's leading independent electronic label Vicious Recordings, the industry is bated to learn more about what's coming next as his name continues to rise in global circles.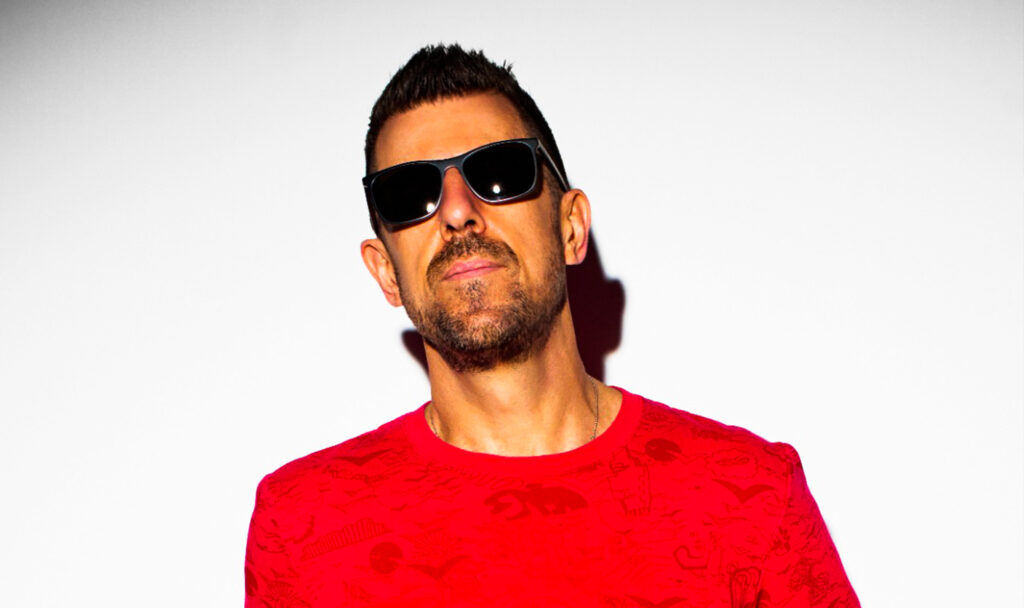 His original music has been released on many of the world's largest labels, including Spinnin', Ultra,
Positiva, Island / Def Jam and Capitol Records, whilst on Spotify his music reaches close to a million listeners every month recently accrued over 4 million streams of last years epic anthem Gimme! Gimme! Gimme! Andy's career as a producer has fluently opened doors to shows all across Australia and Asia, and also led into a 7 year relocation to the USA which included high profile gigs and residencies from Los Angeles to New York City, Las Vegas to San Francisco, Boston to Atlantic City and beyond. Now back in his homeland it's time to refuel the fire.
Andy has always kept his ear to the ground and an eye on exactly what is required to keep a party and a production moving from start to finish, with fresh L'TRIC material on powerhouse label Ultra Records, as well as recent Sgt Slick singles as a solo artist and in collaboration with Aussie DJ icon, John Course. Including remixes of his filtered house classic and ARIA Award Winner "White Treble, Black Bass", and last years chart topper "Gimme! Gimme! Gimme!" he remains a firm fixture on radio and in the lead back into clubland after reaching the #1 spot on the ARIA Club Chart in a record 3 weeks and destroying dance floors nationwide pre lockdown.
We took a little time aside to touch base with the relative man of mystery, to find out a little more about his experience this year so far, what makes tick, his musical influences and some alternate sides you may not already know about this illustrious character.
It's been a crazy old year for the world. What's been your highs and lows from an artist perspective?
It's definitely been one for the books! In terms of highs I guess I was lucky in a way to have a record (Gimme! Gimme! Gimme!) that was peaking at the time Covid-19 started to impact the music and nightlife industry, as opposed to coming out with a release and not being able to launch it in the clubs and build from the ground up. It was amazing to get so much radio support on that one here in Australia as it really helped me reestablish myself here after living overseas for the past 8 years. Lows… well not being able to DJ at all for most of the year definitely puts a dent in the creative process as it's so integral to how I make my music, as well as being something I really enjoy.
What has lockdown shown you in a personal sense and how have you used your time creatively?
Personally I think it's just amplified what most of us already knew, in that the most important things in life are your family and your health. Creatively I have just tried to work as much as I can and get my systems and workflows in as good a shape as possible. Ive always said that studio time should be split 50/50… one half spent making music, and the other half spent 'preparing' to make music. If your preparation game is strong, then the making music part is always much smoother and more enjoyable.
What's your favourite song released this year and why?
Tough, but I'm going to pick Noizu – Summer '91. It just ticks all the boxes for me and puts a big smile on my face every time I hear that piano line.
We love to know more about our feature artists, so tell us something we don't already know about Sgt Slick.
I played the role of "Nightclub DJ" in a famous Aussie movie called "The Wog Boy"!
Name a classic song you'd wish you'd written and what it means to you.
I think it would be
The Chase by Giorgio Moroder
. First heard it when I was a kid and I think one of the news shows on ABC used to use it as their theme… it stuck in my head for years until I started discovering electronic music and buying vinyl from used record stores. It was then that I discovered the full epic 13 minute version which still remains an absolute favourite today.
Where does your musical inspiration come from, and what drives you forward today?
I just love to go sample hunting, whether it be in my vinyl collection, Spotify or youtube or wherever. I'm always cataloging things I find and setting them aside to use in later projects. Goes back to the point above really about being prepared to make music… I definitely geek it up in that area!
You're a master at reworking tracks into a fresh, driving and modern club capacity. Tell us a little about your process for picking a unique song and how you start to refine this into something that maintains energy and continues your succession of hits.
Usually I'll have a playlist or a folder of potential samples that have come to my attention at hand when I'm in the studio. If the mood strikes I might just roughly throw a few at the wall and see what sticks, setting loop points at different parts of a sample and moving pieces around to create something interesting… just the good old fashioned cut and paste type formula really. The next step is usually to create a rough arrangement and get out and play it to a crowd… I'll usually know after one play if it's something worth taking to the next level and fully producing for an official release.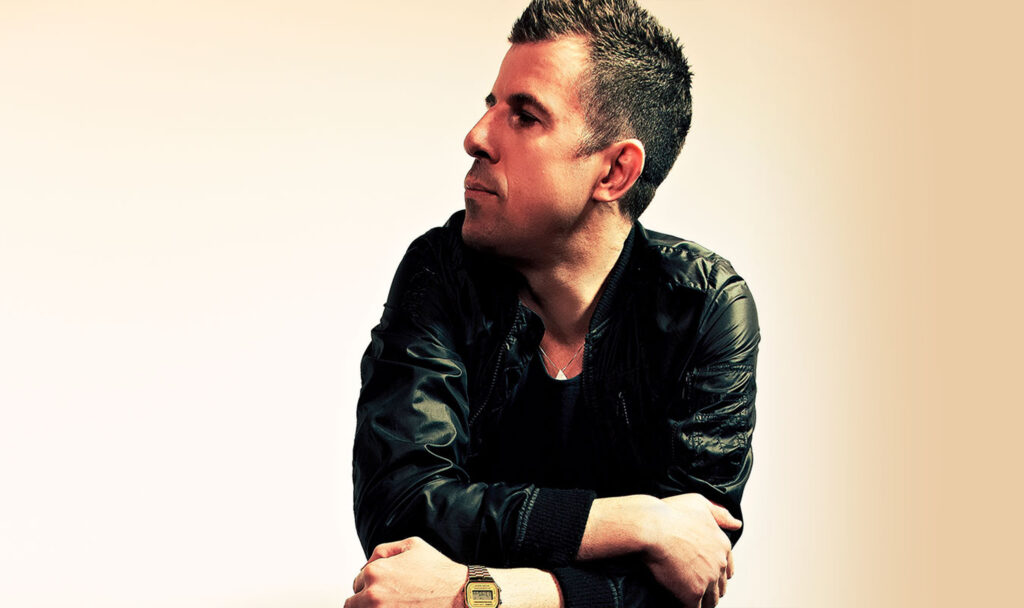 Tell us more about your music collection and what it shows about your style, influences, tastes and guilty pleasures.
I have a pretty big vinyl collection… I started buying vinyl in the late 80s so the ones from around that era and before are probably my guilty pleasures. I loved the period in the mid to late 80s when labels would spend big bucks commissioning remixers to remix the big rock and alternative bands of the time, so you'd have people like Francois K remixing The Cure, Shep Pettibone remixing New Order, Jellybean remixing Bruce Springsteen etc etc. Definitely the golden age of the remix as far as I'm concerned.
If you could choose anyone else to collaborate with alive or dead, who would it be?
David Bowie. Nuff said.
Vicious Recordings have become a veritable hit factory over the years and also maintain a family vibe. What does the label and its team mean to you?
I put out my first record with Vicious in the 90s and I am still putting records out with them. Probably says it all right there. John and Andy have 4 of the best ears for club music in the country between them, and they are both good friends. It's hard for me to imagine putting something out without first having their feedback and critique.
Following on from your string of hits, including last year's Gimme Gimme Gimme (garnering over 4 million streams), and The Night The Lights Went Out (currently sitting at No.1 in the Australian Aria charts), your releases have a golden touch. We're incredibly excited to see 'Love Is' already becoming another monster tune, how did this one come about and what's the message attached to the track?
This is a collab with John Course, who as well as being a good friend is also one of the founders of said label Vicious Recordings. John was around at my studio pre lockdown and amongst some other things we are working on this one just seemed to bolt out of the studio really quickly. We tweaked it right though the long lockdown here in Melbourne, and both really embraced the message that is right there and upfront in the vocal – "Love is what you want, Love is what you need".
If you could be playing anywhere this NYE and worldwide restrictions were hypothetically lifted, where would it be and why?
Right here in Melbourne. It's just the perfect time of year in the city, and after being away from friends and family for most of the last 8 NYE's I'd be 100% happy to celebrate it in my hometown!
One final note, how do you see your Sgt Slick progressing next year? Will you continue with singles, an album, release across multiple formats? Give us a clue and hammer us with some hype for the future.
More singles! Never really been interested in making an album… I'm not one to put time into building a 'listening experience' or a collection of works that flows. In the last year I've just really taken it back to the way I made music when I started producing – just make them for the dancefloor! Some will work, some won't, some will be club hits, and occasionally one will cross over on to commercial radio. You can never tell which of those things a track will do when you release it, and that's what makes the whole process so exciting and keeps me hungry to do my best and find ways to keep improving. As an aside I have another project going in the funk / disco edit genre which is 3 vinyl EP's deep… but more on that one soon 🙂
Follow, Stream, Download & Support:
SGT Slick – The Night The Lights Went Out (Original)
SGT Slick – The Night The Lights Went Out (JARC Regroove)
John Course & SGT Slick – Love Is