Pikes: an Ibiza institution that preserves the true Balearic spirit. It's a venue steeped in mystical White Isle history, a place where George Michael, Freddie Mercury and Grace Jones all called home. 
Now, Pikes happily open their doors once again for a much-anticipated 2022 season, bringing with it a smorgasbord of feel-good, care-free musical shenanigans. Located in the sprawling Ibizan hilltops, it preserves Tony Pikes' original ethos, capturing the long-loved mood of a tucked-away, era-defining island.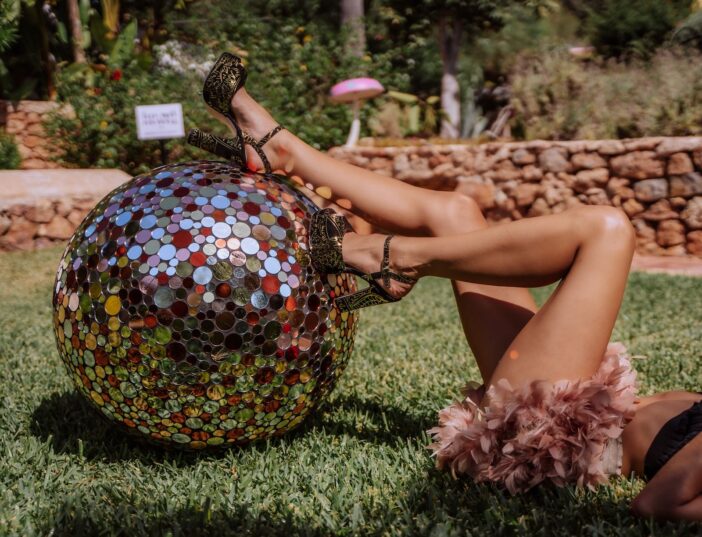 Onto the programming. Taking centre stage this year is the Pikes Presents series, which will see Metalheadz head-honcho Goldie lead proceedings in June, followed by 'Praise You' producer Fatboy Slim in early August. World-renowned Australian group The Avalanches will bring the series to a close later that month, with a seldom-seen, Pikes-exclusive DJ set.
Mixmag Broadcaster of 2021 winner Jaguar will be debuting a brand new residency across three Wednesdays, bringing her UTOPIA concept to the enchanting, pool-side retreat for the very first time. She'll be playing extended sets, inviting friends and special guests along the way:
"I can't wait to bring UTOPIA to Pikes, the pinnacle of Ibiza's legend! I've literally dreamt of playing and hosting an event here ever since I first visited in 2016 – excited for the first show on June 8th." Jaguar, host of BBC Introducing Dance on Radio 1.
The lauded Pikes House Party also makes a welcome return, continuing its Saturday night legacy for all things magical. A true family affair, each event will be soundtracked by artists who have gotten to know the venue over many years, as well as those just beginning to. From Artwork to Smokin Jo, through to India Jordan, Crazy P, Cassy, Bushwacka! and more, headline sets are top of the agenda at Freddies: perfect fodder for making late-night, dancefloor memories.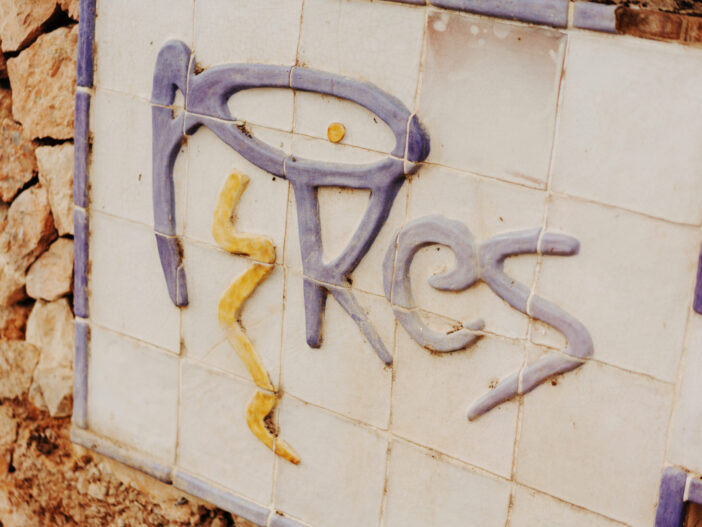 Ibiza's most prestigious club night We Love… finds a new home at Pikes for We Love… Pikes on Sundays with former friends and headliners Detroit-legend Carl Craig, DJ Hell and James Zabiela B2B Scuba Tales Of The Unexpected is the name of the game on Sundays, as the debauchery-laden party concept returns to Freddies intimate indoor settings. First coming to fruition in 2018, the ethos is to encourage longer performances from friends and new faces alike.
Highlights this year include: London-mainstay HAAi, who headlines proceedings on 4th September; iconic-pairing Maribou State will bring their rapturous DJ set on 2nd October; and a very special extended set from S G Lewis on 17th July. Other partners throughout include Us & Them x Me Me Me, Luke Una's E Soul Cultura, Real Gang, Ruf Kutz and more to be revealed.
Add to that poolside DJs every Sunday from 1pm onwards, the world-famous Pikes On Sunday's roast dinner and a slew of yet-to-be-announced guests, and you'll quickly start to see that – for those in the know – Pikes is the place to be this summer.
FULL SCHEDULE
PIKES PRESENTS 
13th June / 4th August / 13th August
13th June
GOLDIE
4th August
13th August
THE AVALANCHES (DJ set)
JAGUAR PRESENTS UTOPIA
Wednesdays:
8th June / 13th July / 14th September
WE LOVE… PIKES ON SUNDAYS 
26th June – We Love… Pikes On Sundays – Carl Craig Ryan O'Gorman & More TBA
28th August – We Love… Pikes On Sundays – DJ Hell, Defex & More TBA
18th September – We Love… Pikes On Sundays – James Zabiela B2B Scuba & More TBA
Saturdays | 7th May – 15th October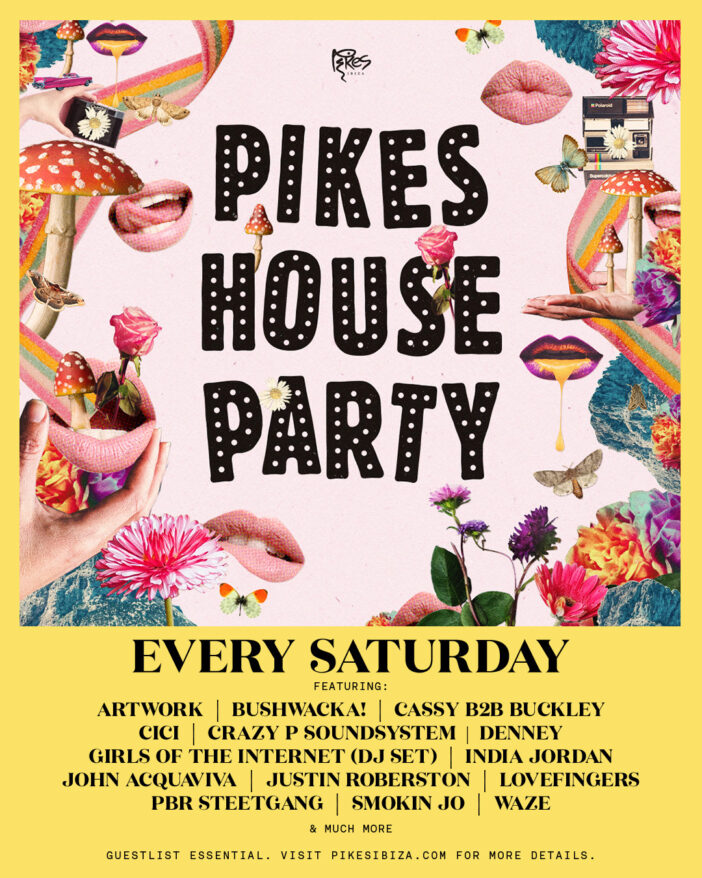 May
7th May Waze
14th May PBR Streetgang
21st May Cassy B2B Buckley
28th May Bushwacka!
June
4th June Cici
11th June Girls Of The internet (DJ set)
18th June PBR Streetgang
25th June Lovefingers
July
2nd July India Jordan
9th July Bushwacka!
16th July Waze
23rd July Smokin Jo
30th July Justin Robertson
August
6th August Crazy P Soundsystem
13th August Bushwacka
20th August Artwork
27th August Artwork
September
3rd September Artwork
10th September Artwork
17th September Bushwacka!
24th September Crazy P (DJ set)
October
1st October Denney
8th October PBR Streetgang
15th October Bushwacka!
PIKES ON SUNDAYS: TALES OF THE UNEXPECTED
Sundays | 24th April – 23rd October
May
22nd May – Us & Them x Me Me Me – Man Power / Ben Caldwell
29th May – E Soul Cultura – Luke Una / Slothboogie
June
5th June – Stephane / Valerio Mazzoli / Jeremy Weeks
12th June – Real Gang – Real Gang Soundsystem (All night long)
19th June – Stephane / Valerio Mazzoli / Jeremy Weeks
26th June – We Love… Pikes On Sundays – Carl Craig Ryan O'Gorman & More TBA
July
3rd July – Ruf Kutz – Ruf Dug, Dr Banana
10th July – Rooty Soundsystem (Tayo & Frank Tope)
17th July – S G Lewis
24th July – Us & Them x Me Me Me – Man Power & More TBA
31st July – TBA
August
7th August – Ruf Kutz – Ruf Dug, Dicky Trisco
14th August – Krysko & Greg Lord
21st August – Theo Kottis
28th August – We Love… Pikes On Sundays – DJ Hell, Defex & More TBA
September
4th September – HAAi
11th September – Rooty Soundsystem (Tayo & Frank Tope)
18th September – We Love.. Pikes On Sundays – James Zabiela B2B Scuba & More TBA
25th September – Real Gang Soundsystem (All night long)
October
2nd October – Maribou State (DJ set)
9th October – Krystal Klear
16th October – E Soul Cultura – Luke Una
23rd October – Stephane, Valerio Mazzoli, Jeremy Weeks
More Info