Stepping forward with an accomplished piece that navigates chillout and low slung hip hop beats, this neo balearic track really punctuates the theme set out by Ponchy. Filled with emotion and underpinned by a unique interpretation of a destination, we strongly feel both this artist and song will gather pace and fans universally over the coming months.
Release Date: 30th July | Pre-Save Here
Inspired by tales of an extreme remote hike in the Appalachian Mountains, '100 Mile Wilderness' is the expansive new single to come from Electronic music producer Ponchy. A hundred mile stretch where there are no people or places, and no where to get help. This extreme story inspired Ponchy, making him think of the moments in life that we go through alone. Capturing this feeling in the melodies and textures of this single, Ponchy reminds us of the light at the end of the tunnel, in that in the end, we can always get help if we need. This beautifully serene track encapsulates the isolation and beauty of the journey through life.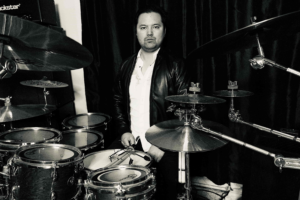 Ponchy
started his musical journey aged 5 learning Piano before moving on to Guitar and Drums by the time he was 14. A dummer for various Punk and Rock bands in his teens and early 20s,
Ponchy
gradually got into Electronic Music, learning to use synths and Electronic Drum machines. His first album, 'Force Majeure', is a testament to his passion for synths and drum machines. The name 'Ponchy' is derived from a teenage nickname that was given to him when he first moved out on his own at age 18. Having played countless shows in his teens and 20's,
Ponchy
has had the chance to play some big shows in the rock world and tour on his own dime, giving him tons of experience as a live player and paving the way for his electronic music career.
Support Ponchy on Social Media