The blooming, bushy-tailed valley of Leicestershire's Coney Woods awaits the holistic homecoming of Noisily Festival of Electronic Music and Arts. Accompanied by 4,000 fervent, free-spirited visitors, from the 5-8th July, a seventh handcrafted psychedelic haven awaits. With careful curations and innovative art installations, Noisily aims to provide a sensory awakening and transformative experience.
Since 2012, the Noisily team have curated a strong vision that cultivates individualism, hedonism and spiritualism. The anti-establishment and eco-friendly festival prides itself in creating an alternative to mainstream festival culture, where underground music thrives and self-expression flourishes.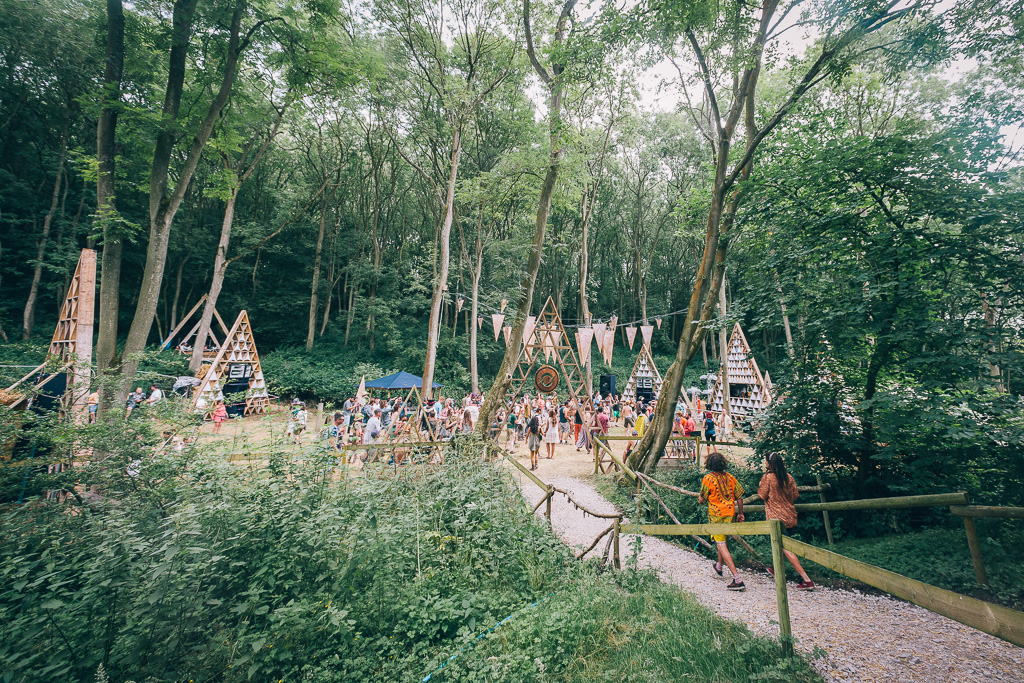 Over the past 7 years, the festival has evolved into an environment that aims to expand collective consciousness and, actively works to remove the separation between ourselves and nature. Noisily's Mind Body and Soul Area focusses on achieving this via the medium of spiritual practices, healing and the sharing of knowledge. Whether you want to engage your body with varieties of yoga and movement, realign yourself with therapists and healers, nourish your soul with workshops and meditations, or feed your mind with talks and seminars. All wholeheartedly offering you a holistically enriching experience.
This year Noisily bestow a line-up unlike any other UK festival, creating a blend of techno, psytrance breakbeat and drum & bass. The techno epicentre and often a highlight for many, the Noisily Stage, will be hosting a haphazard of techno, house and progressive dance, with sets from Patrice Baumel, Oliver Koletzki, Nanoplex and John OO Fleming. Over in the UK's psychedelic mecca, the Liquid Stage presents a unique selection of psytrance artists, including, Grouch, Avalon, Egorythmia, Neurodrvier and Monk3ylogic. Hidden above the trees sits the Treehouse Stage, where bass music is the bottom line. Artists such as Roni Size, Stanton Warriors, Black Sun Empire and Ed Solo will be heralding up to the top to mix it up a little.
Noisily is a celebration of psychedelic culture, and whether it is your first festival or fifteenth, you will be welcomed with open arms. So lose your inhibitions in their safe haven, and become a part of this one-of-a-kind transformative festival. Tickets are now running low, so purchase yours soon.