Analog soundscapes in marriage with haunting female vocals makes for an incredibly interesting pairing – but R34L and Mark Pistel pull this off flawlessly. 'Phase Reset' – their brand new EP – refers to a phenomenon in learning when neurons reset their wave cycle to coordinate with surrounding neurons; it is a process that facilitates learning and memory.
Edgy and dark, meets accessible and commercially inspired soundscapes. This this collection combines an accomplished culmination of top end production and on point musicality. The electronic energy runs fluidly through the artists veins and sets out to deliver an EP that stands up in the underground, whilst holding massive mainstream crossover capability.
R34L and Mark Pistel hint that this EP could mean something entirely different, perhaps as a beautiful metaphor for cultural change and systems of belief. This EP explores themes of phasing, chaos, and synchrony in the mind, nature, and human culture. The colourful sound of 'Phase Reset' is a unique blend of synth pop, techno, and ambient, with Sarah's vocals floating over harmonic bass stabs and playful sonic textures.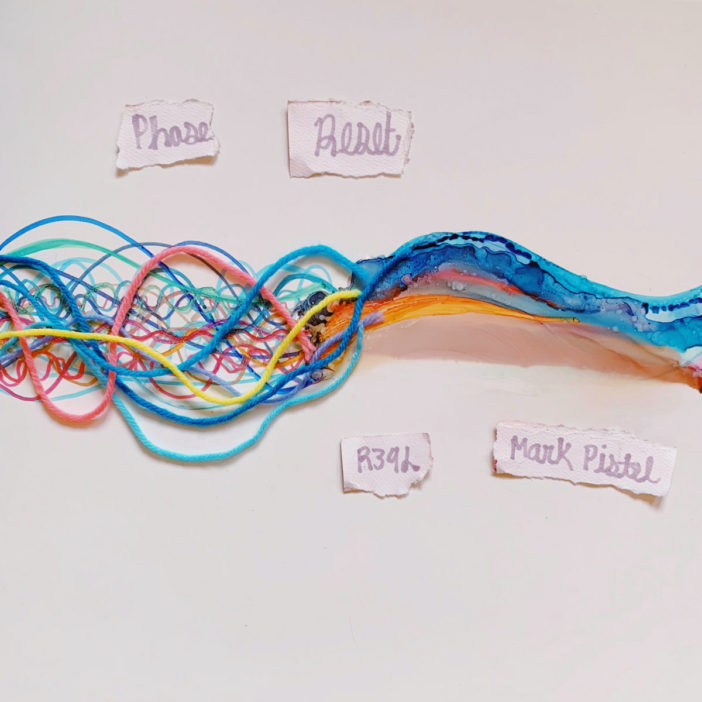 Listen Here
OUT NOW! | Release Date: 8th October, 2021
R34L is composed of producer duo Cason Trager and Sarah Hartman, and their collaborative works feel like a journey into alternative dimensions of space and sound. The two began collaborating shortly after meeting via craigslist and happenstance, and quickly realised that their musical connection had great depths to explore. Their compositions blend a palette of traditional instruments, modular synthesisers, and creatively manipulated field recordings and vocals. R34L's live performance features improvised elements and live-looping, and is often combined with a 3D immersive display of live visuals.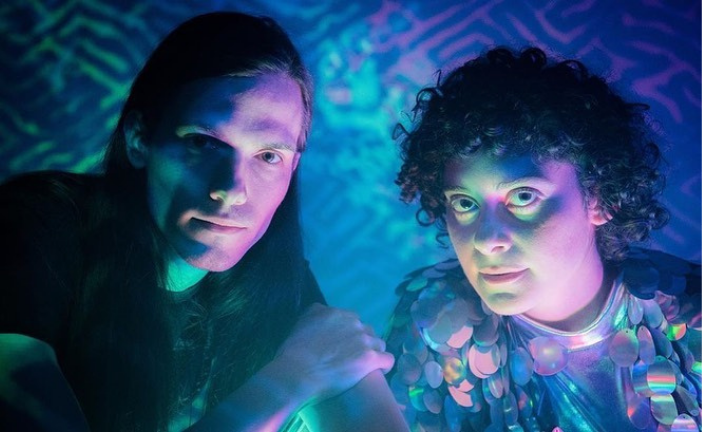 R34L teams up with Mark Pistel (Until December, Consolidated, Meat Beat Manifesto, PDF) for their new EP 'Phase Reset'. With an impressive resume spanning three decades, Mark Pistel has been a mainstay of the San Francisco Bay Area scene for a long time. Starting out in covers bands, Pistel moved from the punk and post punk scene, to dark disco, to industrial hip-hop.
Formerly signed to London/Polygram with politically charged industrial hip hop project Consolidated, Mark Pistel has honed his skills as both a recording artist and studio producer, as well as taking up the mantle of engineer, mixer, re-mixer, performer and live show designer.
Mark Pistel's own studio, Room 5, has recorded big names including Michael Franti, Grace Jones, and Chuck Prophet. After a chance meeting in 2008, Pistel was asked to join DFA's neo-disco/house music sensation Hercules and Love Affair, which culminated in him co-producing much of the band's second LP 'Blue Songs', designing the band's live electronic show and performing with the band on worldwide tours from 2009 to 2015. Since then Pistel has continued recording, mixing and mastering many Bay Area local and international artists. He has been currently releasing new music for his projects Consolidated, PDF, as well as collaborations with a variety of producers/musicians including Mark Stewart and, of course, R34L.
Support R34L on Social Media Facebook | Instagram
Listen to more of R34L Soundcloud | Spotify | Apple Music
Support Mark Pistel on Social Media Facebook | Website | Instagram