Last Tuesday the global underground party RESISTANCE took over the world's biggest club for the last time this summer. The Closing Party celebration
 

was also Carl Cox's final performance on Ibiza this season. With unreal festival-like production inside the venue that can fit an aircraft, such a mix makes every techno fan experience complete. On Tuesday night crowd went wild once again this summer.

Once Sasha and John Digweed hit turntables of the Main Room and Josh Wink back-to-back Butch in the Vista Club the crowd started to bounce rhythmically warming up for the long night to come. The first two being the RESISTANCE residents knew perfectly how  to entertain the captive audience delivering a selection of hot, cutting edge tunes and spreading the techno vibe across the thriving dancefloor. Josh Wink, one of the true pioneers of techno, house and allied styles playing with Butch known for his versatile and defined sound created a truly unique atmosphere in the Vista Club.
Once Carl Cox back-to-back Maceo Plex reached the DJ console the party was taken to another level with her electro-techno gems. When the champion of electronic dance music combined his forces with the introspective techno pioneer, the result was nothing short of spectacular. Meanwhile in the Vista Club heavy bass and distinctive dub sound had many dancing to the powerful tunes being played by Skream behind the decks. 
The tension on the dance-floor could be felt with every minute getting the night closer to the performance of the King of Ibiza Carl Cox. The legendary DJ once again he proved his ability to manipulate the sounds with an outrageous intense delays and reverb build-ups. Carl would disengage the ravers by dropping the volume right down, before shooting it back up, sending the dance-floor into fits of chaos. Dense & Pika knew very well how to dominate the Vista Club keeping it busy despite the presence of the global ambassador of techno in the Main Room.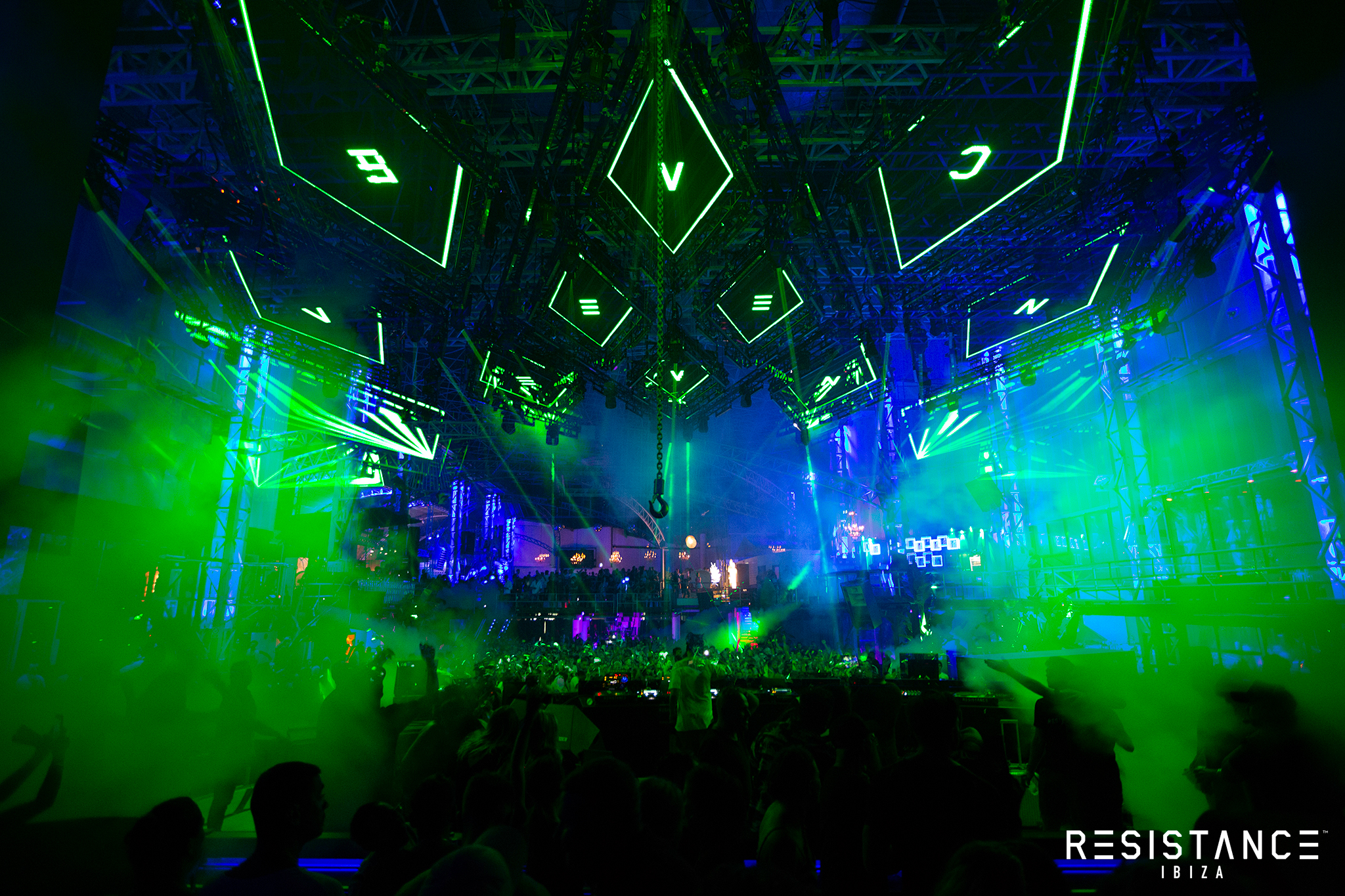 The techno feast continued with the ravers occupying the busy dance-floor until the early hours in the morning. The Resistance Closing Party was a pure techno-filled musical experience to remember. We are counting days for the next RESISTANCE season in thee spectacular Privilege! 
Read about RESISTANCE's mind-blowing festival-like production here.
Find out more about Resistance: Website | Facebook | Instagram