Rob Martini is back with a brand new House release, providing the soundtrack to your summer! This eclectic album has been touched by the magical contributions of many vocalists, making each track exciting for every type of music lover! A perfectly original release created by experienced producer and now retired DJ Rob Martini, who hones in on his own mixes and storytelling, taking samples out of the equation and putting focus on lyricism to convey a broad range of feelings within 'Rob Martini & Friends Vol 2'! Jump in and listen now!
OUT NOW
Rob Martini began his career as a DJ in 1999, professionally performing in around 1000 shows over the years. Today, he has retired from the nightlife and focuses on his careful production, making mash-ups, edits and even exploring new genres to incorporate! His recent releases have been reflective of himself and what he needs the world to hear. With direct access to the public via his monthly DJ residency for Drive @5 on C89.5 Seattle's Home for Dance, we can have faith in his live experimentation developing into brilliant releases. Rob Martini can also be found producing the "LIVE EXCLUSIVES" segment, showcasing local talent along with heavy hitters in the dance world! A well involved professional in the game, listen to the new album today! 
Getting To Know Rob Martini
Artist name and location?
Rob Martini, aka Waxmartini, aka Dj Martini, aka Martini & Martin. Originally from Texas.
Introduce yourself in one paragraph:
An old school dj who has transformed his experience into producing and storytelling. Rocked the decks for 20+ years and been producing for 12+ years.
Were you connected with music from a young age, or anyone in particular inspired you?
I consider myself very musically inclined/eclectic. From a young age music was always around. My mom and the golden oldies, my dad and the funk, my sister and the heavy metal and my other sister and alternative rock. I remember once putting a laser disc on my dad's turntable as a kid and wow he was pissed when he found out! For as long as I can remember I've always had a jukebox playing in my head, any phrase or moment will trigger any given song at any given time.
What first kickstarted your musical career?
My "rave" days in the mid 90s in the midwest. I had a couple friends who had TT and we would hangout/dance all night while listening to chicago booty house, hip hop, techno and other popular dance trax. I started in 98′ and tried my best to not trainwreck at my 1st handful of gigs, one of which my sister paid me for to DJ her birthday party. Honestly, it was me moving back to San Antonio in 2000 to get an audio engineering certificate. I had an opportunity to open up for Dj Mea and Dj Scribble at a club called Planeta Mexico. From there opportunity kept happening and 1000 shows later I am a C89.5 drive@5 dj in Seattle. At this point, I am in retirement mode and focusing all my energies on production, volunteer work and helping give others the opportunity to follow their dreams.
Tell us more about your sound and how it has evolved.
I would call this album more dance electro pop. All my projects are different and I like to think outside the box while also not being stuck to 1 format/style. I am always learning and trying new things but one thing that is true to a majority of my music is "live instruments" and steering away from samples since that is where things have been going. I am all about originality, creating my own sound and not following any kind of mold/structure.
Any words you want to share to encourage other artists and producers?
Have fun with it. Don't do it for the money or success, but for the art! Art is an expression and is powerful no matter the level of success you achieve. Togetherness, culture and creation are way more important than popularity.
Networking, consistency, character, approach… what and how do you initiate your Industry relationships?
Wholistically. Pre-covid it was all about showing up. I would go to as many events as possible and talk to people. I would always have business cards on me and try my best to collaborate with other like minded individuals. During covid I would participate in zoom meetups, facebook events and other production groups to stay "in the loop".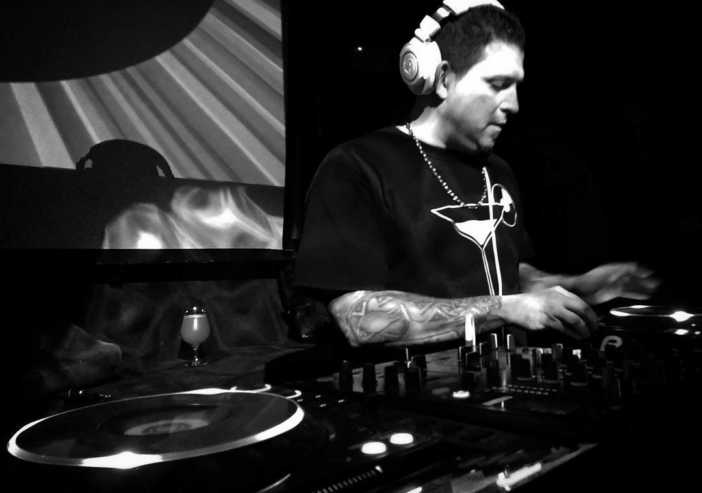 Is there anyone specific you'd like to thank that has helped you evolve and why?
I really appreciate my family and close friends for all the support over the years. Following the dream and spending all my free time on weeknights and even weekends can easily take a toll on oneself and ruin relationships. Without their support I would have never made it this far. Thank you! 🙂
Name 3 albums or labels that have inspired you the most.
Strictly Rhythm, Nervous, IHR, Trax, Defected and Martini Music Recordings (MMR)!
What's your favourite piece of studio equipment or software?
Ableton all the way. They have really streamlined all my processes over the years. I also use a Push, microkorg and Triton keyboard religiously.
Name your favourite club or festival in the world, and how does it makes you feel?
It's been many years since I've done the festival thing and I'm not big into clubbing these days. For me it was all the events I went to in the 90's and early 2000's in the midwest. The events felt very euphoric and the PLUR vibe was definitely alive back then.
Name an outlandish rider request?
I would always request a redbull, 2 shots of hornitos and a bottle of water to ease the nerves. There was one event I did many years ago where artists demanded porn be played on all tvs in the 4 green rooms from sound check until closing time at 4am. It definitely made some people uncomfortable.
Favourite clubbing memory, who or what did it involve?
My good friend Ryan and myself, used to throw a yearly event called AMDEF (Art, Music, Dance, Entertainment and Fashion) which was a mixed media variety show. Each year we would have 150 to 200 artists performing non stop for 5 to 6 hours. For example, we would have a band playing while aerialists are in the air and a fashion show is happening. It was a non-stop mashup of creativity.
What quote represents you best?
Work hard, play harder!
If you could play any venue, where would it be and why?
Studio 54, it's studio 54!
Music is….. (explain more)
For me, music is life and creating audio and video platforms for the future of musical entertainment has been a passion my entire adult life!
One song you really couldn't live without?
Kurtis Blow – The Breaks
Name drop your favourite tunes, artists or DJs (past or present)
Daft Punk, Paul Johnson, Hall & Oates, Beegees, Tupac, James Brown
What was your first music opportunity and how did it fuel your fire?
Getting offered a residency at a club called Planeta Mexico in San Antonio Texas in the early 2000's. It really helped me to tune in on my sound and meet/open for famous WW dj's. It was a huge confident booster and taught me how the industry worked.
Tell us more about your plans for the future.
Focusing on production and mentoring, up and coming artists.
Any worldly advice you'd like to share?
Try learning, dj'ing and producing all styles of music. Don't get stuck in one genre. Play around and have fun with it.
Support 'Rob Martini' on Social Media 
Listen to more of 'Rob Martini'