Scene Icons are notable figureheads pioneering new trends, inspiring art and culture whilst pushing the boundaries in an unforeseen fashion. 2021 showed us exactly who was willing to use their presence to uplift the masses and represent the scene. Our choices continued to forge forward despite the surmountable challenges impacting the music industry.
#1 Fat Tony
Fat Tony is an established icon in London's clubbing scene. DJing at pivotal clubs across the world, celebrity birthdays, fashion shows, the full works his calibre of entertainment is rarely matched. During COVID however he shifted his attention to an online series 'The Recovery' hosted on his YouTube channel. Fat Tony interviewed numerous guests such as Kelly Osbourne, Russel Brand and Lily Allen throughout the series talking about addiction recovery. These inspiring stories and his viral meme game was phenomenal in its capacity to engage, encourage and also entertain during the last year, securing Fat Tony as the Winner of Electric Mode's 'Scene Icon' Award.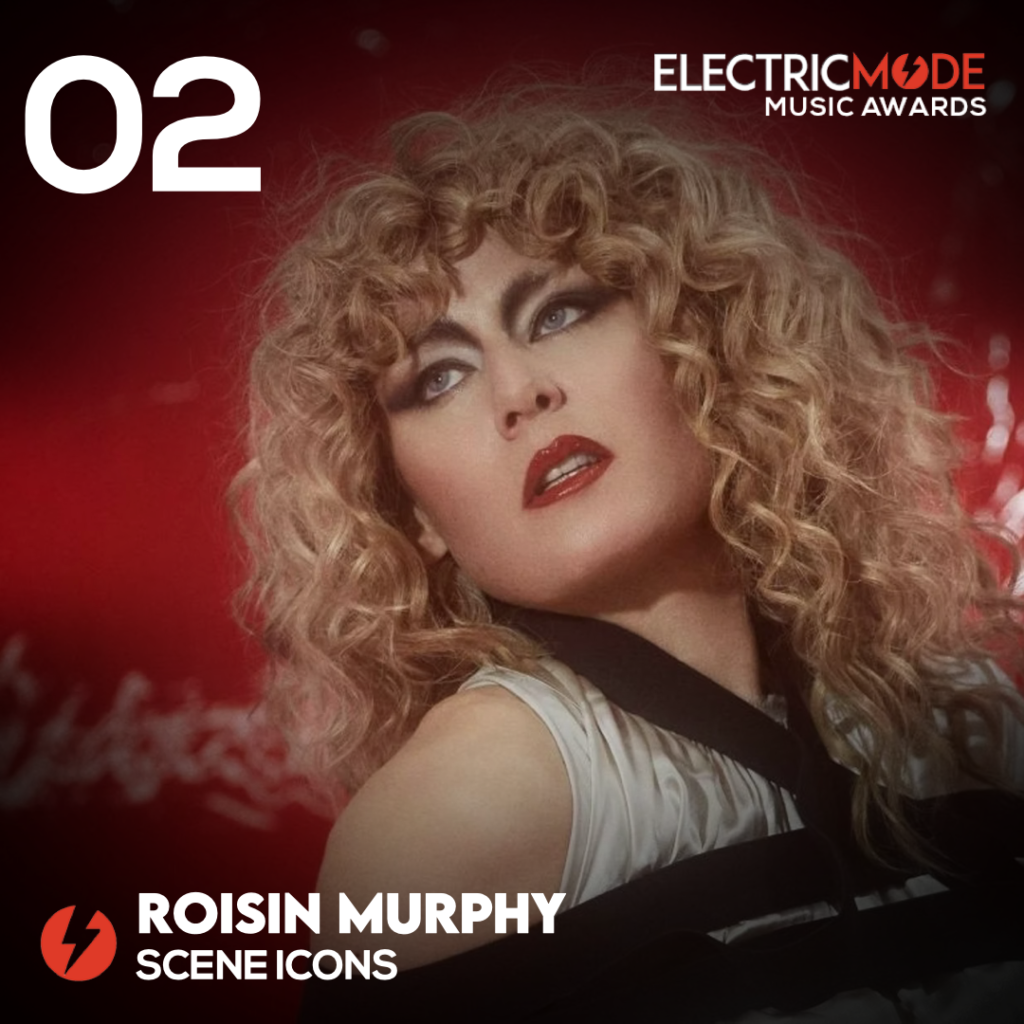 #2 Róisín Murphy
Roisin ushered in a new era with her album Róisín Machine. Her record '10-years in the making' profoundly impacted audiences globally. Created in collaboration with DJ Parrot, Róisín Murphy left us wanting to return to the dance floor as fast as possible. Fuelled by an abundant energy, it inspired the freedom to dance, reminding us that music always plays a positive role. Róisín Murphy has earned her long term position in the industry, and deserves the heralded #2 position in Electric Mode's 'Scene Icon Award' for her prolific impact and vision for Róisín Machine.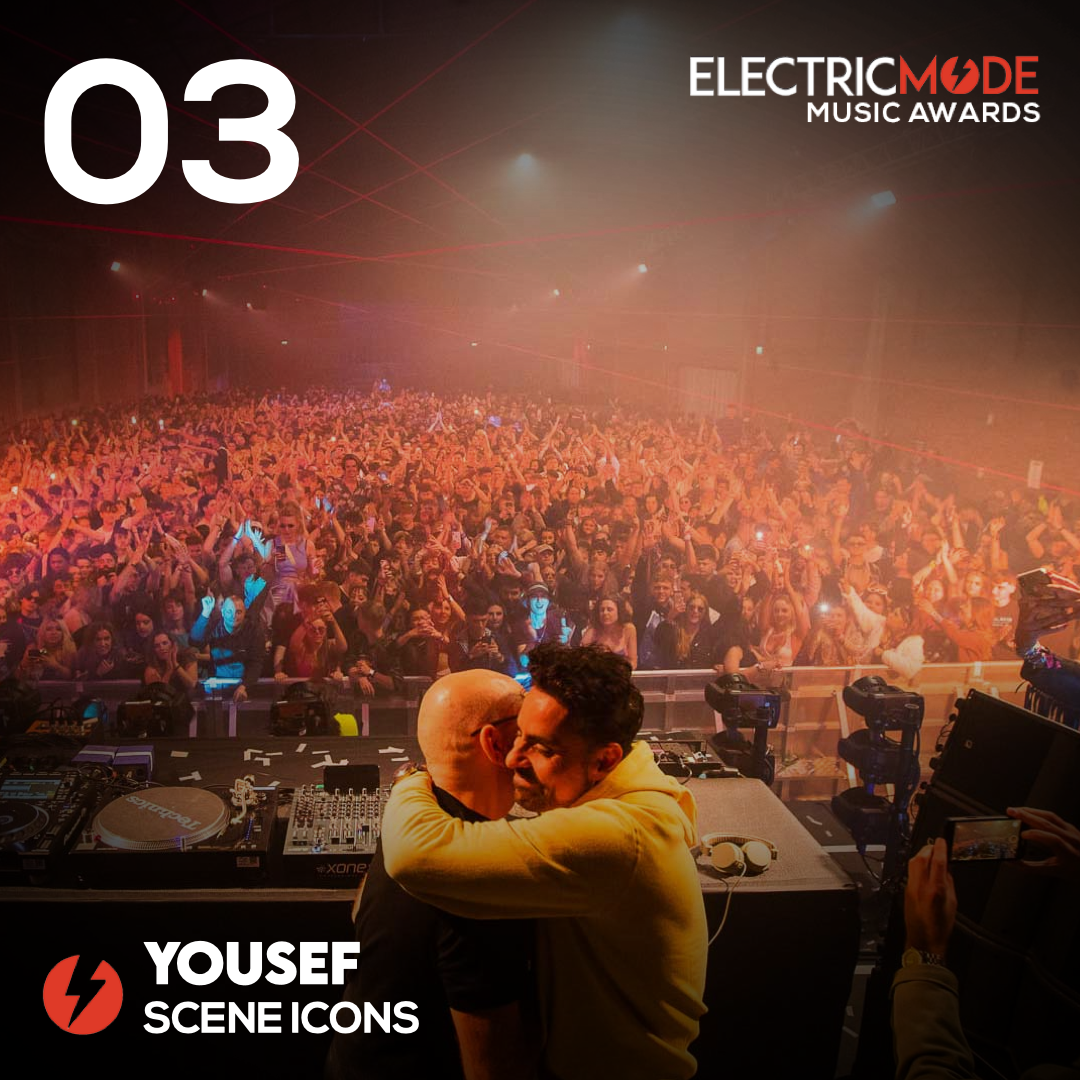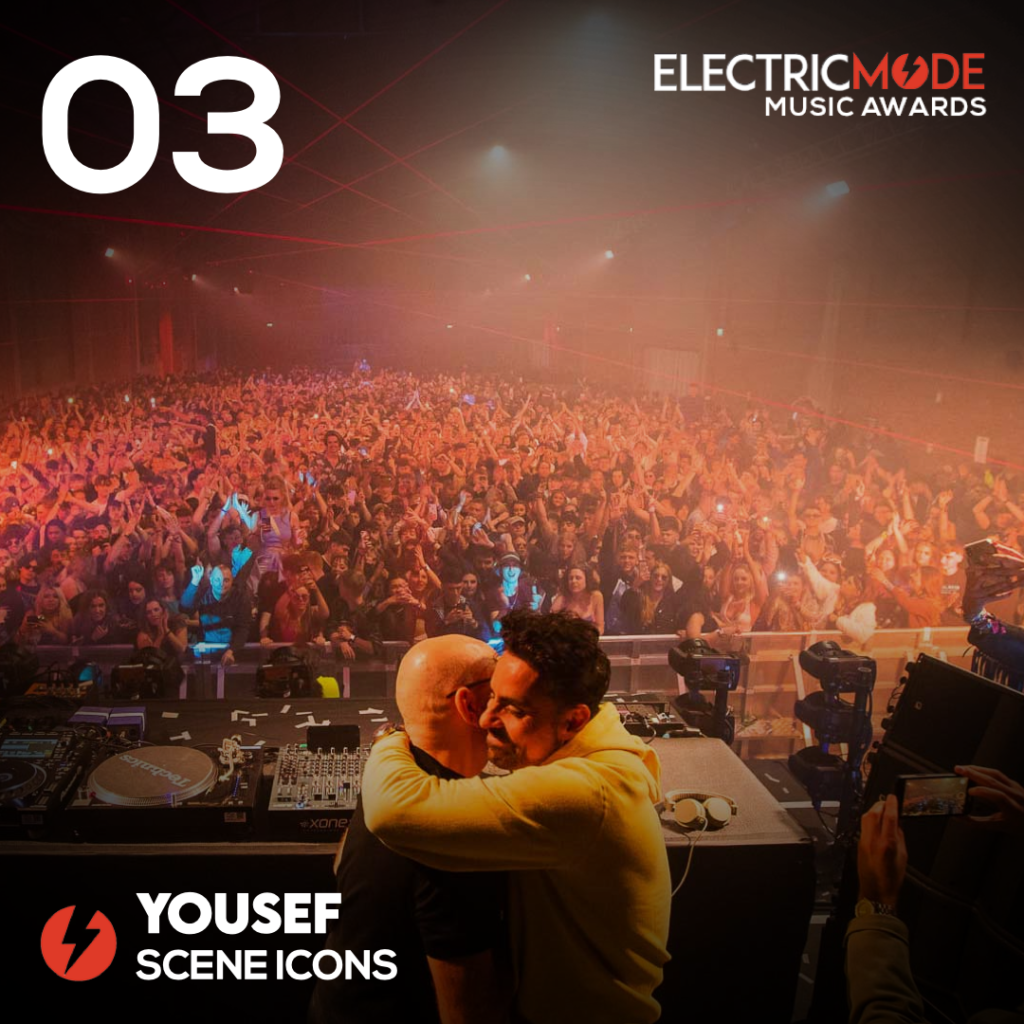 #3 Yousef
Head honcho and national legend from Circus, Yousef is proudly recognised for his continued input and efforts to push forward the House scene. With an evolutionary approach and drive to push the envelope forward, he actively seeks to change the narrative and deliver events that inspire action. Taking the lead he set up 'The First Dance' in the UK and further represented his home of Liverpool with a proactive approach to the reformation of clubbing. Part of the UK government's pilot scheme this saw 6000 people unite across two nights at Bramley Moore Dock for a pilot event without social distancing, masks, to lead the return back to normality. Thankfully this was the kickstart of seeing people back on the dancefloor and set a precedent for clubland to learn from. Yousef we salute you!
#4 Pete Tong & The Heritage Orchestra
Presented by Pete Tong, The Heritage Orchestra is a British orchestra founded by Chris Wheeler and Jules Buckley that performs enduring club anthems extending the reach of many iconic songs. They entertain with mainstream, experimental and popular music renditions connecting audiences of all ages. The orchestra, which ranges between 25 and 65 members, has performed internationally at venues including the Sydney Opera House, Emirates Palace, and Hollywood Bowl, with tours throughout the UK to major concert halls and large-scale arenas, including The O2 Arena in London. In 2017 the orchestra reached Number One in the UK Album Charts with BBC Radio 1 DJ Pete Tong and their album Classic House. Rounding out this year they have once again provided sell out shows, leading into 2022, when Pete Tong and The Heritage Orchestra will be touring Ibiza Classics once again.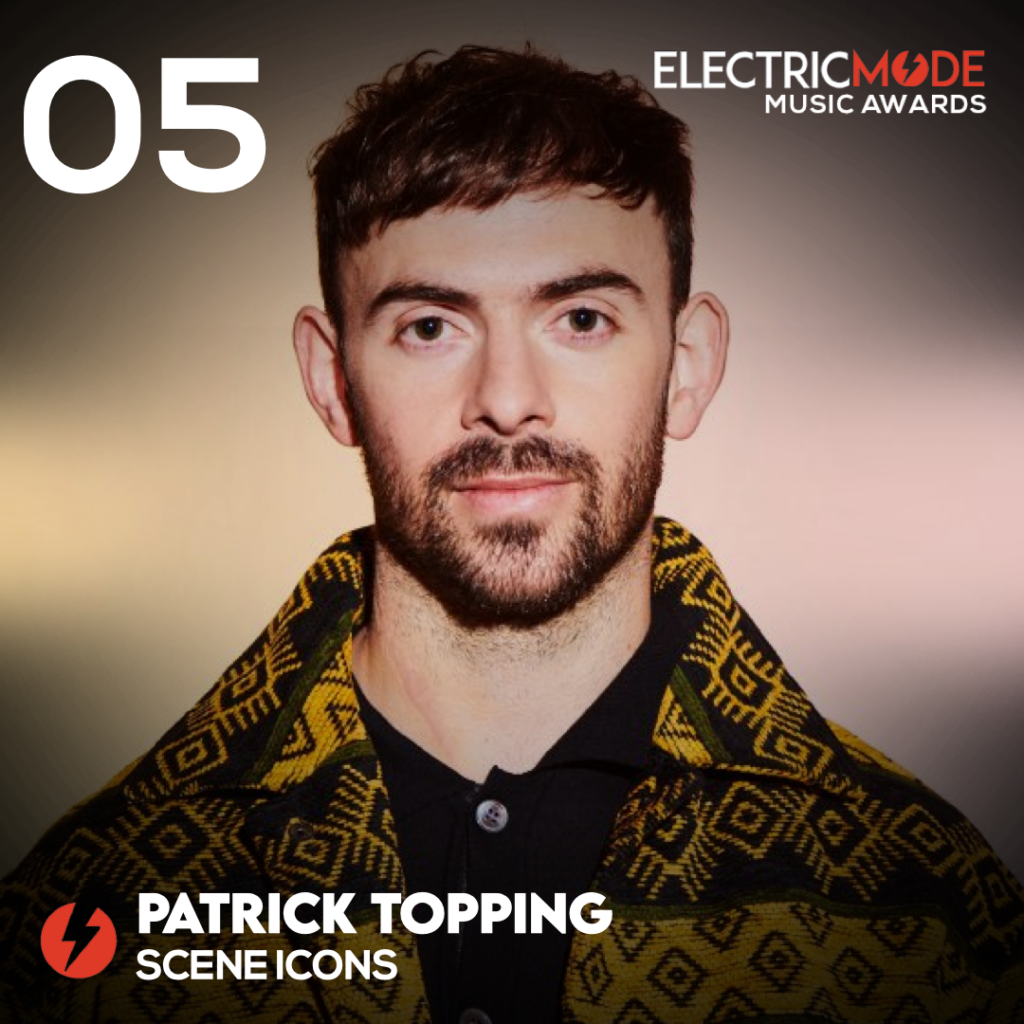 #5 Patrick Topping
One of the breakout acts of this generation, Patrick Topping has contributed a continual flow of productions and positivity to clubbing culture. Becoming one of the scene's most popular DJ's in the process he rolls a refreshing vision that constantly breathes new life into the global stage. In addition to his successful career, Topping launched his own label Trick, which has quickly risen to become an essential imprint and tastemaker in the scene. Patrick Topping embodies what it means to be a scene icon, earning his post at #4 in Electric Mode's 'Scene Icon Award'.
#6 Jodie Harsh
Landing in at #6 for Electric Mode's 'Scene Icon' Award, Jodie Harsh is an explosion of House music and drag. A resilient character and drag queen that reigns over popular dance music as well as representing underground sounds. Her energy is infectious and beats are always fierce, inspired by Disco, Hip-Hop, early 90's House and the Vogue Ball scene, Jodie continues to encapsulate a powerhouse of entertainment energy, lifting the scene with a loud and proud unified voice and a touch of character and fun.